Mid-Size Affordable Summer Style Haul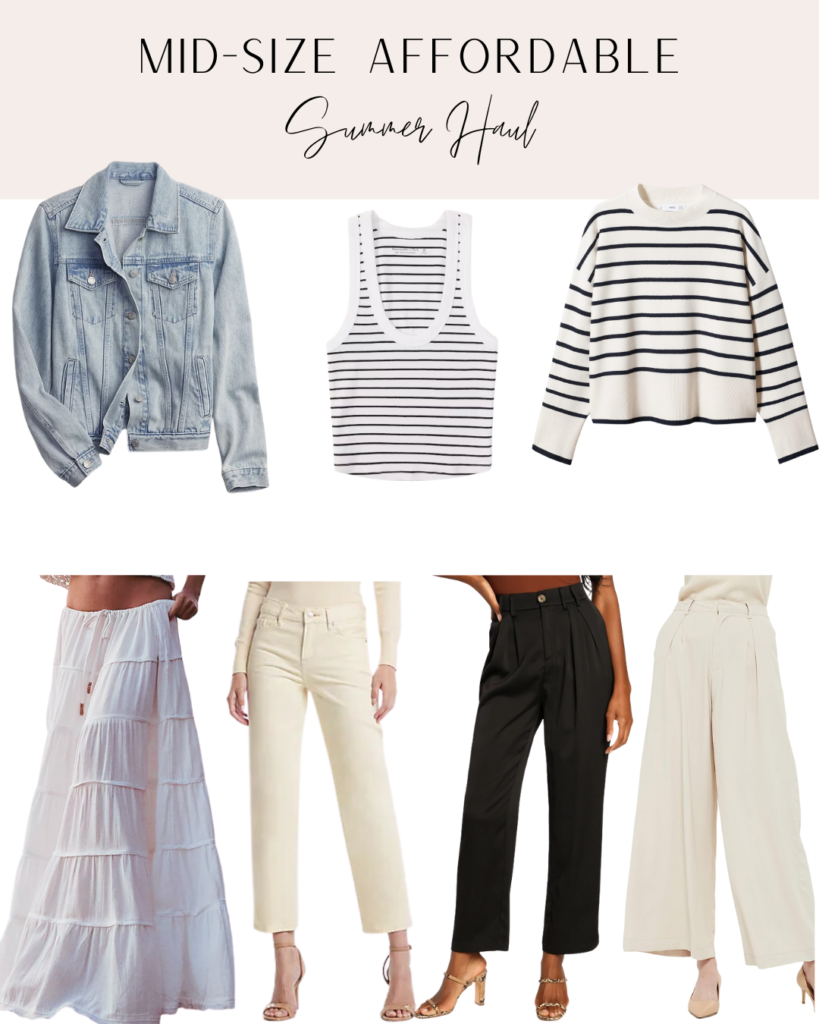 If you're into modest fashion I got you! I'm a mid-size gal- I wear size L- XL. I'm 5'4. Here are my summer fashion finds from Lulu's, Abercrombie, Mango, H&M, & Amazon! I found so many amazing items for my Europe trip (next week… ahh!). I was looking for timeless, classy, modest items that I plan to wear for many seasons to come! If you're looking for mid-size affordable summer style you'll love this review! Click on any image to shop.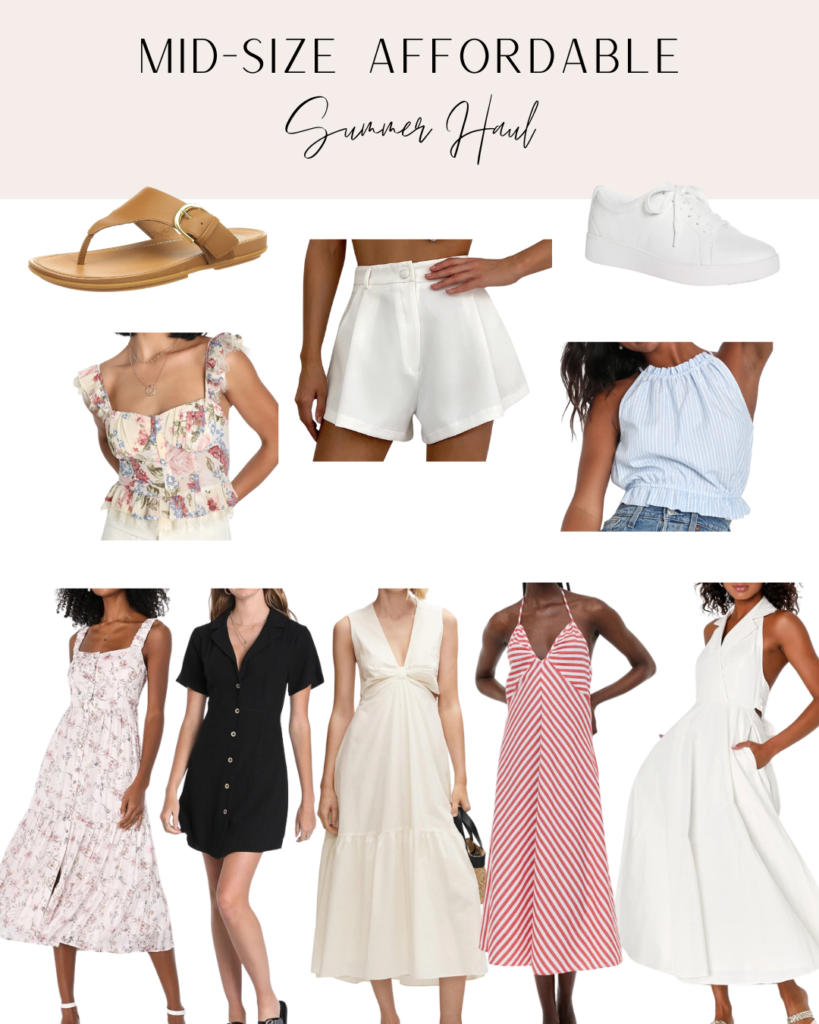 I love to shop at Lulu's– I even got my wedding dress from there! They have so many amazing dresses and unique top options. If you want your style to stand out check out Lulu's!
I love Mango for my classic items- they have great basics and the quality is always incredible!
H&M is so affordable and they're great if you're in a bind because they have so many store locations. I love their button-down shirts, basics, and dresses. They also have great sandals!
Amazon is the best for super fast shipping and amazing basics! I can't believe the quality of the trousers and they come in so many colors!
Abercrombie has great tops and bodysuits! I have trouble with their pants- the sizing is kind of random and the jeans seem to stretch out but their tops are great!
Even though I'm going to be gone for two weeks I feel like so many of these pieces are interchangeable and will work well together.
If you liked this post with my Mid-Size Affordable Summer Style Haul you'll love my latest Amazon swimsuit finds!
xx,
Lauren