Modest Amazon Swim & Resortwear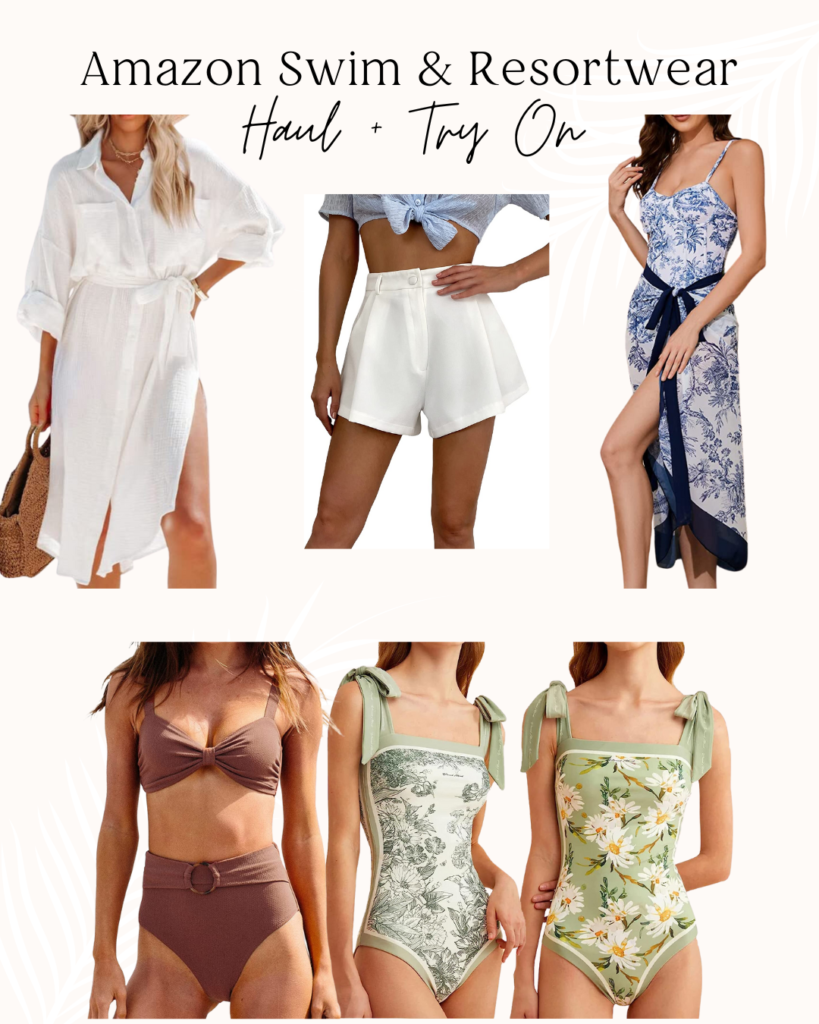 I was looking for some modest Amazon swim & resortwear for my upcoming vacation, and I can't believe how great the quality is of some of the pieces I ordered! They are so beautiful and I can't wait to wear them. There's even a swimsuit that is reversible, so you get two looks in one! These looks are so affordable and shopping on Amazon couldn't be easier.
I found modest one-piece swimsuits that cover my back fat. One of them is a Dior dupe and the other is reversible and comes in many colors! A super cute two-piece bathing suit with high-waisted bottoms, shorts that aren't too short, and the new trend Bermuda linen shorts! Also a L'Space bathing suit cover-up dupe for a fraction of the price!
Here is my video where I try on all of my Modest Amazon Swim & Resortwear Finds!

If you liked this post you'll love my post about the best affordable places to buy resortwear! Shop my entire Amazon storefront here.
xx,
Lauren