ButcherBox Meat Delivery Subscription: Is it worth it? My honest Review…
Here is my full ButcherBox review after 6 months of using their subscription service. Below I share everything you need to know about ButcherBox- what it is, the cost, the value, and how we like it. I also have a discount link for you below!
In the past year, I've made some healthy lifestyle changes and one of the main ones is that I've become more selective in the foods I purchase. We ate mostly organic already but I decided it was time to start buying higher quality meats.
I buy 99% of our groceries from Trader Joe's and I was struggling to consistently find meat from them that was grass-fed, pasture, and/ or humanely raised. I went to a few of the other grocery stores in town and wasn't impressed with their selection either. My options were either to pay substantially more at the more natural grocery stores like Whole Foods or to settle. I wasn't prepared to do either and I took my search to the internet. It never occurred to me to purchase meat online but when I heard about Butcher Box I figured, why not? We've done meal delivery kits like Blue Apron in the past and the meat was always good so I decided to give Butcher Box a try.
I'm so glad I did- I love ButcherBox! It's so convenient and the meat and seafood quality is great. I also find their prices to be comparable to the same grocery store meat that doesn't meet all of my requirements.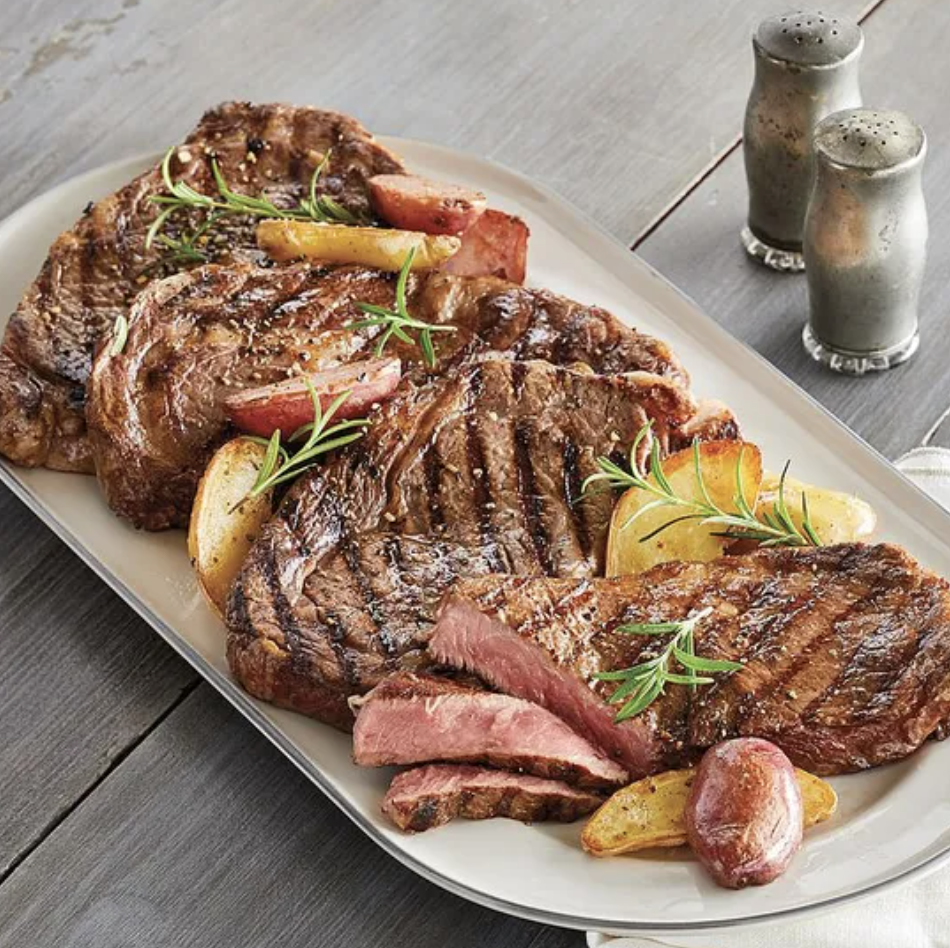 BUTCHERBOX COUPON CODE
Before we get into the ButcherBox review, if you are interested in trying them out, they are running a great deal just in time for Thanksgiving! If you subscribe today you will get a free 10-14 lb humanely raised, free-range turkey for FREE! Click here to get your free turkey!
How ButcherBox Works
Butcher Box is a subscription service that delivers 100% grass-fed beef, free-range organic chicken, humanely-raised pork, and wild-caught seafood directly to your door. Boxes can range from 8-26 pounds of meat and you can either create your own or have them curate a box for you. You select how often you receive a box and easily adjust your order frequency online.
We get the Custom Box which is $159 and have it delivered every 8 weeks. We actually save money by using ButcherBox because the average cost per meal equals out to about $5.50!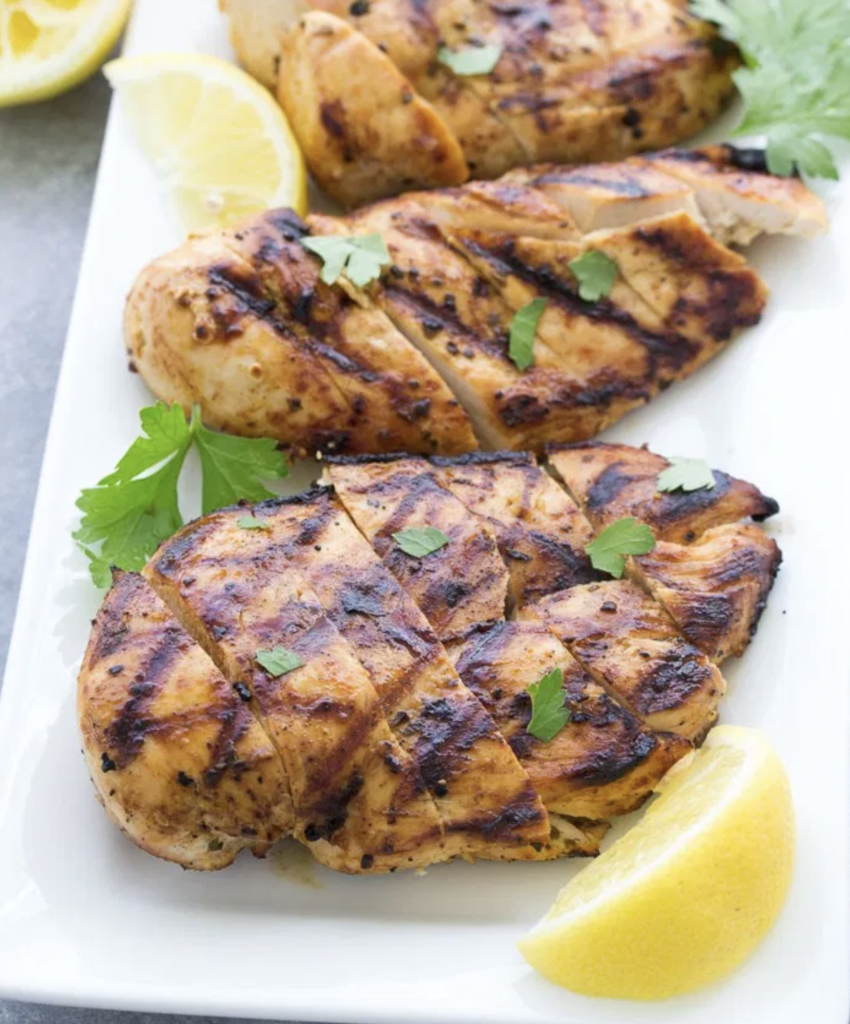 What type of meat can you get from ButcherBox?
The main reason I love ButcherBox is because of the quality of the meat and the way the animals are raised. All ButcherBox products are humanely raised and free of added hormones and antibiotics. ButcherBox partners with suppliers that adhere to strict animal welfare standards and fair labor practices. If you aren't familiar with why grass-fed beef, free-range organic chicken, humanely raised pork… etc. matters, this is why!
Beef that's 100% grass-fed and grass-finished
Grass-fed beef is more nutritious and contains a higher concentration of antioxidants and omega-3 fatty acids, which help lower inflammation and protect against chronic diseases.
Butcher Box has many beef options to choose from such as:
Top Sirloin
New York strip steak
Steak tips
Ground Beef
Chuck roast
and more…
Organic, free-range chicken
Chickens that are raised free-range live partly or completely outside. Studies show that unlimited outdoor access may improve both the meat quality and nutritional value of chicken.
Butcher Box has many chicken options to choose from such as:
Boneless skinless chicken breast
Drumsticks
Ground Chicken
Whole Chickens
and more…
Heritage-breed pork
This type of pork includes many traditional breeds, which are often favored by meat lovers for their rich flavors. Studies have also shown that meat from humanely raised animals has elevated nutritional qualities, such as lower levels of saturated fat and Omega-6 Fatty Acids, and a higher content of Omega-3 Fatty Acids. Humanely raised meat has also been shown to have higher levels of antioxidants like Vitamin E and beta-carotene.
Butcher Box has many pork options to choose from such as:
Baby back ribs

Ground Pork
Boneless pork chop
Breakfast Sausage
and more…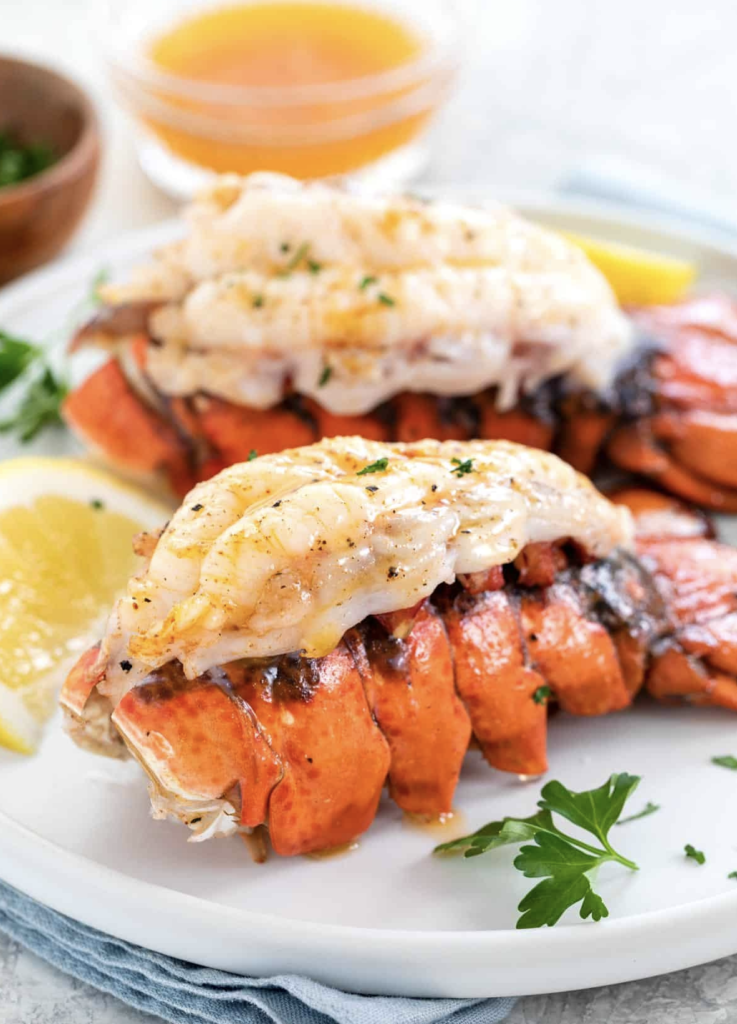 Wild-caught, sustainably sourced seafood
Many people prefer wild-caught seafood because it may contain lower amounts of pollutants and contaminants than farmed fish.
Butcher Box offers a few different Wild-caught seafood options in their boxes, including:
Salmon
Cod
Scallops
Lobster- we've never made lobster at home until we received it as a free add on in one of our boxes. It was great!
Halibut
Shrimp is coming soon- I'm very excited about this!
Butcher Box plan and subscription options
Prices for Butcher Box range from $137-$249 and are determined by your specific plan and box size. Shipping is always free.
The variety of subscriptions is great. You can get a mixed meat box, beef & chicken, Beef & Pork, All beef, Fish, Custom… etc.
Each box gives you a choice of between 8-26 pounds of meat!
With the custom box, you receive an email notification a few days before the box ships that says 'Your next ButcherBox is coming soon'. This is a nice reminder to select the cuts of meat you want for my next order.
ButcherBox's Member Perks
ButcherBox offers its members monthly specials on certain cuts of meats, bundles of meat, or special cuts. When you get an email that your next box is coming, log into the site and check out the deals to add any you like. It's a great way to try something new or stock up and save some money on your favorite cuts!
Final thoughts
Overall we've been very happy with our ButcherBox subscription. The meat is high quality and tastes great! We've tried everything from the chicken breast to the salmon, to the strip steak, and more.
I love that each meat comes individually wrapped. The only complaint I have is that some of the packaging leaks when we defrost the meat in the fridge (I've contacted them about this- no improvement yet). We are very careful to cut along the lines and we still struggle with this but our solution is to put the meat in a metal baking dish and let it defrost in there. It works well for us and we really don't mind. The quality of the meat and the peace of mind that we are eating the best cuts of meat are worth it for us.
If you're looking for high-quality cuts of meat that are humanely raised you will love Butcher Box!
When you sign up for a subscription today you get to select your bonus!
I'm going to be sharing more recipes on my blog soon so subscribe to my email list here if you don't want to miss them! If you are looking for one of my favorite easy dinner recipe, you'll love this one-pot pasta!
xx,
Lauren