One-Pot Pasta with Spinach, Tomatoes, & Mushrooms
This one-pot pasta recipe can be thrown together and cooked in under 30 minutes. It's easy, delicious, and cleanup is minimal! I hope you enjoy!
Serves 4- each serving is about 2 cups of the pasta with sauce.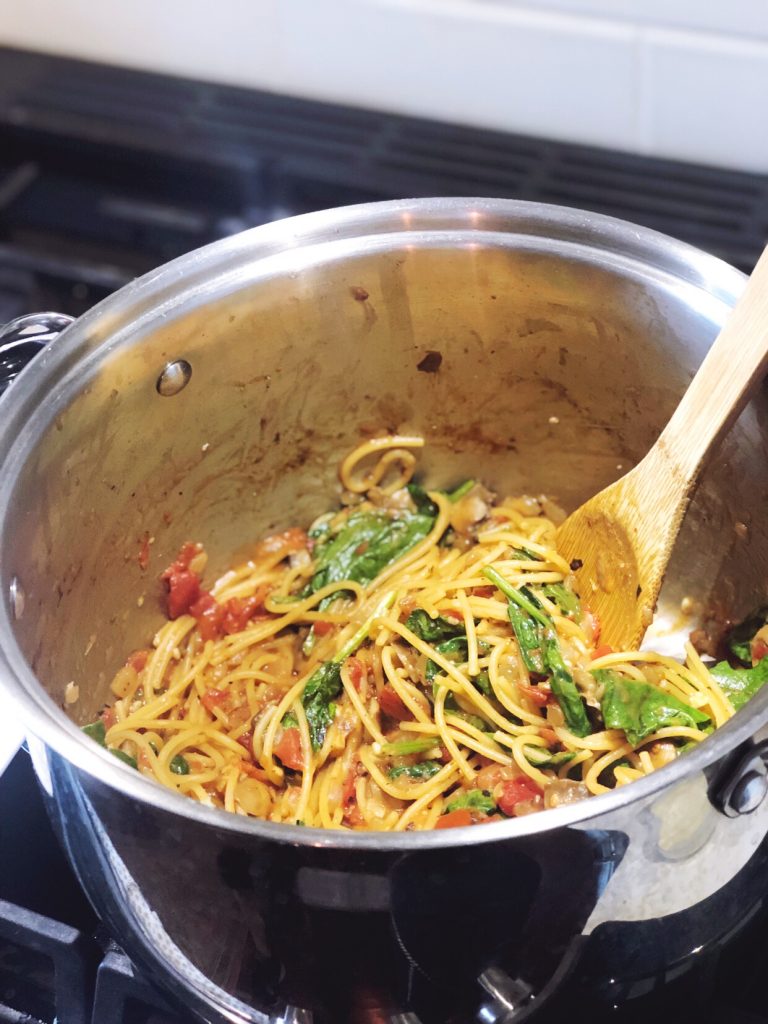 What You Need:
1 Tablespoon Olive Oil
1 Cup Chopped White Onion
1 container sliced mushrooms- I love this mushroom slicer to save time/ dishes.
6 garlic cloves- finely chopped- I love this garlic press– no more garlic smell on hands!
1 (14.5-ounce) can fire-roasted tomatoes- undrained
1 1/2 cups chicken stock
1/2 teaspoon dried oregano
8 ounces whole-grain spaghetti
10 ounces fresh spinach
1/2 teaspoon salt
Parmesan cheese- grated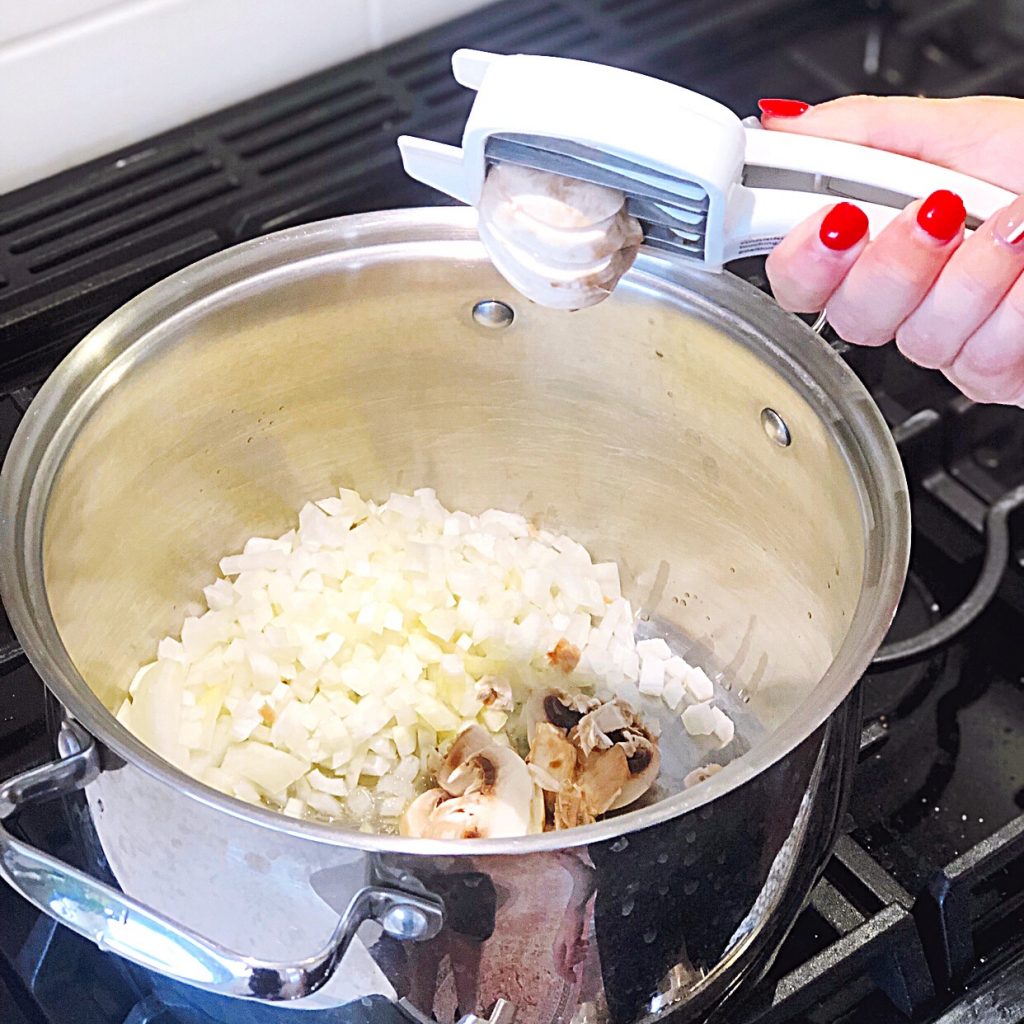 How to make it:
Step 1: Heat a large pan over medium-high heat. Add oil and swirl to coat.
Step 2: Add onion, mushrooms, and garlic to pan- saute 3-5 minutes until veggies are soft.
Step 3: Add tomatoes, chicken stock, oregano, in that order and bring to a boil.
Step 4: Add noodles and stir until they are covered with the sauce.
Step 5: Cover and reduce heat to medium-low for 7 minutes or until pasta is done.
Step 6: Stir in spinach in small batches until it wilts then remove the pot from heat.
Step 7: Add salt and as much parmesan as you like.
Step 8: Enjoy 🙂
I hope you love this recipe as much as we do! If you try it please let me know in the comments- I'd love to hear your thoughts!