Amazing Cold Weather Free People Dupes on Amazon
This post has a ton of cold weather Free People dupes that you can buy on Amazon! Free People is such a popular brand. They have so many comfortable styles that add such a unique impact. You know I'm all about saving money on my clothes, and Amazon has so many Free People looks for less! Keep reading to see my favorite affordable Free People dupes for winter found only on Amazon! You can click any image to shop for the items. Don't forget to check out my other Free People dupes for even more savings on these trendy styles.
Laurenerro.com contains affiliate links and is a member of the Amazon Services LLC Associates Program. We may earn a commission from any purchases you choose to make from our links, at no additional cost to you. For more information, please refer to our Privacy Policy.
Free People Inspired Sets
These Free People dupes are so trendy and cute! They are all over TikTok, because they literally look the same as the ones from Free People. Grabbing them on Amazon will save you so much money, and you will get the exact same look. You can style these sets in so many different ways by using the pieces and pairing them with other tops or bottoms. I love how versatile these sets are.
Free People Inspired Sweaters
Free People Sweaters are so unique. They have the perfect amount of detail while also being the perfect, comfortable, and baggy fit. These sweaters are perfect Free People look- alikes at a much more affordable price point. I love the drop sleeves on these sweaters so much. They are flattering and comfortable with unique fabrics that have so much texture.
Free People Inspired Jackets
Free People Jackets are some of the best. The fleece and quilted details are the perfect cold-weather accessory. You can style these jackets in so many ways making them super versatile. Buying these Free People Jacket looks on Amazon will save you a lot of money and give you the same looks.
Free People Inspired Bottoms
These Free People inspired pants are so good! They are a fraction of the price while being the same, exact vibes as pants from Free People. I love the drawstrings and the pockets on these styles. Anyone can pull off these Free People looks and they come in so many sizes and colors to fit your aesthetic.
Free People Inspired Jumpers
I think it's safe to say that the Free People Hot Shot Onesie has taken the world by storm. It single-handedly brought back the overall trend and so many people love to wear this comfortable piece. There are so many good jumpers from Free People, and there are an equal amount of amazing Free People onesie dupes on Amazon. So, save your money with this trendy style by going with these Amazon look-alikes.
More Free People Dupes on Amazon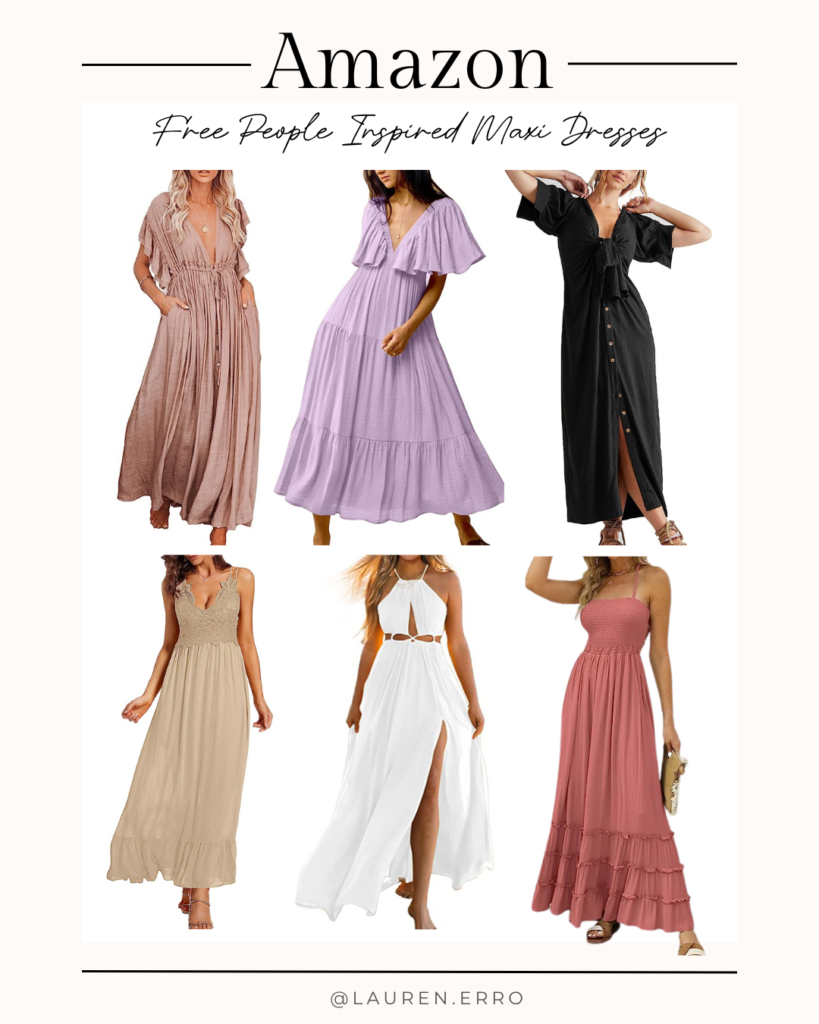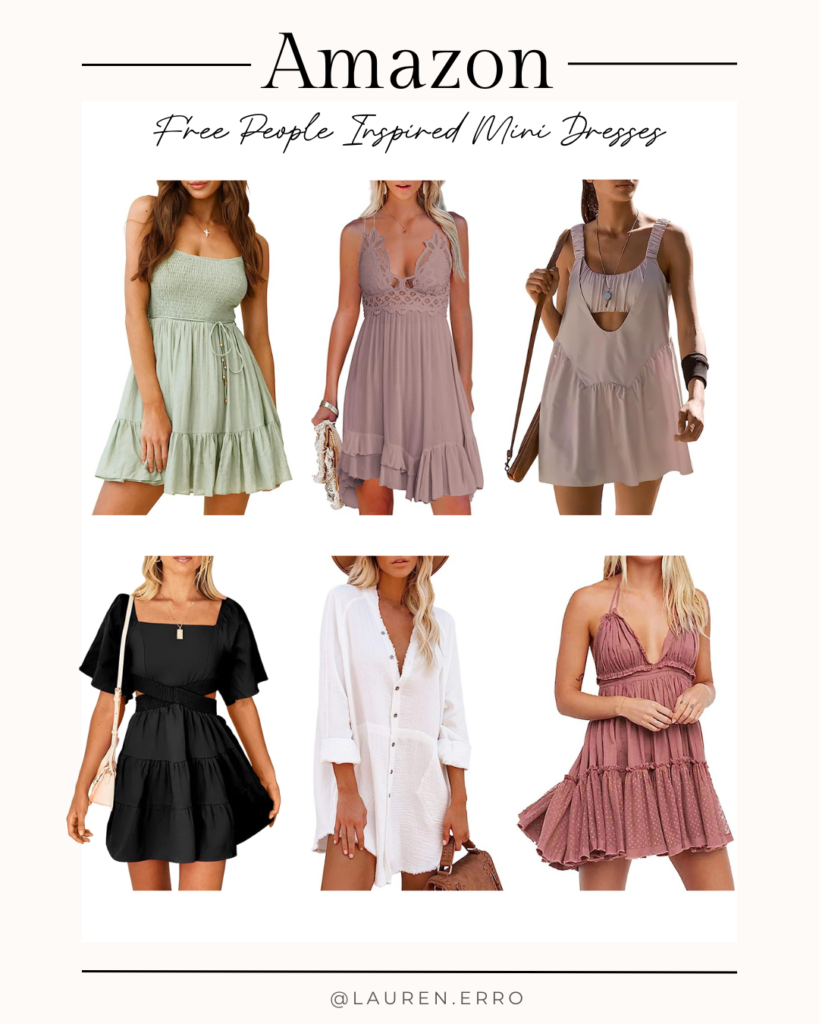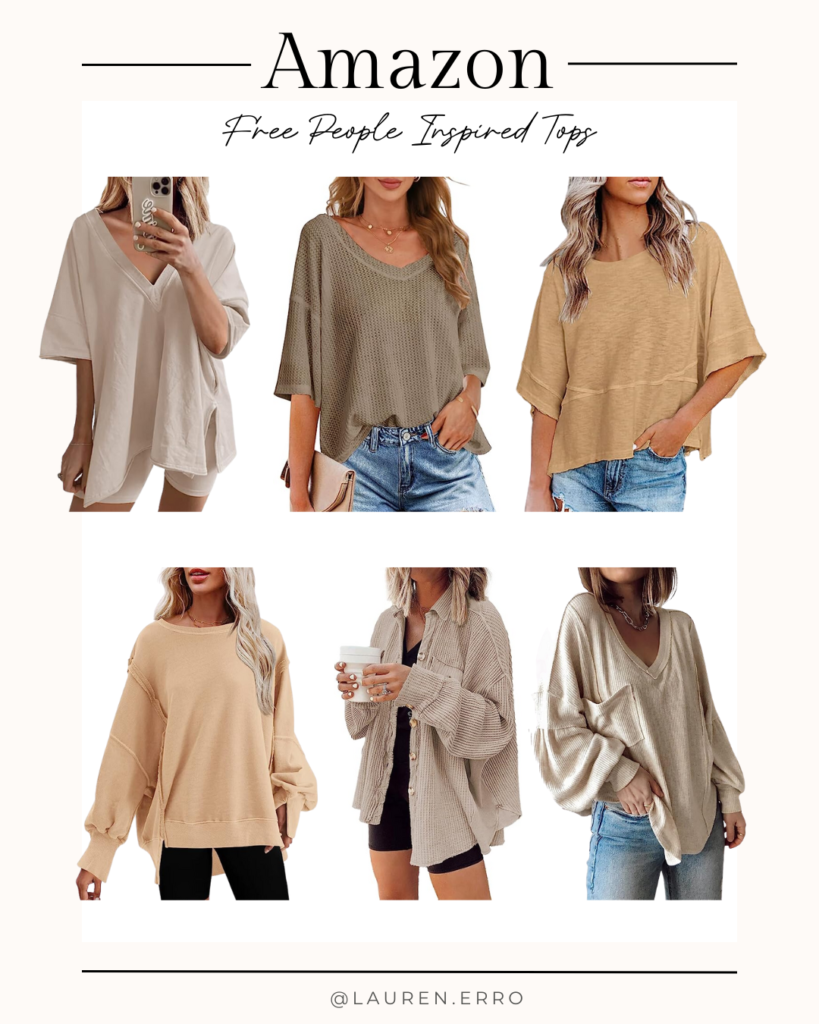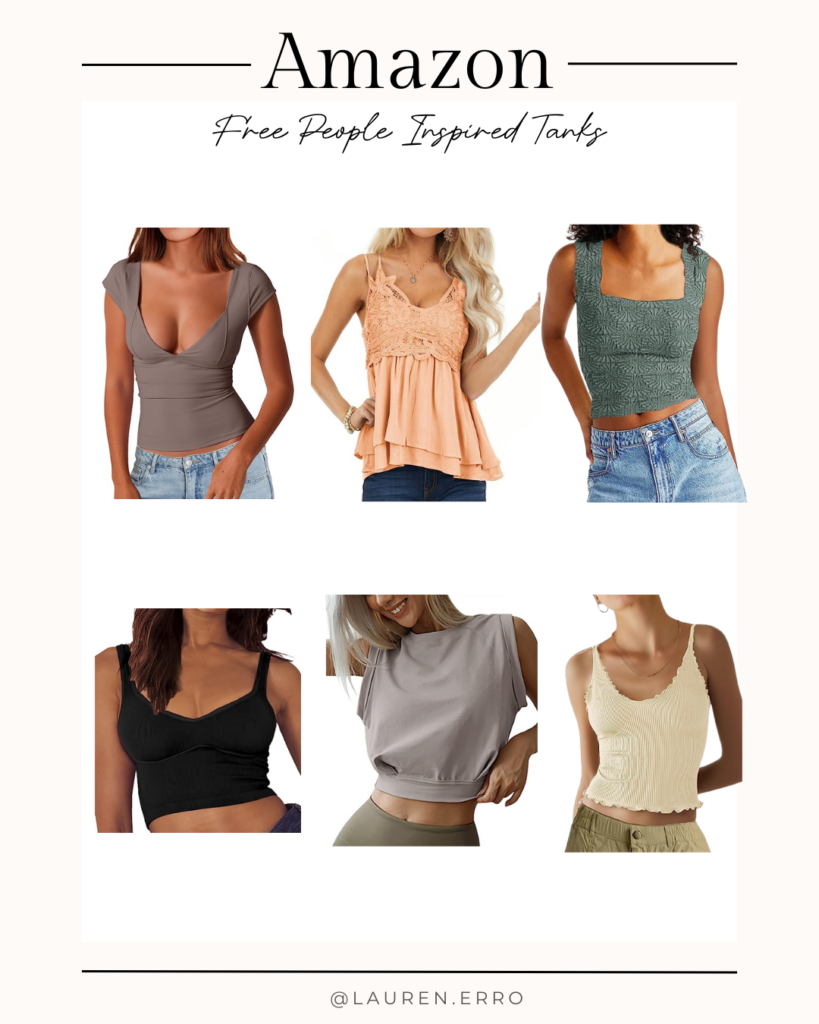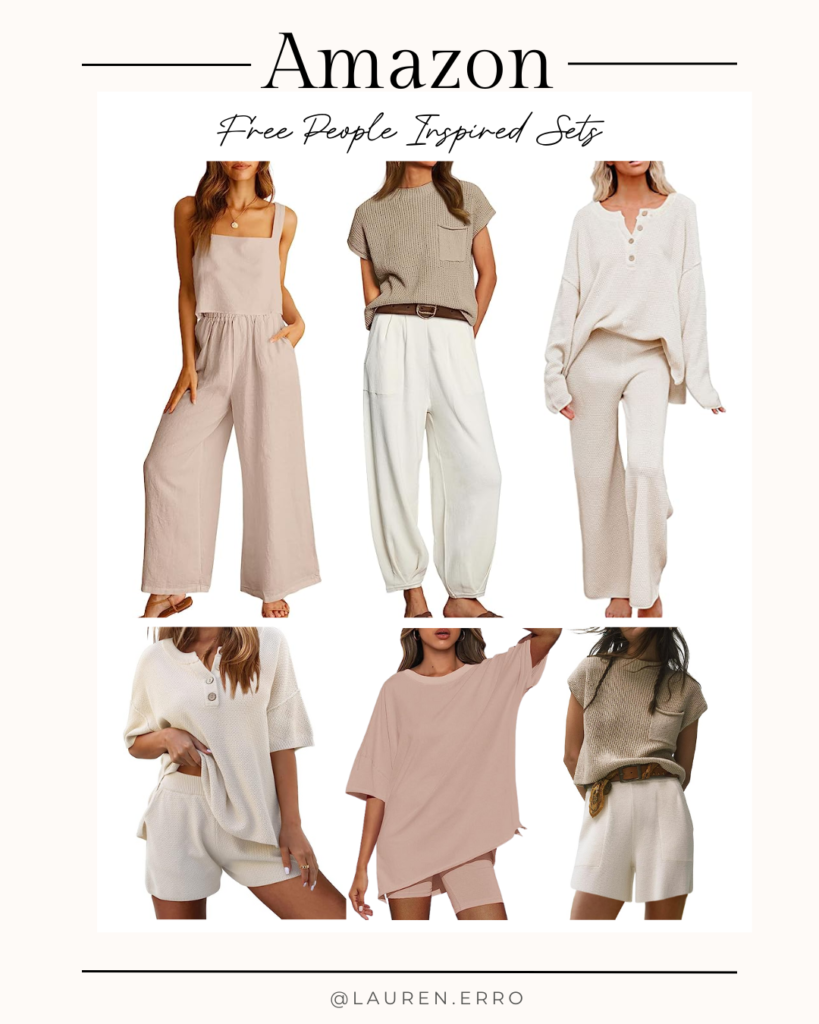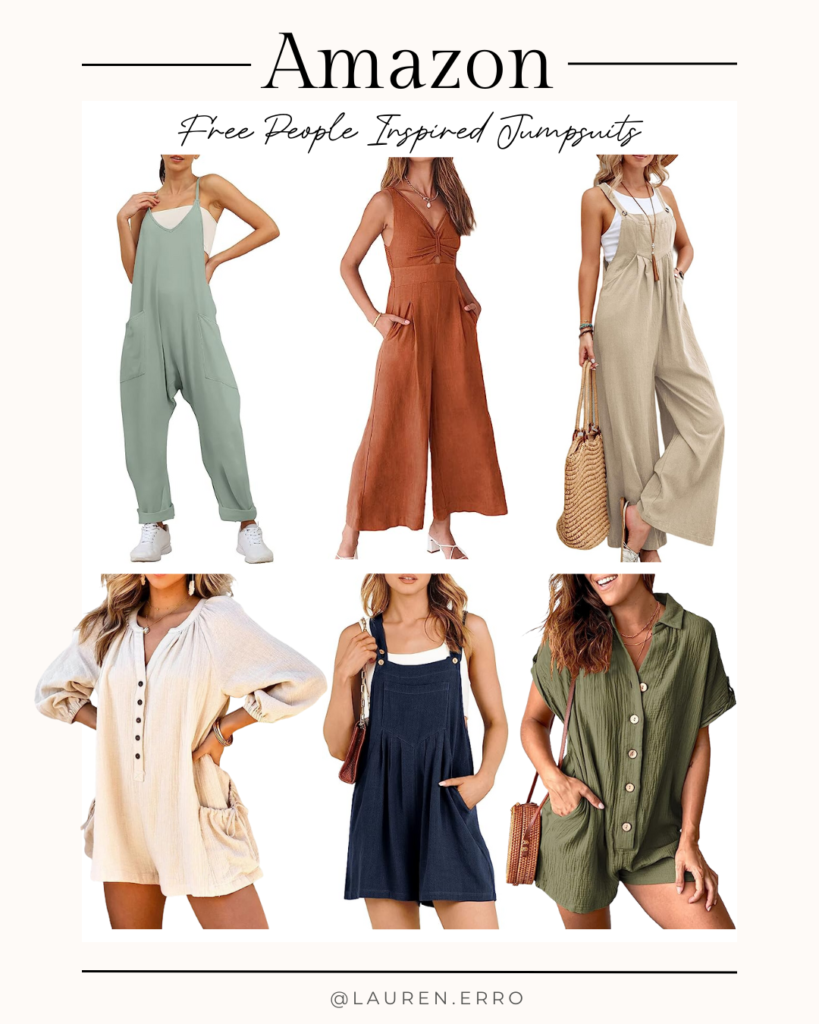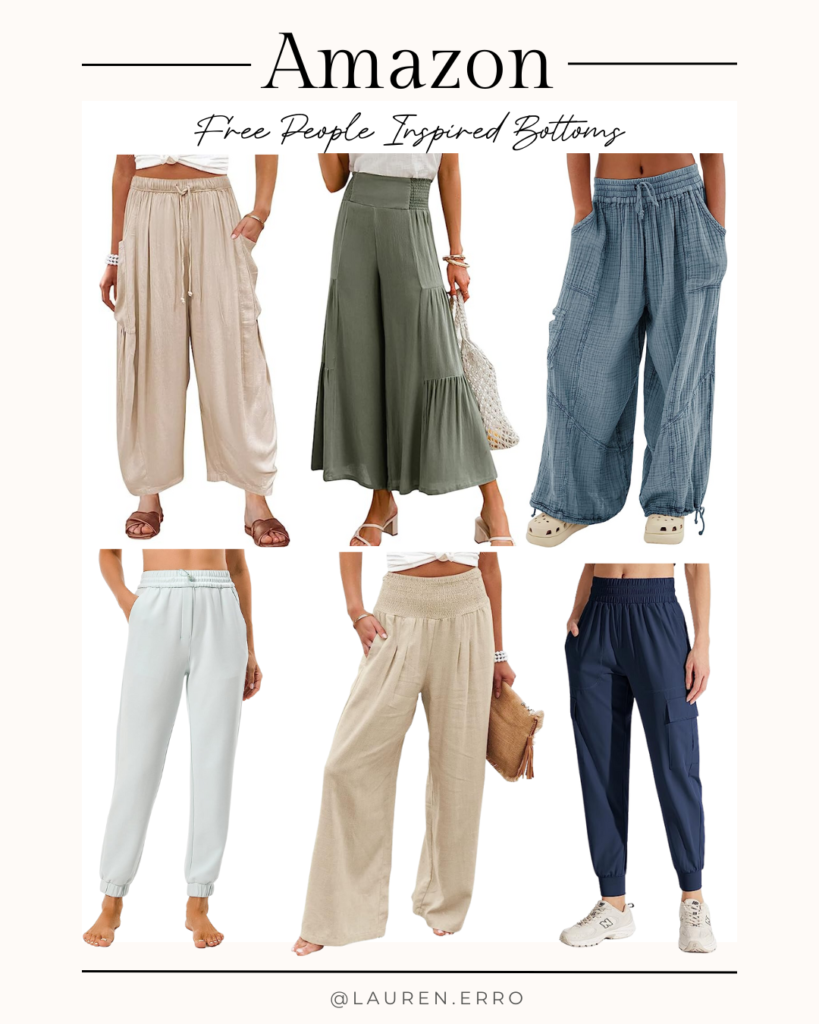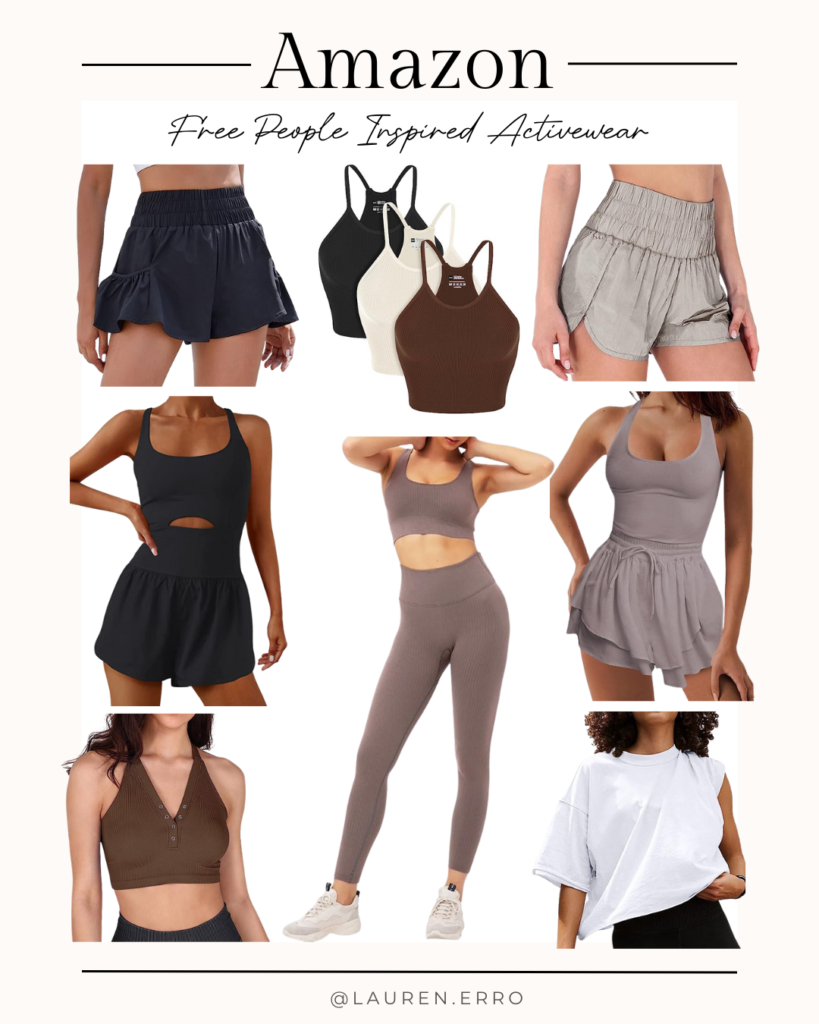 This Post Had Free People Dupes on Amazon
You may also Like:
Affordable Free People Dupes on Amazon
The 10 Best Travel Sets For Women on Amazon
Affordable Skims Dupes on Amazon
xx,
Lauren