2020 Nordstrom Sale Picks
The Nordstrom Sale is here (yay)! Below are my top picks- I narrowed them down by item type to make it easy for you to browse. You can just click the image of whatever item you like and it will bring you to that page on Nordstrom.com! Many of the items come in multiple colors so if you like the style click through to the site!
*Please use my links! I make a small commission from your purchase (at no cost to you) and I really appreciate it!
When to shop:
I put the details in this blog post but here is an easy breakdown for you: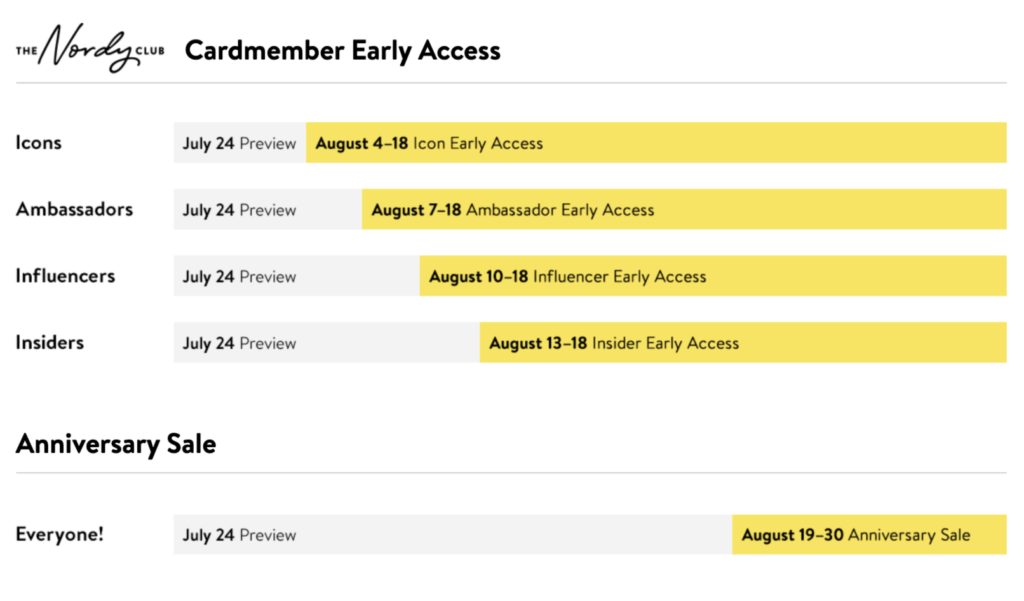 BEAUTY
My top beauty picks are all products I've tested and loved! This is an amazing deal on the NuFace which uses microcurrent to firm your face.

BOOTS
The boots are amazing this year! Since moving to somewhere with real weather I've learned that I live in combat boots most of winter- So I'll definitely be getting a few more pairs- these are my favorite.

JACKETS & CARDIGANS
The jackets are SO CUTE this year! I'm definitely going to buy this Topshop cardigan 😍

TOPS
I purchased a few of these last year and I'm so happy they brought them back! I also love the flannel selection this year!

DRESSES
You know I love midi dresses and they have an amazing selection of them on sale! This one is 🔥!

PANTS
I love to buy good staple pieces in pants and I love my gray jeans, looser fit denim in a light wash, and I LOVE those satin joggers! I also have been on the hunt for a more fitted flare and these look SO FLATTERING.

OUTERWEAR
Since moving to Nashville I discovered that for at least 3 months of the year I need real outwear to keep me warm and dry. I've linked some amazing cold weather jackets as well as some timeless stylish coats! If you're looking for a raincoat make sure it says "water repellent" I learned that water-resistant will not cut it.

LOUNGEWEAR
You know I LIVE in my white fluffy robe and this one is almost exactly like the one I have!

ACTIVEWEAR
I love these pants! They have some great selections this year!

SHOES
They have some amazing timeless picks this year! I'm also loving the white sneaker trend!

ACCESSORIES
I love the jewelry this year! Also, this woven belt is stunning! I love these Ray-Ban glasses and they're rarely on sale, so now's a good time to snag 'em!

HOME
If you buy one thing at the sale, buy the Barefoot Dreams blanket. I've had mine for years and it looks brand new- 100% worth the price. I also love that it comes in a dog sweater bc Louie lives on my blanket so now he can have his own.

BAGS
I love a good classic leather bag that will last forever and this year's selection is really great!

There you have it! My top picks from the 2020 Nordstrom Sale! What are you planning on getting this year?
xx,
@laurenerrobeauty