Whew, I just completed Phase 2 of the HCG diet! I decided to do 22 days because I had a few extra shots and really wanted to hit my goal weight. On average I lost half a  pound a day for a total of 11 pounds and 7.2 inches!
Phase 2 is really challenging because you are only allowed to eat 500 calories a day. Not just any calories, but very specific foods that are cooked a very certain way. Cooking without oil or butter is not easy!
Overall, this round wasn't THAT bad. I cheated one day and gained a pound, which took me 2 days to lose (ugh). I also had one really bad day. I decided to skip a family bbq and just felt really down (this was also after not losing for 2 days because I cheated). Besides that, I did really well. I'm so proud of myself! It is definitely important to be mindful and acknowledge your hard work on this diet. It is what keeps you going some days!
So, What Did I Eat During Phase 2?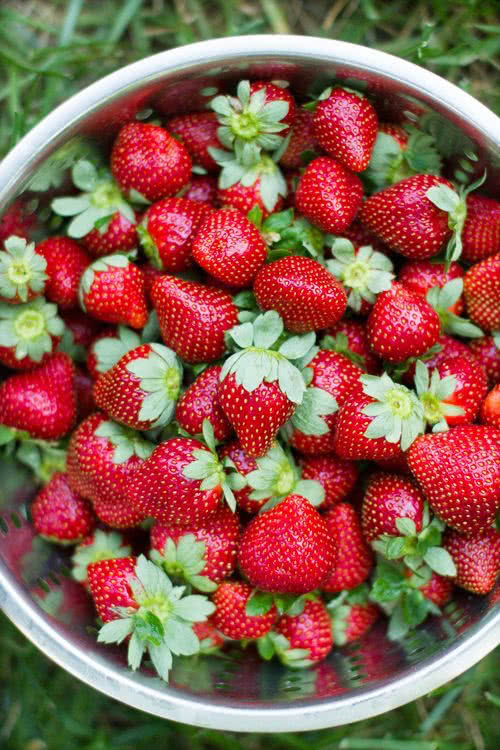 A typical day during phase 2 looked like an assortment of the foods below.
Breakfast: Coffee with stevia & pumpkin spice.
Protein (2 a day): Chicken breast, cod, lean beef, eggs, cottage cheese.
Veggies (2 a day): Cucumber, romaine lettuce, cabbage, onion, asparagus, zucchini, tomatoes, cauliflower rice.
Fruit (2 a day): Apples & strawberries. I occasionally had a grapefruit or an orange but found that apples & strawberries were my go to.
I had a few Grissini breadsticks throughout the diet. Sometimes you need something crunchy.
LOTS OF TEA. I love the Trader Joes Harvest Blend (seasonal), Chamomile and Yerba Mate and would drink tea throughout the day because I was freezing. This diet makes me so cold, plus San Diego was having some sort of cold front.
I also had miracle noodles & rice which are great when you need something heavier to fill you up. They are made out of shirataki from the Konjac plant and have zero calories and carbs!
Cheating on the HCG Diet: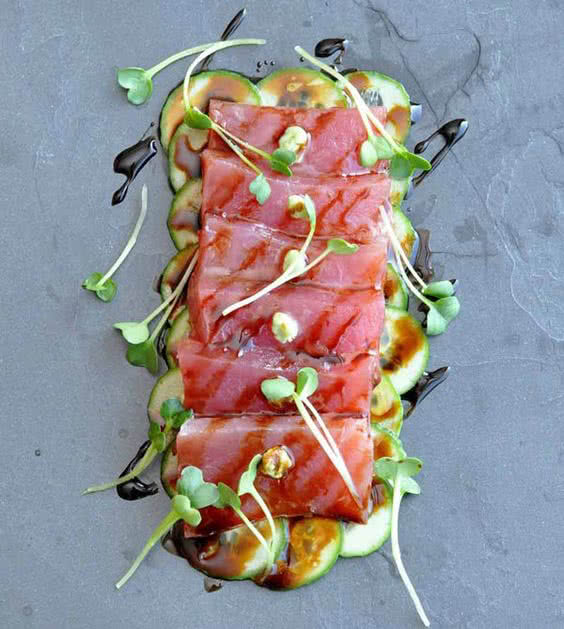 I tried to clear my calendar of social outings because It's hard to be around amazing food and not want to eat it.
Sometimes no matter how much you plan, you cant avoid eating out, but it doesn't mean you have to cheat. I did eat out a few times and still basically followed the diet.
Valentine's day sushi date – Sashimi, miso soup, and a side salad.
Girls movie night– drank tea! BTW, 50 Shades was ????.
Photoshoot in Newport Beach– I brought an apple and then had shrimp cocktail afterward.
Lunch with friends at a vegan restaurant– Butternut squash tacos with a Jicima shell.
My major cheat day was totally unintentional. We went to the beach to watch the sunset then Yelped for a  restaurant that served ceviche. We found one about 15 minutes away and by the time we arrived, it was 6:15 pm. On this diet, I usually eat around 5:30 pm because my body gets hungry by then. We waited in line for like 15 minutes and by the time we ordered the ceviche they had sold out! I lost my shit. LOL. I'm not proud of it but I just shut down and couldn't think of what else to order. I told Steve we should just go home and he knew there was no questioning me at that point (LOL). As we were driving he reminded me that it's going to take longer to drive home and cook something than to just get food out so we went to another restaurant. I got the brussel sprouts (coated in oil and cooked with bacon), ahi tartar (with a horseradish sauce), and roasted 1/2 chicken with broccolini and polenta. I didn't eat the bread that came with the meal but I could definitely taste the butter and oil in the meal. The next day I gained a pound. Whoops. I should have just stayed at the fish place… LOL.
Now, Onto Phase 3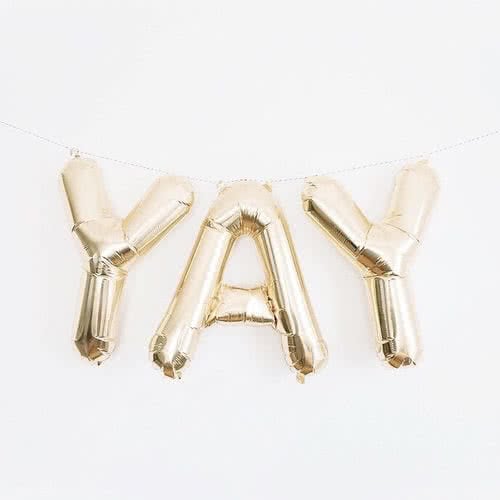 Phase 3 is the most important part of this diet because this is when your body gets used to its new low weight. There are rules like, no bread, pasta, starchy vegetables, etc. Also no sugar. You'd be surprised what has sugar in it.
The first few days you work up to 1200 calories. So start at 800 the first day, 1000 the second day, then stay at 1200 for the rest of the diet. You also have to slowly reintroduce foods to see if they make you gain weight, or you have an intolerance. This part is interesting because many people learn about food intolerances that they didn't know they had until they did the hCG diet!
You weigh yourself daily and if you go up over 2 pounds you have to do a steak day. Yeah… you literally only eat steak for a day. So weird, right? I did one of those the last time I did this diet and it is NOT fun.
You can start working out like normal again (instead of only walking & light weights). I'm excited for this part because I lost so much fat that I'll tone up quickly!
My big concern for this round of phase 3 is that I'm going to Nashville next weekend for 4 nights. Eating healthy isn't that difficult for me, but I know I'm going to have a cocktail or two. Maybe this will be the first time I ever use the hotel gym? Hah yeah right.
Oh and THANK YOU for all of your messages about this diet! Your support means so much to me & I love that you send me your questions!
xoxo,