HCG: The Most Taboo Diet Ever
This post is pretty personal for me, as I'm sure weight loss is for many of you. I've been slowly gaining weight since I was 18. It creeps up on you and all of a sudden you feel puffy, bloated and blah. I decided to do something about it when I didn't like smiling in photos anymore because I felt like my face was too "round".  My friend did the hCG diet and lost 20 pounds in 40 days and I knew I had to try it.
*For the record, I don't consider myself fat but I do have some fat I can lose.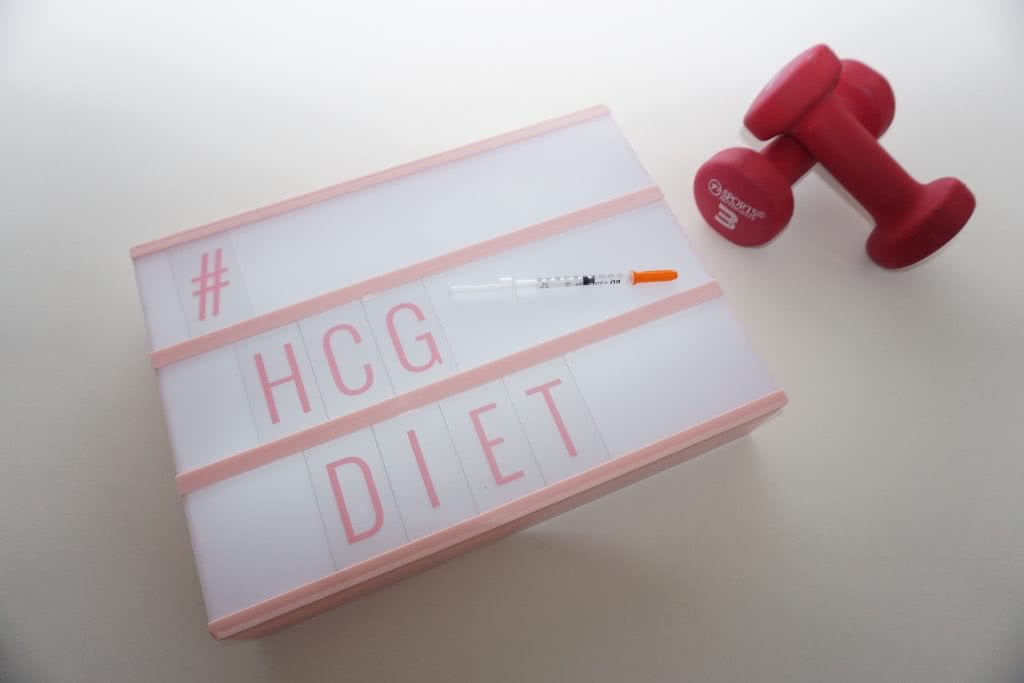 Before I get into the diet, let me tell you a little about my weight loss history…
When I was in High School I joined a workout/ weight loss group with my mom. We would do these group workouts 3x a week and follow a very specific diet. It was 6 weeks long and we were both very committed. My mom lost 15 lbs and I gained 5.
When I was in college I went on a 6-week backpacking trip with my mom and sister. We walked 500 miles (heard of the Camino de Santiago? That's what we did!). They both lost 20 pounds and I gained 12.
After college, I signed up to run the Disney half marathon with my girlfriend. I hate running. I really just wanted to lose some weight from training. Nope, I gained weight…again.
WTF.
I tried working out regularly and really watching my diet when I was 26. I would go to the gym with my coworker 5 days a week- we did weight training, cardio, and classes. I definitely toned up but my weight stayed the same. I know muscle weighs more than fat… yeah yeah yeah. But still, when you're working HARD at something it's nice to see the numbers on the scale change.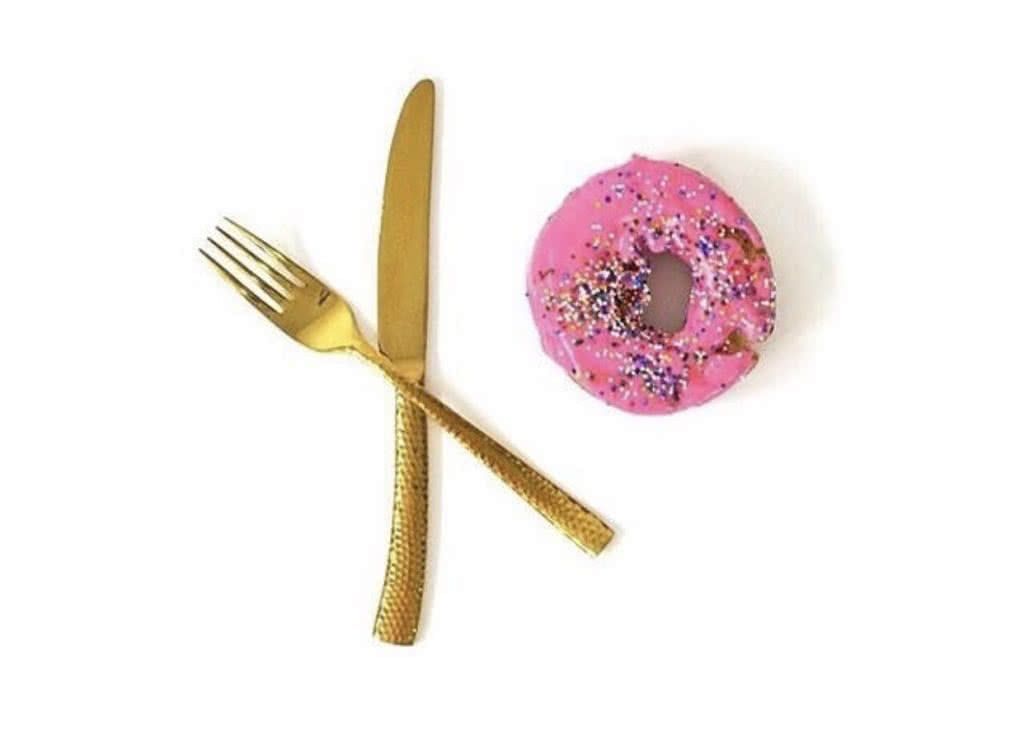 So, maybe that's another reason I pretty much stopped trying. I figured "Hey, I eat healthy most of the time and have decent portion control, I'm healthy- I'll be fine."  
NOT FINE. Insecure and uncomfortable is just not the way to live.
So in July 2017, I started the hCG diet. This also was right before my wedding (which, we planned in 5 weeks so the timing was perfect!). I got the shots from a local medical spa and had to do check ins with them every 2 weeks. 
Guys… I lost 18 pounds! This was the first time I've EVER successfully lost weight! I felt amazing and was so happy with the results. Don't get me wrong. This diet is HARD. It takes a lot of self-discipline, you feel "off" many days, and you're hangry. But seeing the numbers on the scale go down so quickly, and watching my body transform makes it SO worth it.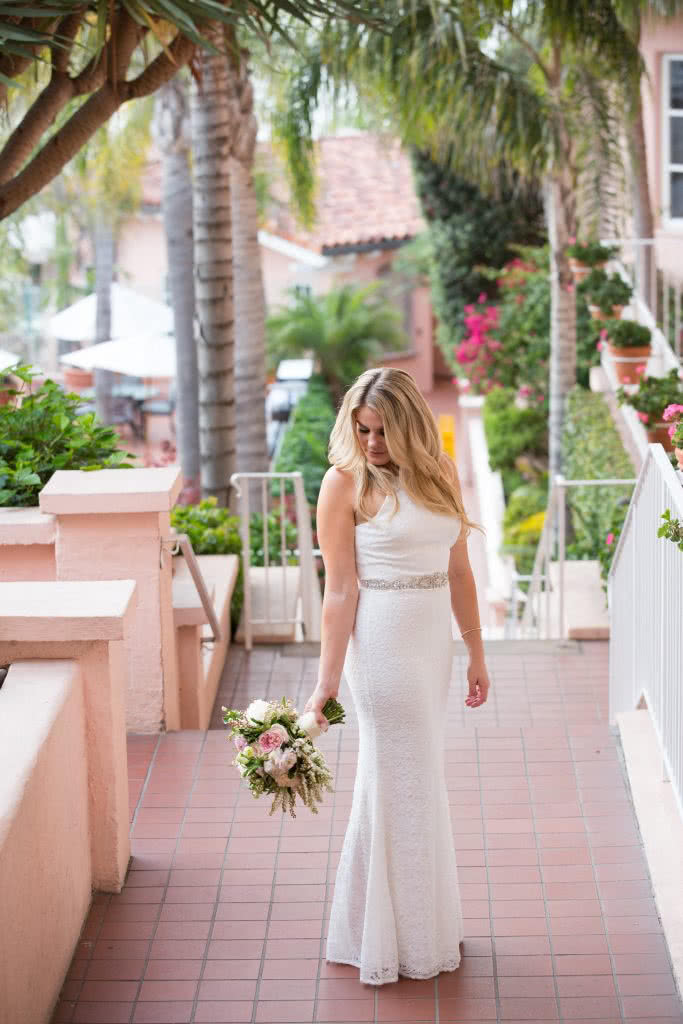 I completed the diet in August and I've gained 6 pounds back but my measurements were almost the same as when I finished.  I'm doing the diet again because I would like to get down another 15 pounds or so.
What is the HCG Diet? Brace Yourself: It Sounds CRAZY.
HCG or Human Chorionic Gonadotropin was discovered by Dr. Simeons while he working with severely malnourished pregnant women in India. He noticed that despite their weight, they were somehow still giving birth to full-sized, healthy babies. That's when he learned about HCG. HCG is a hormone that is naturally produced by women during pregnancy it acts as a backup mechanism that allows women to nourish their unborn even if they are consuming a low amount of calories.  HCG draws fat from the body's secondary fat reserves to feed the developing fetus so it can grow at a normal rate.
How Does HCG Affect Someone That Isn't Pregnant?
Everybody retains fat as a survival mechanism, no matter how much diet or exercise the person does, it will not release these reserves. 
HCG triggers the body to release this secondary fat reserve. Dr. Simeons first tested in patients without any dietary restrictions. He found that the shape of the patients' bodies were completely transformed even though the patients did not lose weight.
He tested again and put the patients on a very low-calorie diet. This enabled the abnormal fat to be released and caused the body to take from its own fat and use it as fuel.
While you are on hCG, your body releases a between of 1200-4000 calories from your secondary fat reserves to be used for fuel. So even though you are only eating 500 calories a day, you don't feel very hungry. Crazy, right?
If you were to only eat 500 calories a day without the HCG hormone your body would go into starvation mode and begin to eat your muscle, but with the hormone, your body eats its own stored fat. Make sense?
So What Should You Expect from the HCG Diet?
I love HCG because it is basically like hitting the reset button on your metabolism and you will typically lose between ½ to 1 pound a day!
The duration of the diet depends on how much weight you want to lose.
~If you want to lose 15 pounds or less you do the program for 21 days.
~If you want to lose more than 15 pounds or more you do the program for 40 days.
The maximum weight loss per hCG program is 34 lbs. The treatment is stopped when either 34 lbs. have been lost or 40 injections have been given.
There Are 3 Phases of the HCG Diet
Phase 1- Loading: The first 2-3 days you take your shot of hCG in the morning. You need to eat as much high calorie/ high-fat foods as possible to prepare your body for the diet. This is really important because it takes your body time to adjust to the hormone and it takes this long to start pulling secondary fat. If you don't do this you will feel like you are starving the first week.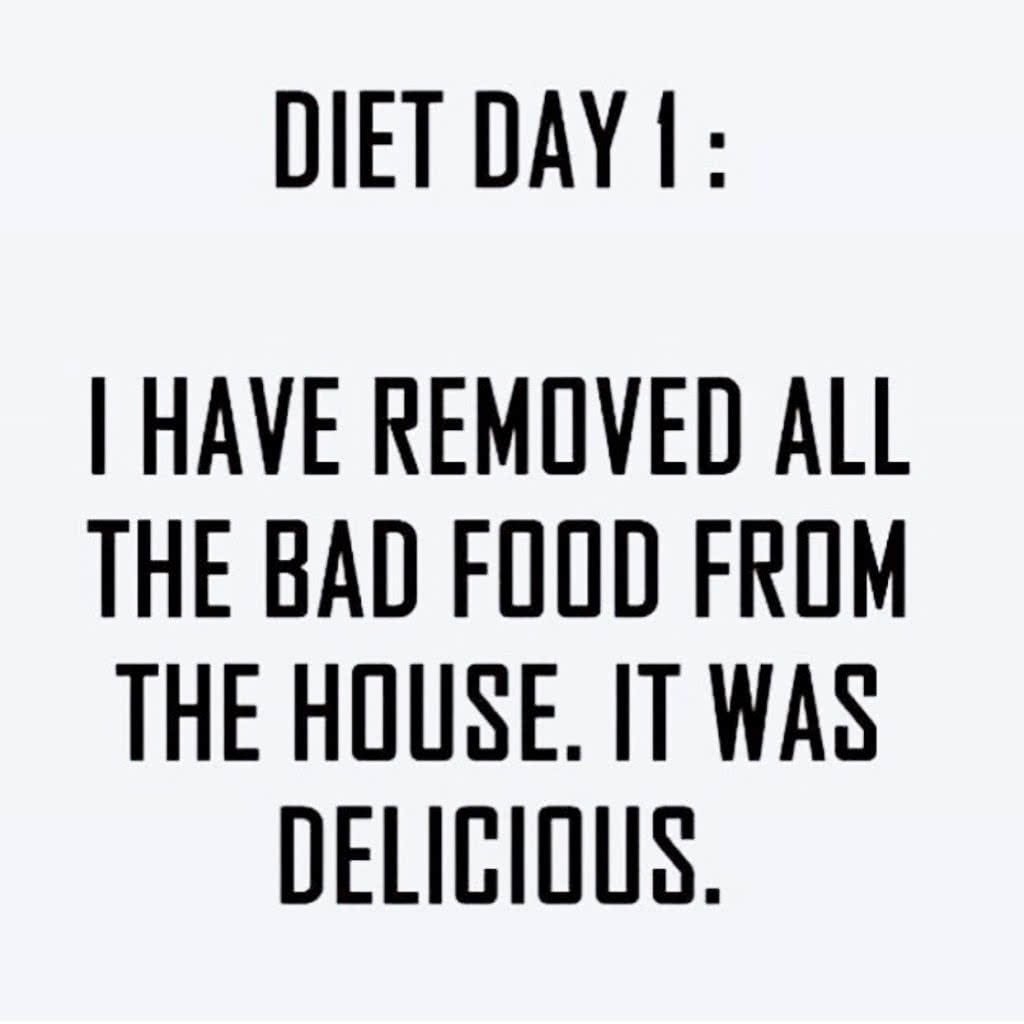 Phase 2: Weight loss- Continue taking HCG and eat only 500 calories a day. The 500 calories must come from very specific foods.
No fats, sugars, carbs, alcohol…etc. Below is the list of food you're allowed to eat while on the diet.
Drinks- You must drink a gallon of water a day. You can have any amount of tea or coffee. You also can have 1 TBSP of non-fat milk.
Lean Protein- You must have two servings of 3.5 ounces. You need to mix up the protein each day. So if you have fish for lunch you can't have it again for dinner.
Vegetables- You must have two cups of vegetables a day. The diet claims you can't mix veggies (so only lettuce, no lettuce with tomato). In my opinion, some rules are made to be broken. Hah.
Starch- Optional 1 Grissini cracker a day. Yes, you read that right. But I promise it's not that bad.
Fruit- 2 servings a day. Strawberries are preferred because they have the lowest amount of carbohydrates. You can also have oranges, 1/2 grapefruit or an apple. 
Fortunately, you are allowed to have spices and stevia. Just make sure the spices don't contain sugar.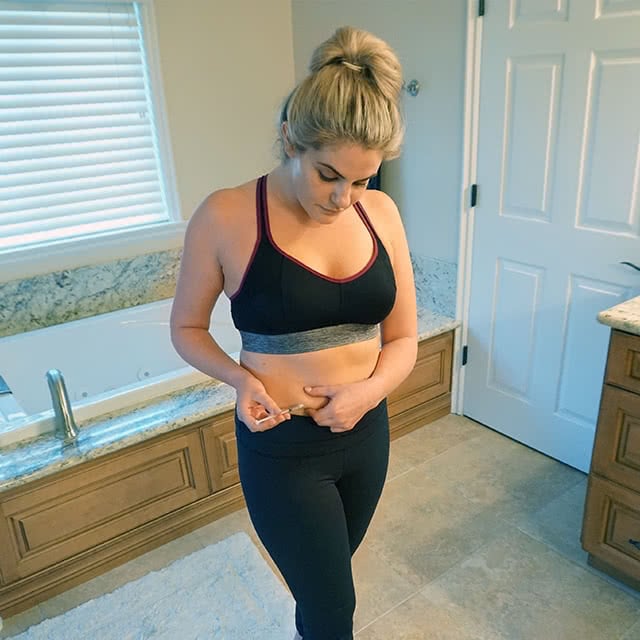 Phase 3: The first 3 days of Phase 3 you continue to eat a 500 calorie diet but stop taking the shots.  You gradually increase food intake but avoid sugar and starch for 3 more weeks.
Last time I did the HCG diet I was so terrified of phase 3. Phase 2 was easy because there was a strict list to follow but phase 3 is when you really test your willpower. This phase is SO important because this is when your body is the most sensitive and is likely to gain the weight you lost back.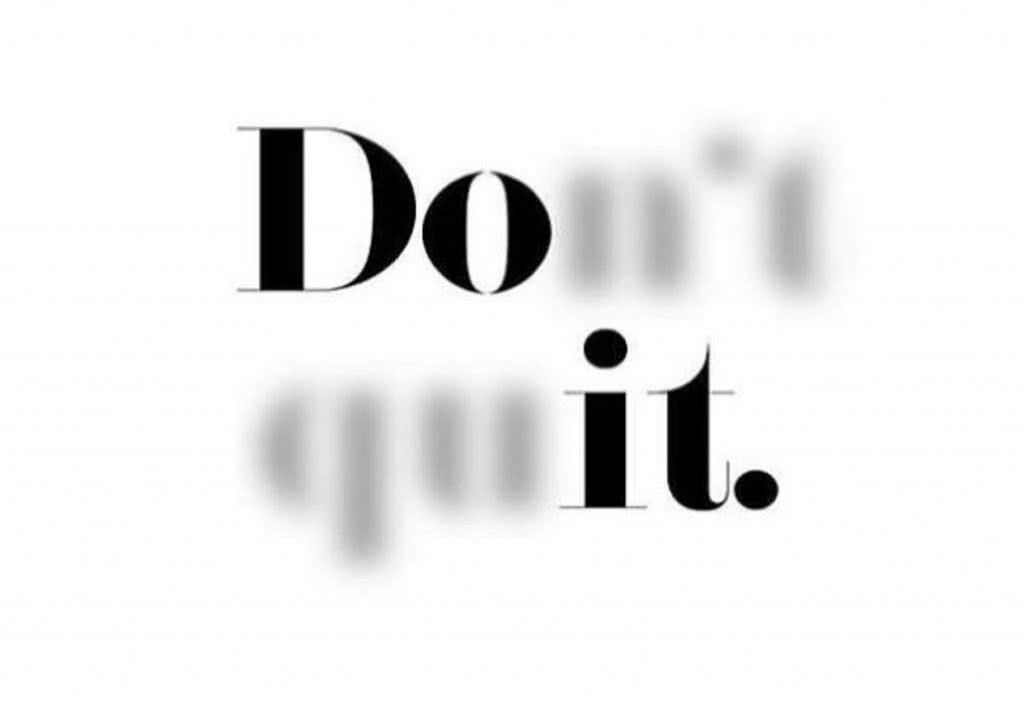 I go through phases where I don't feel like cooking at all. With the HCG diet it's a requirement. So when the diet is complete my palette has been reset to eating home-cooked meals without a lot of butter or oil. Or just to make better choices when eating out. It makes it easy to transition back into regular eating while maintaining a healthier mindset.
As much as HCG sounds like the miracle diet, it's still difficult. I miss food, especially carbs and cheese. I am currently questioning my sanity while doing this again. I'm also counting the days until my 26 days are up. But, I just keep reminding myself that the end result is so rewarding! 
What diets have you tried? Let me know in the comments below!