My Skincare Routine For Dry Skin
Oh. Hi, dry winter skin.

I swear, we spend all year figuring out how to make our skincare routine perfect then winter happens and we shrivel back to square one. I have normal to combination skin so literally ALL my products suddenly stop pulling their weight.  
Now I need more hydration, so I have to figure out how to layer another product under my makeup, but keep my makeup in place. 
I get these weird dry zits that flake if I put any drying products on them, so my zits seem to last 3x as long. Which makes makeup application even harder.
Oh and don't get me started on my clogged pores and zits that I can't extract because they are so dried out. TMI? Yep, well that's winter skin for ya!
So what the heck are you supposed to do?? Here is my winter skin routine:
Wash 
I NEVER stray from my favorite cleanser. It's moisturizing, foamy, inexpensive, and just WORKS. Some skincare experts say to switch to a cream cleanser in the winter. That is not necessary! I am convinced that cream cleansers don't really do anything. Well, except make me feel like I need to wash my face again.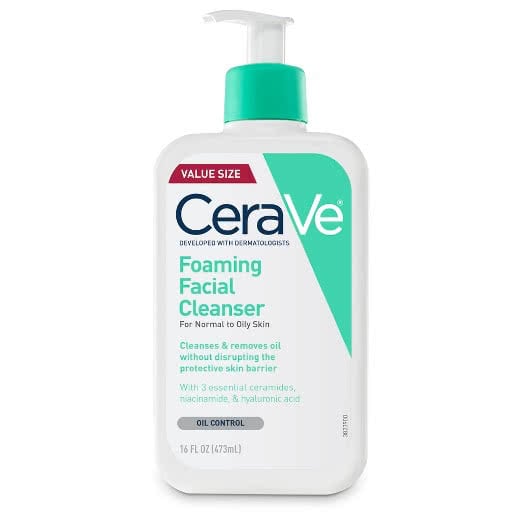 Exfoliate
Just don't over exfoliate. 2-3 times a week is a safe number. This is one of the most underrated skin care steps that can really alleviate dry winter skin. If you don't remove that dried out layer of dead skin it acts like a sponge and soaks up your moisturizer. Foundation and concealer also will stick to your dry dead skin and becomes impossible to blend.
Sooo… removing that layer of dead skin will allow the penetration of serums and moisturizer to be absorbed more effectively. In turn, making your skin MORE hydrated. *If you are new to exfoliating, or just want to know which type is best for you, check out this post.
Here are some of my favorite ways to exfoliate- I like to mix it up.
Face scrub (scrub your lips too!!).  

 

 

Face scrub doesn't need to be expensive, just make sure it isn't too abrasive.
I love a good shave. Shaving scrapes off your dead skin and peach fuzz off so you have an instant glow. Shave with your skin dry and go against the hair.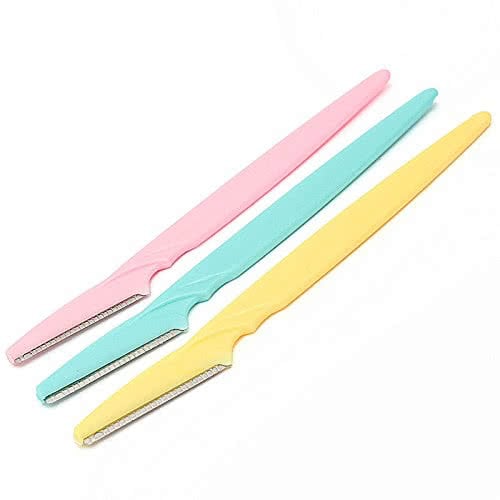 PMD. This device is SO good. I don't use it often, maybe 1-2 times a month. But it exfoliates and has suction, so it literally sucks your dead skin off!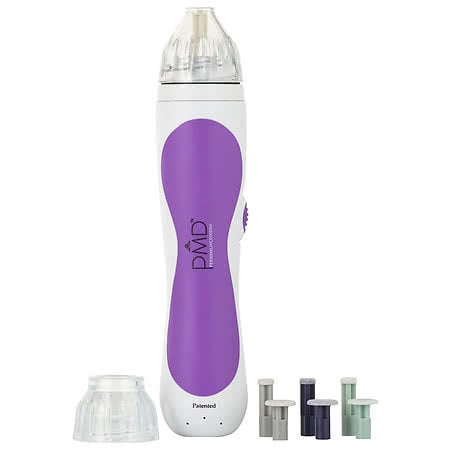 Mask
Use a face mask 2-3 times a week. Applying your masks after exfoliating is ideal for maximum ingredient absorption. Hydrating sheet masks and cream masks are your best bet. You can also apply your cream mask as your moisturizer at night and sleep in it. This will give you an added hydration boost.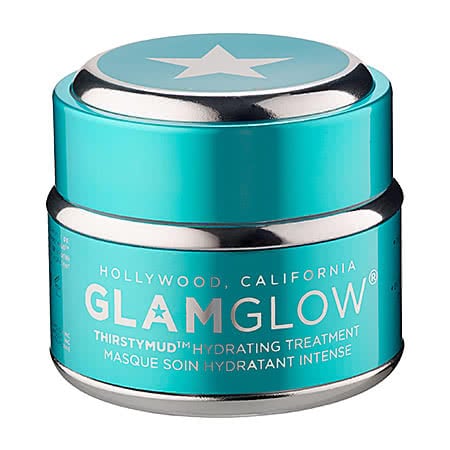 Toner
I LOVE this one because it's non-drying. It smells amazing, and really refreshes my skin. I use it after I wash my makeup off to ensure my skin is clean.

OK so I'm going to get a little technical on you, but this is SO important to know!
There is a big difference between hydrating and moisturizing. When your skin feels dry you likely need BOTH.
While hydration is what makes our skin soft, it won't stay that way if there is nothing locking the hydration in. So your skin will feel dry and flaky.  On the flip side, if you put moisturizer on top of already dehydrated skin, it may smooth it, but it will still lack the hydration that makes it feel soft and elastic.
Dehydrated skin that is moisturized without hydration will still look dull and feel uncomfortably tight.
Dry skin that is hydrated but not moisturized will still flake and have a rough texture.
Does that make sense? Basically, the function of a moisturizer is to form a protective barrier on the skin. Think of it as your skin's "coat." But if your skin is dry and you put on moisturizer, you aren't alleviating the dryness.
This means you first need hydration, followed by a moisturizer. It's important to layer your products in this order otherwise your products can't do their job.
Hydrate
I just discovered this serum and am OBSESSED. My skin was feeling very tight and dry for weeks and when I started using this my skin instantly felt better.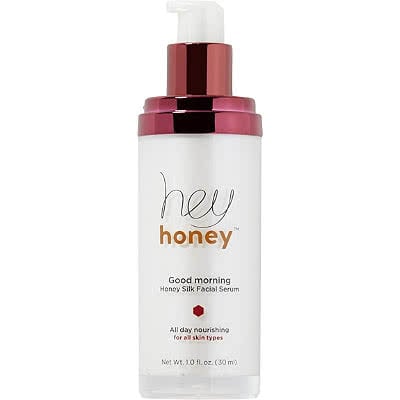 Hyaluronic acid is an amazing hydrator. It packs quite a punch- it can carry 1000x its weight in water and plumps your skin too! Hyaluronic acid is used in most of the fillers on the market (Juvederm, Vollure, etc) but it also works well when applied topically. It works with all skin types and is great to use all year. It's also not heavy or greasy.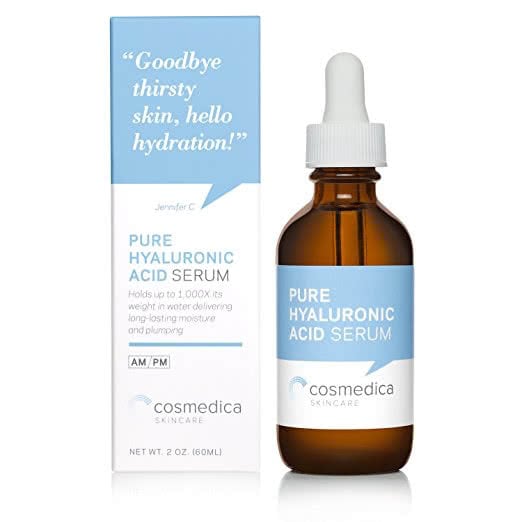 A hydrating oil serum is another awesome option.  Rosehip seed oil is my favorite because it's so light and has a million skin benefits. Oils are really great for dry, sensitive or mature skin types.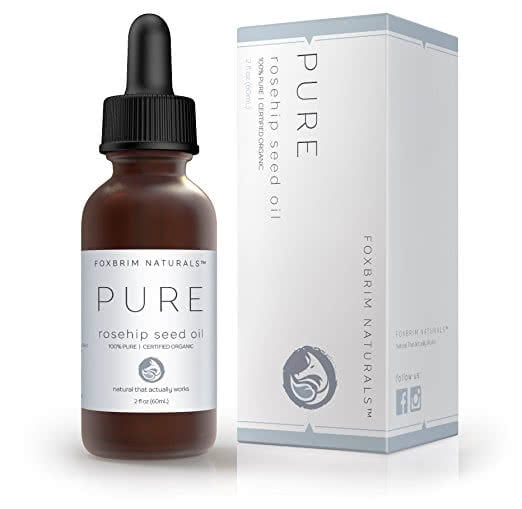 Moisturize
I've explained the difference between hydrating and moisturizing. Now I'm going to tell you a major secret. If you use a great hydrator/ serum, the moisturizer you use on top doesn't really matter. Meaning, you don't need to spend $60+ on your moisturizer! My favorite daytime moisturizer doubles as a sunscreen and makeup. If I'm wearing regular foundation I love the CeraVe Daily Moisturizer lotion. It's light and effective. It's great at night too!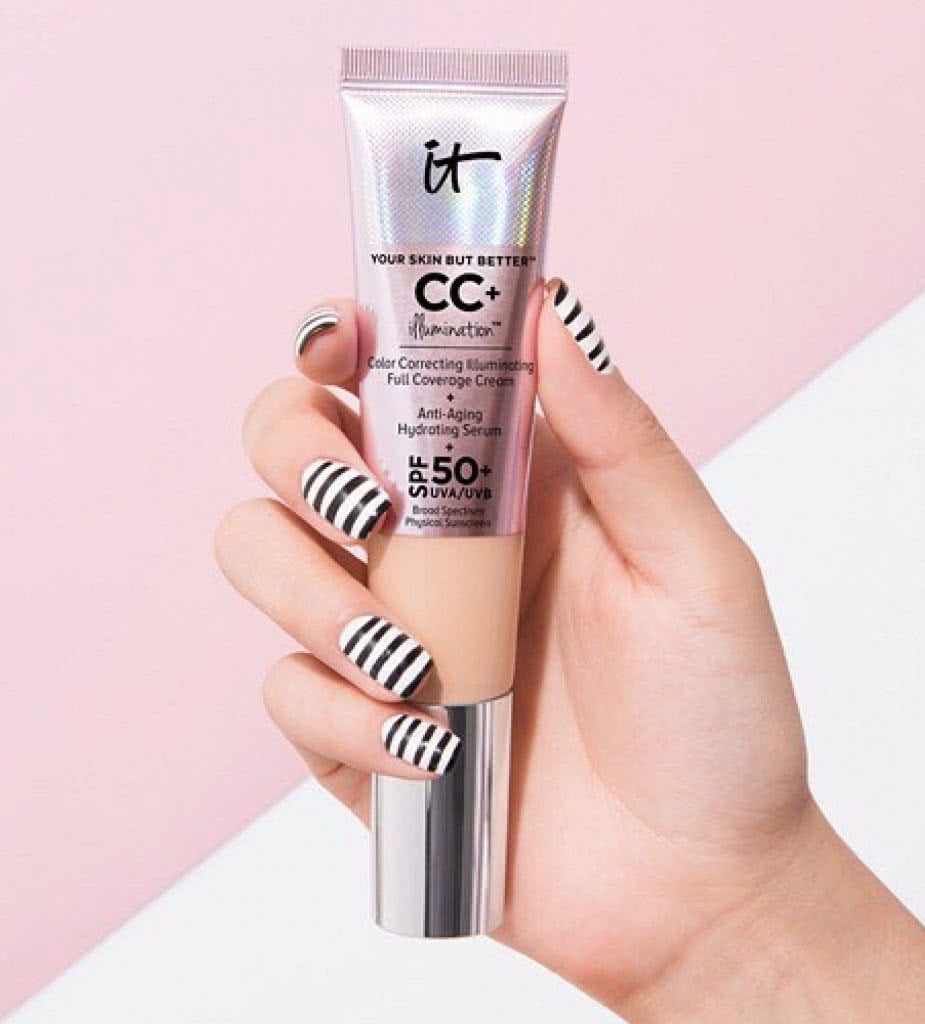 Sunscreen
Every day. Even if you don't leave your house, or it's cloudy. Put it on your neck, chest, and hands too. This is my favorite non-tinted sunscreen. I also love primer with sunscreen- Coola Day Dream is the best & it has a nice light shimmer that makes your skin look amazing!
Hydrating Setting Spray
This is a must if you wear makeup. Since you can't exactly rub moisturizer on your foundation, setting spray actually sets your makeup and adds extra hydration. You can spray this on, throughout the day without ruining your makeup.  Put one in your car/ purse/ desk. Just make sure it doesn't have alcohol!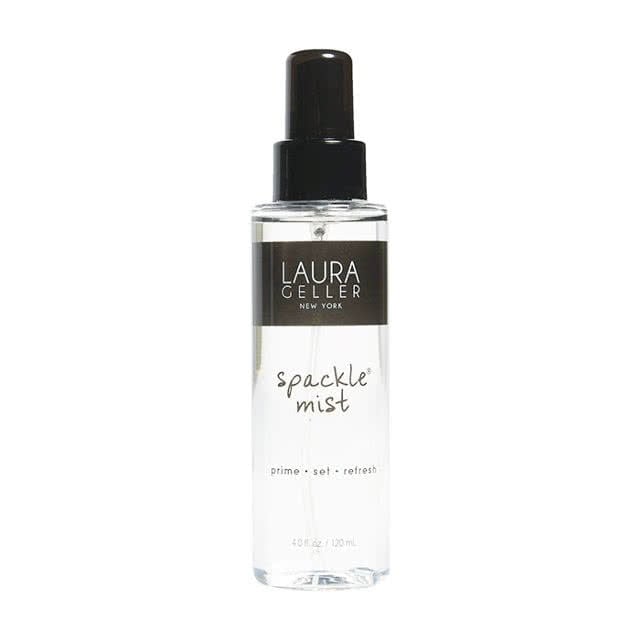 And that's it (LOL)! Phew, that was a lot of info.
What are your dry skin remedies? Have you tried any of the products I love? Leave your questions & comments below!