My Wedding Beauty Tips & What I Should Have Done Differently
Steve and I celebrated our 2 year wedding anniversary this past weekend! Wow, time flies. We both have such fond memories of our wedding day and I'm so grateful we opted for a super small and intimate wedding. We had 26 of our closest friends and family and I can honestly say it was perfect (for us). With that said, there are a few things I would have done differently beauty-wise. You'd think that as a beauty blogger my wedding beauty would have been perfect. It wasn't! I'm going to explain everything that I would have done differently for my wedding beauty routine. I'll also share where to cut corners, how to prepare properly, and where to splurge.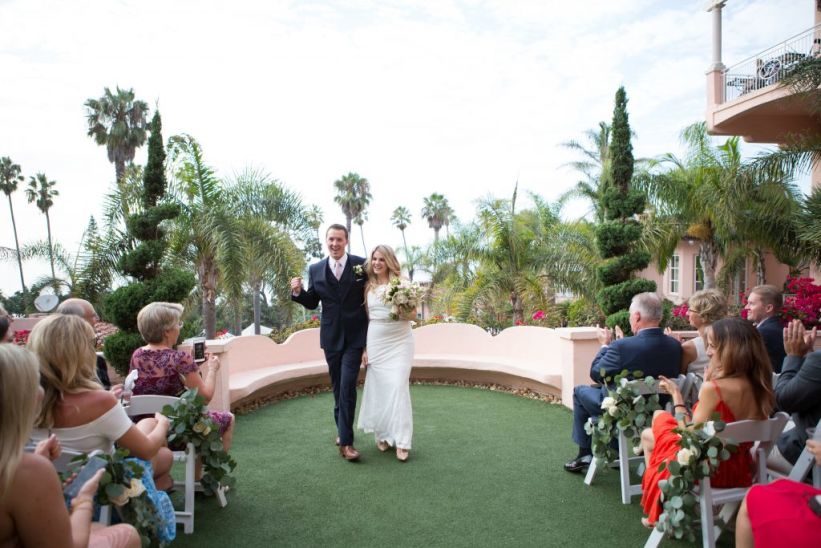 A little backstory
I actually didn't want a wedding. I was never that girl to dream of my big day and have every detail planned out perfectly, which is really funny because my major in college was Special Event Management. I even interned with two of San Diego's biggest wedding coordinators after school! Our house was broken into at the beginning of that summer while we were at the beauty show in Las Vegas and the robbers stole EVERYTHING. All of my handbags, my car, my laptop, my underwear (LOL), my shoes… Guys, it was bad, but it was also kind of freeing because it cleared our house of a lot of the things we were holding onto out of obligation. It also gave us a nice payout from insurance. So we decided to spend some of it on our wedding.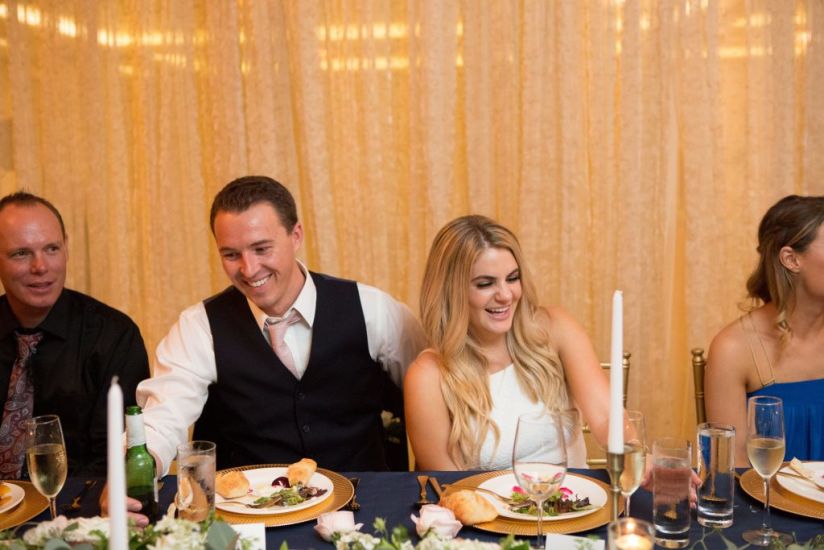 Wedding Planning
We planned our wedding in 5 weeks (after a 2-year engagement, I just wanted to be married to Steve already!). We found a venue that was available, called everyone we wanted to come and when most said they could we booked it! It was a whirlwind.
I hired a coordinator to help with the details and keep the day of the wedding running smoothly and it seriously could not have been more perfect. Steve and I look back at our wedding day with such fond memories.
So here are my tips to foolproof your wedding beauty and in the order I reccomend of when to do them.
DO THE FIRST LOOK!
Before I even get into my beauty tips I think my ultimate advice for this post and really the only thing I want you to take away is to DO THE FIRST LOOK! Get all of your pictures taken before the ceremony. I was adamantly against the first look because I honestly thought my sweet/ sensitive man would tear up as I walked down the aisle. Nope. But I sure did. And during the entire ceremony. I barely have any photos of my wedding makeup before I ruined it- and none with Steve. It makes me really sad that I didn't love my makeup in the majority of the pictures.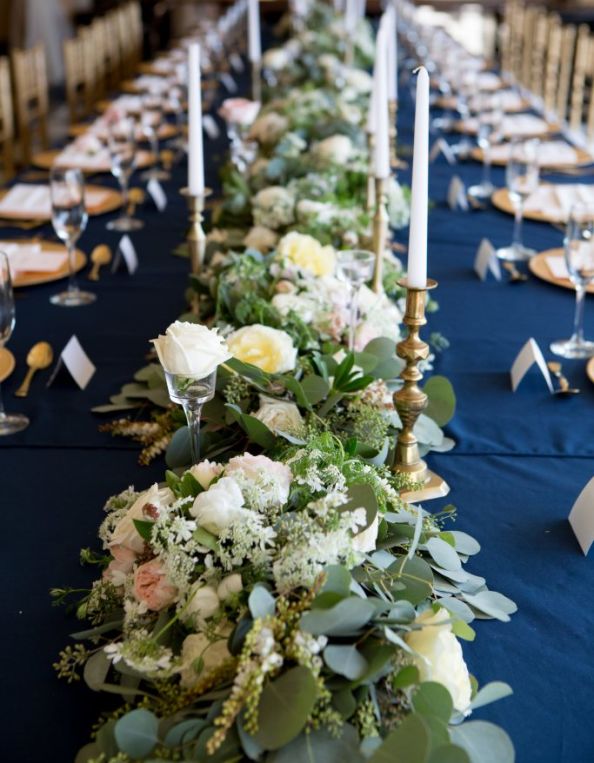 Skincare Routine
Start working on your routine ASAP. If you're reading this you've already taken the first step. Have a set routine 6 months before. DO NOT EXPERIMENT WITH ANYTHING 2 MONTHS OUT. Just please don't! You can get monthly facials though, I highly recommend them!
If you're considering botox- do it! But try it at least 5 months before first. If you want a touch up before your wedding do it 1 month before. You will look amazing in your pictures and your skin will be extra glowy and beautiful. Just make sure you take your time choosing a reputable medspa.
Filler? No problem, I would treat this the same as botox. Experiment as early on as possible! Do NOT get filler if there are less than 30 days til your wedding. You may still have residual swelling after the treatment or just not love the shape – this is why you need to give yourself time haha.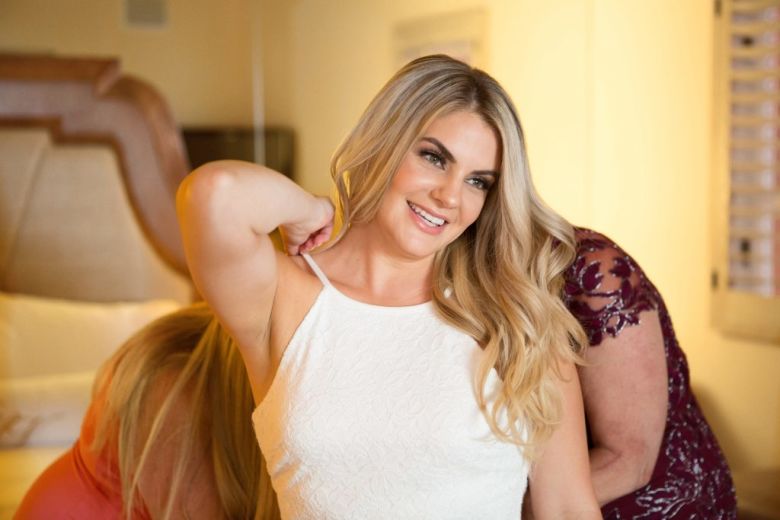 Hair
If you aren't happy with your hair color, style, length, don't wait to work on it. Length is easy to fix, you can get extensions, tape-in, clip-in, halos, hairpieces. If you don't like your color start fixing that as soon as possible as well. Get a touch up 1-2 weeks out from your wedding date. Here are my tips to have your best hair ever!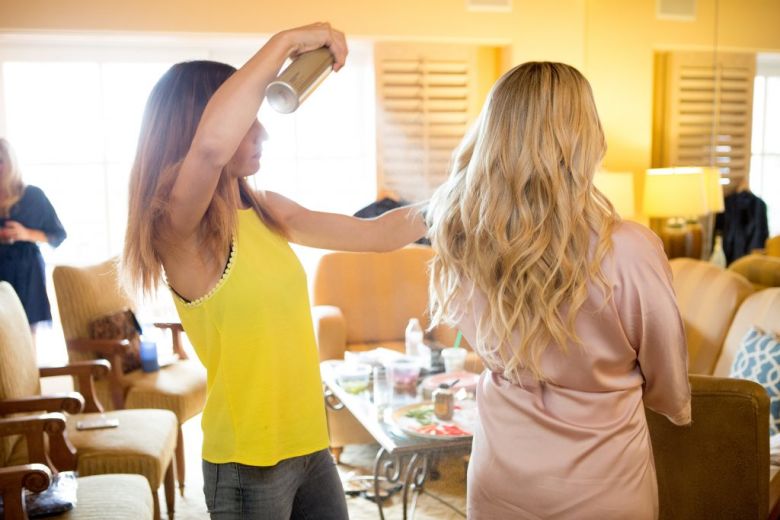 For my wedding hair, I did loose waves and added clip-in extensions and a halo for length. My hair fell flat before I even walked down the aisle. I'm not sure if it was the humidity or the hairspray but this is another reason to do a first look! We did all of our photos after the ceremony and my hair looks so weird in some of them.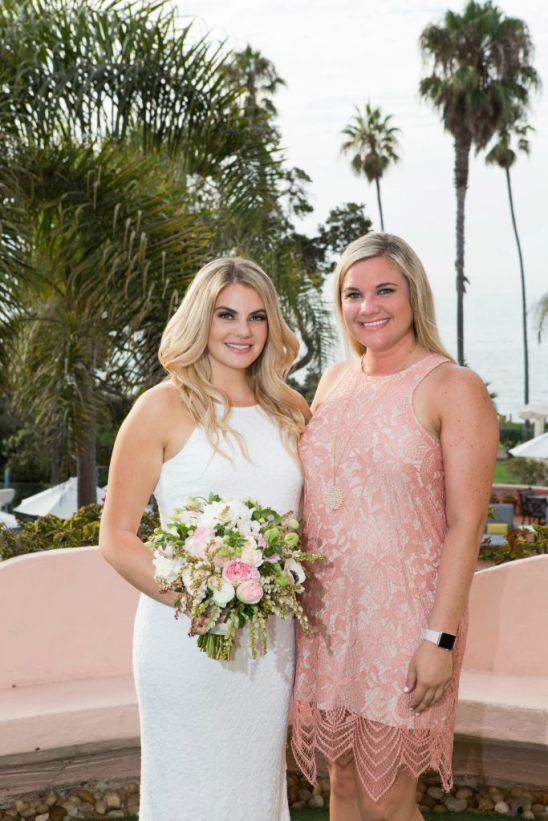 Teeth whitening
This is an important one. Teeth whitening can make a dramatic difference in your appearance and confidence. There are so many brands out there that promise to do it all but some can leave your teeth feeling really sensitive. Again, start as soon as possible. Once you reach the level of white that you like then can just work to maintain it. Steve liked the Crest white strips, but please comment below if you have tried a specific brand and loved the outcome.
Eye Whitening
I also highly recommend these whitening eye drops. They feel very hydrating and make it look like you have a filter on in person!
Nails
I had one bridezilla moment and if you follow me on instagram this shouldn't surprise you that it had to do with my nails. LOL, Before I started my blog I rarely got my nails done. I can't stand the process and it's not easy finding someone that is super detailed oriented. If you are getting gel, dip, acrylics- anything that requires shape or a specific color- start looking for someone 2 months before your wedding!
I wanted an easy light pink oval nail. I had to have press-on tips put on and the nail tech told me about this new "dip" technology. My first experience with dip was not good. My nails were SO THICK. They were lumpy and bumpy and made my short fingers look even shorter and fatter.
I spent the morning of my wedding getting those nails removed and redone at another salon. I didn't take any hand shots because I was still so unhappy. LOL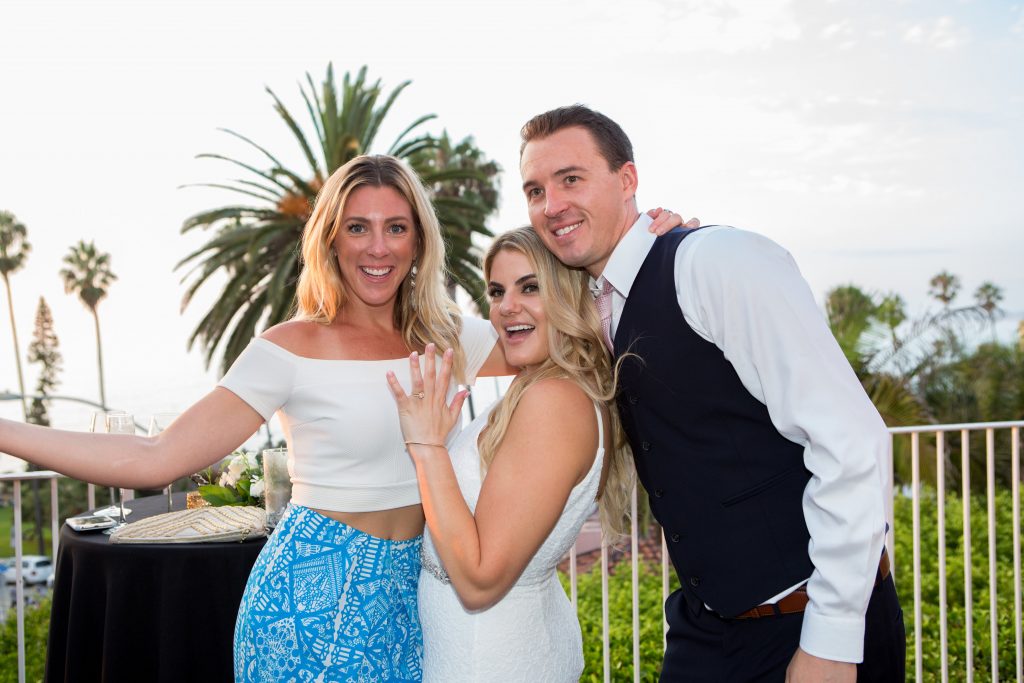 Spray Tan
I'm a self-proclaimed professional self-tanner. I didn't think I needed to pay $50+ for someone to tan me. I went to ITan 2 days before my wedding as I would for any event as if it weren't that big of a deal. LOL, I was maybe 2 shades darker and a little blotchy. Your wedding day is THE DAY to go DARK. Same as nails, experiment til you find someone you love. This is the day you want your tan to be perfect. Pay for that professional spray tan and if buy yourself a bottle of X- Tan weeks in advance in case there are any blotchy areas.
This wasn't my biggest concern I actually felt like my tan was ok- could have been a little darker but that's what body makeup is for. This one is my fave.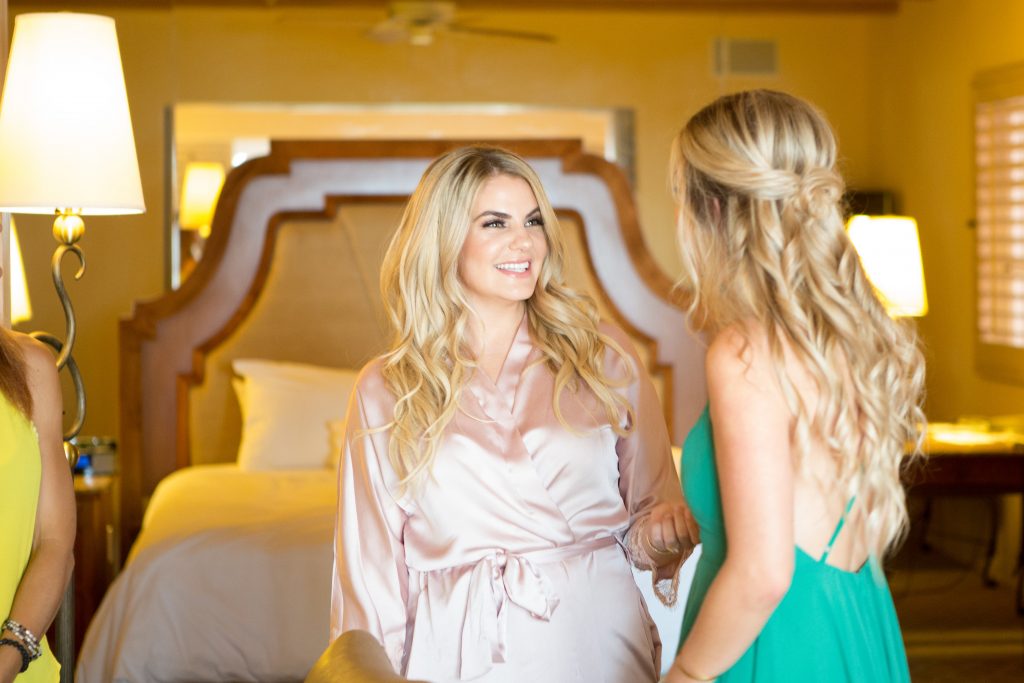 Wedding Makeup
You can have the best makeup artist in the world but they can't compete with your tears. I'm not even a cryer and I was so nervous and emotional that I basically cried all of my makeup off. Thank god my skin was clear!
Eyelashes- I suggest getting eyelash extensions- but just like your nails and spray tan- practice before your wedding! Some people can't handle them- they are too sensitive and have a reaction or just can't stand how they feel. If that's the case, use individual glue on lashes. DO NOT USE A STRIP! Especially if you are a cryer or you sweat a lot. I did both on my wedding day and one of my lash strips came off on one side! My girlfriend ran to the makeup store up the street and bought glue for me because my makeup artist had left at that point and I still had the rest of the night to get through.
I have discovered the best DIY long-wearing lashes if you like to do your own, or trust your makeup artist to apply them!
Also, if you are a cryer/ sweater/ or just ever touch your face I don't recommend airbrush makeup. Yes, it can make your skin look insanely beautiful BUT if you touch it you will ruin it and there is no way to fix it!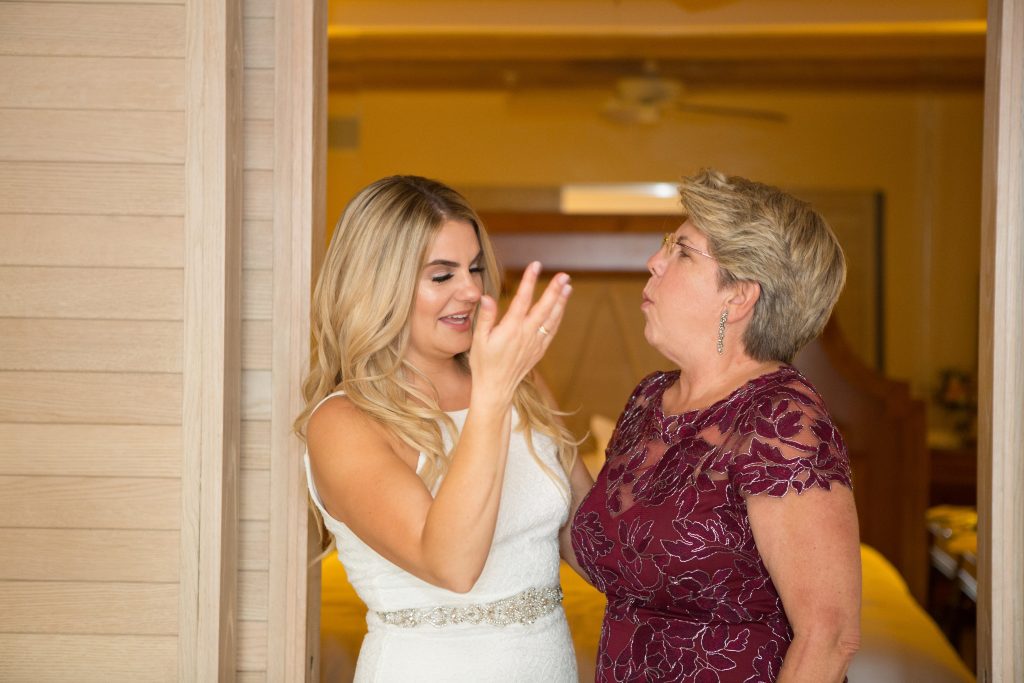 Photos
I wish I knew more about photography before my wedding. I wouldn't have taken so many pictures in this yellow room! Many of my photos are blown out because of the lighting. Ask the photographer to see the pictures as she's taking them and readjust if you don't love the color. Obviously, we can't switch rooms BUT we could have taken more photos on the brighter side of the room!
Also, take selfies on your phone! You know your favorite angles and I guarantee you will want these pictures someday!
Final Wedding Tips
Don't let people rush you. Yes, there is a timeline but the day goes by so fast that you will wish you spend those extra few minutes with your girlfriends, or just alone before the day gets insane.
Despite being unhappy with some of the beauty aspects of my wedding, I can still say it was the best day ever! We had all of our closest friends and family there and it was the perfect day. I look back and don't love the picture of me and that does make me sad, but I am so happy we decided to have a wedding and celebrate our commitment to each other.
Did you have any wedding beauty mishaps? Share below!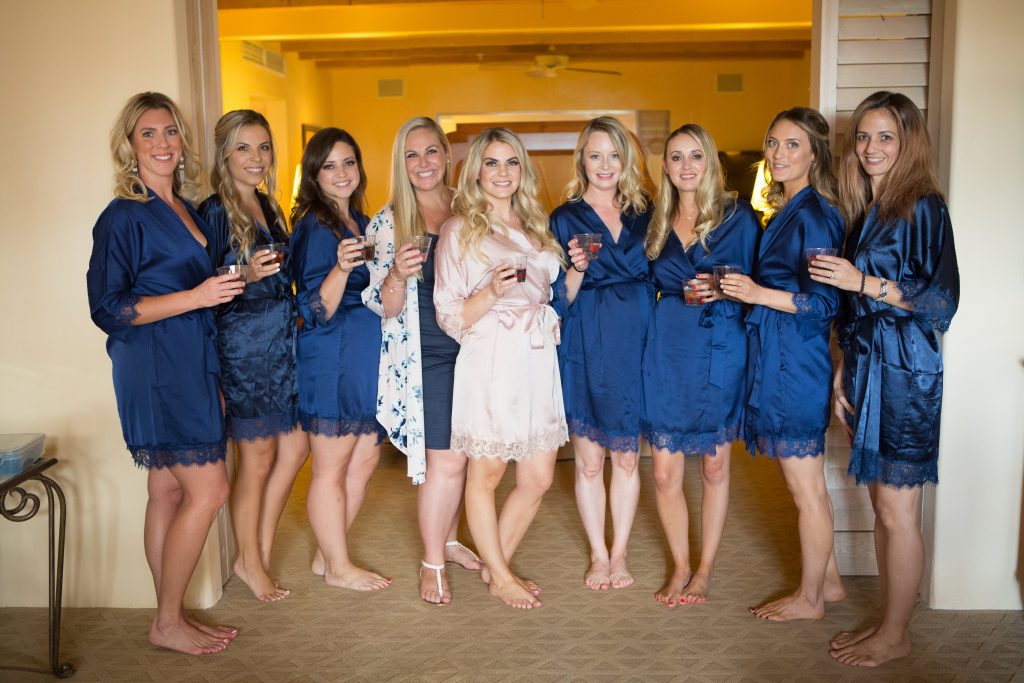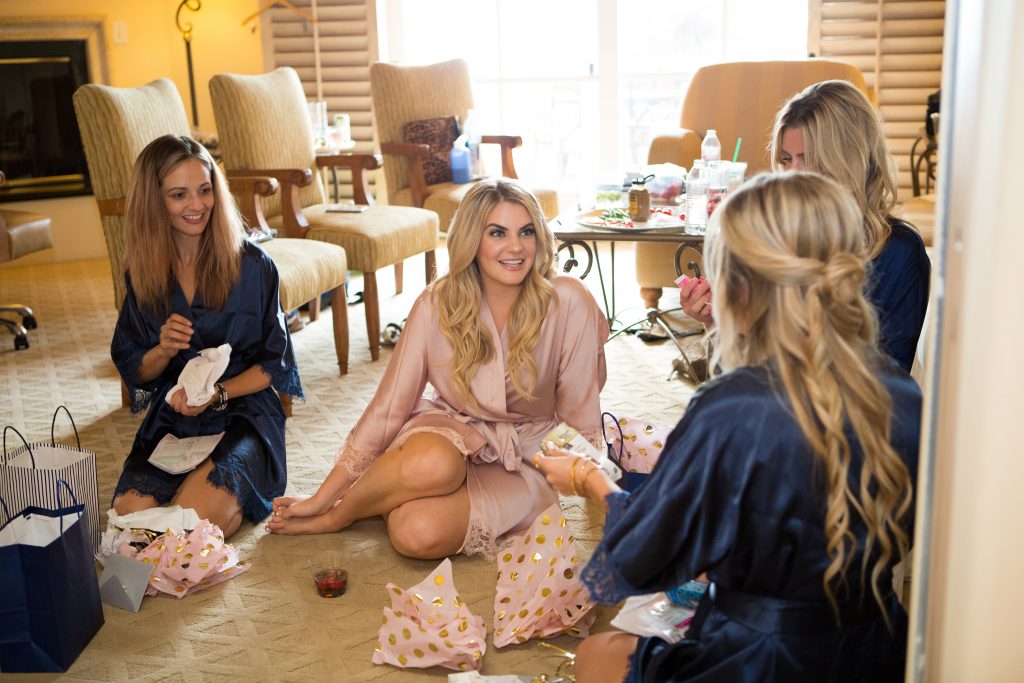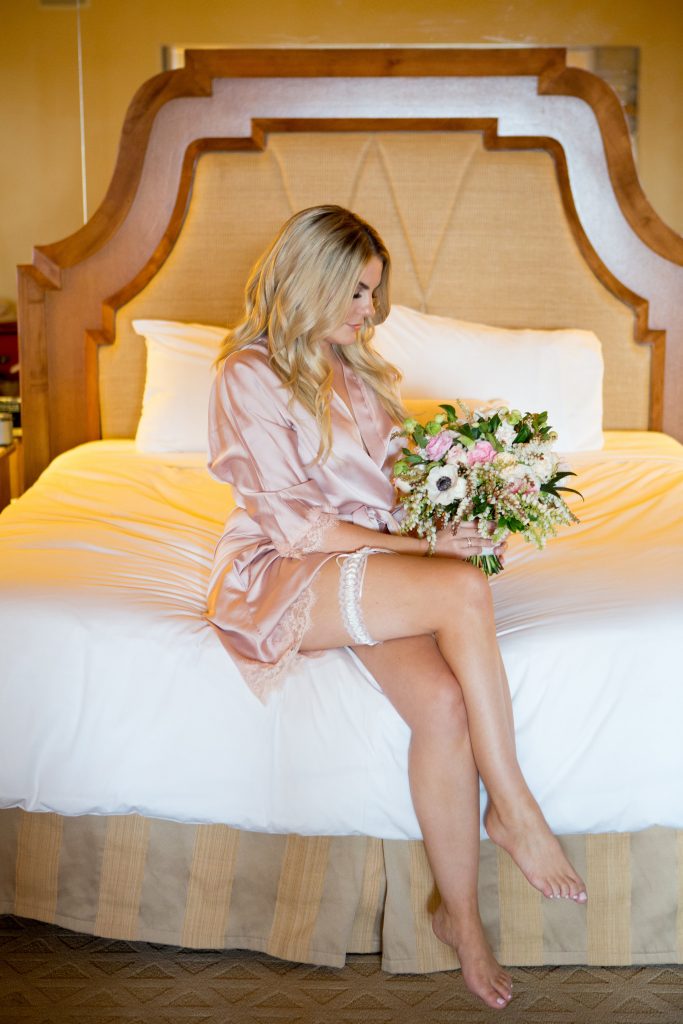 xx,