What Supplements Should You Really Take?
Supplements & vitamins are one of those things we all know we should take, but if you're like me, you probably get overwhelmed with all of the options. That's why I brought in the big guns- My friend & certified holistic nutritionist, Lauren Waskewicz! I met her when I was working at a day spa and she was a regular client. We instantly clicked because of our love for beauty. Lauren has the same approach to health that I do to skincare- keep it simple and effective. She is a certified holistic nutritionist and preaches living a wholesome lifestyle while allowing flexibility when needed. She focuses on eating whole foods but won't food shame me for liking what I like (ahem TBell Mexican Pizza's are life). She also gets that sometimes you need a little more than what natural products can provide and gets a sprinkle of botox occasionally. I had her take a look at the supplements that I'm taking and give me her honest feedback. She said I'm doing pretty well and had only a few additions (and none to take away!). In this post, we go through what I take, why I take it, and what I should also add to my routine.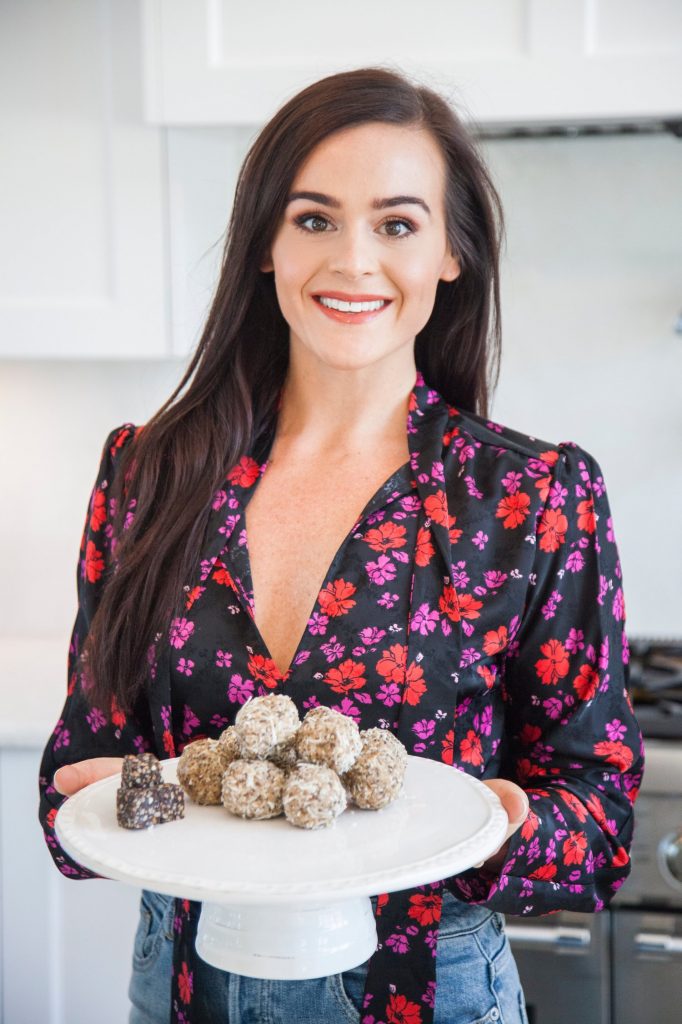 Before we get started, here are a few of Lauren's general tips with adding supplements into your routine:
Getting your bloodwork done is a great option. This allows you to see if you have any deficiencies and hormonal imbalances so you know exactly what nutrients your body needs. You may notice you have been losing hair, or not feeling like yourself. Bloodwork can help you find the root cause from the inside out. It will check for is everything from your Thyroid being off to cancer! These will play a big role in what supplements you should take. Lauren does her bloodwork at Nourish Medical Center in San Diego.
It isn't always possible to get all of your necessary nutrients from food. You'd have to eat so much to get your recommended daily allowance (RDA) that it just doesn't make sense. While nutrients are the most beneficial when they come from food, the majority of us aren't getting the necessary amount- that's where supplements come in.
Make sure there's no added sugars, preservatives, or foreign ingredients in your supplements- The supplement should have the main ingredient, and whatever is used in the capsule.
It's always recommended to consult with a doctor before taking any supplements. You can easily do this when you get your bloodwork done.
If you don't like taking pills, you can always get them in a powder form or blend them into your favorite smoothie!
Now that you have an idea of what to do before you start taking supplements, let's go through what I take.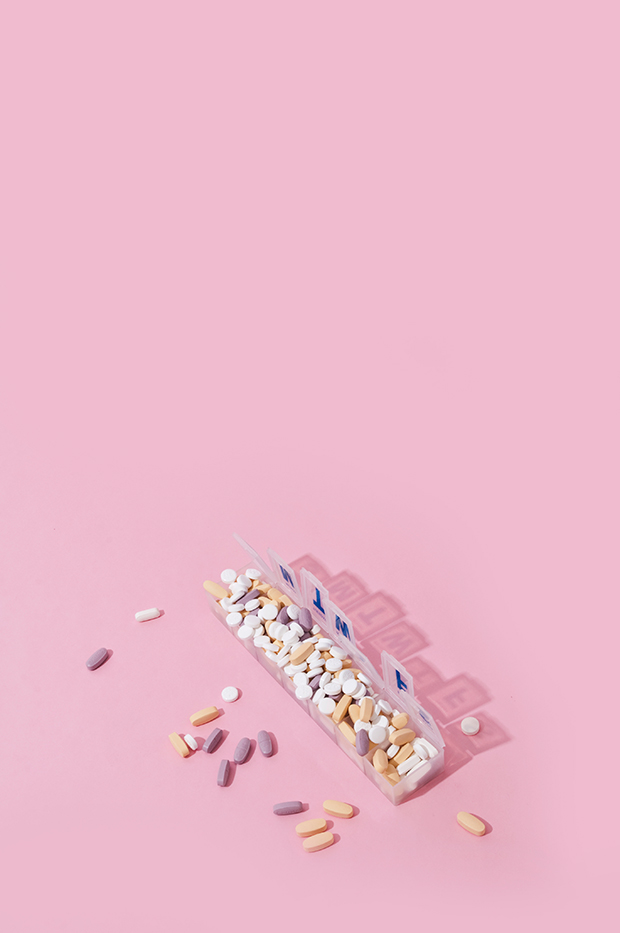 Supplements I'm Currently Taking: 
Zinc
Zinc helps prevent acne and regulate the activity of the oil glands, it also can decrease signs of aging in your skin. Zinc is also great for a healthy immune system.
Vitamin C
Taking vitamin C can enhance the effectiveness of sunscreens applied to your skin for protection from the sun's harmful UV rays. It does this by decreasing cell damage and helping the healing process. Vitamin C can also help fend off the signs of aging because of its vital role in the body's natural collagen synthesis. It helps to heal damaged skin and reduces the appearance of wrinkles. Adequate Vitamin C intake can also help repair and prevent dry skin.
Omega 3
Omega 3 helps regulate oil production, prevents acne, soothes inflammation, boosts hydration and delays the skins aging process. Fish oil is great for boosting your overall mood too!
Vitamin D
Vitamin D is an antioxidant that helps with the repair and growth of skin cells and skin metabolism. It can also help increase the skin's immune system and destroy free radicals that cause premature aging. It has also been known to help with psoriasis.
Unless you're going out in the sun without sunscreen, which obviously I don't advise, it's hard for Vitamin D to absorb into the skin. This is why taking a Vitamin D supplement is so important.
Vitamin E
Vitamin E is also an antioxidant. Normally, your body produces Vitamin E through sebum, an oily substance emitted through your skin's pores. If you have particularly dry skin, Vitamin E can help counteract a lack of sebum. Vitamin E also helps in the treatment of skin inflammation.
Evening Primrose
Evening Primrose is the ultimate women's supplement. It helps adult acne, PMS, PCOS, can help with fat loss, and with hair loss! It also increases skin elasticity. It has Gamma-Linoleic Acid (GLA), which helps reduce wrinkles and keep your skin moisturized.
Collagen
Collagen is a naturally occurring protein in the body that helps with connective tissue (hair, skin, nails, & bones).
It plays a role in strengthening skin and helps with elasticity and hydration. As you age, your body produces less collagen, leading to dry skin and the formation of wrinkles, however, several studies have shown that collagen peptides can help. It also helps with joint pain, bone density, and boosting your metabolism. For optimal absorption of collagen make sure you are taking Vitamin C.
Many doctors are on the fence about collagen. There aren't "enough studies" to prove it works but many people have seen a difference in gut health and beauty benefits. Lauren and I have both experienced benefits internally and in our skin and hair. We are believers!
*Collagen as a skincare ingredient is another story- the molecule is too large to absorb properly to make any difference.
Heliocare
I take Heliocare because it helps protect me from the negative effects of the sun. It has antioxidants that help protect against the aging effects of free radicals. I've noticed it helps with keeping my melasma at bay.
Vitamin B
Vitamin B is known for its effect on cellular energy. It has so many great benefits and can help with your energy, mood, PMS, reducing inflammation, increasing metabolism, helping your immune system, and it makes your digestive tract stronger.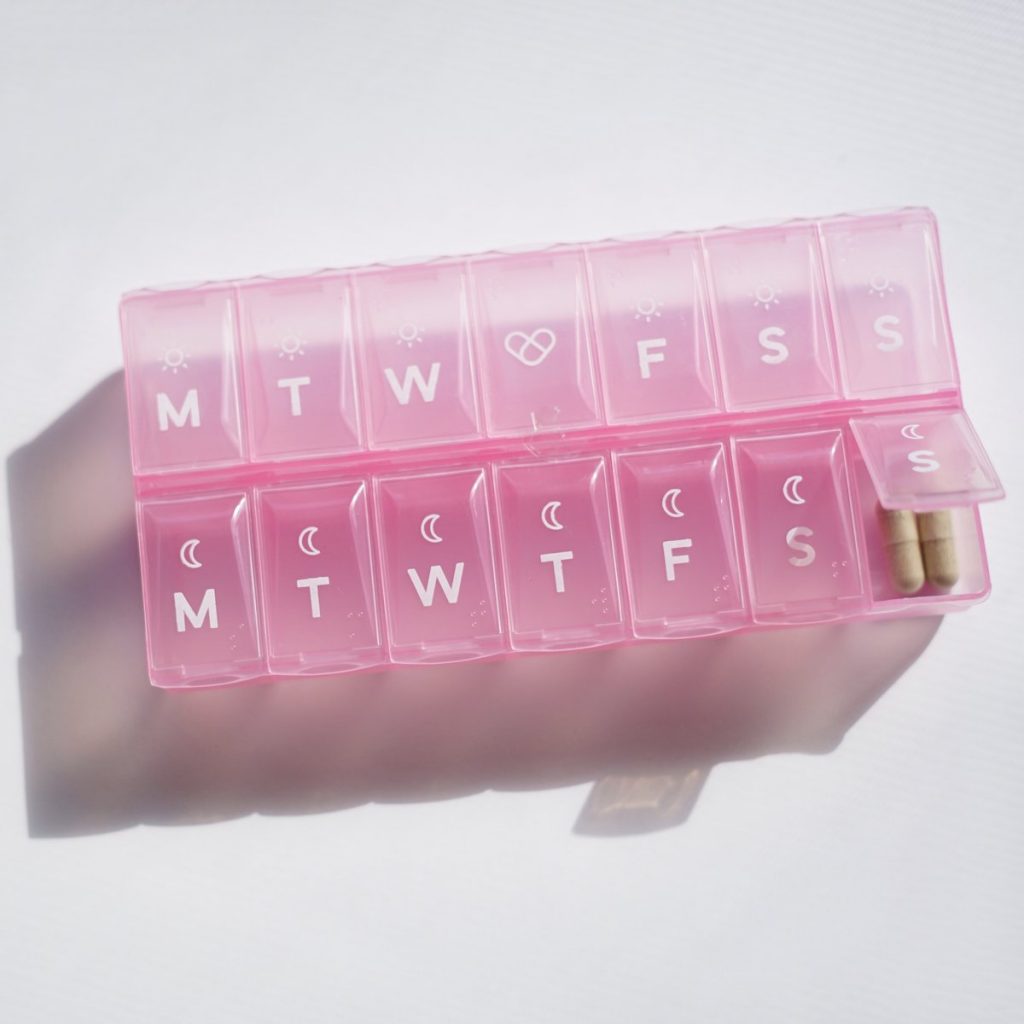 Here are a few additions Lauren suggested for my routine:
Probiotics
Pre & Probiotics are so important when it comes to gut health. Both help support our microbiome, the bacteria that live within our bodies. This helps our bodies function correctly to obtain optimal health. Our gut is our powerhouse, and when we have a strong, healthy gut, we have proper digestion, healthy skin, less bloating, etc. Foods like sauerkraut, kimchi, kefir, or yogurt contain healthy amounts of probiotics. You can also take a pre & probiotic supplement if preferred. Lauren introduced me to Just Thrive and I've been very happy with their products! If you want to try them I have a 15% off code if you use the code laurenerro.
Turmeric
Turmeric is a potent anti-inflammatory and antioxidant that has been known to reduce redness from blemishes and calm eczema and rosacea ridden skin.
Magnesium
Magnesium helps with sleep and pooping (LOL- Lauren takes two capsules every night and poops regularly every day! Who's jealous…?) Magnesium relaxes you by calming down the muscles in your digestive tract. It can also regulate your blood pressure.
Folate
Folate helps stimulate hair and nail growth. It is a naturally occurring form of Vitamin B found in leafy greens and fermented foods. It is different from folic acid, which is a processed ingredient.
Prenatal Supplements
These are a great combo of many of the supplements listed above. They generally have folate, vitamin b, magnesium, zinc, coenzyme q10, b6, vitamin c! Lauren likes Seeking Health's Optimal Pre Natal.
Lauren suggests buying your supplements from Sprouts, Whole Foods, Jimbo's, Lazy Acres and health food stores or an online supplement store called Fullscript (must purchase through your healthcare provider or nutritionist). I like how most of those stores have people that work there who are very knowledgeable with supplementation and can help you pick what's right for you.
I buy most of my supplements at Trader Joes and Amazon and haven't had any issues BUT when buying from Amazon be sure to make sure that the seller is reputable. Also, read reviews and sort them by the newest date to make sure they are still up to their customers' standards.
Alright, that's it! If you want to learn more about what Lauren does go and check out her website- Be You Be Wholesome Or you can follow her on Instagram @beyoubewholesome. She has three AMAZING cookbooks (and ebooks) that are filled with healthy and wholesome recipes. Lauren specializes in nutrition counseling and can work with you one-on-one to reach your health goals. 
Do you take any of these supplements? Any I didn't mention? Let me know in the comments!
xx,