Peter Lamas- My New Favorite Natural Beauty Brand
It's not often that a brand makes amazing skincare AND haircare products, especially all natural, but Peter Lamas did just that! In fact, he did so well that a very well known beauty retailer wants to sell his products exclusively AND all of the buyers that were given a sample of his eye serum prefer to use it over the thousands of other products they carry! Peter Lamas doesn't mess around and that's why I am so honored to have had the opportunity to interview him and test a handful of his products.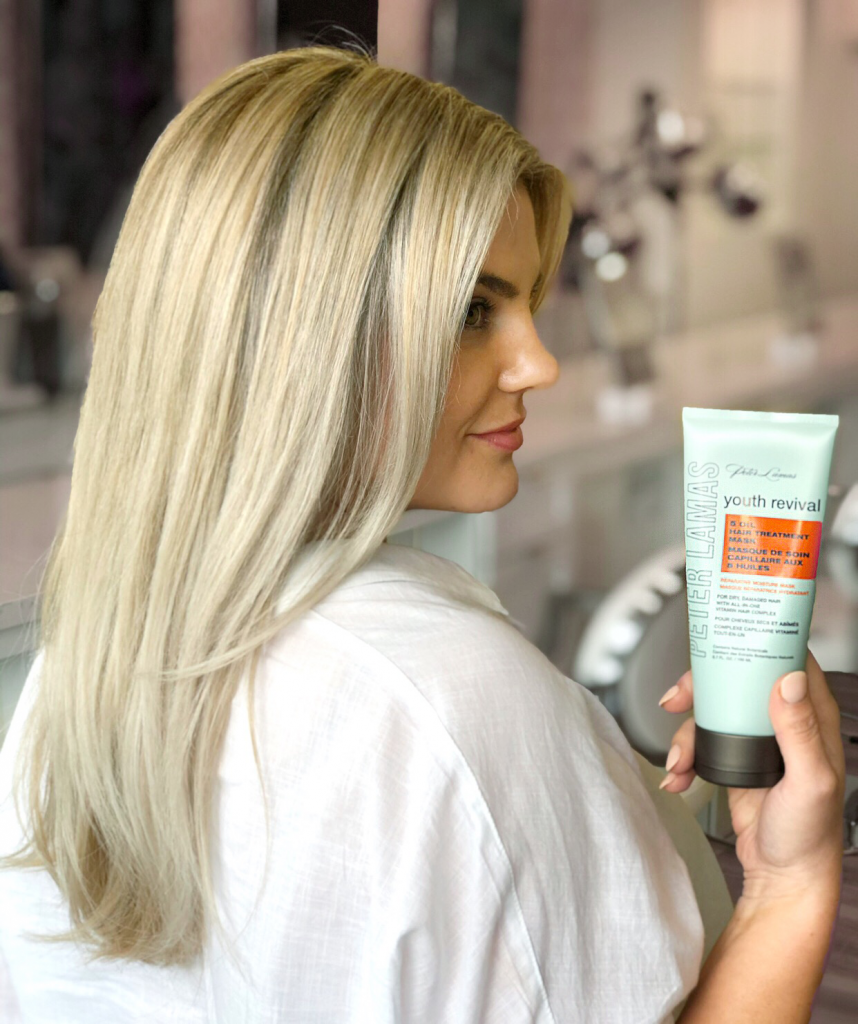 Who Is Peter Lamas?
Peter Lamas is a well-known celebrity hairstylist and beauty guru. He was the mastermind behind Jackie O's hair for 16 years! A few of the other celebrities he's worked with include Audrey Hepburn, Diana Ross, Elizabeth Taylor, Grace Kelly, Kate Winslet, Barbara Walters, Diane Sawyer, Sharon Stone, and Cindy Crawford. OMG, right?!
You don't get to be a celebrity hairstylist without having top tier training. He worked directly with Paul Mitchell at the Vidal Sassoon Salon. After years of Vidal Sassoon he was scouted for a position at The Kenneth Salon Townhouse. During his time there he amassed his amazing celebrity roster and was often used for both hair and makeup editorial shoots with Vogue, Glamour, Harper's Bazaar and many many more.
Eventually, Peter opened his own salons and was well known for being on the forefront of beauty trends- he was known for his stylish cuts that were EASY TO MAINTAIN. I love how despite his high-end experience he maintained his practicality. As I was speaking with him I found him to be very down to earth and extremely humble- You would never know he was one of the biggest beauty gurus in America.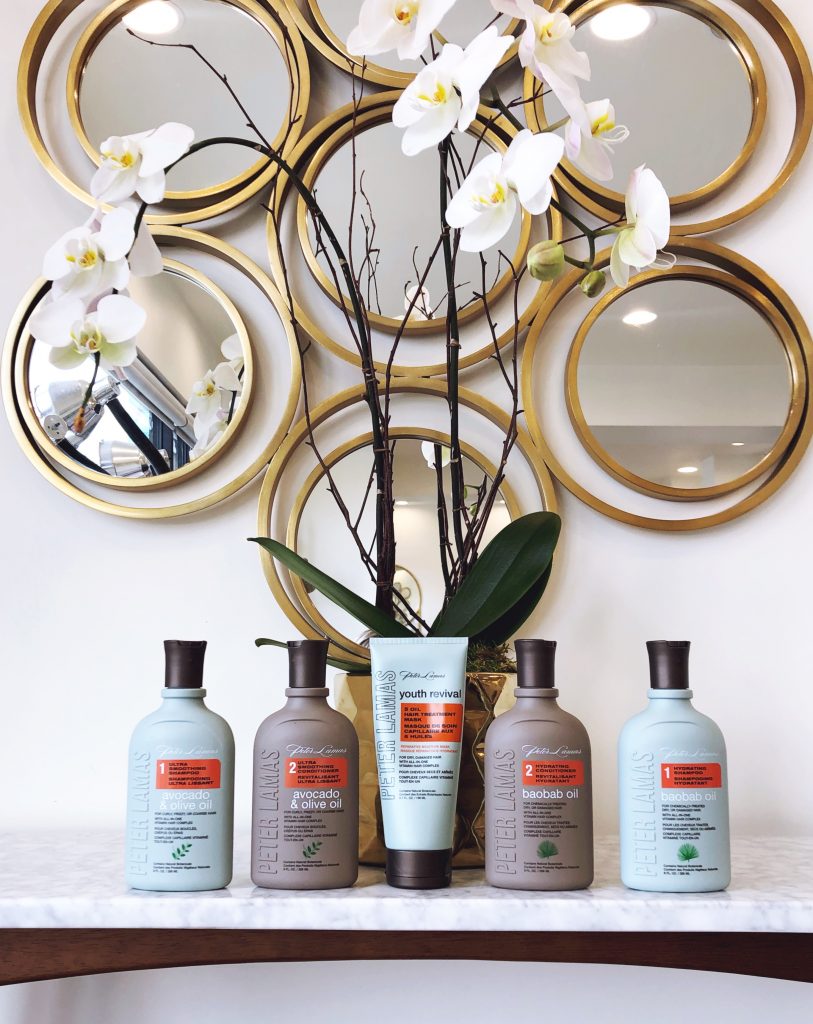 How His Products Are Unique
Being in the industry for so long, he's seen it all. He realized that many brands are deemed luxury but in fact, are made of harsh and irritating ingredients that can be extremely harmful. He opted for a different route. He decided to create the Peter Lamas brand with his own natural beauty products that are proven to work. He is 100% hands-on for the entire research and development process and has succeeded in creating his dream line that is free of harmful chemicals and specially formulated with herbs, vitamins, and botanicals. The entire Peter Lamas product line is vegan, paraben-free, phthalate-free, SLS-free, and sulfate-free.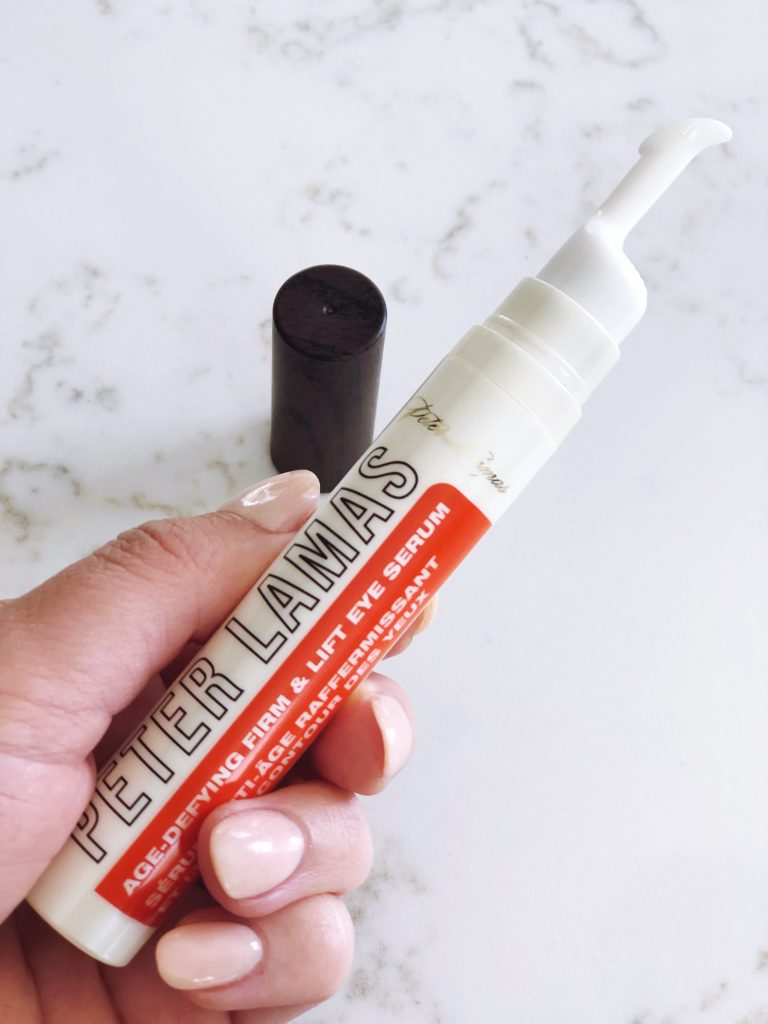 Let's Talk About The Skincare I Tried First
I tested his Firm & Lift Eye Serum and WOW I'm impressed. I never really believed that eye products work but this one does! I love the consistency- it's a lightweight serum that adds enough moisture to keep that delicate area happy. It works perfectly under makeup and isn't a thick heavy cream that could potentially cause milia (those pesky whitehead looking bumps that often form around the eyes). The age-defying Firm & Lift Eye Serum combines 3 powerful peptides, apple stem cells, and a mineral complex to nourish skin and fight the effects of aging. The antioxidant-rich formula firms and lifts sagging tissue around the eyes, minimizing lines, wrinkles, and eyelid crepiness. It contains emblica extract, a potent brightener that naturally lightens the under eye shadows and encourages skin's collagen production. The cooling serum gel soothes skin and visibly reduces under-eye puffiness. It also contains green tea extract, licorice, and lavender oil to repair and protect the skin.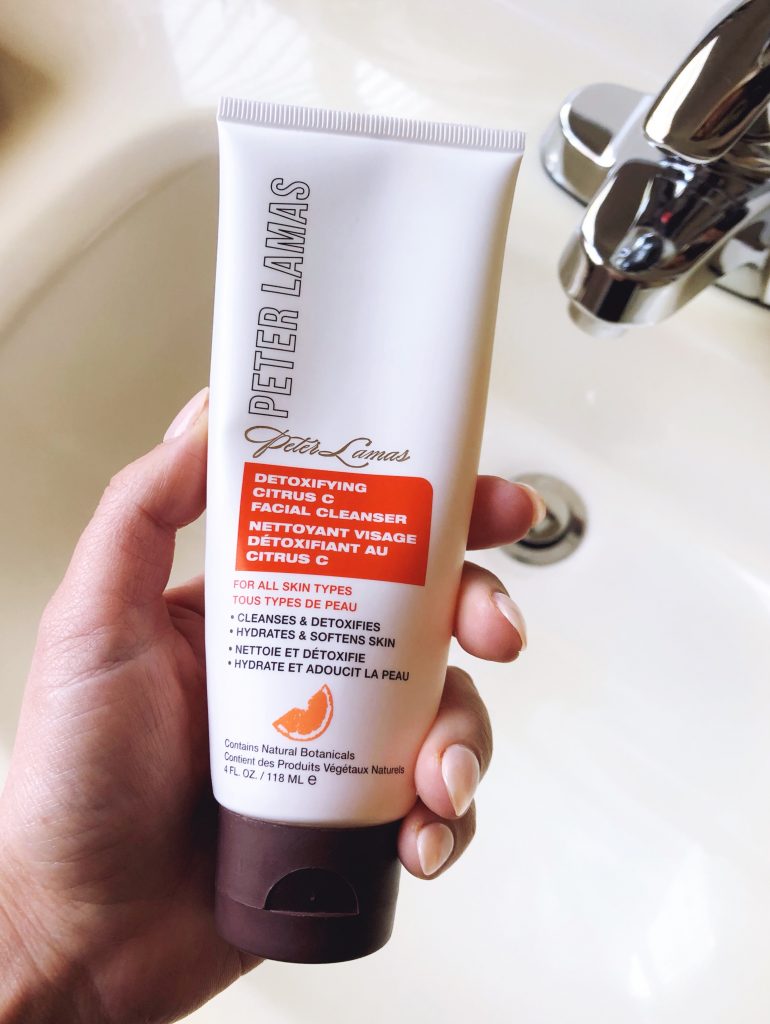 I also tested his Detoxifying Citrus C Facial Cleanser. I'm a big fan of cleansers that lather well and this one definitely does. I love the fresh orange scent and how my skin doesn't feel tight after use. It has soothing chamomile, strengthening and smoothing wheat protein, and detoxifying and energizing vitamin C and beta carotene.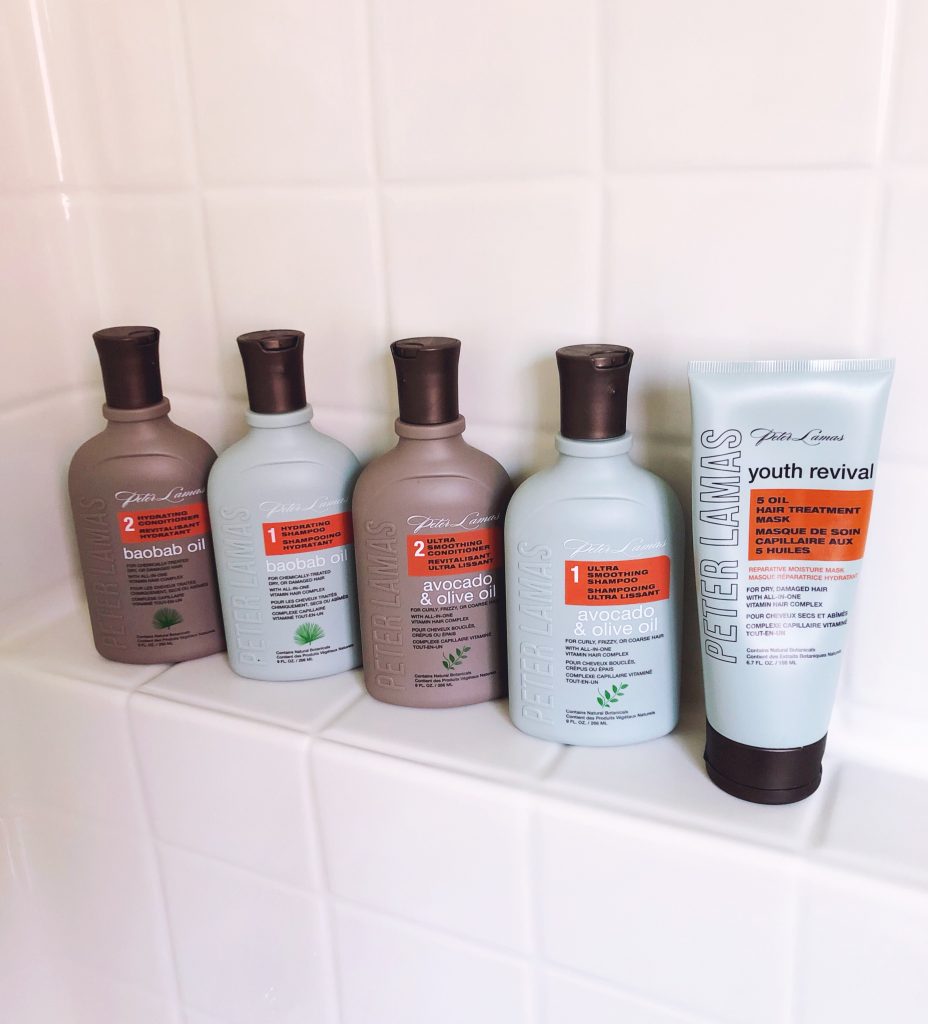 Now Onto The Hair Products…
My poor hair. I had a major hair fiasco a few months ago when I cheated on my stylist for a free set of hair extensions.. Let's just say it ended up with me having to color my hair 4 times in 2 weeks. YIKES. It's shocking that  I have any hair left. When I spoke to Peter, he prescribed me with his most nourishing and replenishing hair products.
Whenever I test new products I have a set protocol. I keep everything the same except that 1 new product. That way I can tell if there is any difference.
It is safe to say that his Youth Revival 5 Oil Hair Treatment Mask saved my hair!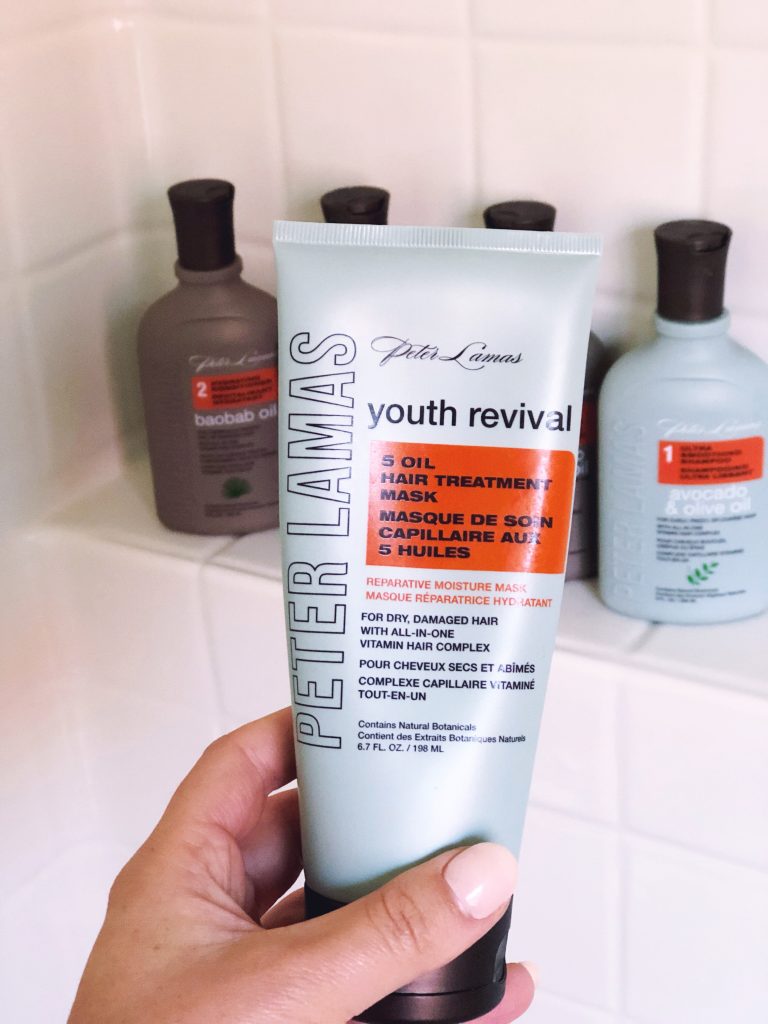 This mask is unlike any other natural mask I've tried. IT ACTUALLY WORKS! I love when masks make your hair silky smooth. I brush my hair in the shower and I can usually tell instantly if I like a new product or not. This mask is EXCEPTIONAL. My hair instantly felt better, shinier, hydrated, and stronger.
So what is in this magic mask?? It has 5 oils:
Abyssinian Oil – Smoothes hair to improve its manageability, reduce breakage and boost shine
Baobab Oil – Naturally high in omega fatty acids- infuses each strand with nourishing moisture to help boost elasticity, smooth hair cuticles, soften locks and provide weightless moisture
Mongongo Oil – Packed with eleostearic acid – creates a protective barrier to help shield hair from UV rays and keep hair healthy looking.
Broccoli Seed Oil – Provides a powerful dose of antioxidants to protect, restore and revitalize hair's youthful look.
Kukui Nut Oil – Penetrates the hair shaft to nourish and help increase its elasticity to prevent breakage and split ends.
This mask works. It's as simple as that. Oh and it smells amazing!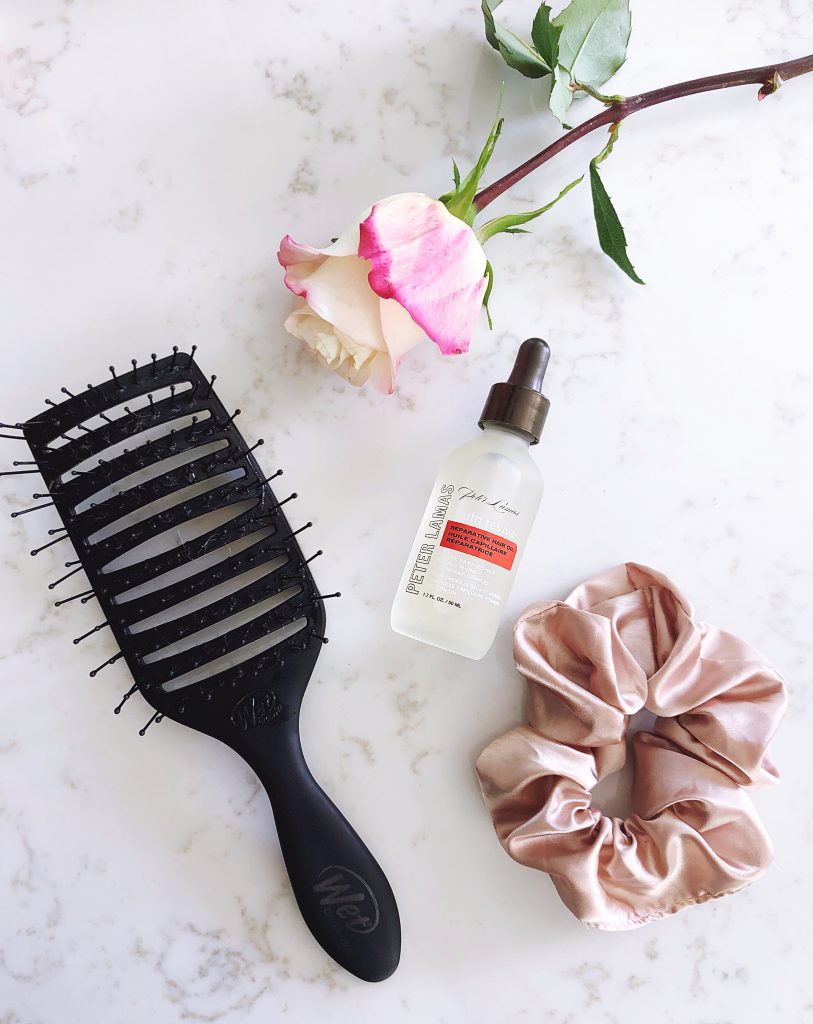 I also tried his Youth Revival Reparative Hair Oil. I tried this on damp, dry, and 2nd/3rd day hair. I love how it helped with the smoothness on the ends and made my hair look shiny and healthy! This oil uses the same 5 oils that are in the mask.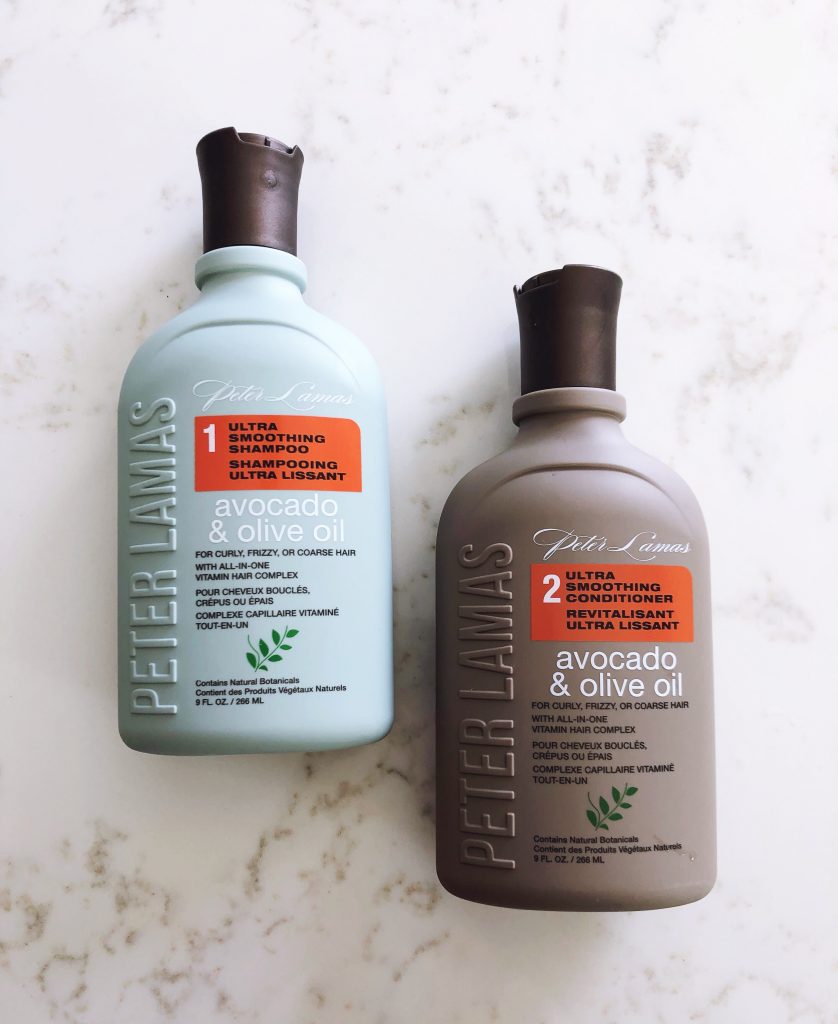 Next, I tested his Avocado & Olive Oil Ultra Smoothing Shampoo and Conditioner and again, I was impressed! This made my hair feel AMAZING. The Avocado & Olive Ultra Smoothing Shampoo uses a blend of moisturizing ingredients to tame curly, frizzy, hard-to-manage hair. Olive oil coats each strand to lock-in moisture and create brilliant shine while avocado oil and extracts treat, condition and soothe locks, giving you soft, silky hair. A combination of sandalwood extract, barley extract and panthenol (Vitamin B5) work to repair and strengthen damaged locks while amino acids and natural proteins fortify hair to prevent future damage.
Last I tried the Baobab Oil Hydrating Shampoo and Conditioner. This would be perfect for those days you're feeling extra frizzy. I have thick and semi-coarse hair that gets frizzy at the ends. This combo has vitamin E, B5, and natural proteins to help rebuild damaged hair and mend split ends. It is also very hydrating and contains baobab oil, avocado oil, and safflower oil. Baobab oil helps improve hair's moisture retention and elasticity while beta carotene, sodium ascorbyl phosphate (Vitamin C) and rose hips help prevent future damage for healthier, more beautiful hair.
I will definitely keep using these products in my beauty routine. I'm so impressed with the ingredients, and I genuinely love how well they worked.
Have you ever tried any Peter Lamas products? Please share below!

Xx,