Jan Marini's Newest Launch- Multi-Acid Resurfacing Pads
Jan Marini is at it again! She's created her own version of at-home Peel Pads rightfully named Marini Multi-Acid Resurfacing Pads and wow they are GOOD. In case you're new here you should know that I'm probably Jan's #1 fan. She makes the best skincare products and really understands ingredients and why they're so beneficial for each skin type. She's been in the skincare industry forever and was one of the pioneers of using acids in skincare, in fact, Jan had the first glycolic acid product in the professional market! She also is one of the few brands out there that has multiple peer-reviewed published studies on her products (in fact, she's had 5 studies published in the Journal of Drugs in Dermatology)! So clearly I have good reason to be obsessed with her, and you should be too!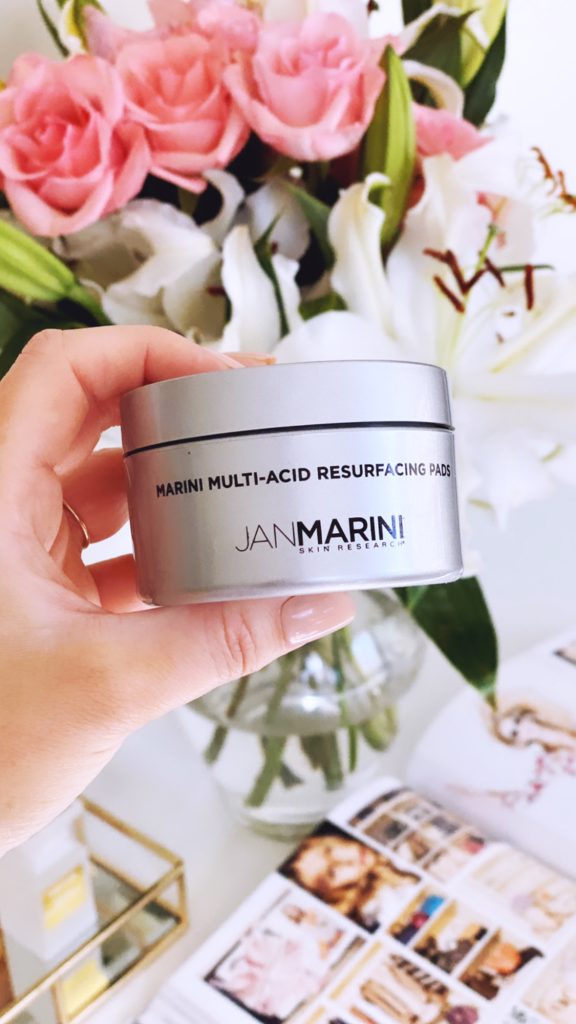 What is a Peel Pad?

Peel pads are at home mini peels and they are designed to exfoliate your skin and give it a brighter appearance. They are face pads that are soaked in acids to provide you with a chemical exfoliation. 
The product has four different acids with each one providing multiple benefits.  This is why the pads provide serious improvement for a multitude of skin concerns.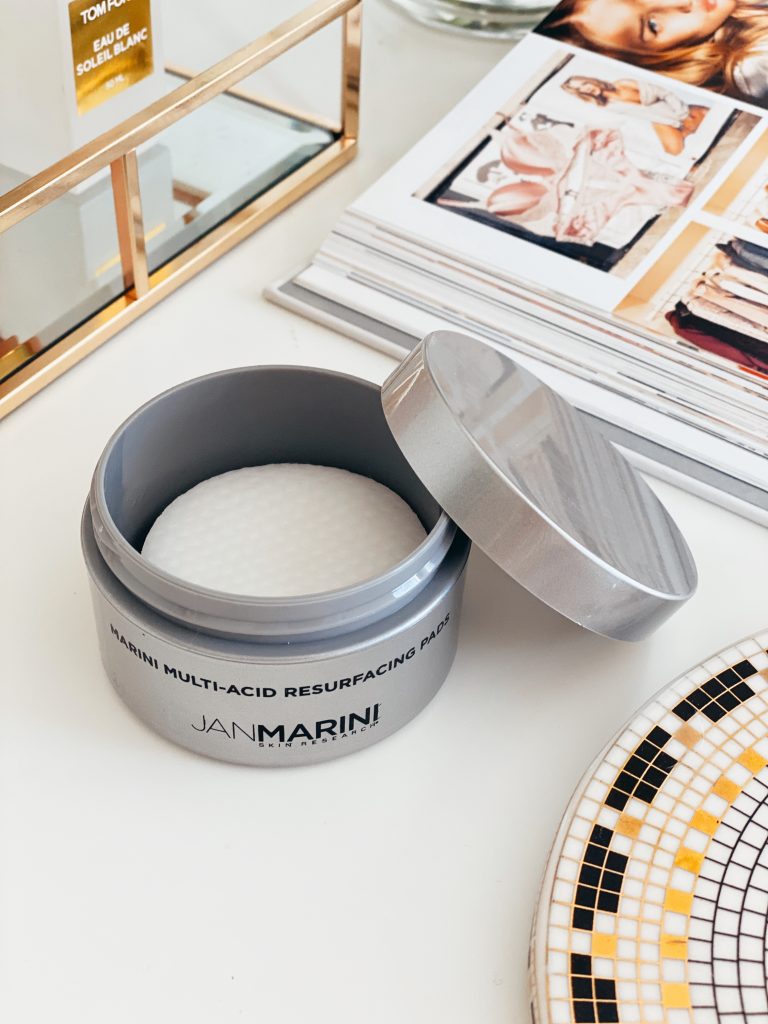 Why are Marini Multi-Acid Resurfacing Pads unique? 
Jan is the queen of exfoliation. As I mentioned earlier, she was THE FIRST person to have products with glycolic acid on the market! She strives for her products to provide the "Glass Skin" effect, which basically makes the skin look like porcelain- very smooth and clear. Jan wanted to give us another option for at-home flawless skin and the pads provide skin resurfacing and, improve the appearance of common skin concerns such as mild to moderate acne,  redness associated with rosacea, fine lines, and pore size. And they are safe for all skin types, in fact, they can help calm inflammation!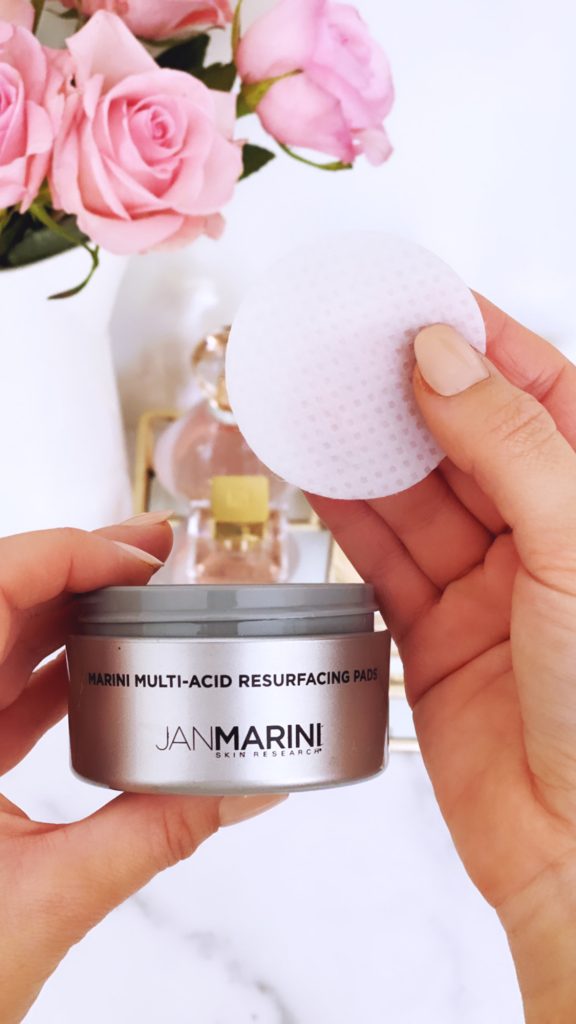 Glycolic Acid
Glycolic Acid is the star of the show because it's the smallest molecule of the 4 main acids and is able to get deeper into the follicle to dissolve and dislodge the glue-like substance, or, cellular cement, that is at the root of acne.  it also has been shown to dramatically lessen the appearance of fine lines and wrinkles and even acne scarring.  Users love how it significantly reduces pore size. Glycolic acid has been studied more than any other skincare ingredient in the world besides retinoids!
Jan chose Glycolic because its good for all skin types, and the more you use it the better. It encourages collagen production and is categorized chemically as a moisturizer.
Lactic Acid
Lactic acid has so many benefits for the skin. It exfoliates the top layers for a brighter complexion and improved texture. Because of its moisturizing benefits, it can make the skin look plumper and more "volumized". 

Mandelic Acid
Mandelic Acid accelerates cell turnover so it helps with anti-aging and exfoliation, It helps lighten dark spots and may even help to reduce the appearance of Melasma! It is great for helping with acne because it regulates sebum production which may decrease the occurrence of breakouts. 

Salicylic Acid
Salicylic Acid is one of the most popular ingredients for treating acne. It's great for exfoliating and has the ability to penetrate into the pores and help to break down follicular retention.  In the follicle, it can target "micro comedones" which are clumps of dead cells that are trying to become breakouts. Salicylic encourages exfoliation of the skin and helps to unclog pores. Lastly, it's also an anti-inflammatory, which can help calm your irritated skin.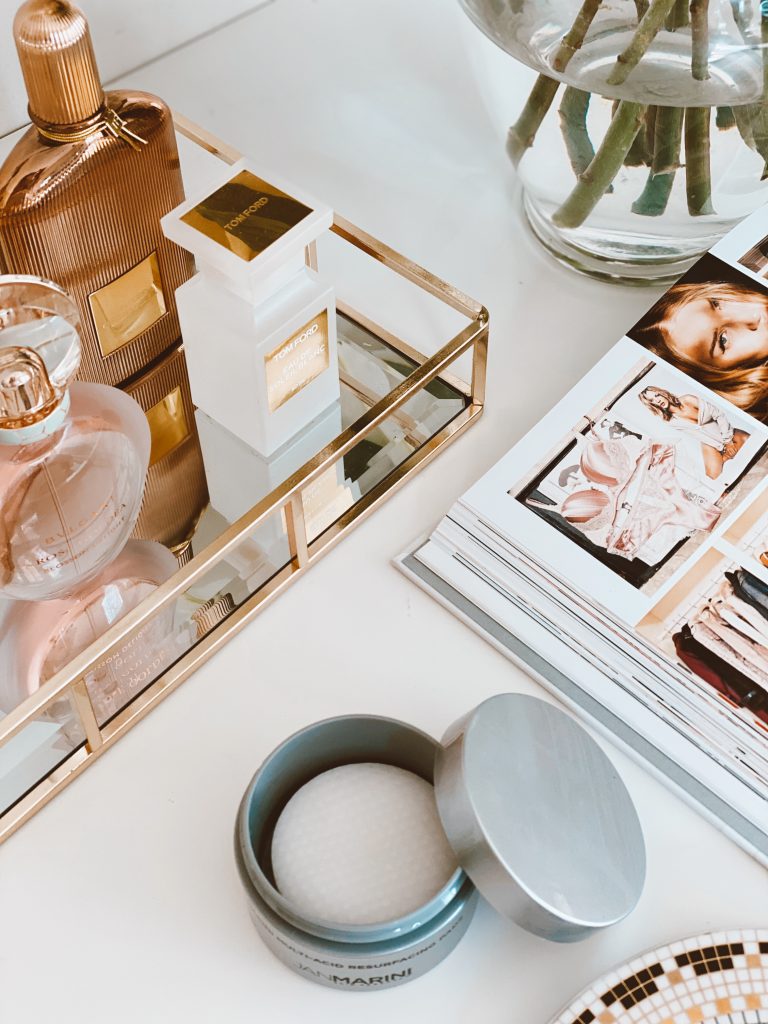 How Do You Use the Marini Multi-Acid Resurfacing Pads?
Cleanse your skin.
Apply the peel pad and wipe gently over your entire face, avoiding your eye area.
Wait 10-15 minutes.
Gently remove with lukewarm water and a cloth.
Follow with your skincare routine- but if you generally use acids at night you may opt-out of them after using a pad, at least at first to see how your skin reacts.
*Jan's tip: Wait at least 2 days between each use. Once your skin is acclimated you can increase the frequency.
How to incorporate Peel Pads into your routine:
Whether you're new to using acids in skincare, or a total expert, you should always tread with caution when incorporating something new into your routine because you don't want to irritate your skin. Jan likes to push the skin to its limit but NEVER go overboard with exfoliating. She believes you can use acids daily but you need to be cautious.
If you are currently using her Skincare Management System, specifically Bioclear, Skin Zyme, and Clean Zyme, use the pads on alternating nights. 
Have you tried at-home peel pads? What are your thoughts?
xx,