My Jan Marini Skin Consultation!
I had a skin consultation with JAN MARINI!!! She is basically the queen of skincare and her line is one of the best in the industry. Her knowledge of ingredients, what they do, and why she uses them is so fascinating. I thought I knew a lot about skincare but I had to research many of the ingredients she uses in her products because they are so proprietary to her brand.
Who is Jan Marini?
Before I get into her amazing products, I want to share a little about Jan. She is originally from San Diego! She has been in the skincare industry for over 40 years- she worked more on the ingredients side and actually was an early glycolic acid pioneer. Since glycolic acid wasn't available in any commercial skin care products she started her first skincare line, M.D. Formulations/M.D. Forte. In 1994 she sold to Allergan and started her current line Jan Marini Skin Research (JSMR).
When chatting with Jan I really liked how open she was about her skincare journey. She was a 2 time failed Accutane user. She was actually one of the last test groups at Stanford University before Accutane went into the market! She taught me that Accutane basically puts your skin into remission, it isn't an actual cure so it's very common for women to go on it multiple times. Her goal with her line was to do it all and do it well. So she created a line that she wanted to use and was able to cure her acne forever- she NEVER breaks out anymore.
What is so unique about Jan Marini Skin Research?
With all of the brands in the market, it is easy to get confused and buy into the hype of cute branding. What really sets Jan's line apart is their white papers, medical data, and peer-reviewed published studies.  Her skincare technologies truly produce significant, measurable results and have physician endorsement. JMSR is so unique because they have had 5 studies published in peer-reviewed medical journals- more than any other skincare company in the world!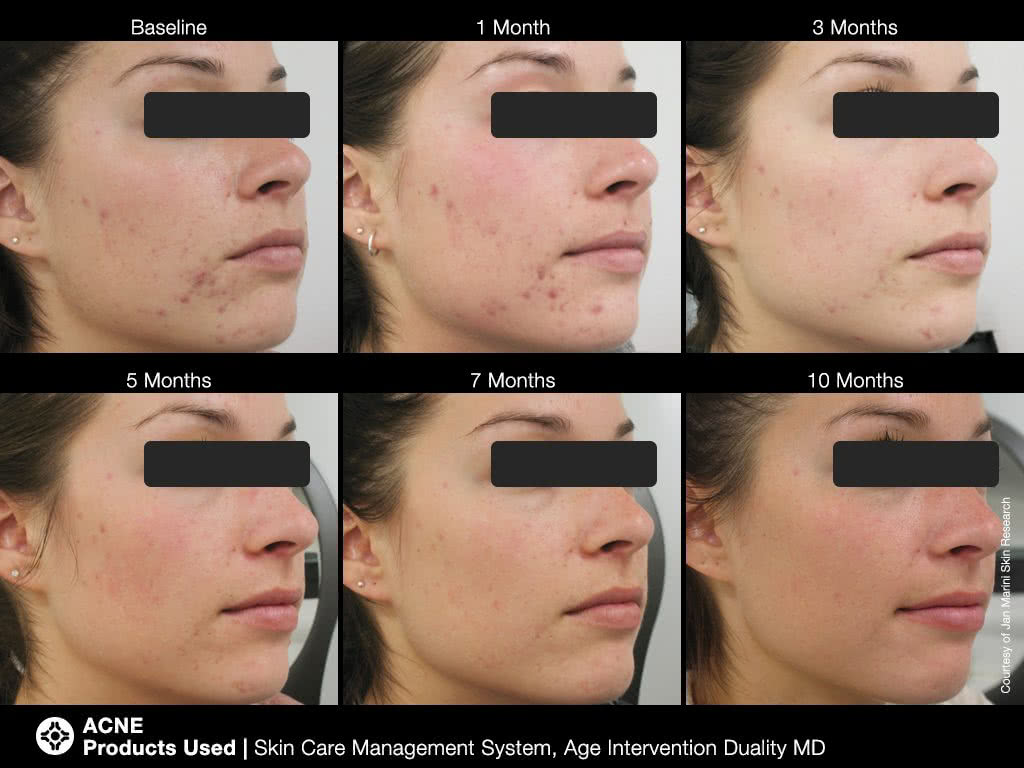 First, she asked me about my skin.
-I have normal/ combo skin (meaning it is oily and dehydrated at the same time)
–I still get occasional break outs on my cheeks and chin
-I have melasma, red scars from healing acne, fine lines, and redness
-I have dark under eye hollows.  I even tried under eye filler (I didn't notice a difference and it was very painful FYI- UPDATE I went somewhere else and tried undereye filler again and LOVE the results and it was painless! Here's a review video of it!)
What Jan suggested for me:
She suggested I try her 5 piece Skin Care Management System for Normal to Combination skin as well as her Luminate Eye Gel.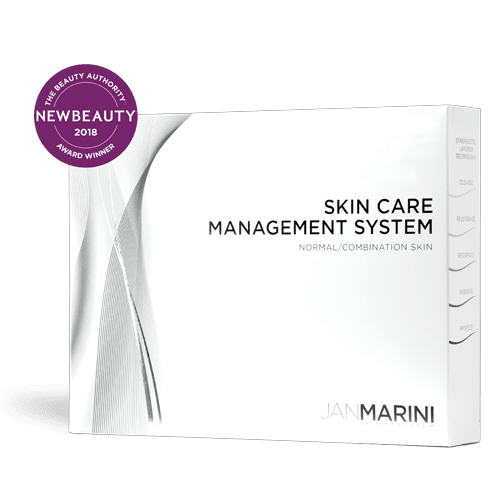 First, let's talk about this amazing kit! YOU NEED THIS IN YOUR LIFE! This kit is basically everything you'll need for perfectly hydrated/ clear skin.
Bioglycolic Face Cleanser – This cleanser is creamy and you apply it to dry skin (not wet- think of dropping water in oil- it will just bead up).  When you apply it to dry skin it allows the ingredients to get into each follicle. Most cleansers cannot penetrate the follicle but this is formulated to do just that. This will help dislodge the sebum that builds up in your pores which in turn will enable the pore to "relax" so they appear smaller!
C-ESTA Face Serum – Great for all skin types, C-ESTA Serum is a powerful antioxidant cocktail, featuring Vitamin C and DMAE, shown to reduce the appearance of fine lines and wrinkles and uneven skin texture. Meghan Markle LOVES this!
Bioglycolic Bioclear Face Lotion – a powerful combination of glycolic, salicylic and azelaic acid provide a broad range of benefits for dramatically smoother, clearer, more luminous looking skin. Fun fact: Azelaic acid is sold by prescription for acne and rosacea, and is one of the best pigment lifting agents in the market. When you combine all 3 powerhouse ingredients you reduce the appearance of fine lines and wrinkles, redness, acne scarring, large pores, and uneven texture!
Transformation Face Cream – A powerful combination of aloe vera,  alpha hydroxy acids, antioxidants, hyaluronic acid and peptides that work effectively on diminishing free radical damage and fine lines.
Antioxidant Daily Face Protectant SPF 33 –  This provides broad spectrum UVA and UVB protection. It blends really well and is light and hydrating.  It also features microscopic particles for additional oil control making it perfect for wear with or without makeup. Kristin Cavallari uses this!
In addition to the kit, I tried the Eye Gel.
Marini Luminate Eye Gel – This eye cream fights the aging process, reduces discoloration and brightens the skin around our eyes. It has proprietary blends that visibly lighten red, blue and purple marks that give dark under-eye circles. It has ceramides, antioxidants, vitamin E and linoleic acid that deeply hydrate while peptides and retinol reduce wrinkle depth.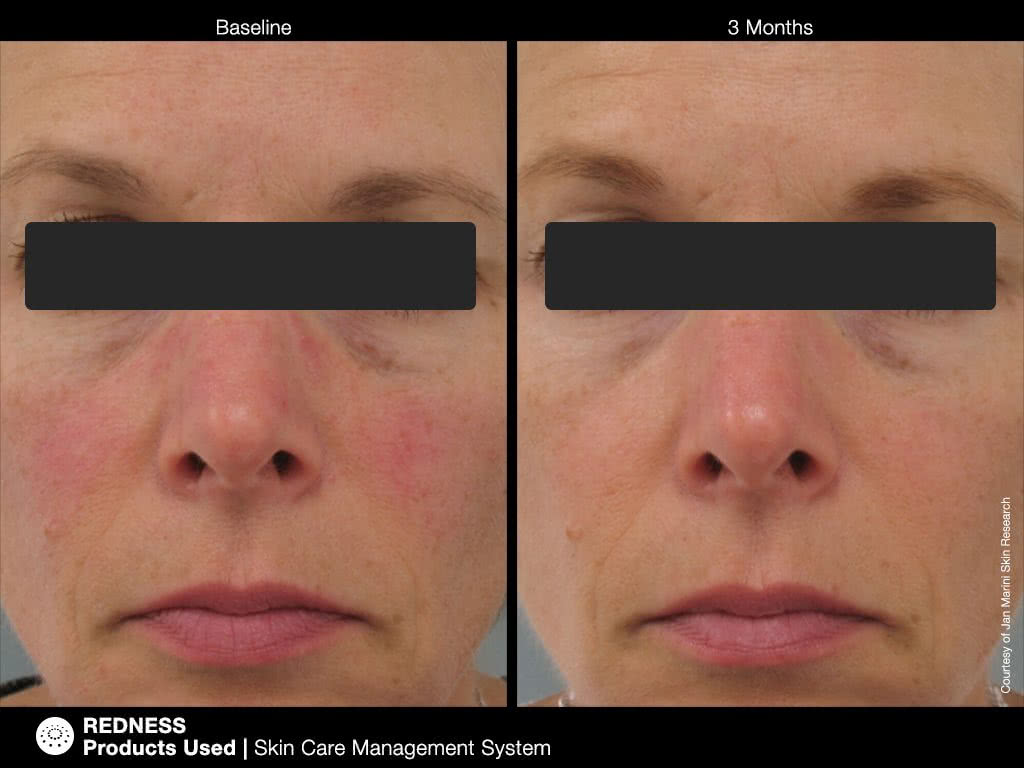 My results/ thoughts after using her line for 1 month
I have never seen results so quickly. Within 2 days I noticed my skin was much more clear. The face wash made my skin instantly softer, and the products are very hydrating (even in the middle of winter). I never once felt dry or dehydrated, which is surprising because I was using acids and retinol which can make your skin very irritated. I never had irritation from any of her products!
I love the feel of the eye cream, and it does wear well under makeup, but I haven't noticed a difference in my dark circles yet. This is ok though, skincare takes time!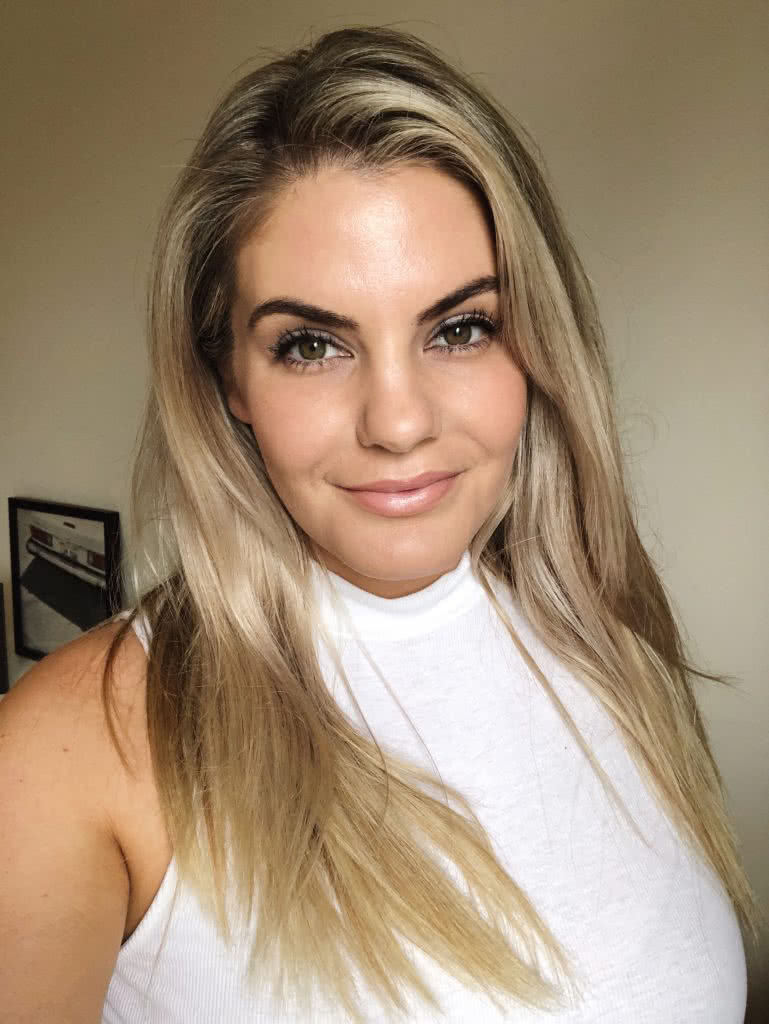 If you are prone to adult acne, fine lines, dull skin, and are serious about improving your skincare routine you NEED to buy this kit! Also, click here to visit Jan's website and see her amazing products for yourself!
xx,