Are Gel Manicures Bad for Your Hands?
Have you ever wondered what kind of damage that UV/ LED light at the nail salon is doing to your hands? Me too! I get my nails done every three-ish weeks and I actually dread it every time. The filing, clipping, sanding, and occasional bleeding… just thinking about it gives me the chills. Don't get me started on the nail tech badmouthing your cuticles to her coworkers. Unfortunately, while all of those things can be annoying, they aren't the worst part of your nail trip… the UV/ LED light used during your gel manicure is!
It's no secret that I live for sunscreen and avoid the sun and tanning beds at all costs. There are so many reasons for this: skin cancer prevention, keeping my melasma at bay, and avoiding premature aging. But here we are, every couple weeks blasting our hands (one of the first areas to show age) with harmful UVA rays. In this post, I'm going to explain what's actually happening under that light and share some great alternatives so you can be carefree about your mani.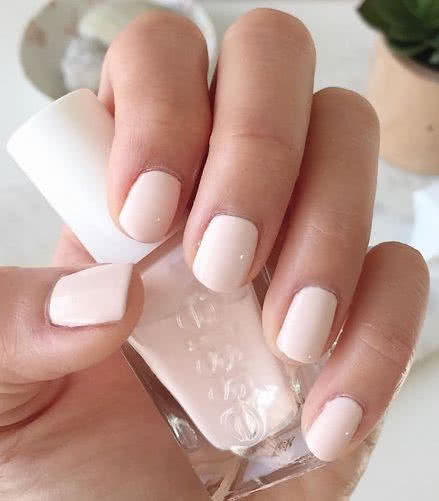 The Facts About UVA Rays

The lamps that nail salons use during gel manicures emit something called UVA rays. The UVA rays emitted by UV and LED lamps are four times stronger than the sun's UV rays! Exposure to UVA can lead to premature skin aging and wrinkling.
UVA rays don't give you a sunburn like UVB, but they do penetrate deeply into the skin and damage your DNA and collagen, which can lead to dark spots, wrinkles and can increase the risk of skin cancer.
Nail salons used to only have one light option- UV. Now many are moving towards using LED lamps because they cure gel nail polish faster. With less time under the light, it's implied that the LED lamp is safer than UV lamps, but this is not the case. LED actually uses higher intensities of UVA wavelengths in order to achieve the shorter curing times!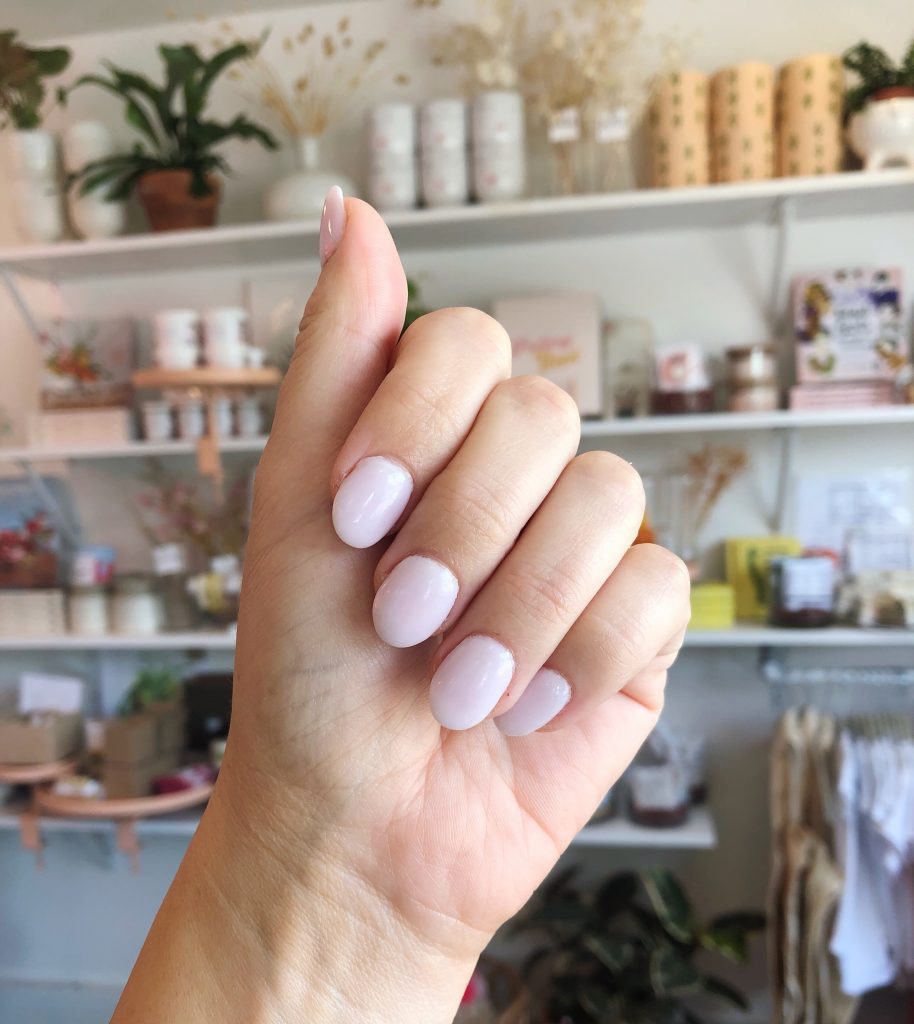 Some Safer Alternatives to Gel Mani's

Don't worry, I'm not going to tell you to stop getting your nails done. I just want you to be aware of some great alternatives to your standard gel manicure.

I haven't actually had a gel manicure in years. Every time I've had one it either peels or chips off by day 4. So I have been testing alternatives for a while.
I get something called Dip Powder. Dip has lasted on me for as long as three and a half weeks! I love that it feels harder than gel and doesn't stain or change color. There are also a lot of amazing colors to choose from. Dip is a newer take on acrylic but they are pretty similar. *If you ever try Dip Powder do NOT get acetone anywhere near it. It will ruin the topcoat.
Another option is at home gel nail polish. This doesn't require a light to cure, and you can remove it at home with acetone. This doesn't last as long as gel or dip but if you are going to a weekend event and want your nails to last, this will work! I love to use this on my toes because it lasts longer than regular nail polish.
Nail Polish Strips seem like a gimmick but they can actually stay on a long time! These are a great at home option- especially if you're looking for a fun design.
If you aren't quite ready to give up on your gel manicure yet you can also wear fingerless gloves or broad-spectrum, water-resistant sunscreen with SPF 30 or higher.
Have you ever tried any of the alternatives I mentioned? Let me know in the comments below!