Saturday Skin Rub-a-dub Peel Exfoliator For All Skin Types!
I broke one of the biggest skincare cardinal rules… I brought mostly new- never before tried products on my vacation. You're supposed to only test one new product at a time to see if you have a reaction or if you can even notice a difference but I had SO MANY sample sized products that I've been meaning to test that were collecting dust on my shelves I had to do something. Plus, my skin has been freaking out for a month now and I figured it can't really get much worse. The good news is, I've finally found an exfoliator for all skin types!
The Search for The Perfect Exfoliator for ALL Skin Types
I decided to keep my vacation skincare very simple and basically only brought cleansers, moisturizers, and one new serum (that, in my defense, I've tried before during a facial and didn't have a reaction to).
After a week of experimentation, I only found one new product that I truly LOVE and will continue to use. Saturday Skin's rub-a-dub Refining Peel Gel. I was planning to give my skin its own vacation from retinol, acids, and scrubs, but I also know myself and there's no way I could last a week without some sort of exfoliation. So I brought this peel gel knowing that it is gentle enough even for the most sensitive skin types.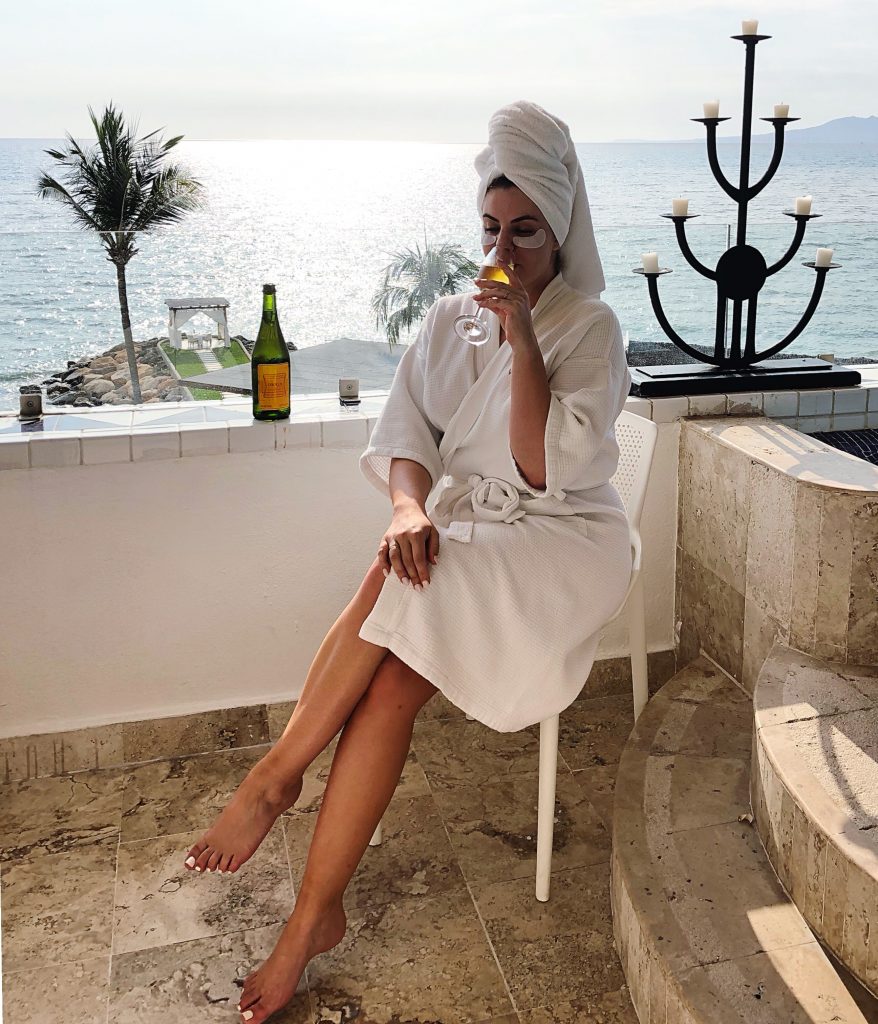 Initial Thoughts
When I first dispersed the product onto my hands I immediately noticed it is actually a VERY mild scrub! I was expecting a gel but it actually has super TINY gentle scrubbies and a few larger blue ones that burst with light pressure.
I was a little confused at first because as you rub the gel onto your skin it balls up into small chunks of white. It's actually really fun! After reading (a lot of) reviews I found that most people that tried this gel thought that was their skin coming off! I can see how this would be a little misleading for people but don't worry- it definitely isn't chunks of skin- your face would be raw and irritated after each use and my skin was as happy as could be! This scrub is known to be so gentle that even someone with eczema can use it.
I love how soft and refreshed this gel made my skin feel! I felt very clean but not tight, dry, or stripped like many exfoliants leave my skin. I also noticed my pores look like they were wiped clean!
How Does The Exfoliator for All Skin Types Works?
This peel gel uses natural enzymes from papaya and pineapple (bromelain) to gently exfoliate and even out the skin's tone and texture. It also helps to rid the skin of impurities and dullness. 
Alongside these mild exfoliators, this gel has aloe vera extract that helps to calm and nourish skin, minimizing any irritation, while the date seeds help to boost your complexion, helping to improve firmness and elasticity.
The formula also contains Saturday Skin's proprietary peptide blend, the Cha-7 es Complex™ which uses 7 peptides that are proven to powerfully combat skin aging. This blend of peptides puts your skin's repair function into overdrive, strengthens its moisture barrier, and helps it to maintain elasticity – basically resulting in clearer, brighter, smoother skin. The cutting-edge complex increases collagen and elasticity while reducing melanin production for a flawless, stress-free complexion.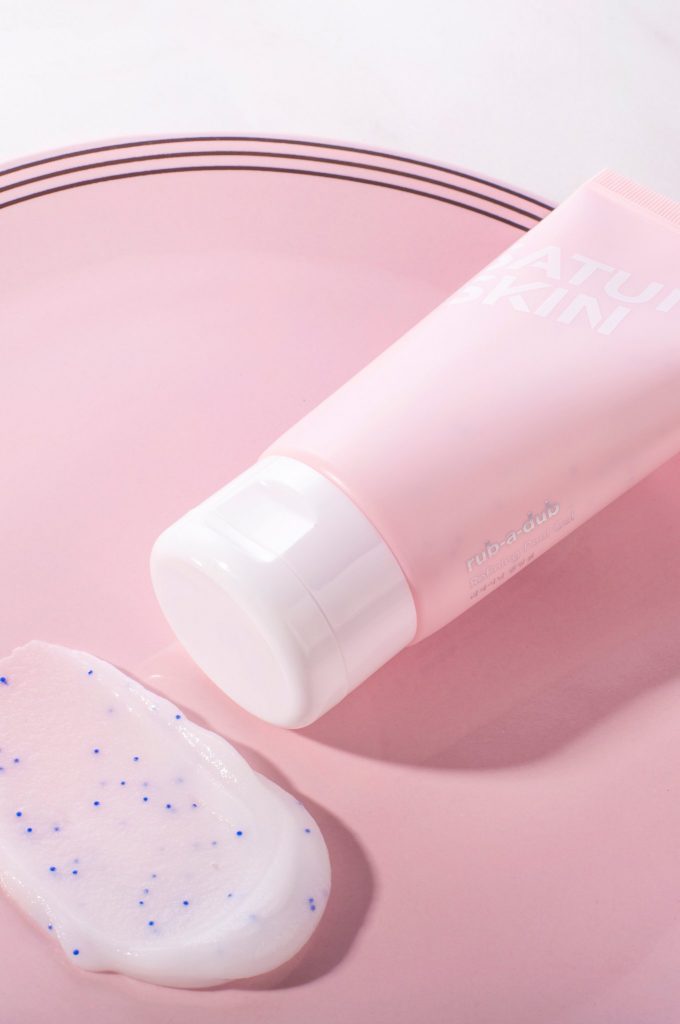 How To Use It
-Cleanse and then pat dry your face. 
-Gently apply to the face and rub in circular motions for one minute. 
-Rinse clean with warm water.
-May be used once or twice a week. 
Precautions:
-Avoid direct contact with eyes
Who is Saturday Skin? 
Saturday Skin was founded in South Korea (aka the skincare mecca). They made a major splash in the skincare scene in the past few years with their millennial pink and holographic packaging but they're so much more than their cute branding. Their formulas are developed by the scientists at the iconic wellness center, CHAUM, with 27 research labs in Seoul, this seriously innovative brand strives to give you serious results. All of their products have the Cha-7 es Complex™ I mentioned above and are free of parabens, sulfates, added color and fragrance, and are vegan and cruelty-free.
Now I want to try all of Saturday Skin's products! Have you tried anything else from them? Thoughts?!

Here is the link to purchase my new favorite exfoliant: