The Dermstore 20% Off Sale
Dermstore is one of my favorite online beauty retailers. They have such an amazing assortment of products from very high end ($$$) medical grade to affordable yet amazing products. Not every brand is on sale but it's definitely worth checking if your favorites are because 20% off is a great deal!
Use the code SUMMER to save 20% off before 5/27/20!
Below are the items I love and a few I've been dying to try:

These are the brands that ARE NOT participating in the sale: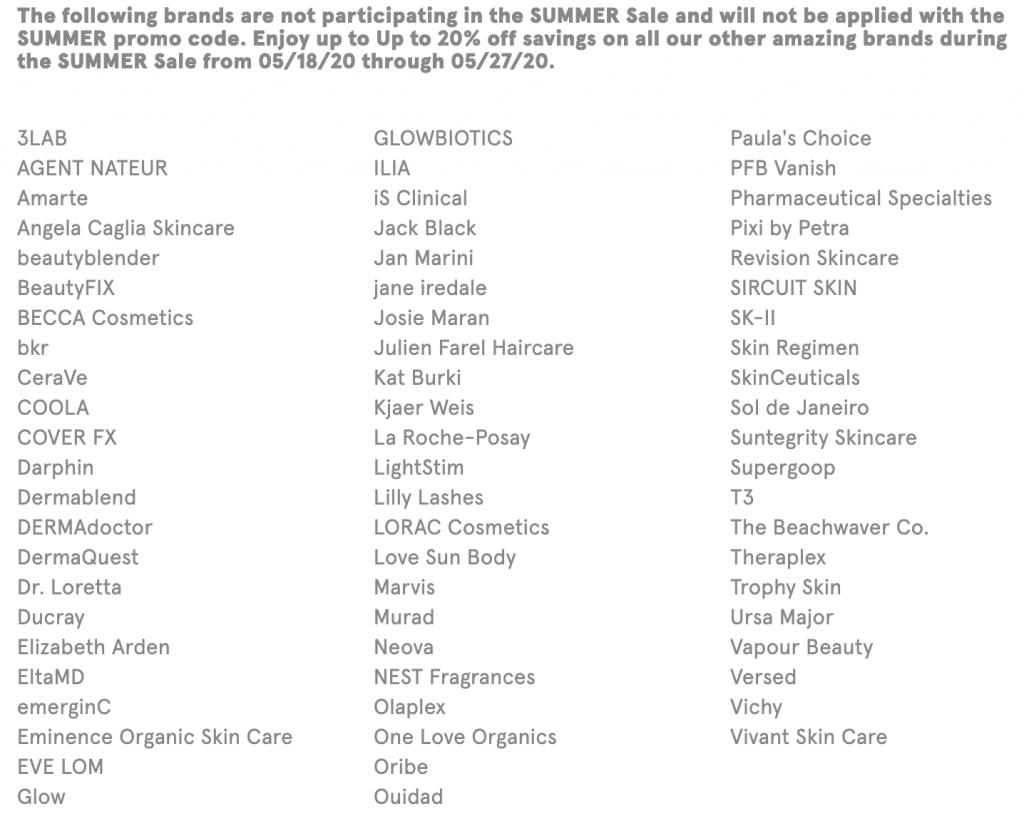 Let me know what you get!
xx,