The Best Nude Shades for Your Lips
As you may know, I have filler in my lips and a lip flip (where they use botox to give your lip more area) but I still like to make my lips look bigger. The easiest way to do this? Nude lip color! I love a good nude lip and after a lot of trial and error, I have found the best lipsticks & lip liners for my skin tone. Not all nudes work for everyone (obviously). We all have different undertones in our skin and just different skin tone in general. So I feel like the word "nude" is a little misleading.
In case you aren't sure what your undertone is, here is a trick- look at the veins on your inner wrist. If they seem green then you would be best with warmer tones and if they appear blue, reach for cooler tones. Mine are right down the middle so my undertone is neutral.
Undertone and skin tone are two different things. Your skin tone is the shade of your skin- pale, olive, dark… etc.
Here are all of my favorite nudes below with the brand and names  of each color: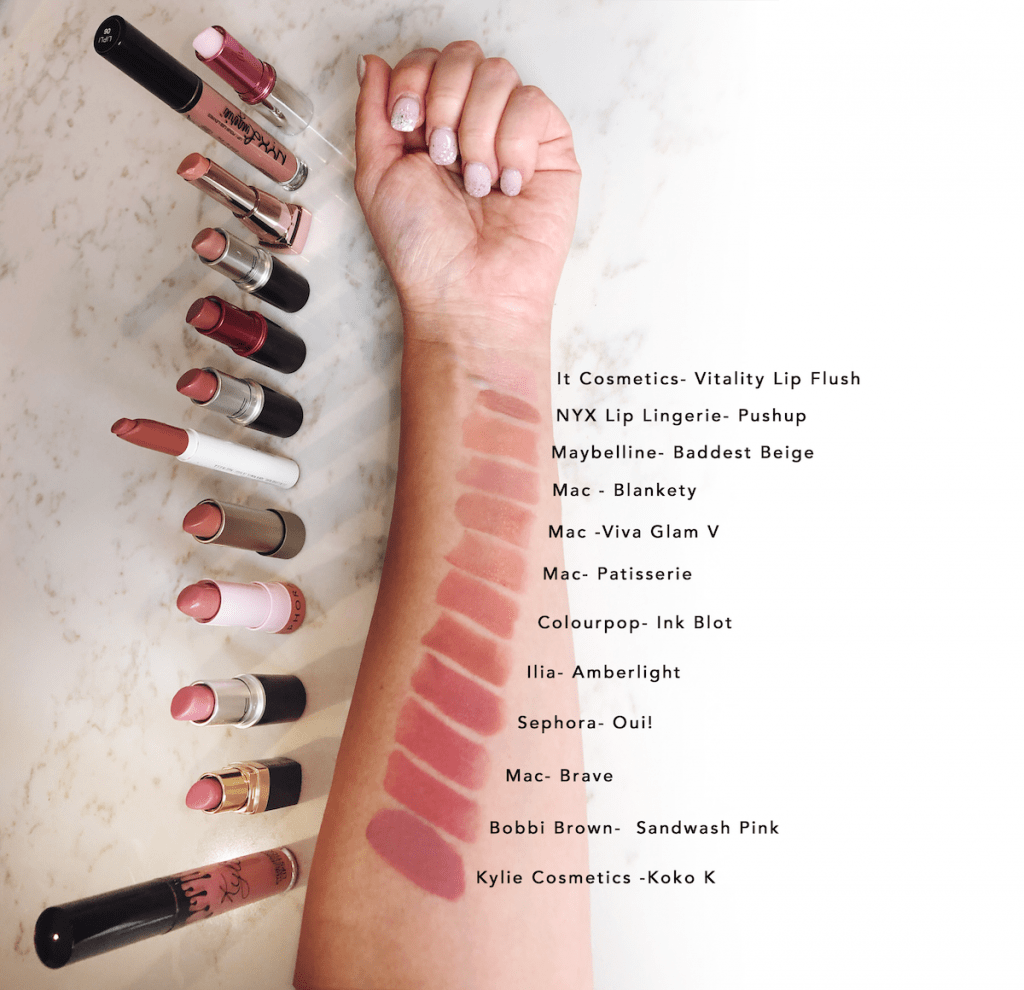 If you have pale skin, look for nudes with pink undertones. You don't want to go too light because it will just blend with your skin and make you look ill.  A sheer formula will also work great for you because it will enhance the natural color of your lips.
If you have more of an olive skin tone (a little tan/ more color to your natural skin), then you're like me. We can pull off many different shades of nude. I prefer pink tones, but we can pull off brown, beige and caramel tones as well.
If you have darker skin try more rich, chocolatey colors. This will enhance your skin and lip tone. You can also wear a sheer dark shade to make your lips look really healthy and plump.

The real lip trick
Lipstick is great and all, but don't stop there! Lip Liner is key to any finished look. I put lip liner all over my lips then apply lipstick. It helps the color stay on longer. The perfect nude lip liner will also help make your lips appear larger. You can overline right outside of your lips and it won't look out of place.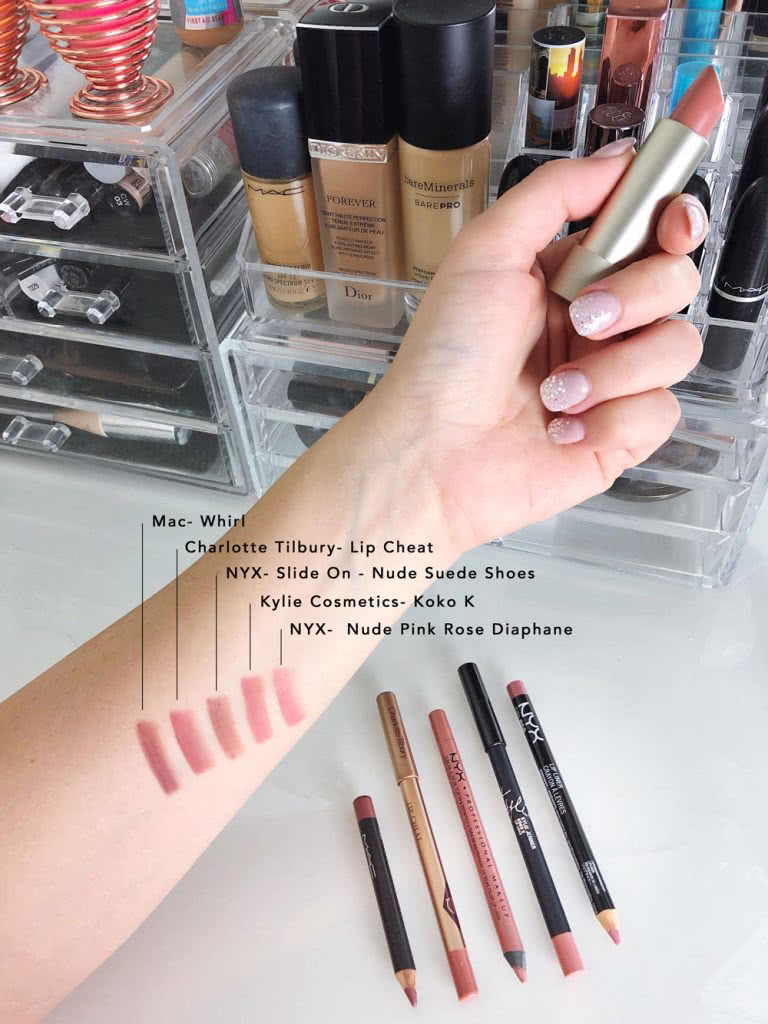 Below is my routine for plump full lips: 
 Exfoliate your lips! If you don't have a good physical exfoliant (or you prefer chemical) try a lip scrub. This is the best way to slough off all those dead skin cells and enable your moisturizer to really sink in. I like to exfoliate at night so my products can work their best without makeup interfering.
You NEED my favorite lip sleeping mask. I put it on right before bed and my lips look so plump, hydrated, and happy in the morning!
Next, when you are doing your makeup, put a thin layer of chapstick on your lips this will keep your lips hydrated, prevent flakes, and allow the color to go on smoothly.
I use a lip liner not only to outline my lips but also to boost the color on my entire lip area.
Apply your favorite lipstick all over your lips and throw it in your purse with your lipliner for touchups throughout the day.
What is your favorite lip color? Comment below!
xx,