Expensive Mascara vs Drugstore | The Ultimate Showdown
Mascara is a #1 must have beauty item. Well, mascara and an eyelash curler.  Why mascara? You'll look 1000000x more awake when your eyelashes are curled and coated. But do you really need expensive mascara vs drugstore mascara?
Get Gorgeous Lashes on a Budget
After 16 years of wearing makeup, I have never purchased a tube of premium brand mascara. And guess what? I get asked ALL the time what mascara i'm wearing! Therefore, I just can't justify spending $20++ on something that I'm supposed to get rid of after 3 months. Which, BTW I don't usually do. I keep mascara for around 5 months or until it dries out.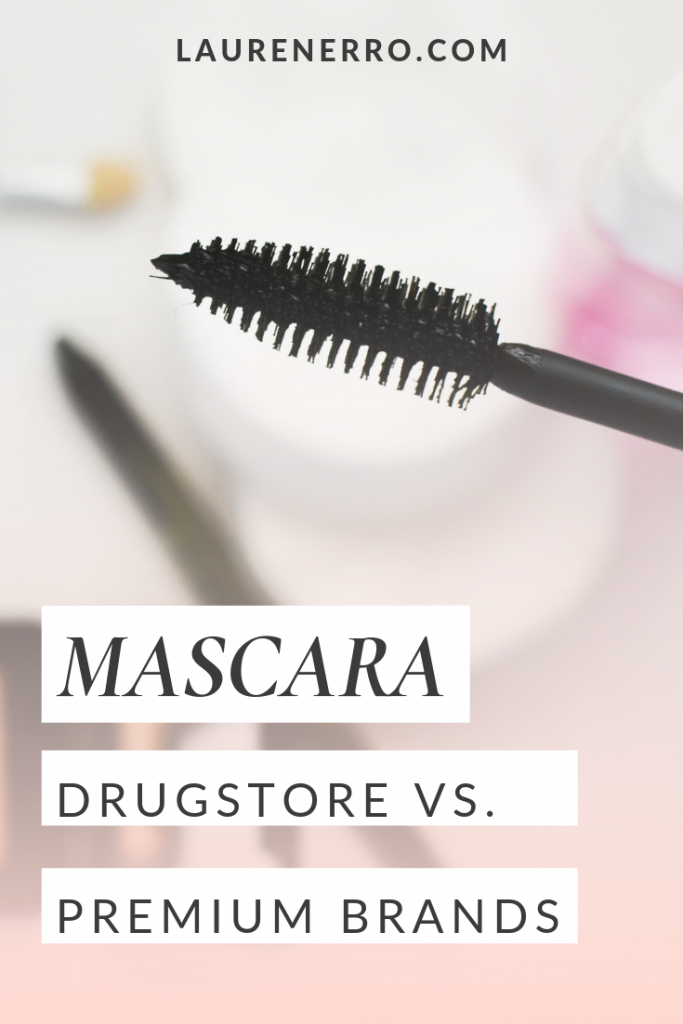 I was a Maybelline Full n' Soft gal for years — until the consistency changed and it stopped working like it used to. I like my lashes to look FULL and LONG. All of a sudden my beloved Full n' Soft mascara wasn't doing either. Ugh. There is nothing worse than your favorite product changing its formula. You find yourself on the hunt for its replacement. Well, I was on the prowl for about a year. FINALLY, I found the one that I love!
The Best Drugstore Mascara
—
L'oreal Voluminous Lash Paradise!
—
This product is sooooo much better than Full n' Soft ever was. I can't believe I stayed loyal for so long!
It looks similar to the most coveted mascara of the moment, Too Faced Better Than Sex.
What do I like about it? This mascara… makes lashes HUGE. It doesn't smell weird. It has a brush wand that isn't too big. And it washes off easily!
Well, like I mentioned, I have never bought a premium brand mascara, then I received a sample of Too Faced Better Than Sex… and let me tell you- the rumors are true. It's good. Like, really really good.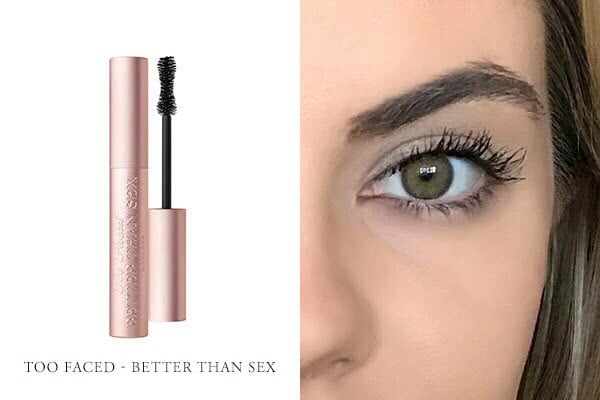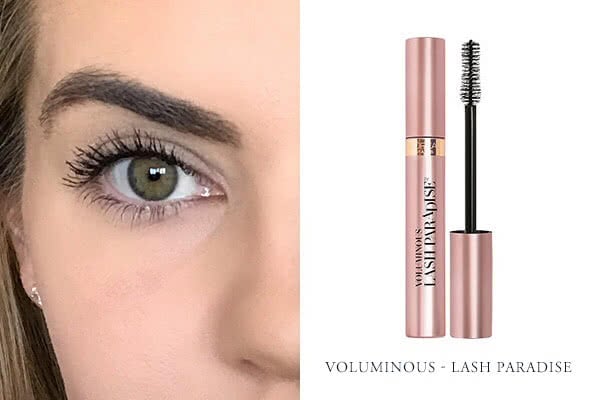 Comparing Expensive Mascara vs Drugstore 
 So, I decided to do a side by side comparison. After trying both separately and at the same time, this is what I discovered:
Voluminous Lash paradise dries faster when you apply it, which means less opportunity to smudge and ruin your eye-shadow or foundation. Hello, time saver!
The consistency is almost the same.
The finished product is almost identical. However, Voluminous Lash Paradise wins.
Both rinse off easily with face wash.
Final Thoughts
When it comes to expensive mascara vs drugstore, there are many things that I WILL spend the extra $$ on. Foundation, primer, eye-shadow, blush, bronzer, lipstick… etc etc. But mascara? Nope. Not me.
Oh, one more thing, they have 10 of the same ingredients.
*There is only one reason to spend on the Too Faced Mascara. If you are Vegan, this is the mascara to get! Many of Too Faced products are Vegan- Friendly!
L'oreal Voluminous Lash Paradise for the win!
xox,

Here are the links to all of the items I recommended: