Maybe She's Born With It, Maybe It's Filler
Ready for a fun fact about me? I have filler in my lips! 
I've wanted to fill my lips since I was 20. I wouldn't wear lipstick or lipgloss with ANY color because I didn't want to draw attention to how thin (I thought) my lips were. 
I waited 6 years and finally decided to go for it. Fillers were still really taboo at that time… This was wayyy before Kylie made them a thing.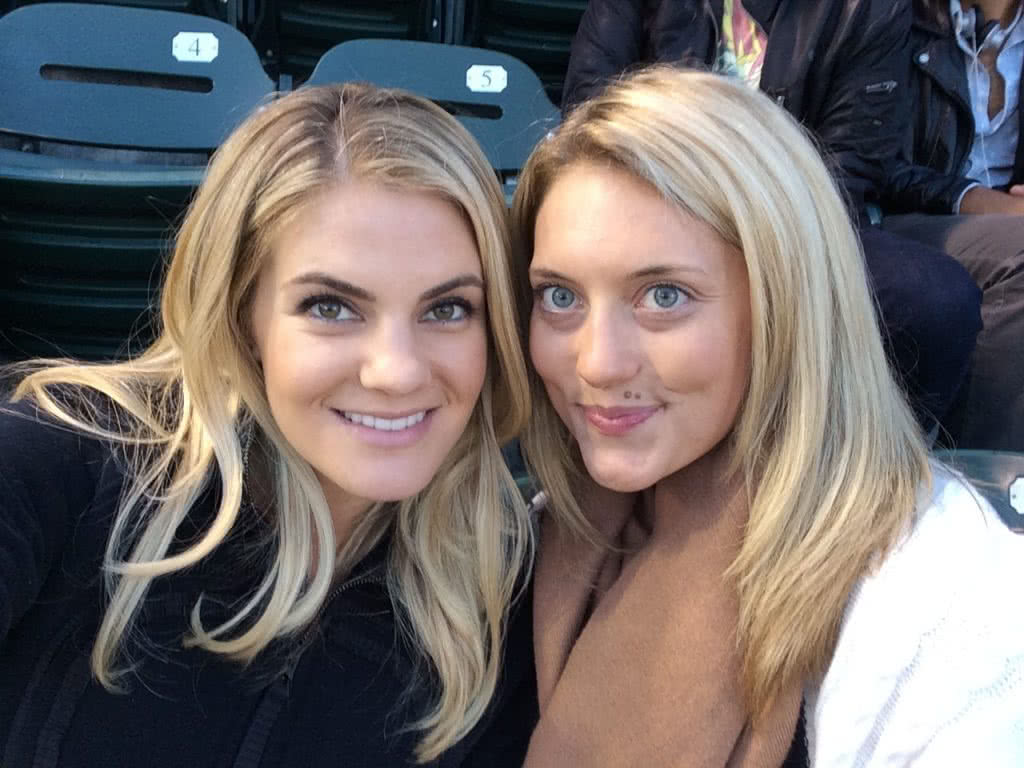 I found a doctor in one of those coupon clipper magazines that had a ridiculously good price. He was very friendly and very understanding that I wanted to keep a natural look. I didn't want anyone to notice that I'd done anything to my face. After 30 minutes numbing my lips and him trying to calm me down, we decided to only put ½ a syringe of Juvederm Ultra in my top lip. The Dr. told me I had to use the full syringe or it goes to waste.  I was too scared that I'd look fake so I didn't use it. 
I was swollen for a few days and got a few comments from coworkers (I denied it- the SHAME).  But, once the swelling died down I could honestly say for the first time in my life that I loved my lips! So subtle but definitely more full. I even started to wear colored lipgloss!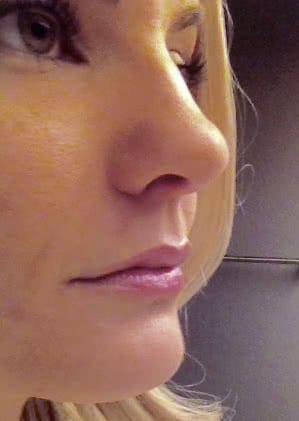 Anyways, when I met Steve I still had Juvederm in my lips. (I got it in December and we met in September- it lasts 6 months to a year). When we started dating, Steve told me he doesn't get the whole "Botox and puffy Lip thing". I was SO into him and didn't want him to know I'd done both so I nodded my head and chuckled to myself.
Well, 3 months after we began dating I started working at a Medical Spa. Discounted Botox, Juvederm and free laser hair removal– sign me up! About two weeks in, I decided to use my discount and get a lip refill. I was still new and didn't want everyone to think I was a wimp so I pretended to be calm but I was freaking out about doing my lips again.
I was so worried they'd look horrible and fake, or even worse, bruise. I had the most experienced nurse inject me and she convinced me to do both of my lips to keep it even. She also told me to use the whole syringe because its really not that much product and I will love the results. 
I only numbed my lips for only like 10 minutes, and didn't put enough on because I was also working at the front desk and didn't want to scare patients away. She had a few minutes so we ran to the room and started to inject before the numbing cream set in. OMG it hurt SO BAD.  I also immediately bruised… Bad. Since I bruised so quickly we didn't get to finish the syringe.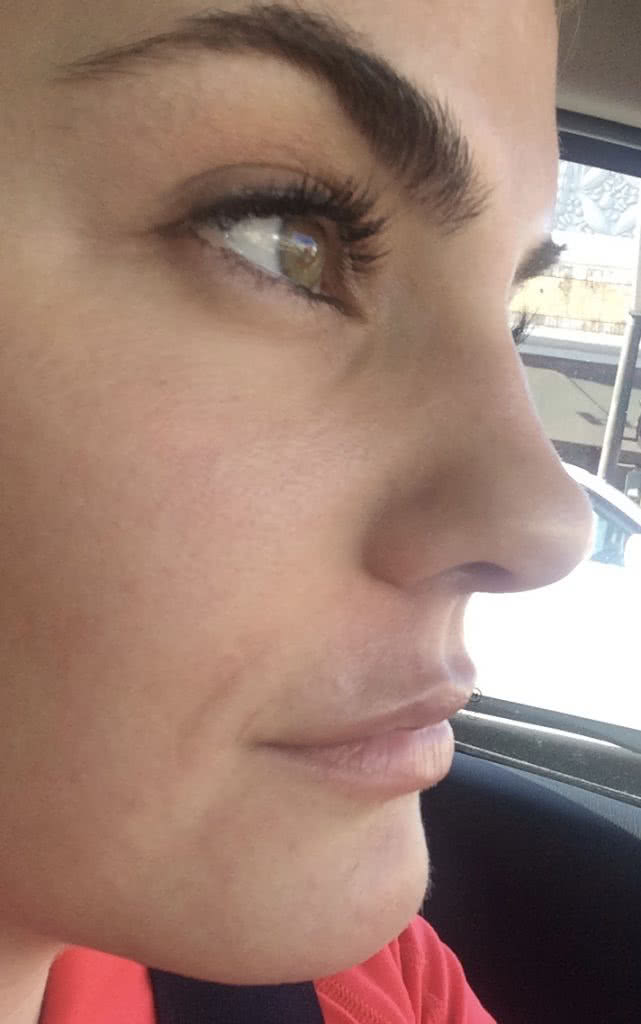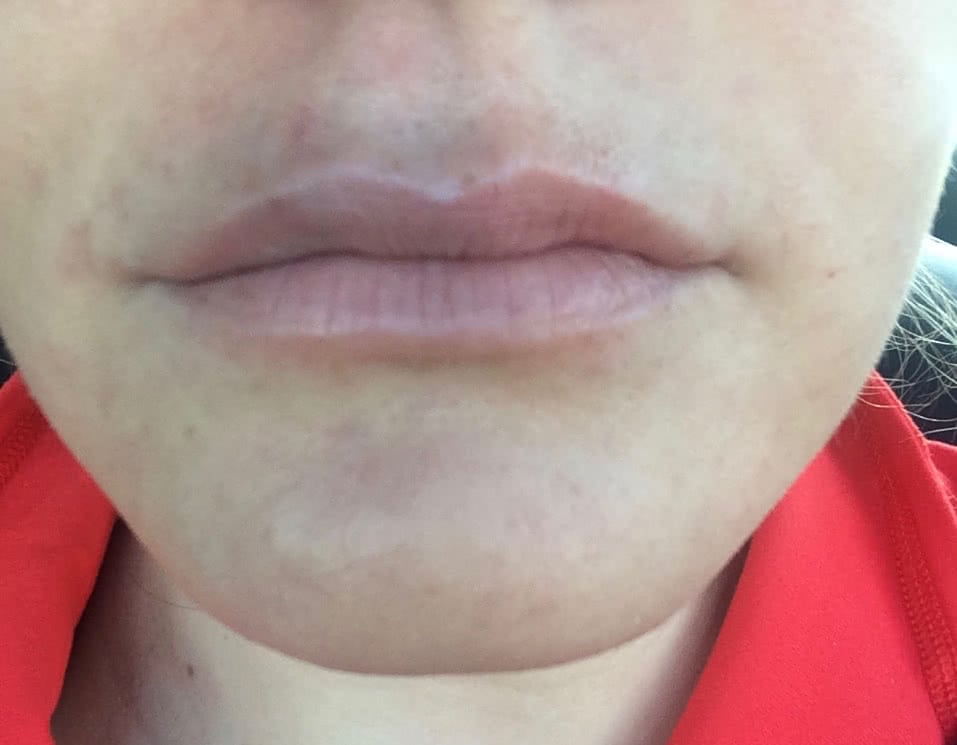 On the way home the song "Fat Lip" from Sum 41 came on the radio- I took a picture and sent it to the nurse. We laughed and laughed. Until I realized my fat purple lip wasn't going away.
The next morning my bruise was much worse. I couldn't go to work like this. My darkest color lipgloss didn't come close to covering it.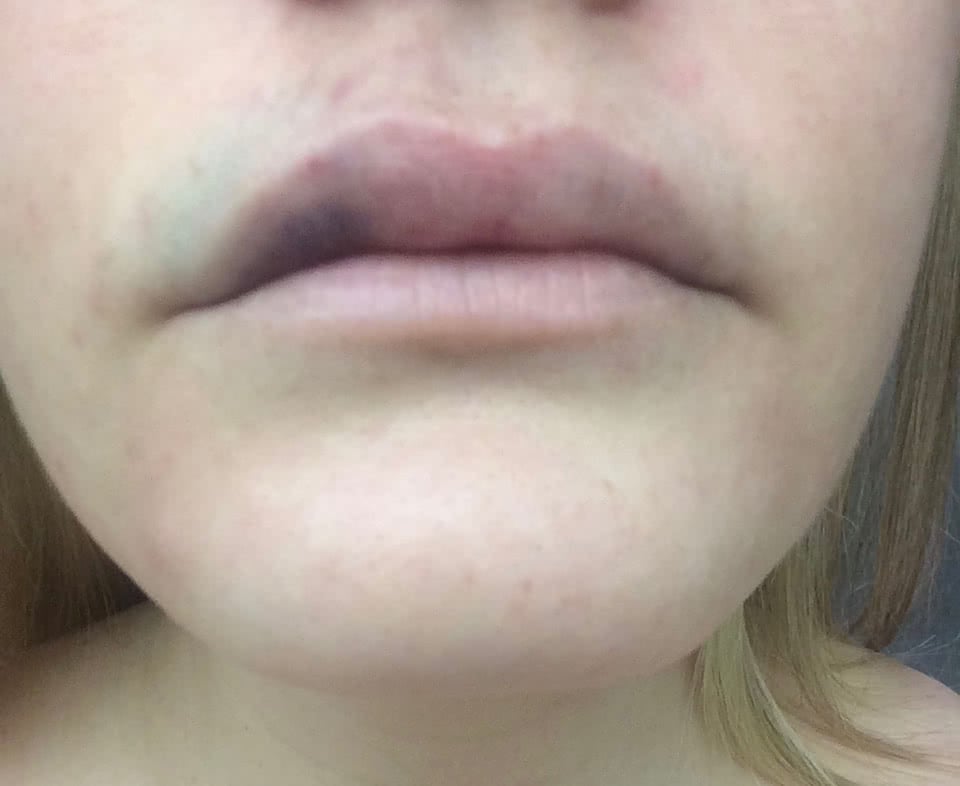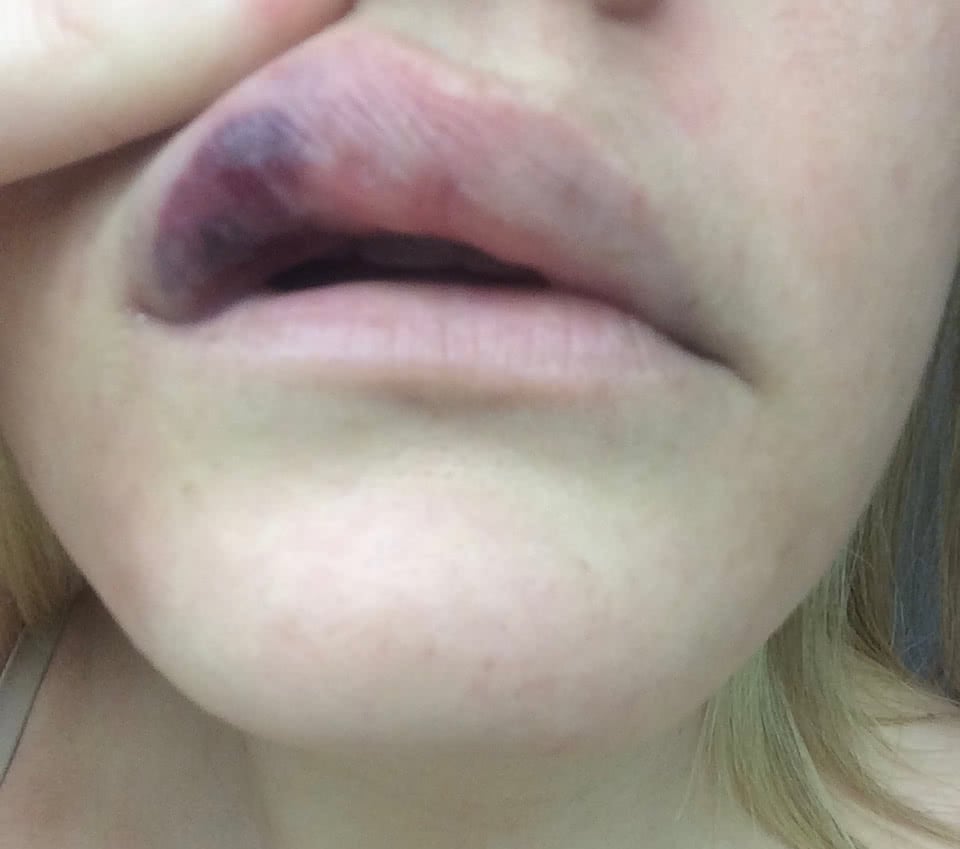 I stopped by MAC and had a makeup artist help me find a lipstick that would work. I ended up getting a more purple-red that covered it pretty well.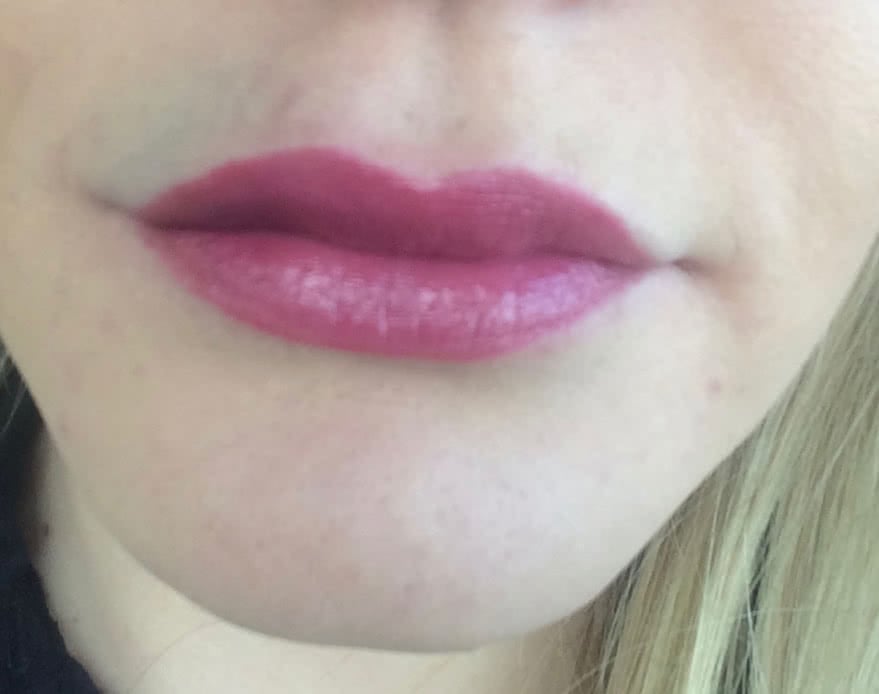 That night Steve came over and I couldn't make eye contact. I avoided kissing him and kept trying to focus his attention elsewhere. This went on for two days then he finally asked me if I was breaking up with him. I felt horrible and I fessed up. He said as long as it looks natural its ok, he just likes my face and doesn't want me to mess with it! 
– – –
4 years later and I still freak out every time I get my lips done. You just never know what's going to happen/ how they will look!
Last time I tried Juvederm Vollure. This product lasts 12-18 months VS. Juvederm's 6-12 (I've found it generally barely lasts 6 months in me). It also doesn't swell as bad. I will definitely use Vollure again.

**FYI- This is probably the best part of using Juvederm**
Juvederm injections induce more production of collagen, which helps to further firm and plump your skin and reduce wrinkles over time- meaning your lips will look fuller, even without getting injections all the time!
Juvederm is made with a hyaluronic acid gel. Hyaluronic acid is a sugar that's found naturally in your skin. Its function is to absorb water, deliver nutrients and act as a cushioning agent. So when you inject it into your skin, it acts like a sponge and expands to fill in wrinkles and folds and support sunken areas. The extra water brought to the skin's surface also imparts a fresh, glowing radiance and a soft, supple skin texture.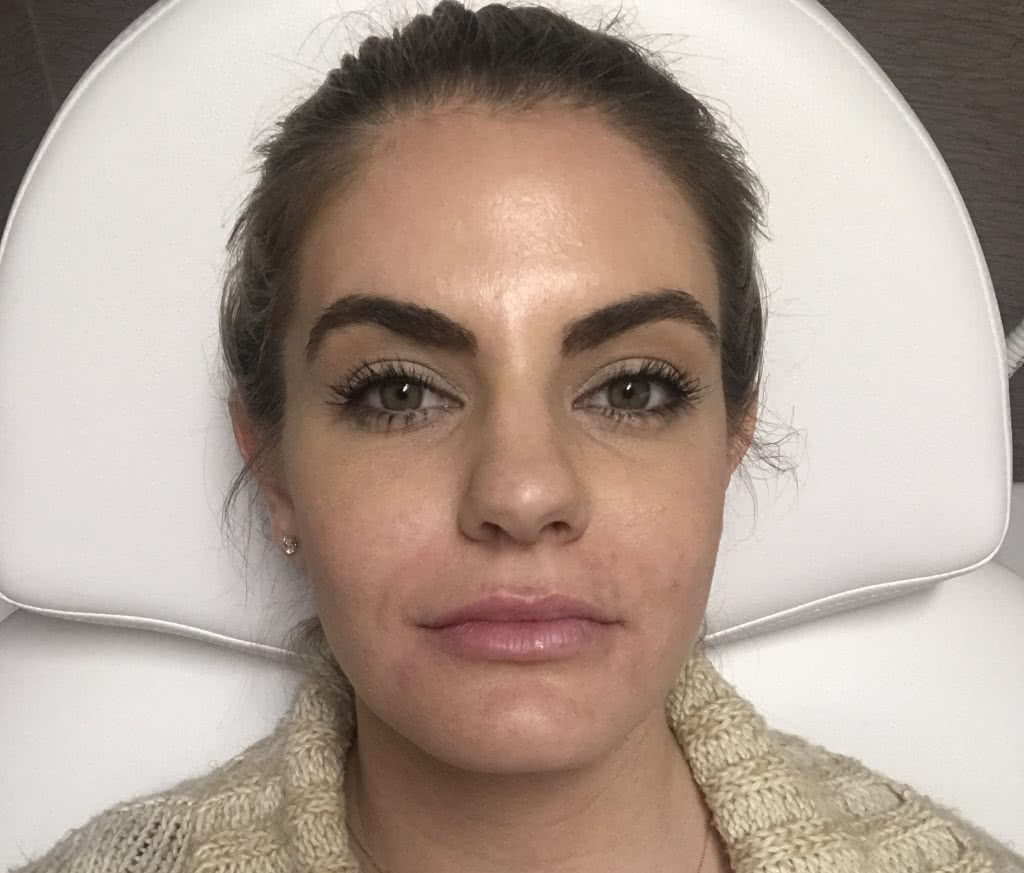 Here are some things I wish I knew about Lip Filler before I started:
Filler is TRICKY, and it affects everyone differently.
It hurts- use numbing cream! Your provider should have some but beware that they aren't all created equal. Be sure to leave it on for at least 20 minutes before they start injecting. The filler has lidocaine in it which will help numb from the inside out, but that first prick is painful.

You have the possibility of bruising (I've listed ways to prevent this below- but it's not 100% avoidable)
You will swell and feel tender for at least 3 days. Try scheduling it around a vacation or a weekend. My nurse gives me a steroid to help with swelling and it makes a HUGE difference! Day 2 is usually the worst but not since I started using steroides.
When your lips calm down from swelling you may or may not like the shape. (For me, I hate getting anything put in my bottom lip. But I look uneven when I don't. So I do it, and freak out every time).
Since that first time, I've learned that you actually can go back and use the remaining syringe up to 3 months later! Make sure you ask the Med Spa about their policy- the products will last but they may try to upsell you to purchase more.
The nice thing about filler is that your lips won't swell immediately so as soon as they finish injecting you can get a glimpse of what your lips will look like when the swelling dies down.
Find examples of lips that you like, and know what you like about them. This sounds funny but, pictures help! There are different shapes, and not all will work for your lips or face.
Go to an experienced professional. Try to find before and after pictures of their clients & read reviews. Read this to find out how to select the right med spa. 
Lip filler can cost anywhere from $360-$650. Many Med Spas will have specials running, or will negotiate price. *Do not pay a tip on medical spa services- I've heard of spas doing this and it is such a scam! Here is a post about who and how to tip for beauty services. 
You definitely want your nurse or doctor to be someone that injects lips regularly- don't be afraid to ask for photos of their work.
You don't need to go to a dermatologist or plastic surgeon- they are usually way more expensive, and oftentimes not as good as the nurse that does lips all day every day.
Lumps and bumps are normal- if you can stand the pain, massage them out, if not- wait until 2 weeks are up so you can be sure they are still bumpy and go back to the spa. They can numb you and massage them out.
There's an "undo" button. If you hate your lips (or part of your lips) after the swelling goes down you can dissolve the product with hyaluronidase. Just know, it's always an option.
Don't be bullied. This is my biggest pet peeve! Trust your gut with what shape you prefer and how full you want to go. If the injector is trying to pressure you to do more or try a new technique it is ok to say no! This is your face, not theirs.
Things to avoid before you get any injectables (they can cause bruising):
Alcohol

NSAID drugs (aspirin, Aleve, Advil, or Motrin)
Prescription blood thinner medicines
The "G" herbs (ginkgo, garlic, and ginseng)
Also, make sure you are hydrated- this will help with swelling as the hyaluronic acid filler pulls water from your body. More hydrated = less swelling/ trauma. 
What to do after your injections:
The homeopathic "Arnica" CAN help with bruising. It can be applied topically or in pill form. You can take it for a few days before and after your appointment. 

Applying ice can help with pain but it doesn't really help prevent swelling. 
Wait a full week after filler before getting any other facial treatment.
Don't drink alcohol 24 hours after the treatment.
Don't workout or do any strenuous activities for the rest of the day.
Take Tylenol if you must, no other painkillers for 24 hours.
It's possible to have small lumps or bumps the first week after injections. If it does not go away in a week, contact your provider- they can get them out.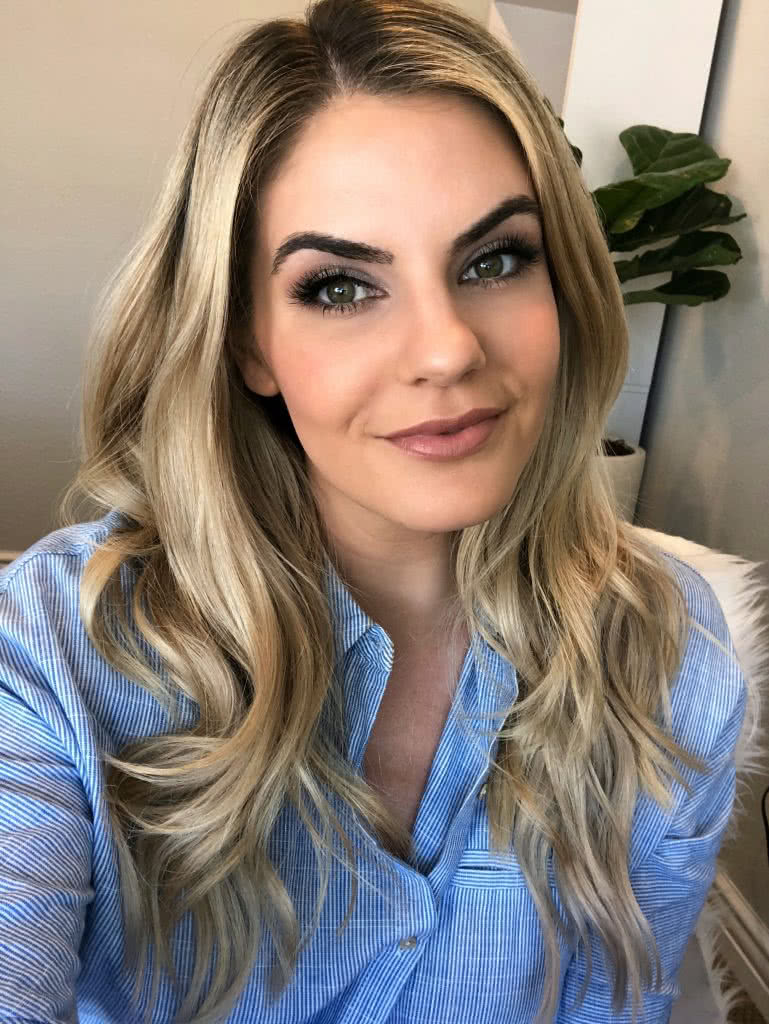 I hope this post helps you decide if lip fillers are right for you!
BTW, If you are thinking of changing or enhancing anything on your body, go for it! Don't listen to what other people say. I guarantee your mom/ boyfriend/ grandma/ and even some friends will not understand it. They'll say that you are perfect the way you are (which is true). But if it's something you think about regularly, you have researched the practitioner and procedure and still want to try it, I say DO IT!
Please let me know if you have any questions- I'm happy to answer them!
P.S. If you don't want to fill your lips but want a little extra somethin'- try THIS! This is hands down my favorite lip plumper on the market! They have SO many great color options too!
If you enjoyed this post you will LOVE my Amazon storefront! 
xx-