Dip/ Gel Steam Off Nail Remover Review
Do you ever see an ad and purchase the item instantly? That was me when I saw this Steam Off Gel Removal Machine. It seemed too good to be true! IMO removing nails is the worst part of a manicure. You're done with it, it's grown out, snagging on your hair, and it's a huge hassle to remove. You either have to go to the salon and pay them to remove it (if you don't want another one) or try to do it yourself. And If you've ever tried to do it yourself you know this it's not easy or fun. So, when I saw the ad for this at-home removal device I purchased it immediately. I've never seen anything like it!
This Steam Off Gel Removal device is unique because it heats up acetone to 125 degrees Fahrenheit and steams your manicure off. You don't need to touch the acetone at all! You just rest your hand on the lid for 5 minutes while it steams then scrape the polish off and you're done. Sounds great, right?
If you want to see how the device works watch my full review below:
I tested it on both a classic gel manicure and a dip manicure with tips + gel design… Let's just say it was a big disappointment. I'm bummed bc I have friends that swear this thing works but for me, it was way too labor-intensive and not worth it for me.
If you want to try a gel remover that does work (tested it here) try the Nail Addict LA Remover. It is SO COOL! LaurenErro50 gets you 50% off a minimum of 2 products. I haven't tried it on dip manicures yet but it's worth a shot. Or, if you don't mind the regular removal process, these fingertip covers– these look amazing!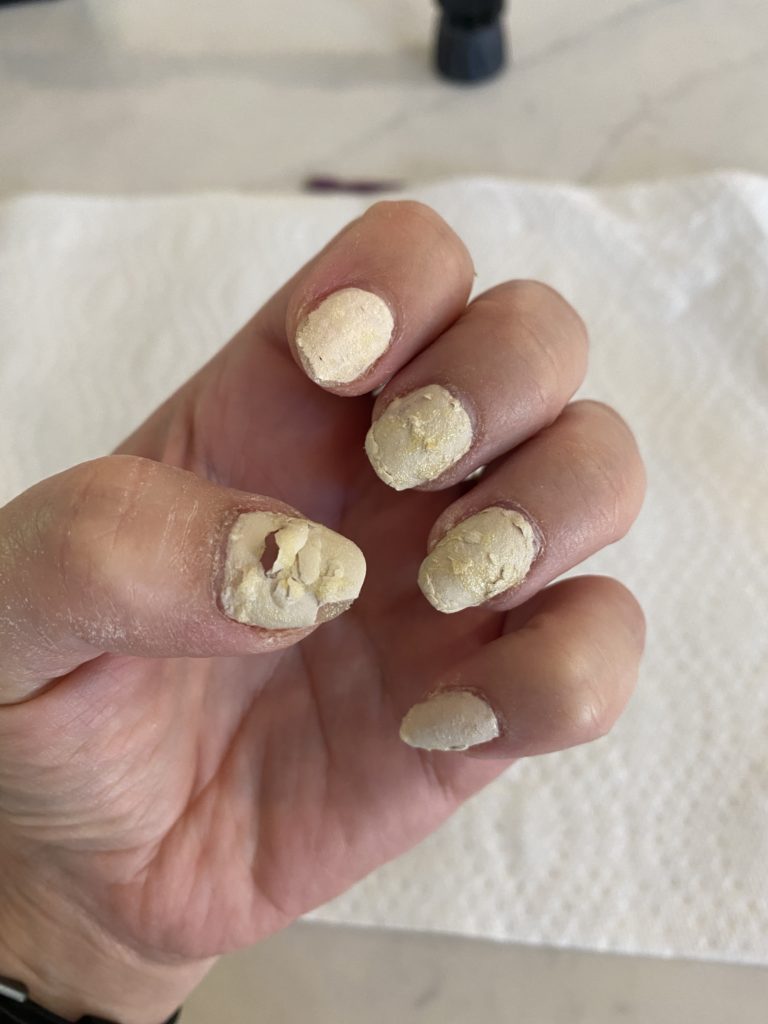 Another option if you're sick of the removal process is to try glue on mani's I just tried this brand and am so impressed. They are $10 for 42 nails! You could easily get 2 sets out of a kit (code LaurenErro20 gets you 20% off). Review coming soon so be sure to subscribe to my YouTube & email list for updates! I also love Static Glue on nails but they are more expensive.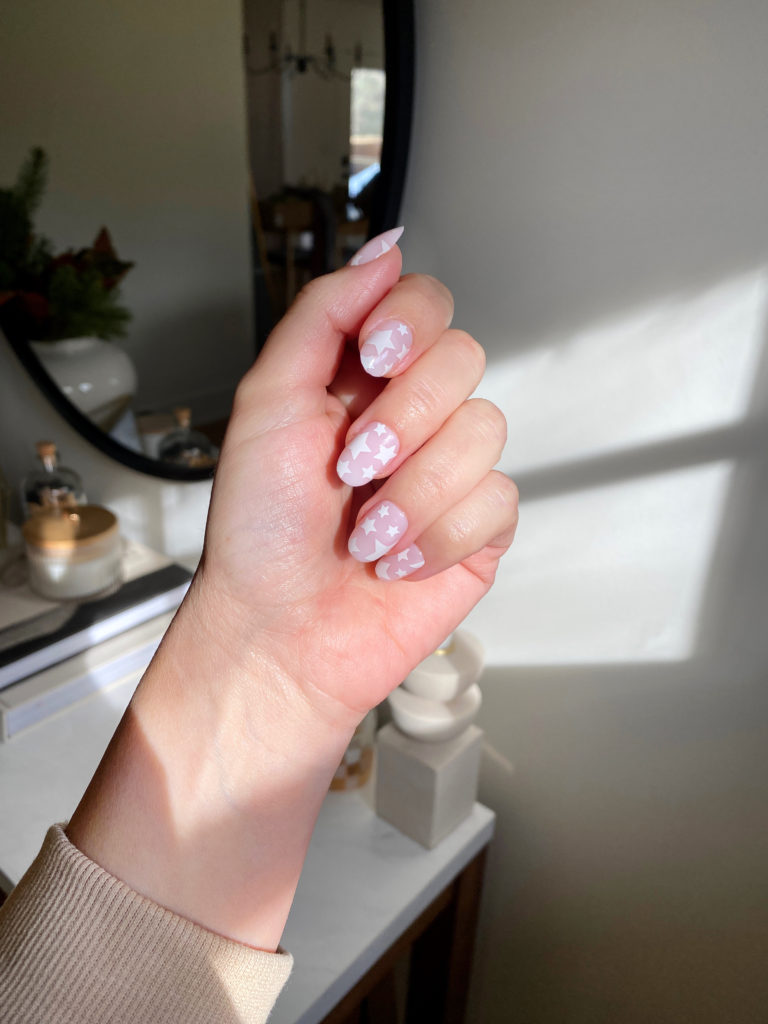 How do you remove your mani's? PLEASE tell me in the comment section below.
Do you follow my Amazon Storefront? I update it regularly with cool new products & my current favorites. Follow here!
xx,
Lauren