Men are definitely not easy to shop for! In this post, I'm going to share some great ideas of what to get the man in your life. I also brought Steve (my husband) in to help assist. He has some great insight on what your guy will love and his advice is to replace what they already have with nicer or just newer items. Wallets, razors, cologne… etc.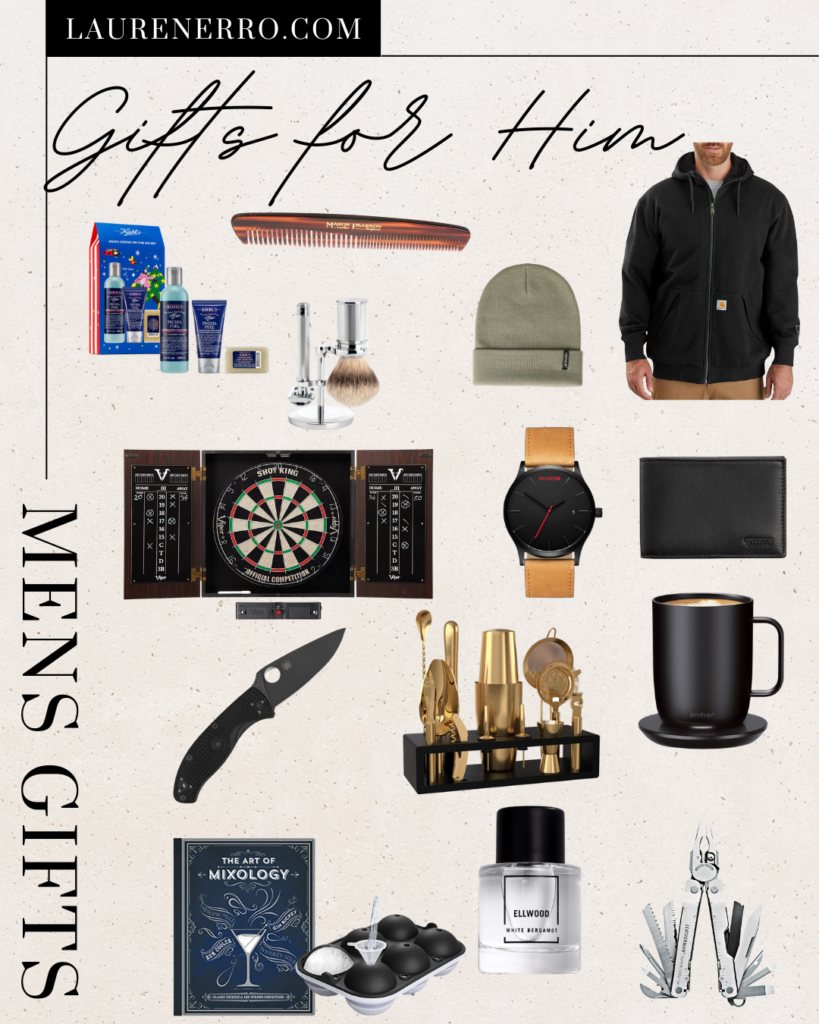 I bought Steve a pair of Ugg slippers a few years ago and he said this is one of the best gifts I've ever given him (I was actually surprised to hear this)! Ugg slippers are great quality and are definitely not something a guy would buy himself.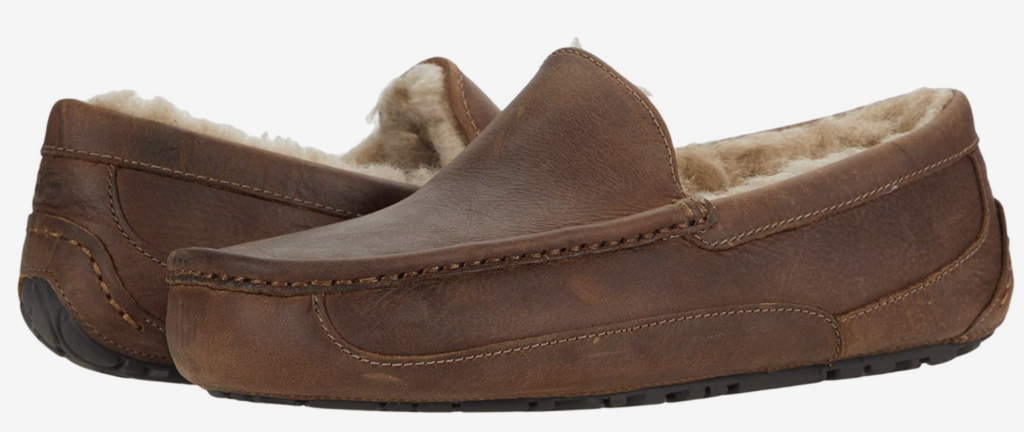 Steve uses a safety razor to shave so I bought him a really nice stand that looks classy sitting on our bathroom vanity. He also loves that refill blades are very inexpensive and he uses a new one every few shaves! Safety razors would be a great option if your man has sensitive skin.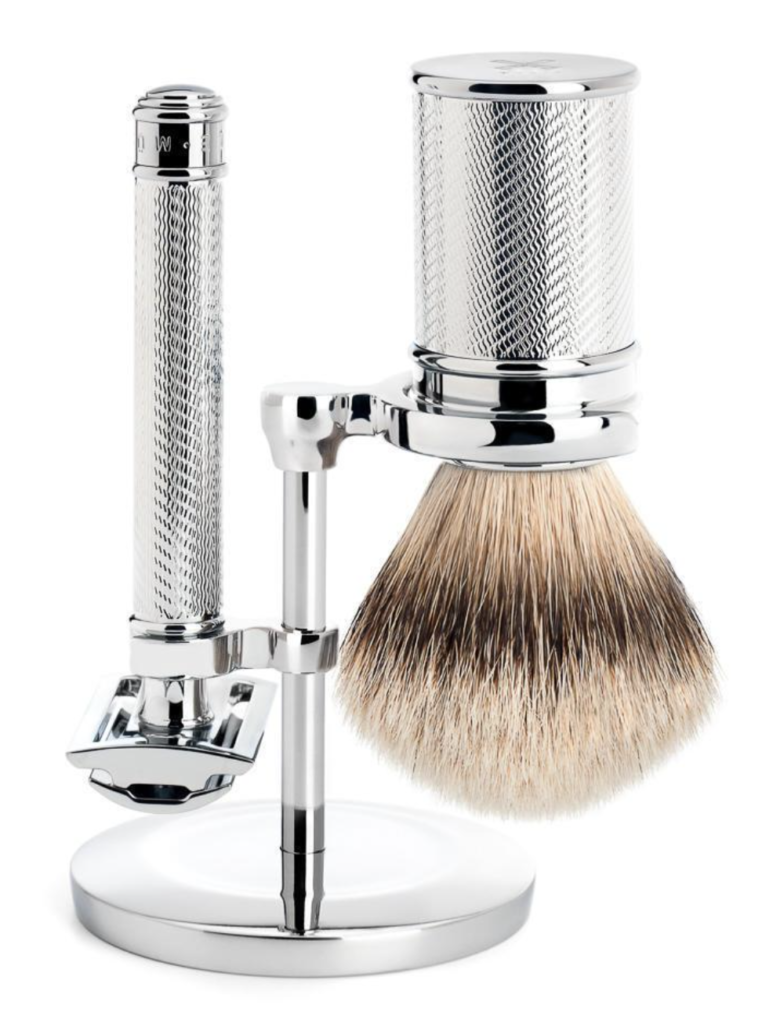 A high-quality leather wallet is always a great gift! I got Steve this Tumi 8 years ago and it still looks new!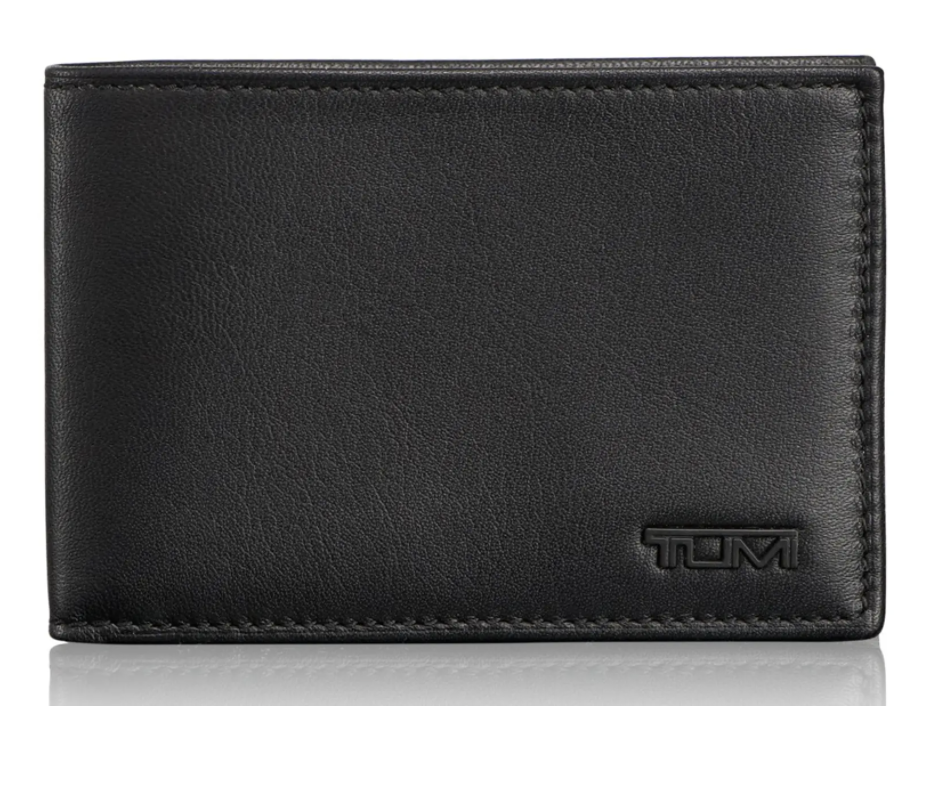 Steve always carries his knife with him. I bought him this Spyderco one 6 years ago and he wears it daily. Ladies, let me tell you… It comes in handy!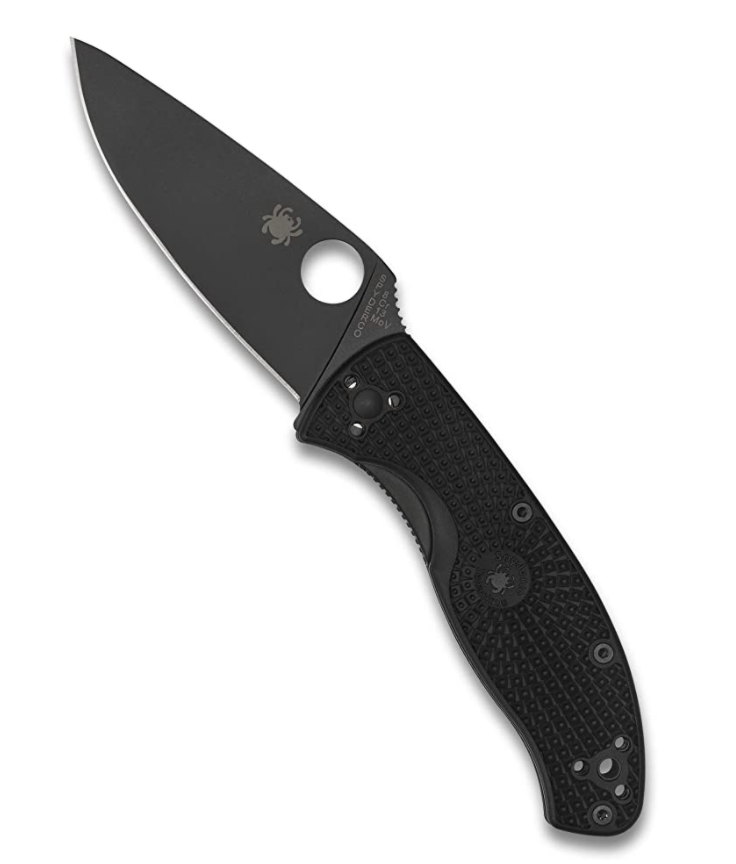 On that note, Steve also says every guy needs a Leatherman Multitool. It apparently has everything you'll ever need.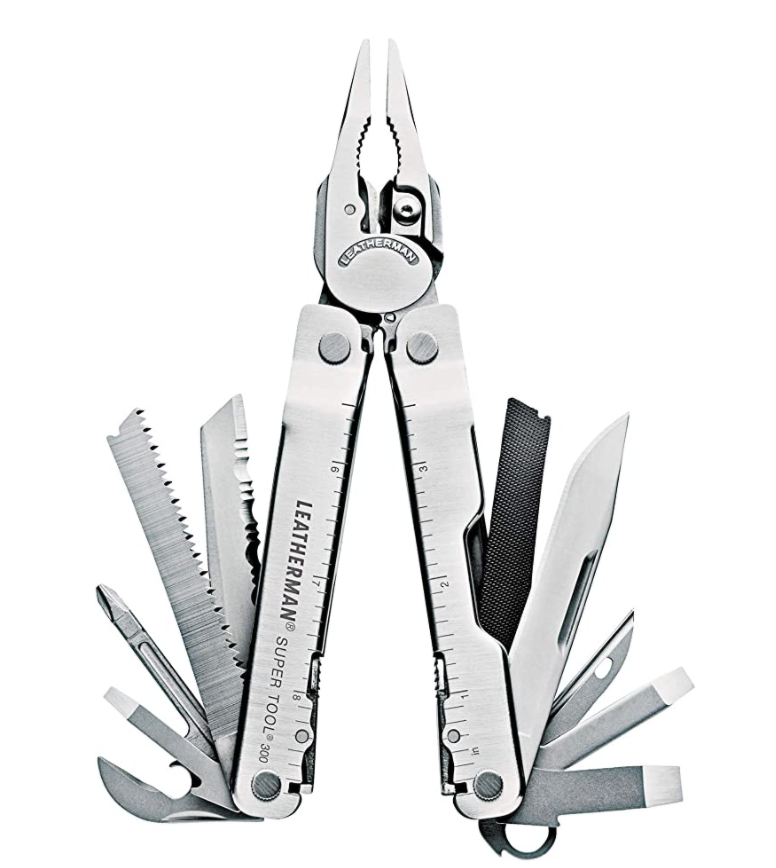 This watch is perfect for the guy that isn't flashy but still wants something cool and understated. Steve has had his for years and loves it. He actually saw his coworker wearing it and took a photo to tell me he liked it! That never happens haha.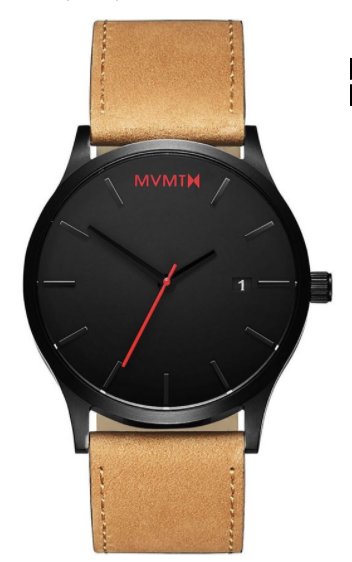 This cologne is SO good. Don't worry, it's not the original Abercrombie scent that bombards you when you walk into the store- this one is many and sophisticated!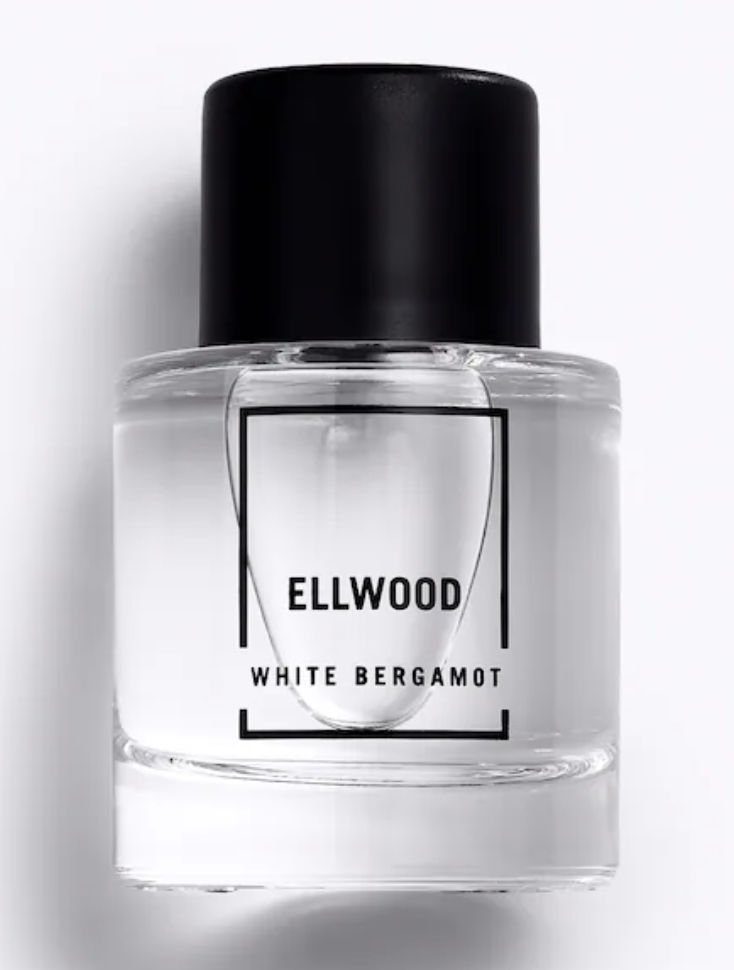 A nice comb is the best gift! I got Steve this one and he really likes it!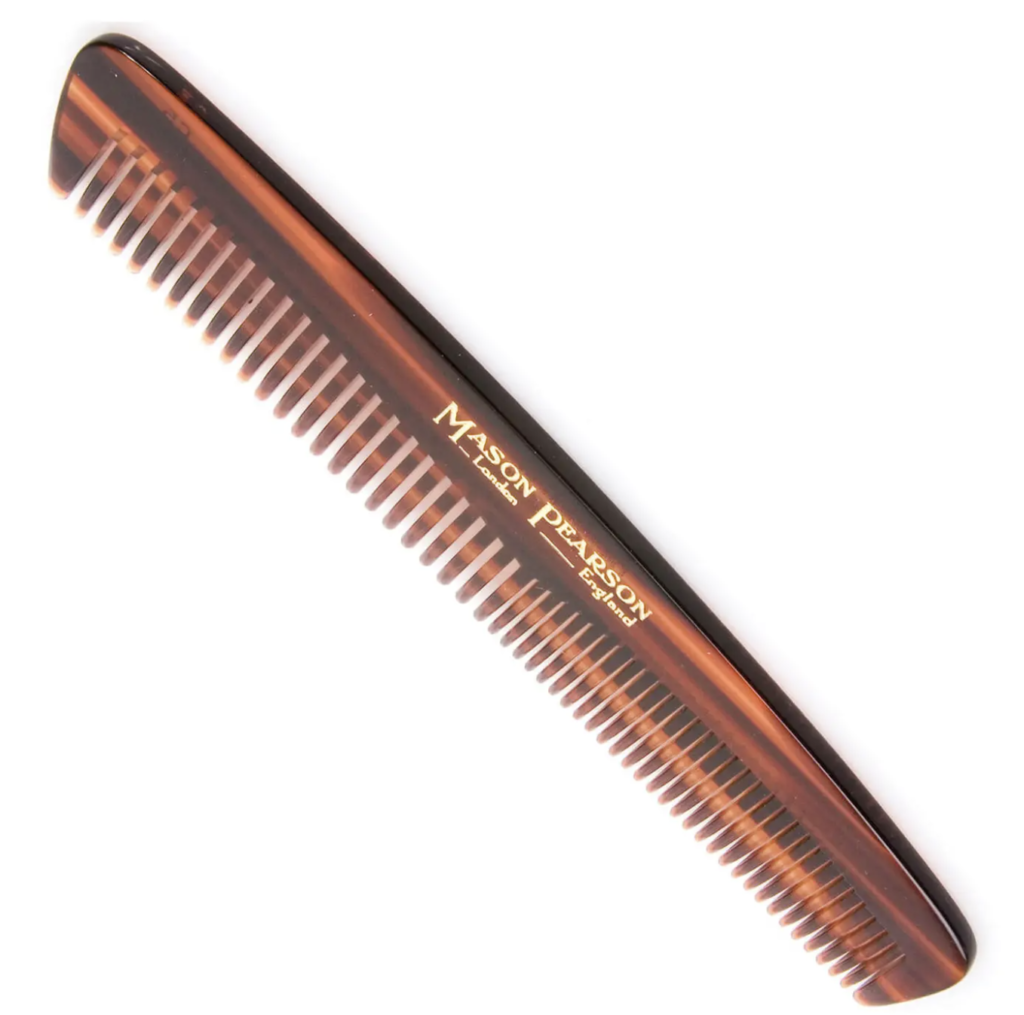 This was 100% Steve's idea – I would have never thought of it… A dartboard cabinet! It's perfect because they can play and when they're done they close it up and it looks like something nice on your wall.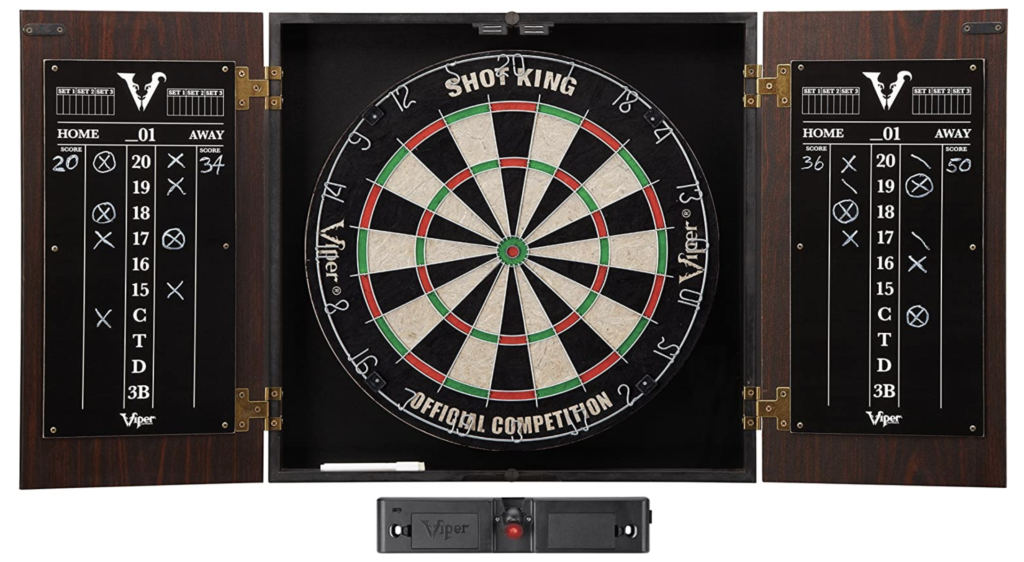 I bought this beanie for myself and Steve took it from me! He wears it all the time! he said he likes it more than his Carhartt one because apparently it's more comfortable and isn't as tall. It comes in so many colors!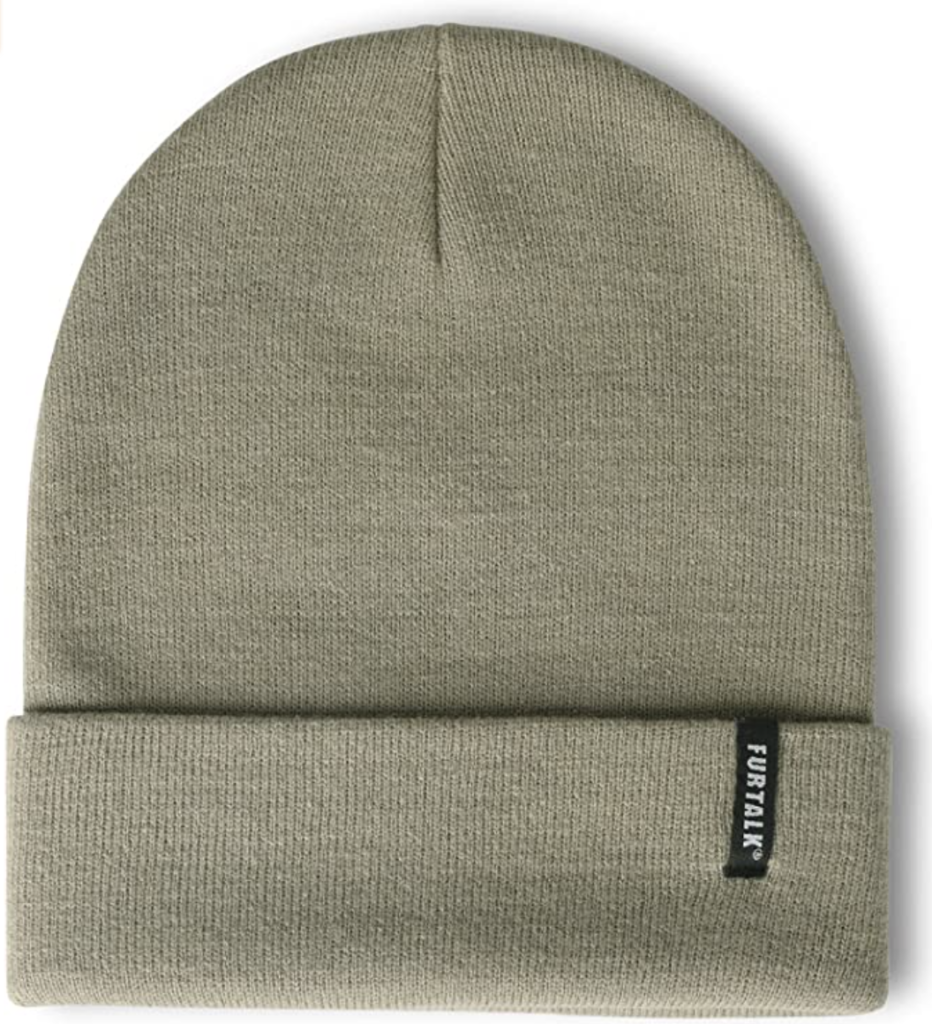 This Carhart jacket is on Steve's list for this year. They have a great variety of cool options and they are very durable!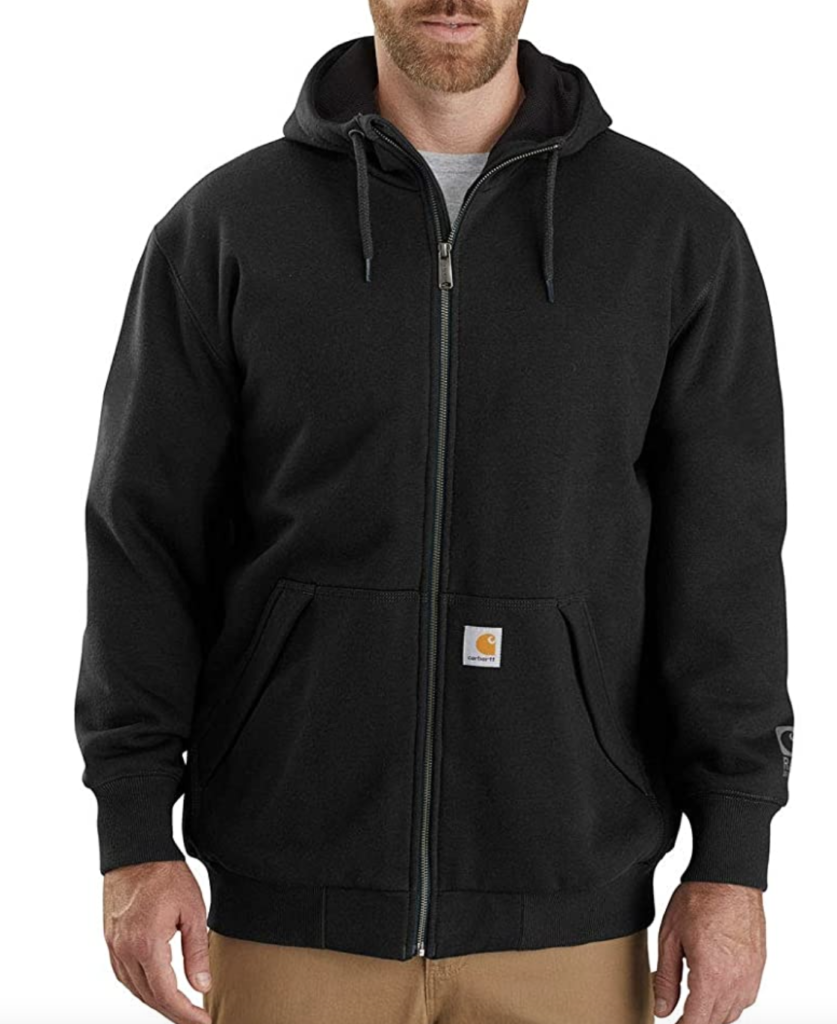 If your man likes to make cocktails this is a great bar set! A fun cocktail book makes the perfect add-on! Also, this ice ball maker is fun! I use ours more than Steve does LOL.

Steve drinks a ton of coffee and is constantly heating it up in the microwave so I plan to buy him this coffee warmer this year.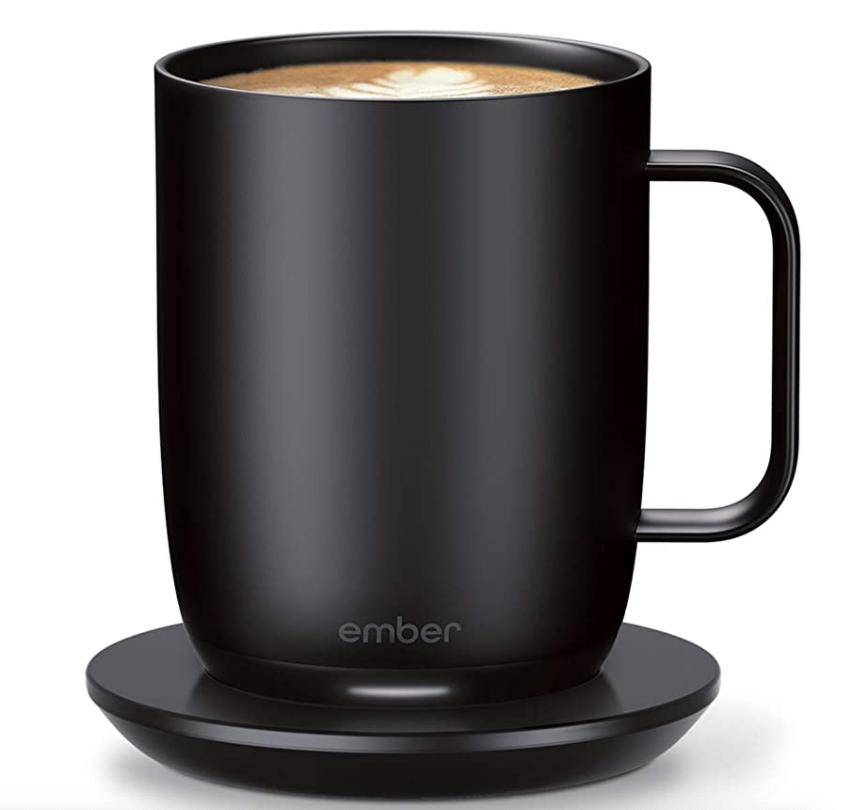 I wasn't planning on putting any skincare on this list but Steve actually wanted me to mention Kiehl's Facial Fuel. He said out of all of the products I've ever made him test that was his favorite! This is a great starter kit to get your guy into skincare! If your guy has zero interest I recommend checking out this post where I shared all my tips on how to get your man to use skincare.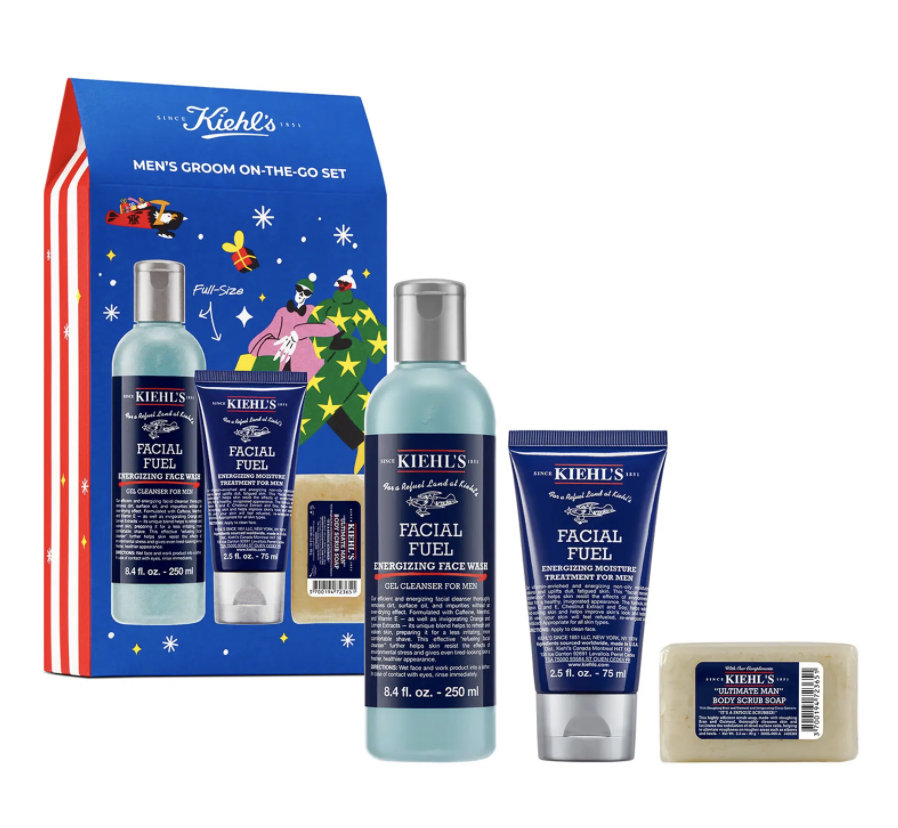 I hope this helps!
xx,
Lauren