The Benefits of Taking The Solution Beauty Collagen Supplements
Have you tried taking collagen supplements? I have been taking them for years and I've tried quite a few different brands. Lately, I've been testing Oslo Skin Lab's "The Solution Beauty Collagen" for 2 months and I'm excited to share them with you! In this post, I'll share all of the benefits of taking Oslo's collagen.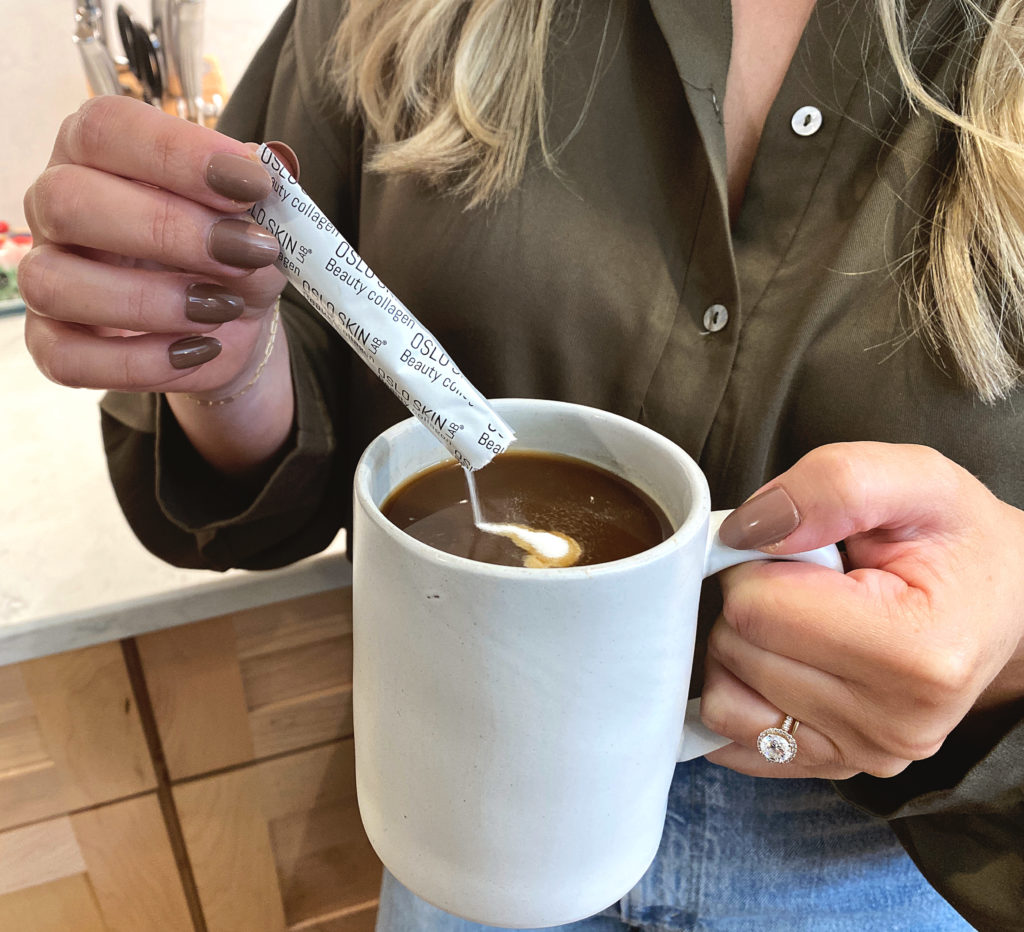 Why is collagen such a big deal?
Collagen is one of the most important parts of how our bodies function. It's the main structural protein in our body and it forms the connective tissue that is throughout us- like our skin, bones, muscles, and more.
Everyone's skin is made up of over 75% collagen! Unfortunately, around the age of 25, our collagen production begins to slow at a rate of around 1.5% per year, causing your skin to show wrinkles, sag, and no longer look as plump.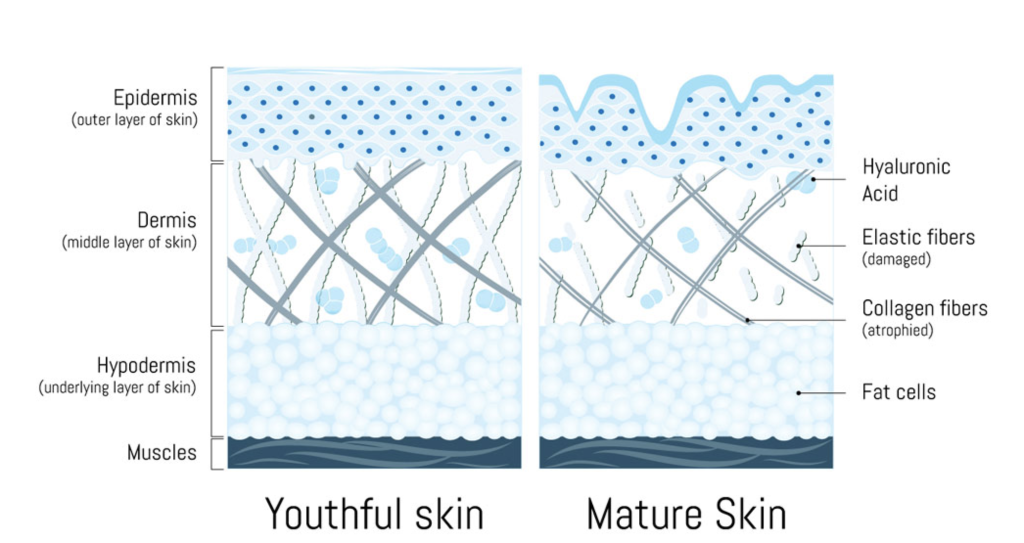 Why take collagen orally instead of applying it topically?
Taking collagen orally and applying collagen topically are two very different things. Though collagen is a common ingredient in topical skin care products, the actual collagen molecule is too large to reach all the way to the dermis (where the majority of our collagen is in our skin). So it really doesn't do much to boost your skin's collagen. It does, however, provide some good moisture, so it's not completely pointless. 
Collagen has been a popular ingredient in topical skincare products for a while. However, since the majority of the collagen in your skin is in the middle layer, or dermis layer, of your skin, it's difficult to apply a topical cream and have it restore collagen stores in the layer where it's needed most. Using a collagen peptides supplement helps mitigate this problem by working to help you produce more of your own collagen instead! 
 If you want the real benefits of using collagen to supplement your depleting levels you must ingest it. The fact that we can supplement with collagen as our body's natural collagen production declines is so cool! What a time to be alive!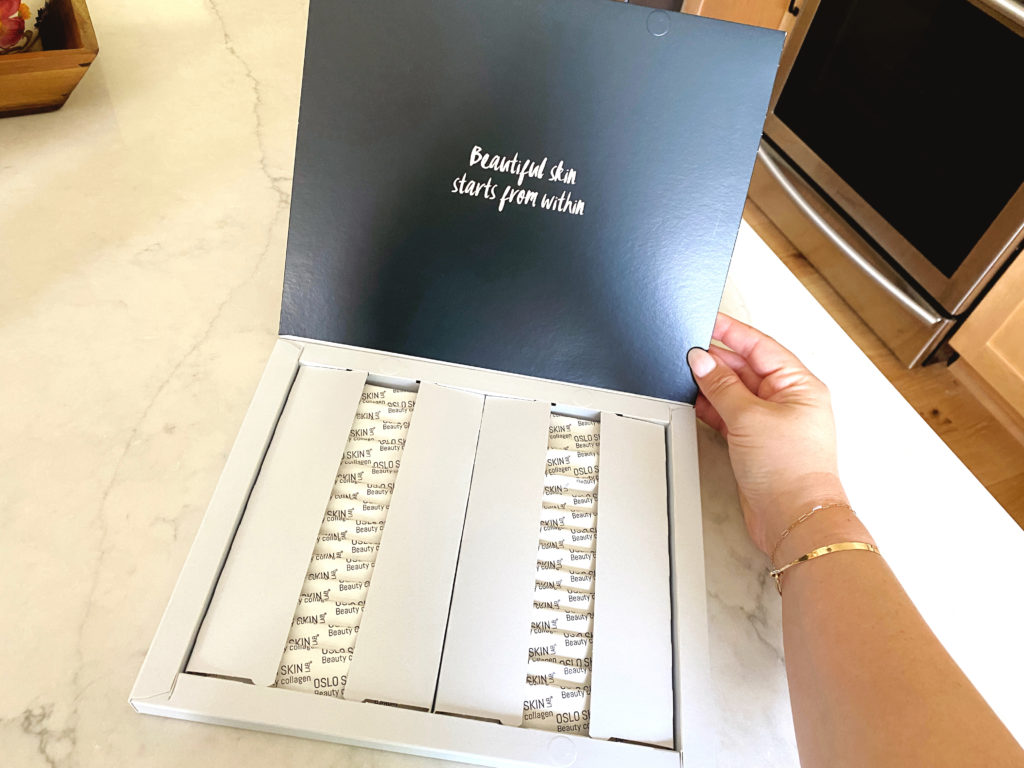 Why is The Solution Beauty Collagen unique?
There are a lot of conflicting opinions on whether taking collagen really makes any sort of difference in our skin. So I really appreciate that Oslo Skin Lab has done extensive studies to prove the benefits of taking The Solution Beauty Collagen and that it really works. They have double-blind & placebo-controlled studies where they tested 114 women for 8 weeks. The average results were a 20.1% reduction of wrinkles! The participants also noted that their skin became visibly firmer and smoother. They also mentioned a significant reduction of cellulite after 6 months of use! Read more about the studies here.
The collagen we already have in our bodies is continuously breaking down and floating around in our bloodstream before it is digested. These pieces are what tell our collagen production system that they need to make more but as we age that system begins to slow and doesn't replenish your collagen as often. 
Oslo skin lab has a patented method that cuts their collagen peptides into very precise sizes so they match the broken down pieces of collagen in your bloodstream. 
When you take The Solution Collagen it makes your body think that so much of your collagen has broken down it tells your production system to amp itself back up. Basically, when you take collagen peptides they trick your body into making more collagen again. Pretty neat, right?
You may have seen some collagen companies claim that their products help with joints as well as skin. The Solution is specifically made for your skin. It effectively mimics your skin's broken-down collagen to create more.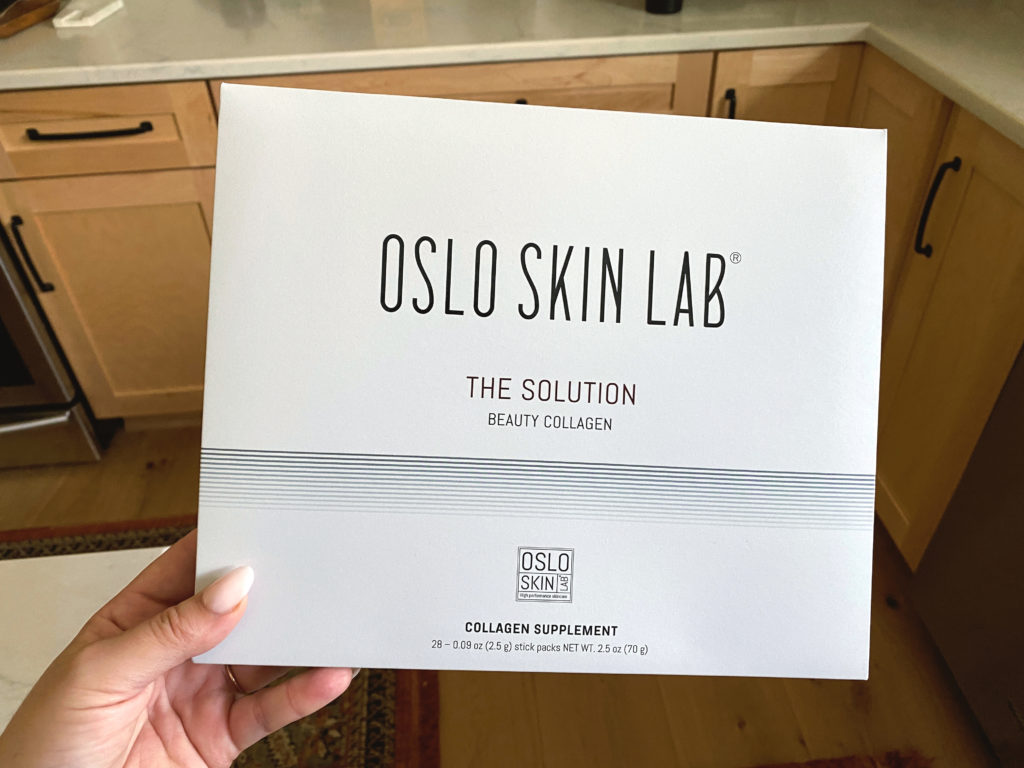 What Else do you need to know about Oslo Skin Lab's Collagen? 
Oslo Skin Labs is based in Norway and the fact that they're allowed to sell in Europe means you know it's totally safe for use. European regulations are much stricter than FDA in America. 
I particularly love that they are individually wrapped so if I'm out and about I can throw one in my purse or easily travel with them. Each serving has zero carbs, 1 gram of protein, and 10 calories. 
The collagen is made from Bovine (cow) skin because it mimics humans most closely. The cows that are used are grass-fed and antibiotic-free. 
I really appreciate how easily The Solution dissolves and that it's completely flavorless! I usually put it in my coffee every morning, mix it into my smoothies or even add it to my oatmeal! It's also easy to blend into iced drinks! 
There you have it! Now you know all of the benefits of taking The Solution Beauty Collagen!
If you want to try collagen and slow down the aging process for yourself I highly recommend you try The Solution! They have a really convenient membership plan that autoships every month and they are offering you 60% off of your first shipment! That brings your first order to less than $18 and I love that you can cancel at any time.
Use the code LAURENERRO at check out. 
Have you ever tried collagen? What was your experience? 
If you're looking for more ways to slow the aging process check out this post about the benefits of microcurrent!
Xx,
Lauren
Thank you to Oslo Skin Lab for sponsoring today's post. All opinions are my own and I genuinely love and recommend their collagen supplements.