Nordstrom Anniversary Sale Guide 2019- What I Bought and What I Recommend
Hi! Welcome to my first official coverage of The Nordstrom Anniversary Sale! This is kind of a big deal for me (and a little scary) because I'm going off-brand. I'm covering clothes, home decor, and of course a little beauty. I actually love fashion (not the crazy stuff you see on the runways, but classic, everyday style) and I always felt a little intimidated sharing it because I'm a "beauty blogger". Well, we all have to get dressed every day and sometimes I just really LOVE my outfit. I would occasionally share my #ootd on Instagram and get a lot of great feedback. So here it goes… I'm going to cover my picks from the Nordstrom sale!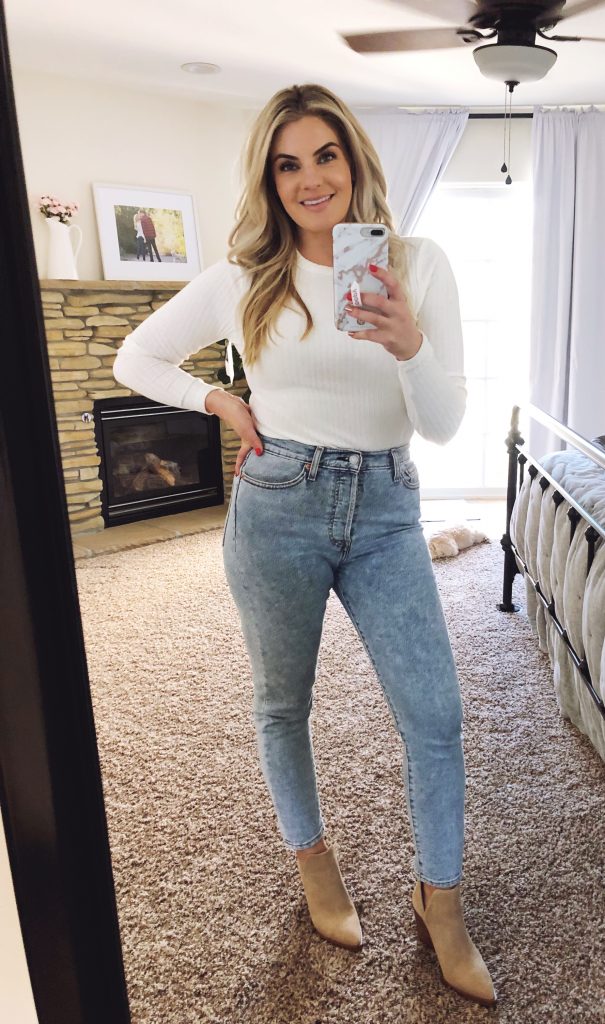 The Nordstrom sale officially starts for cardholders TOMORROW online & in stores- if you want more details please see my last post here. I was able to shop a little early and pick out my favorites.
*If you end up shopping the sale please use my links- It means so much to me! You can purchase online and pick up in stores and I'll still get credit! Thank you! ❤️
I ordered everything online and was able to pick some of it up early but most of it is being shipped to me over the next few days. I'll be doing try on hauls on my Instagram stories so you can see me wearing everything I purchased as it comes in. Since the sale starts tomorrow I wanted to show you everything I chose before it sells out! I linked the item images here so you can shop my picks (even though I don't have them in person). You can use the side arrows to see all of the items I either purchased or highly recommend! Just click on the image and it will bring you to Nordstrom's website.
Beauty Picks:
I love that there was such a focus on sunscreen this year! Supergoop has some amazing deals! Also, the St. Tropez self-tanner in jumbo size is a must have! Here are all of my beauty picks:

Sweaters
I was in need of cardigan type sweaters and the Nordstrom Sale did not disappoint! I am obsessed with the Topshop camel one and can't wait to see it in person. There are also some really cute pullovers this year! I'm loving all of the color options.

Tops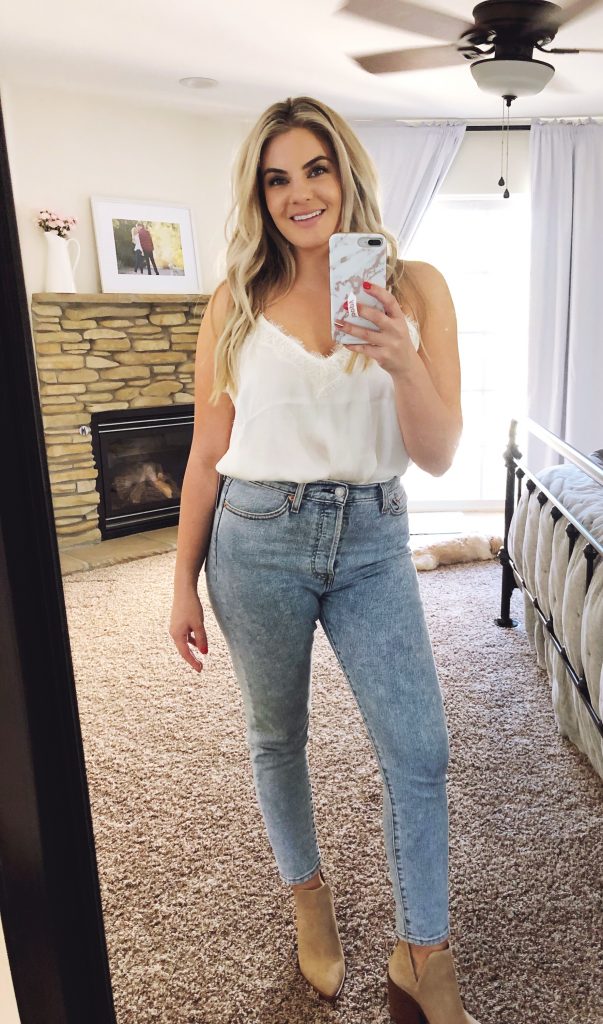 The satin cami has been on my list for a while and I was able to pick it up in store today… it is perfect! I got it in black and white. I also LOVE this satin button down– I'm hoping it doesn't look like pajamas in person… lol

Bottoms
The Nordstrom Sale is the perfect time to stock up on jeans! Also- buy the Spanx faux leather leggings they make your booty look so good! Be sure to size up on those because they are TIGHT.

Jackets
Can you tell I'm into fuzzy jackets this year? I'm also so excited to try on this suede moto jacket.

Jewelry
I have a hard time splurging on jewelry so this is a great time to purchase nicer quality pieces at a great price. Everything is under $75 and most are under $50!

Shoes
I was looking for new booties and ended up with 3 pairs! These are a MUST BUY. I love that you can wear socks with them. They are seriously so flattering- I love showing a little ankle and these do that perfectly!

Lounge
The PJ's are so cute this year! I definitely keep my pajamas way past their prime and finally cleaned out my pajama drawer without having new pajamas to restock with. I didn't realize finding cute, comfortable pj's would be so difficult so this sale came just in time!

Athletic Wear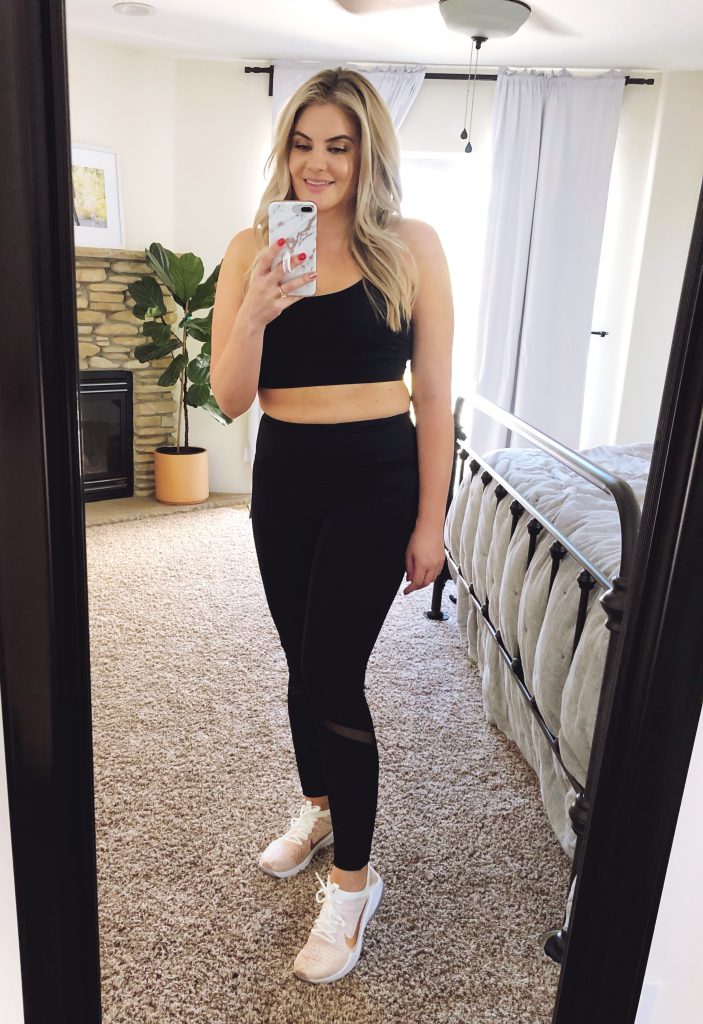 This is the perfect time to buy more leggings, sports bras, and athletic shoes. I am loving the new Zella leggings they pass the squat test and the mesh around the calf will help keep you cool.

Handbags & Hats
Of course I found some hats… you can never have enough in my opinion! They're like nude lipsticks.. haha!

Home
I was so surprised by the amazing deals in the home department! Buy that Barefoot Dreams blanket you've been holding off on- you won't regret it! Also, start buying gifts for the holidays! I always love a good candle as a gift *hint hint 🙂 Also, I had no idea Nordstrom sells rugs! I love this one!

Alright! Those are my Nordstrom Anniversary Sale picks! I will update this as I get items in and actually try them on so be sure to check back here if you're wondering about quality and sizing.
Happy shopping! What are you on the hunt for this year?