Blonde Hair Care… The Struggle is Real
Ok, I need to vent. I just left the hair salon after 4 HOURS getting my blonde hair fixed from the 3 hours I spent there last week! I wish I was exaggerating.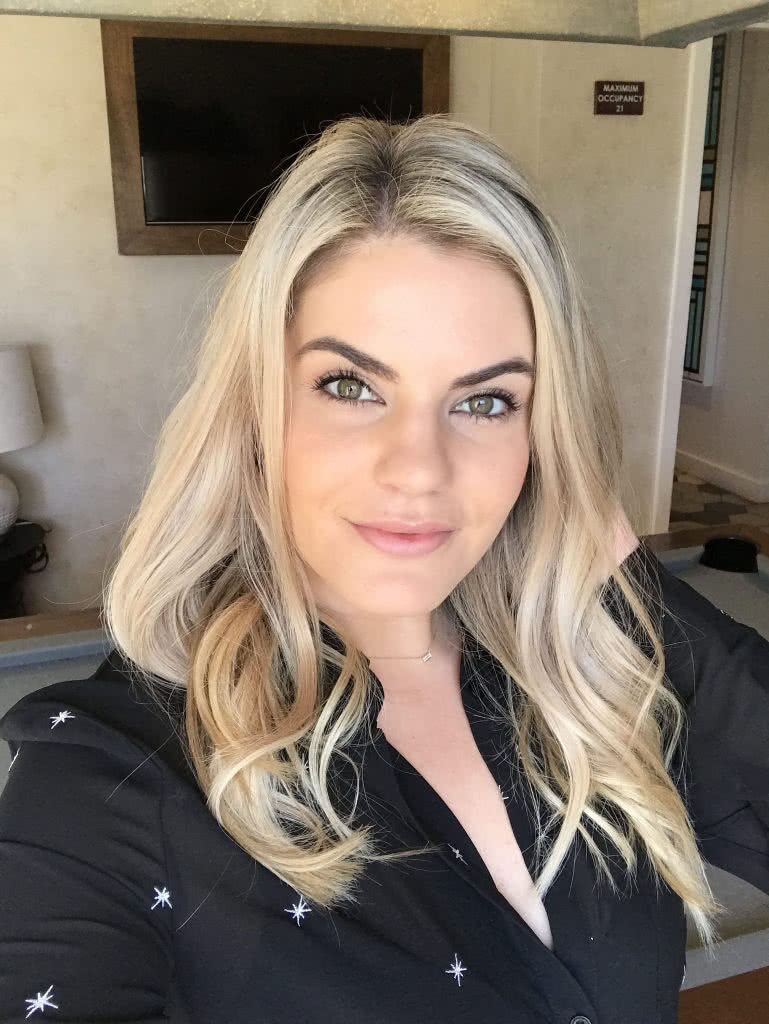 Heres the situation with my hair. I have A LOT and it grows FAST. My entire life I would go to get my haircut and every new hairdresser would remind me… as if I didn't know. Trust me. I know.
The Back Story
I've always been blonde (level 6, if you speak hair). That is considered a dark blonde. I've gotten highlights since I was 16. I went to my mom's colorist until I moved away for college. I had to find a new stylist and it wasn't easy. I constantly had the pleasure of them reminding me how much hair I have and that they need to charge me extra for all of the product/ foils/ B.S. because of it. I made it a rule that when someone made me feel bad about how thick my hair was I would never return. So as you can imagine, I went through many stylists in college. I also discovered that if you don't get the color ON my scalp I look like I have roots the instant I leave the salon because my hair is so straight. Apparently, this is something that almost every hairstylist struggles with, or maybe its just on me. I would have to go back and get them touched up within a week if it wasn't close enough. So yay. It would take me 2x as long to get my thick hair colored. I began to hate getting my hair done. I would either have to micromanage the stylist to get on my roots and make the highlights super fine or I would leave with chunky grown out highlights and be upset and have to go back and feel awkward.
When I moved back to San Diego after college, I had to find a new salon again. I went to a very well known salon in Encinitas for about a year and it got to the point where I couldn't brush my hair it was so damaged. I didn't love my hair stylist (all she talked about was CrossFit and family drama) but I did like the color she gave me and the fact that she has thick hair too so I feel like we had a special bond. So I stayed until I couldn't stand it anymore.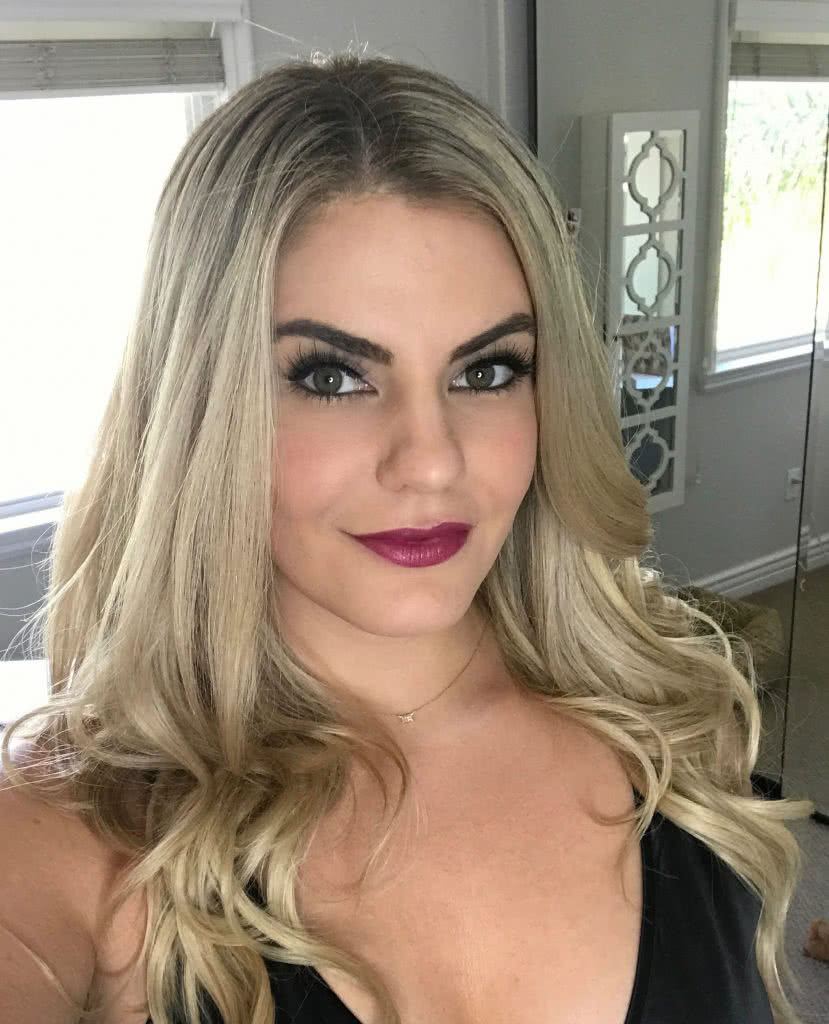 I was getting takeout from my favorite restaurant one day and noticed a new salon opened up next door. I walked in and made an appointment with someone new. If you are a blonde you know how scary this is. It ended up being amazing. I met Susi and she rehabbed my hair and gave me close, fine highlights and lowlights. She would occasionally get chunky or not close enough and I'd have to get it fixed but I trusted her and she always made it right. I told her I want to try balayage one day and she told me no. Then I told her I wanted to go whiter blonde and she told me no. LOL. After 9 years I decided it was time to look elsewhere. My hair was healthy and I wanted something new.
So I was getting a facial at a salon near Steve's work (an hour away from our house) and decided on a whim to get my hair colored. It was the MOST AMAZING color I've ever had. Super ashy, baby lights, and I learned about purple shampoo! I absolutely loved my new stylist. Then I went to pay and it cost me $225! I almost fainted. Susi was $90 plus tip. I loved my new stylist so much I went back a few more times. The last time I was there the owner of the salon was kind of vibing me out. I asked my stylist if she noticed and she told me that the owner asked if she planned to spend 3+ hours on me again and that she told her "yes, and that I should get what I pay for" (I freaking love her). That left such a bad taste in my mouth about the salon. I was really conflicted because I found someone that really knows and loves coloring hair, but I don't want to support a salon like that. Plus the drive was ridiculous.
I started to look for salons closer to my house.I ended up going back to the very first salon I tried after college. They are literally HUGE and have an amazing reputation. Oh, and it is (only) $130 (haha).
Sooo… My Hair Was a Little Too Blonde…
The new stylist made me a little too blonde (which means going back in 4 weeks instead of 6, but it was ok. What really got me was that I ended up paying $190 + tip because they charged me for an add on I didn't know about.  I also noticed some areas around my face already had roots when I left. This was right before the holiday weekend so I waited until this week to make an appointment to fix it.
Holy shit do I regret it. She added MORE highlights to my hair so I was literally platinum blonde in some areas (which looks horrible with my skin tone and dark brows IMO), but the baby hairs were still dark. So she put bleach on them and they turned a lovely shade of orange. I noticed the orange when I took a selfie for my Instagram story. I asked her what she thought and she dried the front and decided that yes it needs more bleach. So she bleached them again. Still orange. Then she dries my hair so we can see what we are working with. My hair is PLATINUM and orange. At this point, I was sitting there for 2.5 hours. The owner came over and said to add lowlights and bleach the front hairs again but do it as a highlight instead of brushing it on.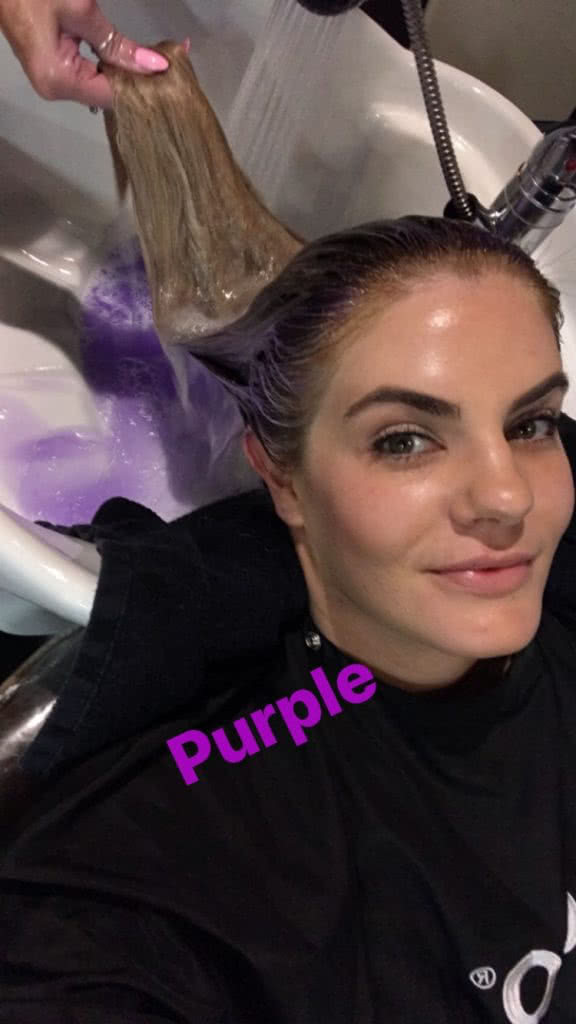 So here I am. I have orange-yellow baby hairs in the front, and now the front of my head (around my face) is darker than the back. WTF.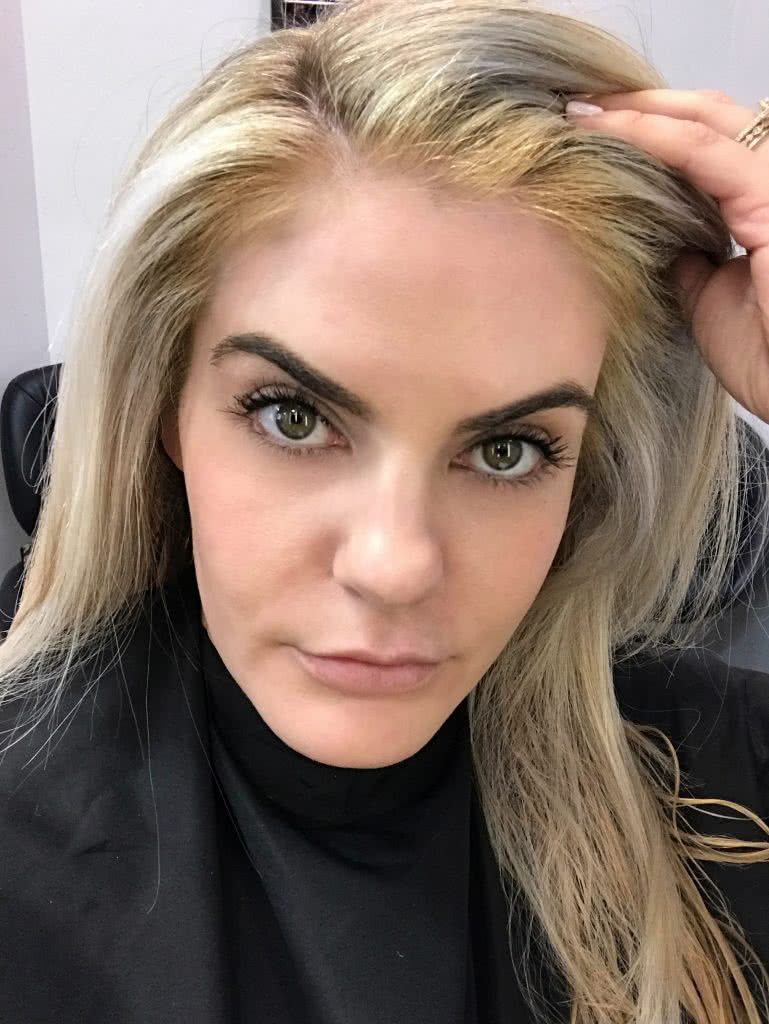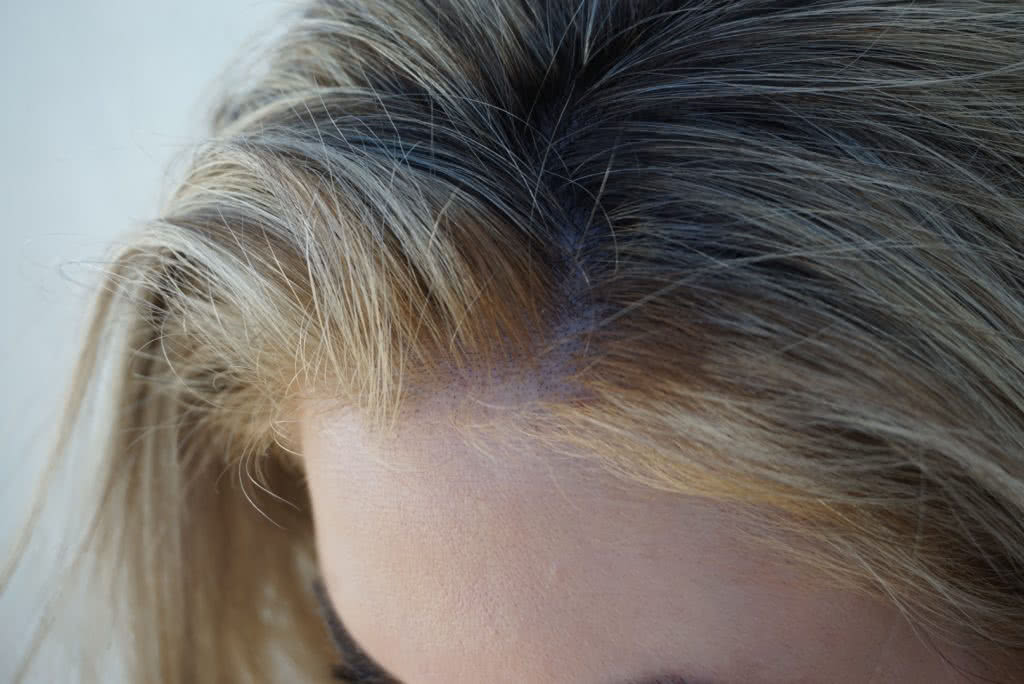 I mean… You can see my roots! Mixed with orange, yellow and bleach.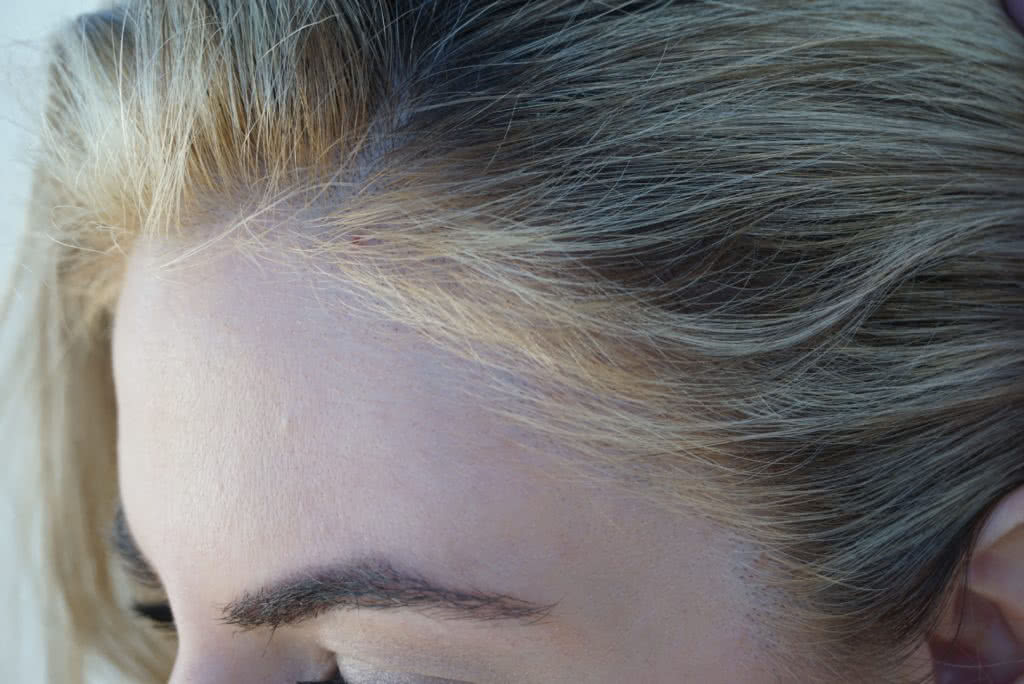 Nice chunk of yellow/ orange on my hairline.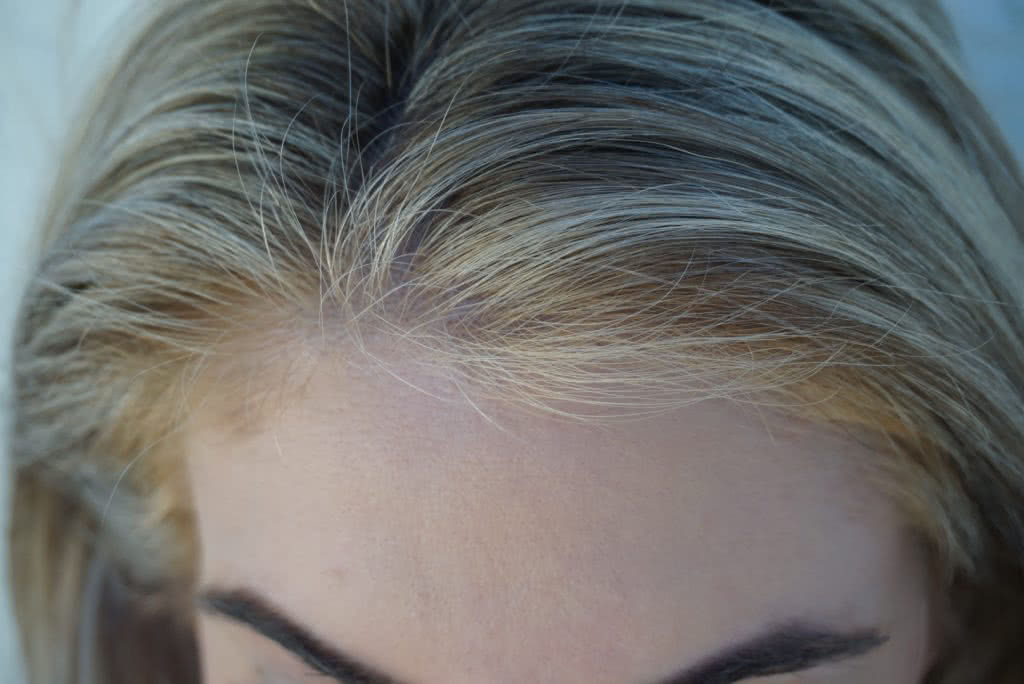 Another angle.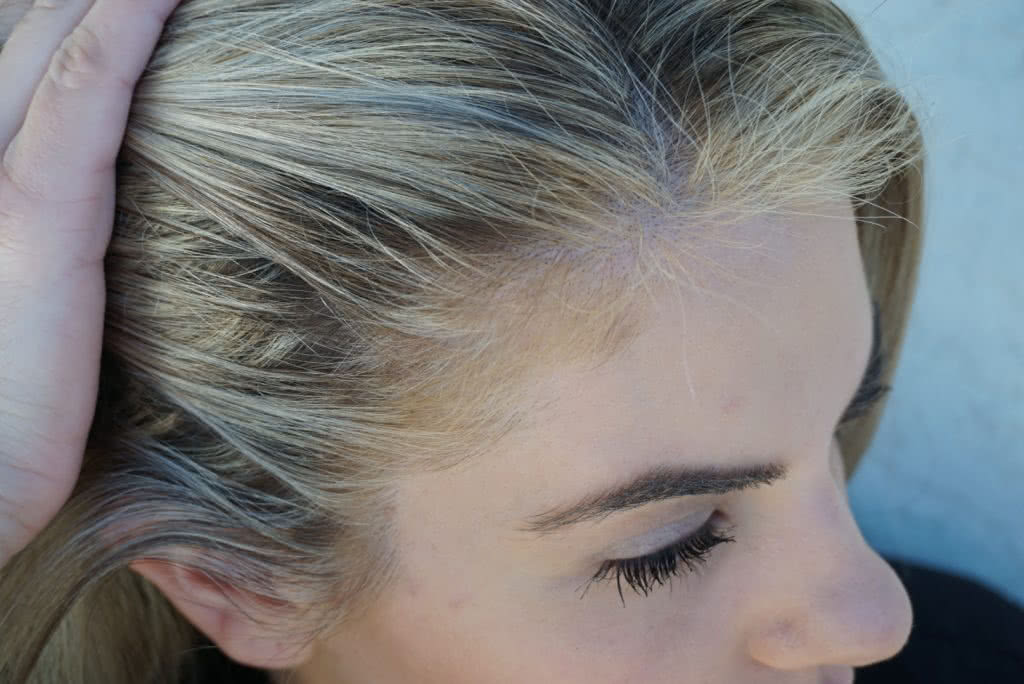 How about where they missed a part so I have darker hair on my forehead than it gets lighter?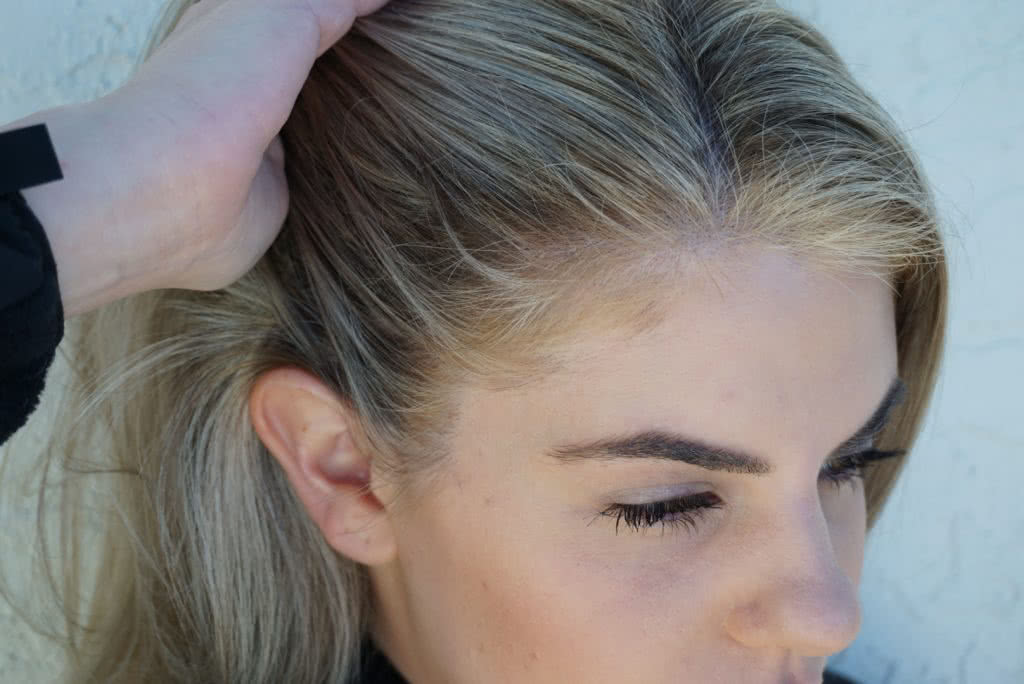 I'm dying here.
I'm at a complete loss for what to do. I can't be the only blonde that struggles with finding the perfect stylist and salon, right? Any tips? Or referrals that aren't $200 in North County San Diego??
XOX-