How To Achieve Sofia Richie's Iconic Hair Looks
Sofia Richie has quickly become a style icon and I'm here for it! This 24- year- old beauty is the youngest daughter of legendary singer Lionel Richie and sister to Nicole Richie. She's come a long way from her Scott Disick days and It's been really fun to watch her style evolve into classic preppy chic. They call her aesthetic "quiet Luxury" and I really like her tasteful looks. I also LOVE her hair! In this post, I'm going to break down how to recreate her hairstyles for you! Keep reading to learn how to achieve Sofia Richie's iconic hair looks!
Slicked Back Bun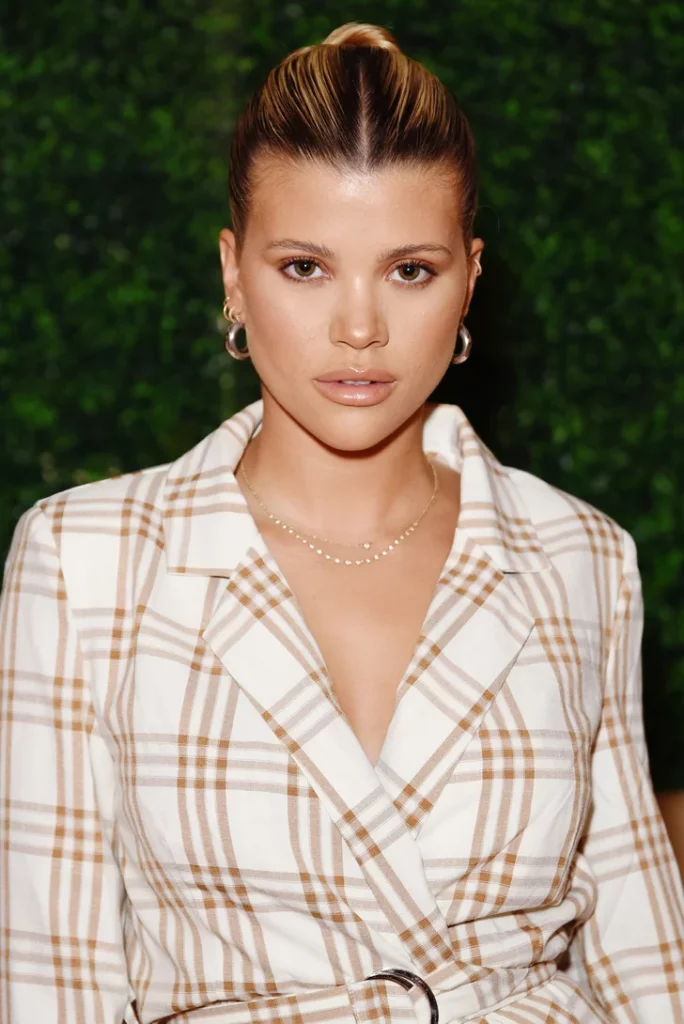 The slicked-back bun is a signature look of Richie's for a good reason. It's even how she styled her hair for her wedding. It's casual, elegant, and easy to replicate at home. To get the look, pull your hair into a high ponytail and secure it with an elastic before twisting the end in a circular motion around the base of the hair tie and pin it into place. Slick it back with hair wax to lay down any frizz and baby hairs.
Claw Clip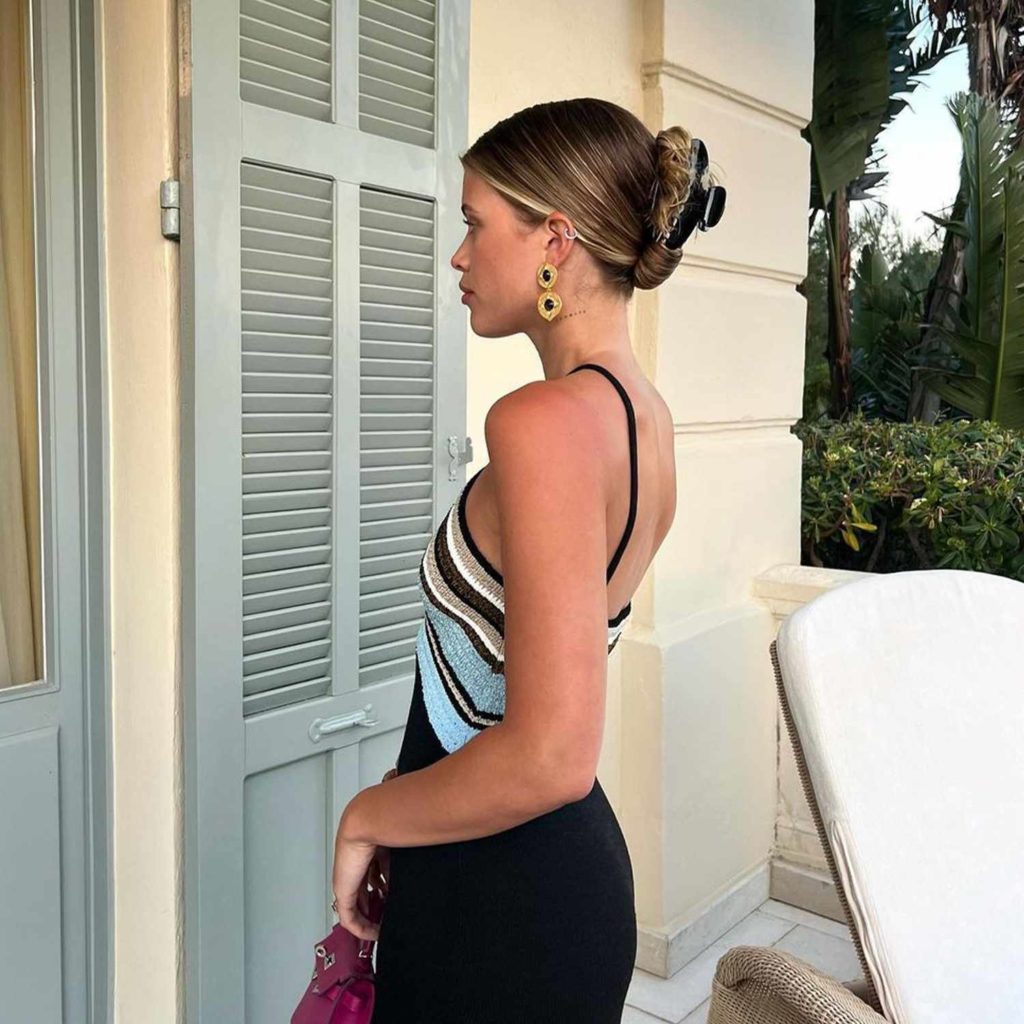 Sofia went super casual on her honeymoon with this clipped-up-do. This style is as easy as it gets! Grab a large claw clip, twist your hair up from the base of your head, and secure it with the clip. It's the perfect way to get that up-do look without much effort. Add hair wax around your flyaways to really make this look sleek.
Classic Waves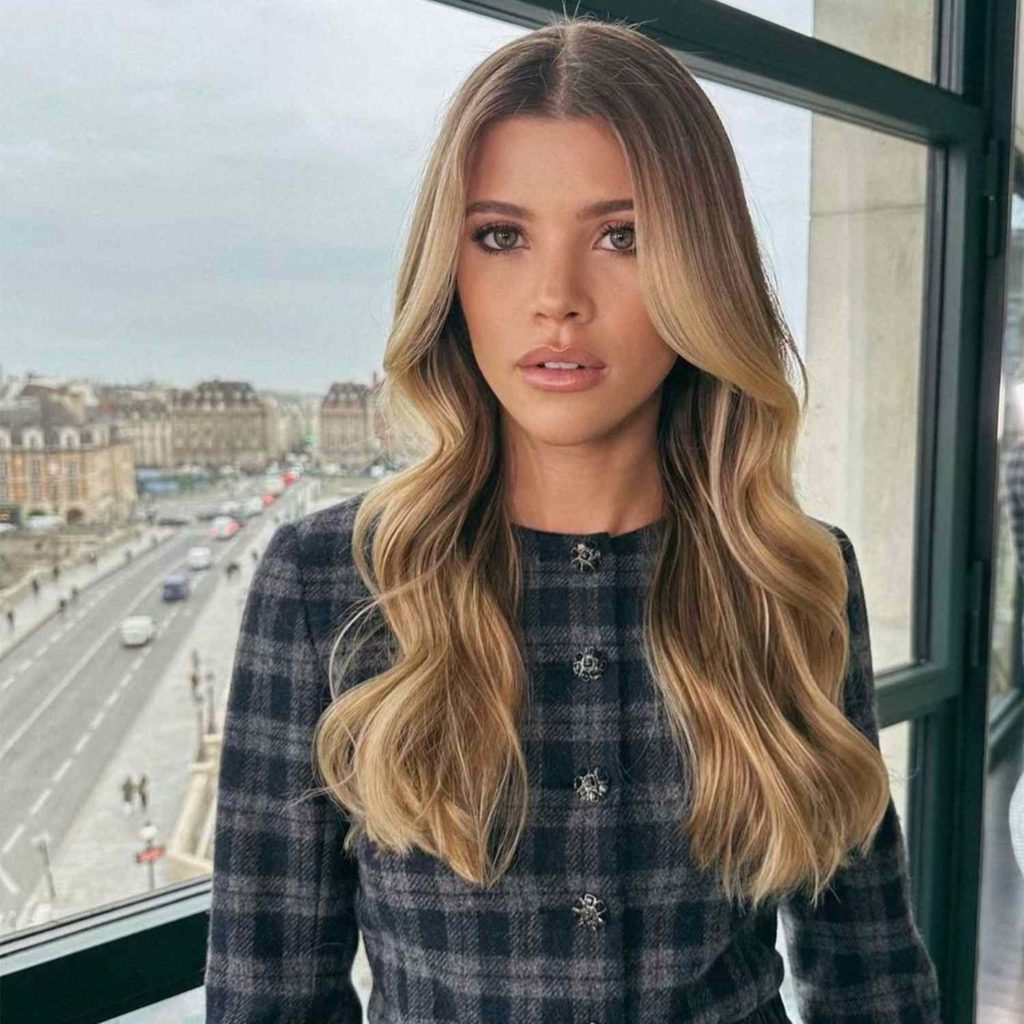 You can't go wrong with classic wavy hair. For this look, you'll need to grab your big curling iron. Section pieces of hair and curl them away from your face. Start with the bottom and work your way to the top to make things easier and finish everything off with some hairspray to lock it all into place.
Here's my tutorial on how to create beautiful classic waves with a curling iron:
High Ponytail Braid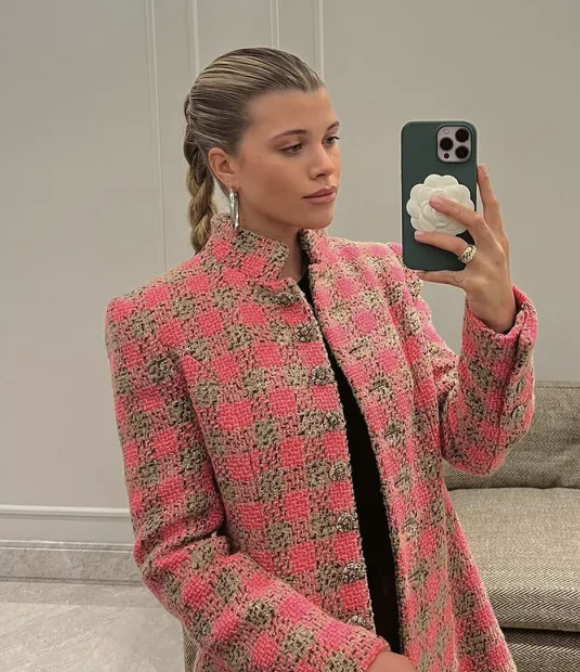 An easy way to do something with your hair when it is not cooperating is to slick it into a ponytail and braid it. To achieve this look, you'll need to do a basic ponytail, and then braid it down. Secure the end with an elastic and make sure that those baby hairs are controlled with some hairspray or wax.
Half-Up Waves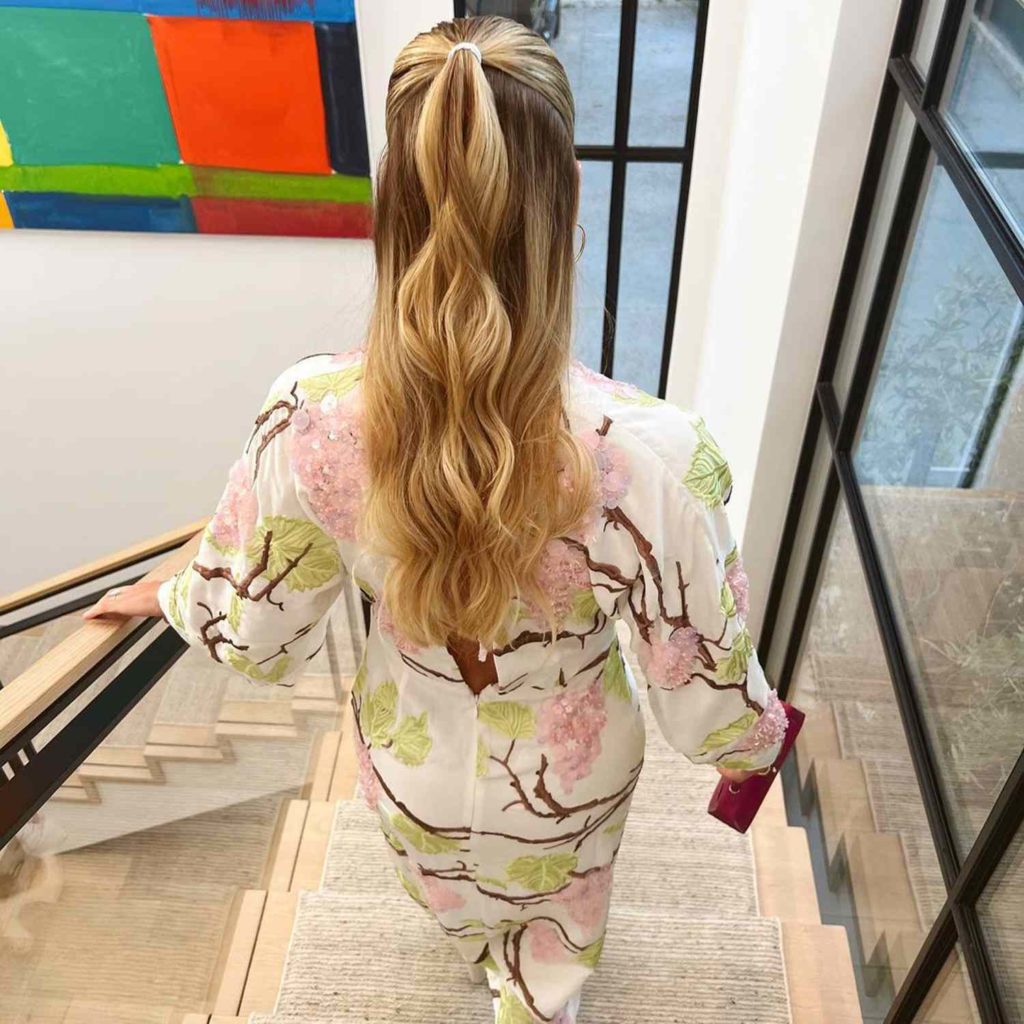 A half-up half-down style is good whether you're dressed up or down. Here, Richie kept it classic with her hair pulled back into a high half-up style. To get this look, you'll need to pull your hair into a half-up pony and secure it with a small elastic at the back of the head. Finish it off with some curls for a more elegant look.
Voluminous Ponytail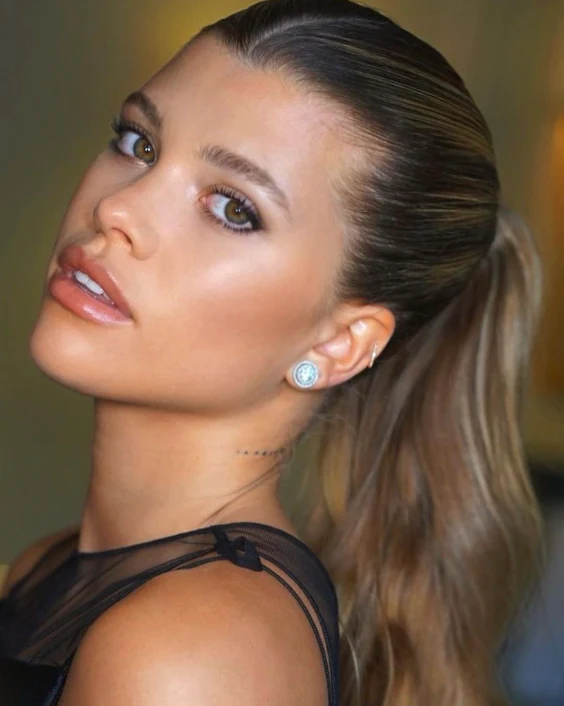 I love a good voluminous pony. To style this correctly, you'll need a secure hair tie and a teasing comb to get that big volume. For an extra big pony style, try stacking 2 ponytails on top of each other. Make sure you finish this one off with some extra hold hairspray to keep this style lasting all day. Slick back your roots with hair wax.
Super Straight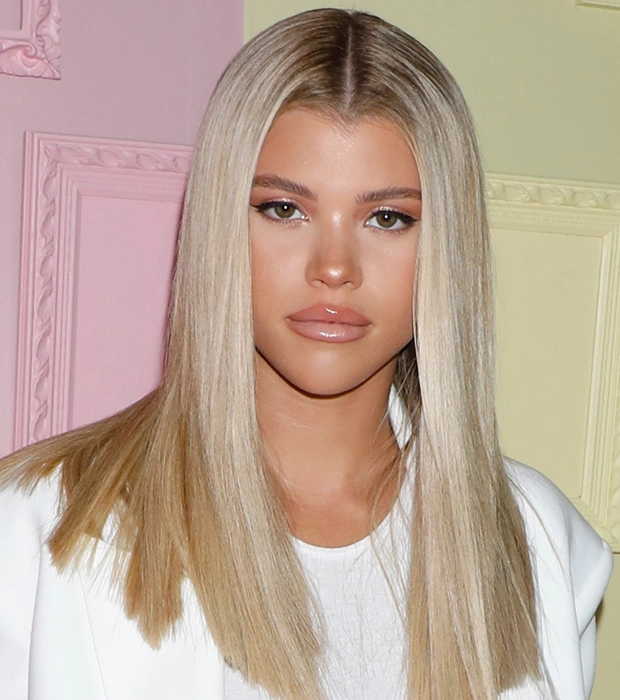 This style looks so good after a fresh cut! Grab your flat iron and heat protector for this chic style. You'll want to section off your hair in small sections starting from the bottom and working your way to the top for the flat iron to get things nice a sleek. Finish things off with some hair spray for an all-day hold.
Big Voluminous Waves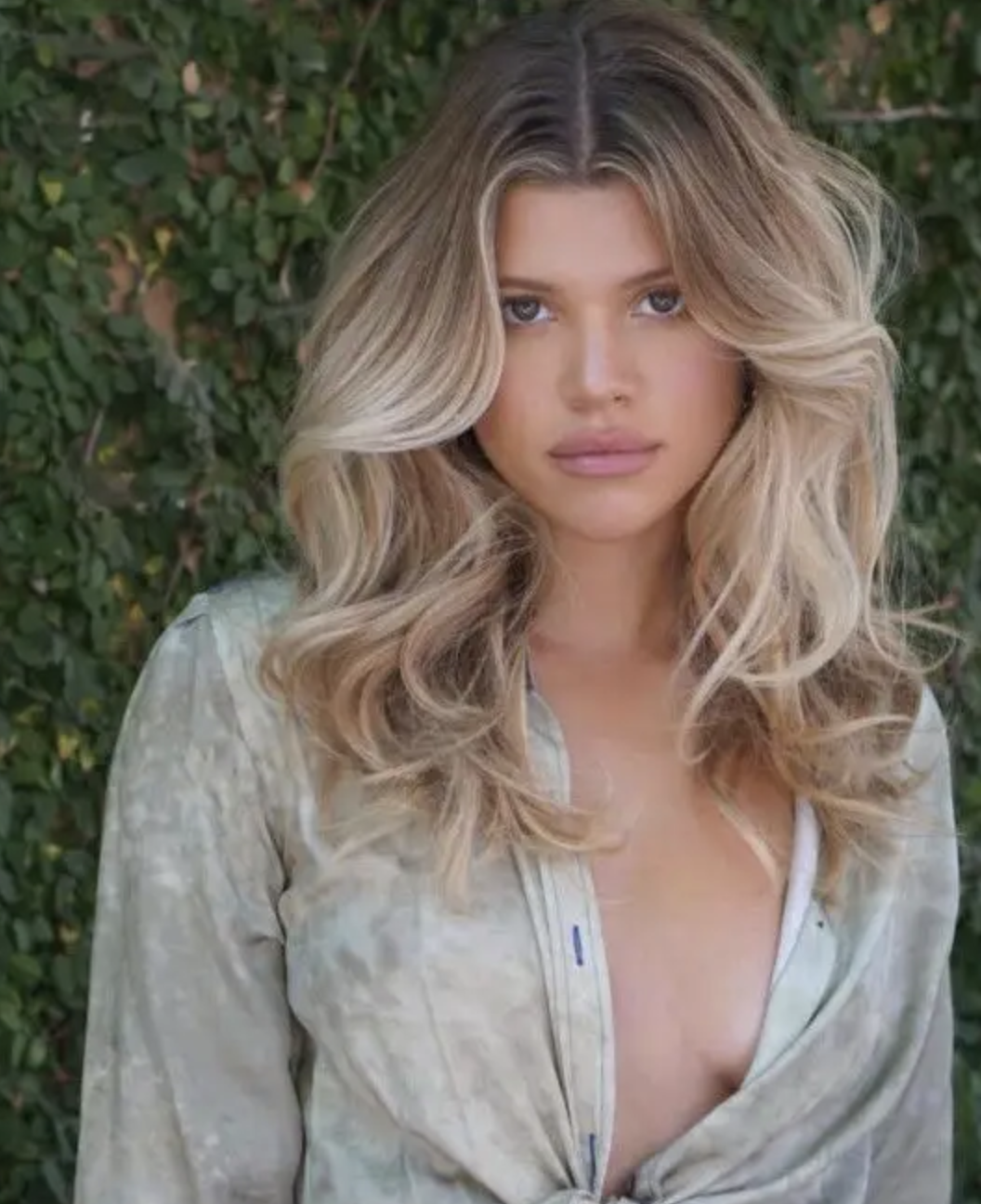 This look takes some work, but once it's finished it's worth it! You'll need your curling iron again for this style. Start by curling your hair in bigger sections away from your face. Grab a teasing comb and backcomb pieces of your hair until your desired volume is achieved. Finish things off by bending over and flipping your hair in front of your face and spraying it down with some texture spray.
How To Achieve Sofia Richie's Iconic Hair Looks- Here is my tutorial on how to create the iconic 90's supermodel blowout with a curling iron:
If you liked this article on how to achieve Sofia Richie's stunning hair looks check out all of my hair-related blog posts HERE & YouTube tutorials/ reviews HERE.
xx,
Lauren