Skin Nation Review- An All Organic Skincare Line
This post is in collaboration with Skin Nation.  As always all opinions are my own.
You all know I LOVE learning about new products. When the organic skincare company, Skin Nation, reached out I was really excited because it was started by Michelle Stafford– actress, writer, producer and two-time EMMY winner… NBD. She is currently playing Nina Clay on General Hospital!
The reason she started this company is REALLY amazing. Michelle's sister was diagnosed with breast cancer a few years ago and she went into research mode to figure out a way she could help. She quickly discovered that most products have a lot of toxic chemicals, and how they can really cause damage. She tried finding natural, affordable products that work and realized that it was surprisingly challenging. 
After a lot of research and testing, Skin Nation was born!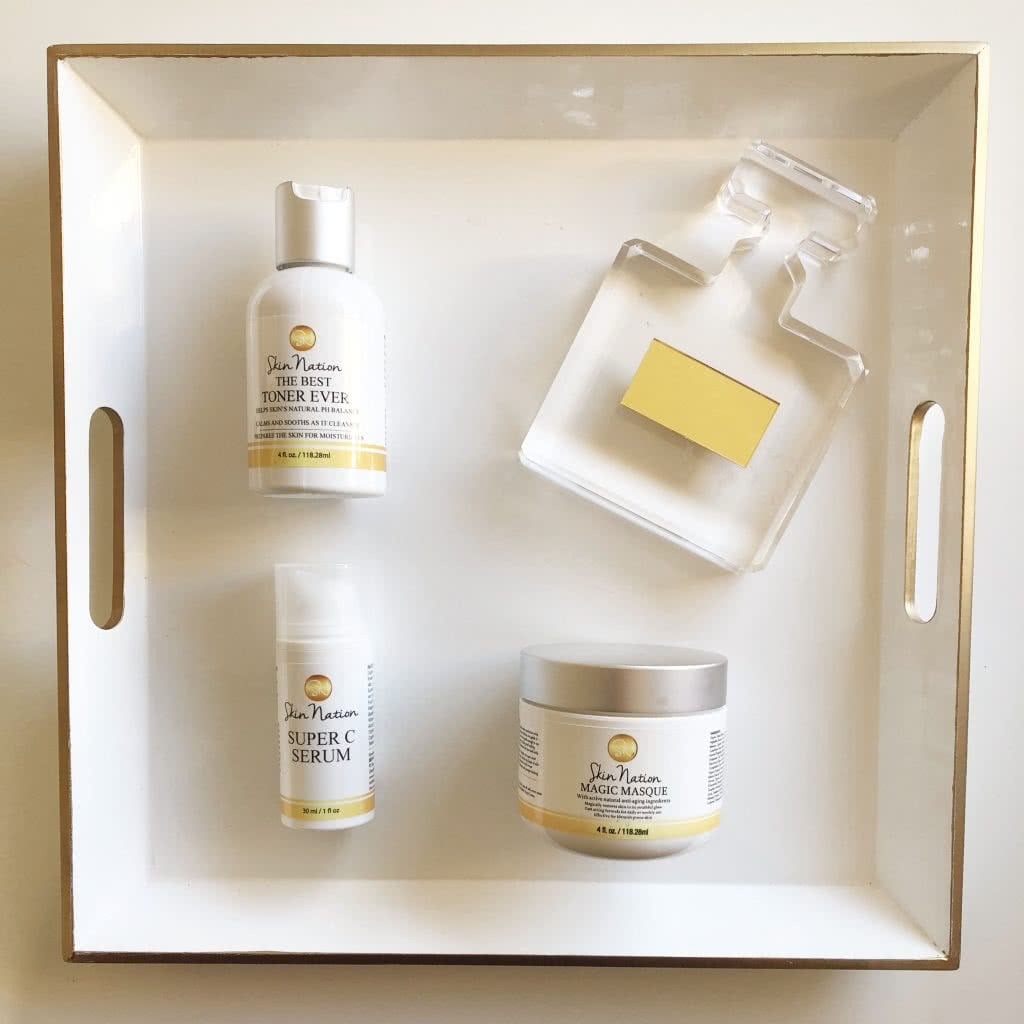 They were sweet enough to give me three products to test.
A Review of Skin Nation:
You all know I live for toners because they are an essential part of cleansing. I love this one because it is alcohol-free, calms redness and is super hydrating.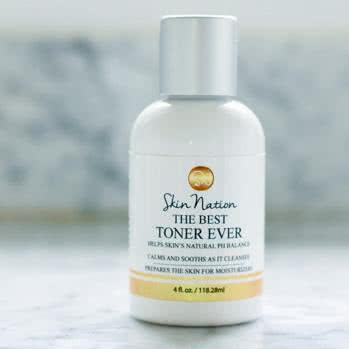 I LOVE vitamin C because it is such a powerhouse vitamin- it generates collagen and restores elasticity. Their serum has aloe, omega 3 & 6 enriched rosehip oil, antioxidant fruit extracts, vitamin E and organic neem oil. BTW, Neem oil has been a staple in traditional folk medicine for centuries. It is mainly known for reducing redness and any inflammation of the skin, and it's excellent for all skin types. I liked how quickly their serum absorbs, and it doesn't smell weird like some Vitamin C products do.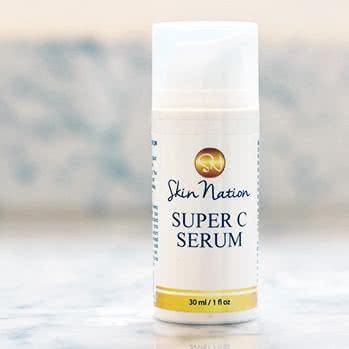 The mask has Bentonite, which can increase circulation to the skin, clarify pores clear of toxins, leaves skin rosy, supple and glowing fresh.  I loved how soft the mask was and it was easy to wash off!