A Skincare Tracking App? Yes Please!
Have you been looking for an easy way to track your skincare routine and results? Well, there's an app for that! I discovered the Setlist beauty app last year when I was looking for a straightforward way to keep track of the MANY products I'm always testing. I downloaded six different apps and tried them out. Most of them didn't make it past my first use before I deleted it because they just didn't make sense, were covered with ads, or were more hassle than helpful. Setlist is the only one that made the cut- It's so straightforward and useful! In this post, I'm going to share all of my favorite features of the Setlist app.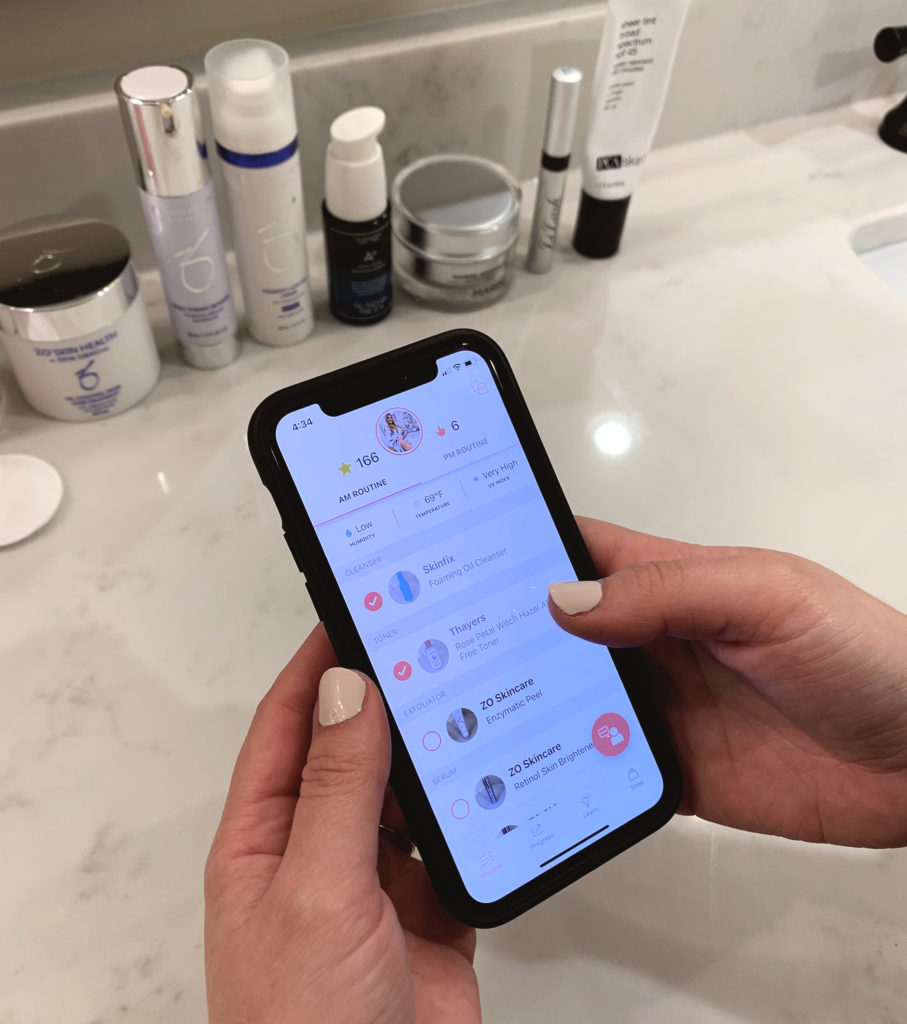 You can use the Setlist app to:
• Keep track of your skin care routine and the products you use
• Set skincare goals you want to achieve
• Track and understand your progress with selfies (I LOVE) this feature
• Complete the quizzes to help the app learn more about your skin
• Browse content for tips and tricks that can help improve your skin care routine
• & more!
How Do I Use It?
I really like how Setlist helps me keep track of my morning and evening skincare routine and which products to use when. 
When you download the app you create your profile and enter your skin type, skin concerns, and set your skin goals.
Next, you add your products. I really like this feature because you select the product category and enter the name (many products automatically populate so this process is pretty quick!), select how often you plan to use that specific product and which time of day (AM/ PM). It also has a section to select when you opened the product so you can track when it will expire! 
I love the "notes" area in each product where you can add details like how to use it, track how your skin reacts, or any thoughts you may have. Last, you can add a photo so you can easily remember which product it is.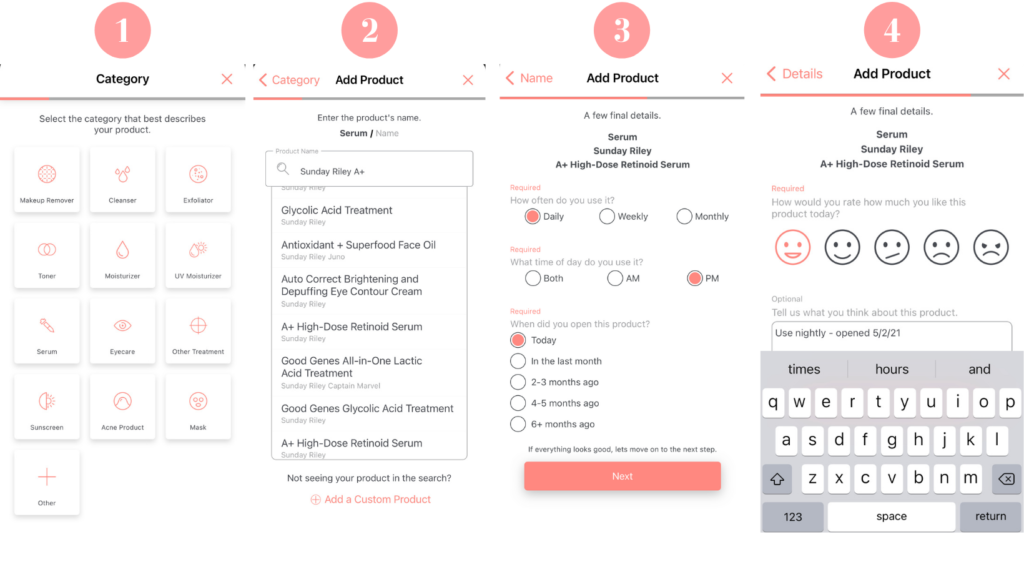 I really enjoy the set up process because when I get a new product I'm always excited to start using it and this prolongs that feeling. Then, every time you do your routine you go through the daily tracker and check it off after you use it. It feels rewarding and fun but it also keeps you on track.
My Favorite Feature In The Setlist App?
The Selfie tracker is SO COOL! You take a photo and it tells you your skin's age and score. It tracks your spots, wrinkles, texture, and dark circles and basically gives you a grade on how your routine is working for you. The closer the number of each section is to 100 the better your skin is doing.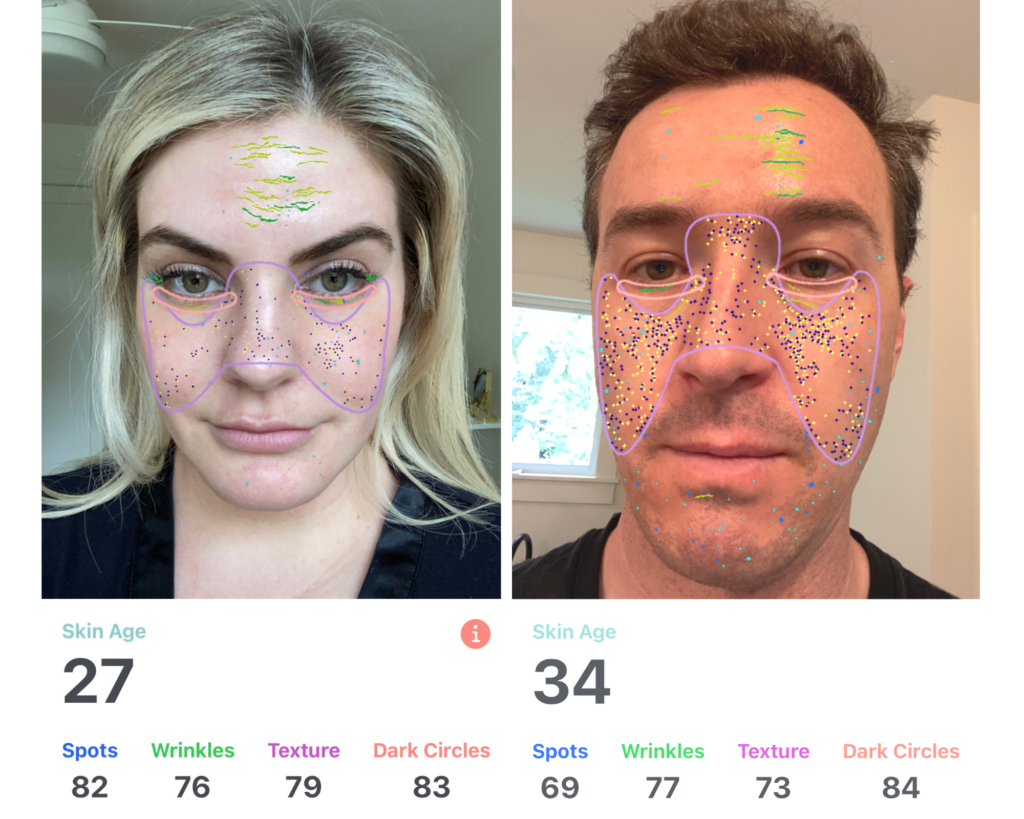 Licensed Esthetician on Demand
The Setlist app has licensed estheticians that you can message to ask questions, get suggestions, and receive feedback from… for free! You can ask about any skincare issues you're having and they will guide you in finding products that can help. If you're looking to tweak your routine or are feeling like your skin's progress is at a standstill, talking to an esthetician can help you get back on track.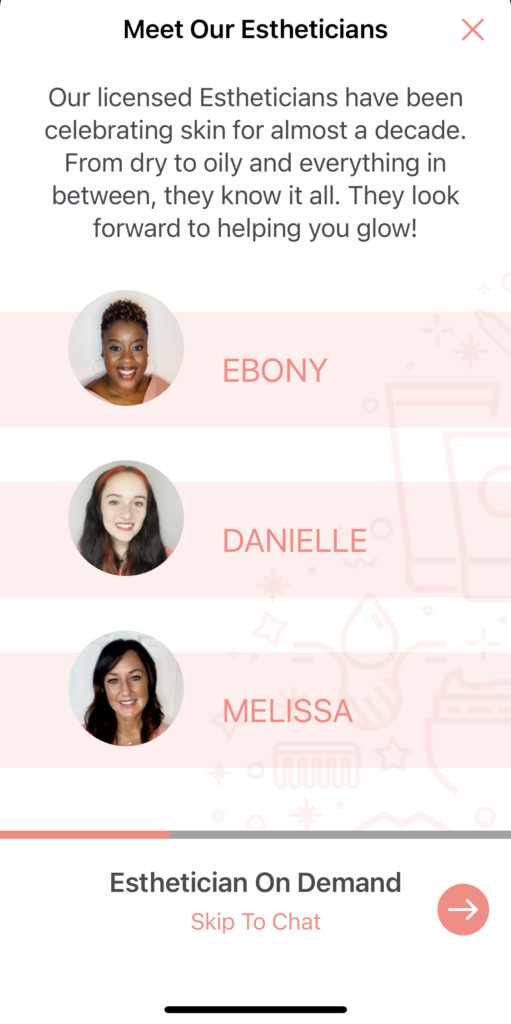 If you're ready to take your skincare routine to the next level you will LOVE the Setlist app. It makes skincare fun because it celebrates your progress and keeps you consistent. I highly recommend you try it!
Xx,
Lauren