Sunscreen: Everything You Need To Know
I grew up in a beach town in San Diego and I LOVED to lay out and tan. When I got into high school my friends and I would walk to the tanning salon during lunch and lay in the beds at least once a week. I'm cringing just thinking about it. I never thought I'd be a sunscreen pusher, but here I am, writing a blog post about my favourite beauty trick- SPF. I didn't start wearing sunscreen daily until I was 27.
I noticed I was getting dark spots on my cheeks (I learned later that this was Melasma combined with sun damage). Jan Marini taught me that every human, no matter what their ethnicity, will have abnormal pigment by the age of 35, AND most pigment is programmed into your skin by the age of 10- then takes 20 years to show up. So, chances are if you're reading this you are well over the age of 10 and are noticing some sun damage.
One of the main reasons I didn't wear SPF is because I hated how they felt and they never worked well under makeup. Well, I'm here to tell you that SPF has come a loooong way. I've tried so many sunscreens over the last 5 years and have narrowed it down to a handful that I absolutely love! I've shared them later in this post- first I'll explain everything you need to know about SPF!
Why is Sunscreen so important?
Besides preventing the obvious, melanoma (skin cancer), it prevents aging, pigmentation, and helps with Rosacea. The #1 reason why your skin will age prematurely is from sunlight, daylight, and UV rays—period. If you want to prevent wrinkles, wearing sunscreen 365 days a year, rain or shine, inside or out, is a must. Especially in the times you don't think you're exposed to the damaging rays, like when you're driving in your car, inside your home or office near windows, or walking outside on a cloudy day.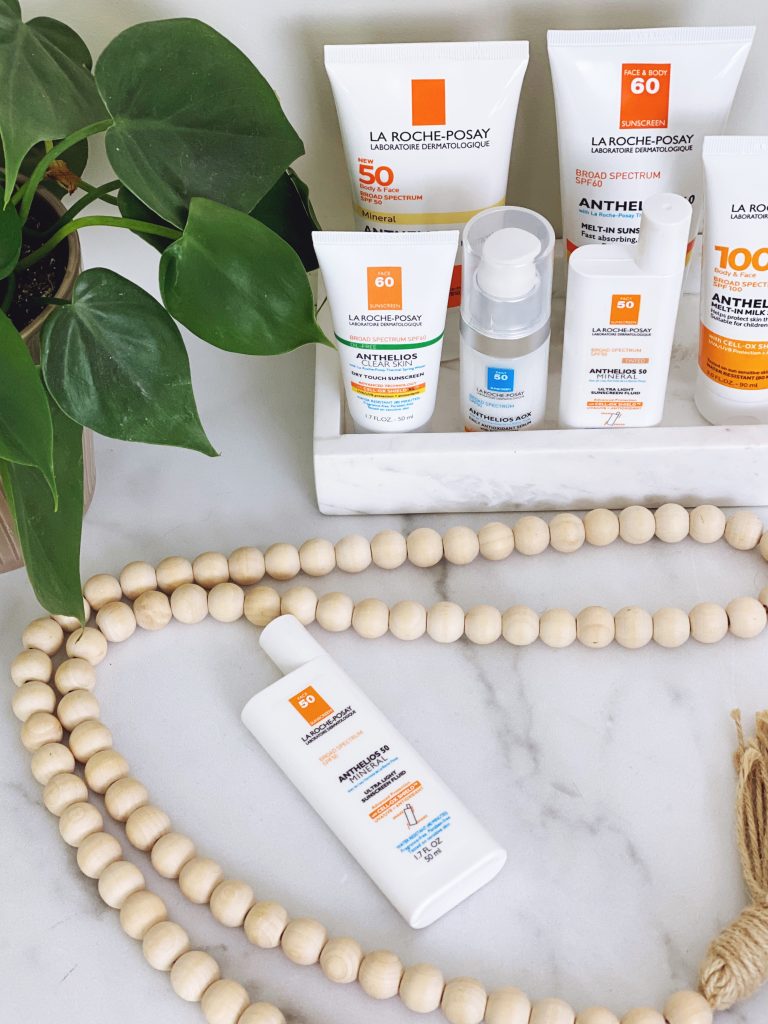 Sunscreen basics:

SPF stands for Sun Protection Factor and it measures how much solar energy is required to cause a sunburn when wearing SPF vs. no SPF. So that SPF number you see on the bottle actually means if you use it as directed you will block a percentage of harmful rays for a certain period of time.
There is a two-hour reapplication "rule" but that really started because the majority of people just don't apply enough SPF. If you apply it LIBERALLY before you go in the sun then reapplying every 2 hours isn't critical. Unless of course, you were in the water, sweating, or can see/ feel yourself burning- then reapply and find shade!
How much SPF should you apply?
1/2 teaspoon to your face and neck every day. If your SPF is too expensive or feels gross you probably won't apply enough.
I'm a little more lenient on body SPF because if you are wearing clothes that cover your skin you are more protected- but, if you're planning a day in the sun you need a full shot glass sized amount.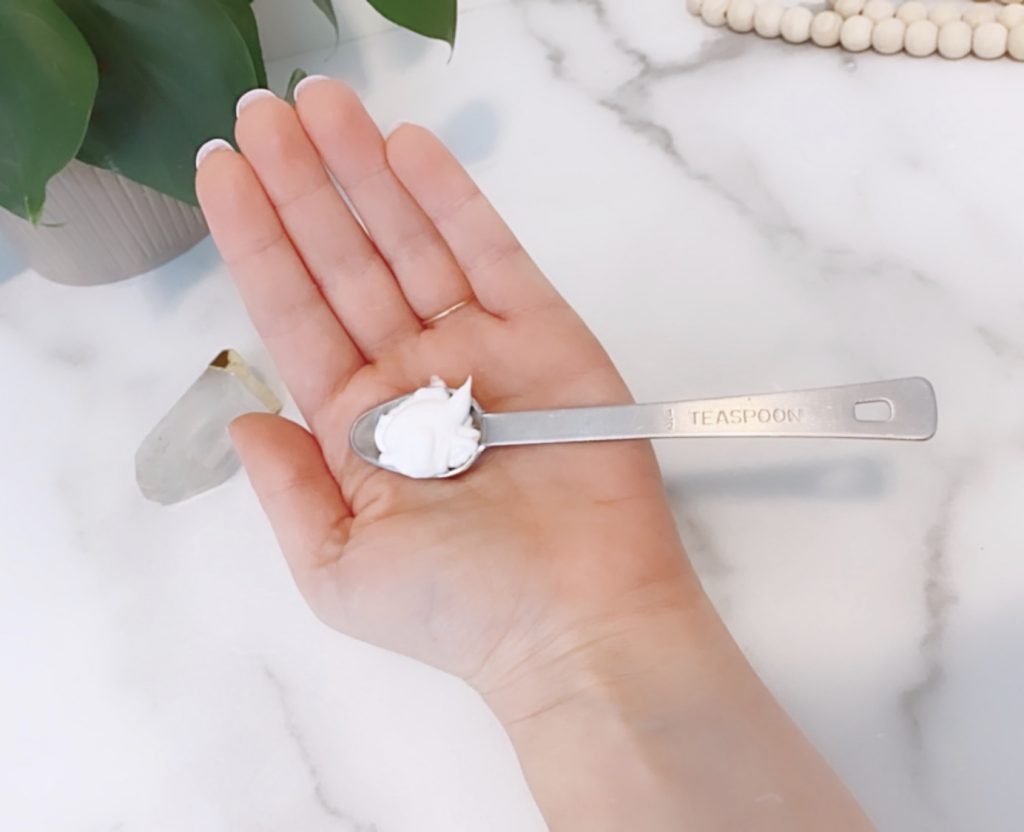 What Does the SPF Number Mean?
The SPF number tells you how long the sun's UV radiation would take to redden your skin when using the product exactly as directed versus the amount of time without any sunscreen. So, with SPF 30, it would take you 30 times longer to burn than if you weren't wearing sunscreen.
SPF 30 allows about 3 percent of UVB rays to hit your skin. SPF of 50 allows about 2 percent of those rays through.
*It's important to remember that while higher SPFs offer more protection, that doesn't mean they last any longer than lower numbers, so you need to reapply them just as often.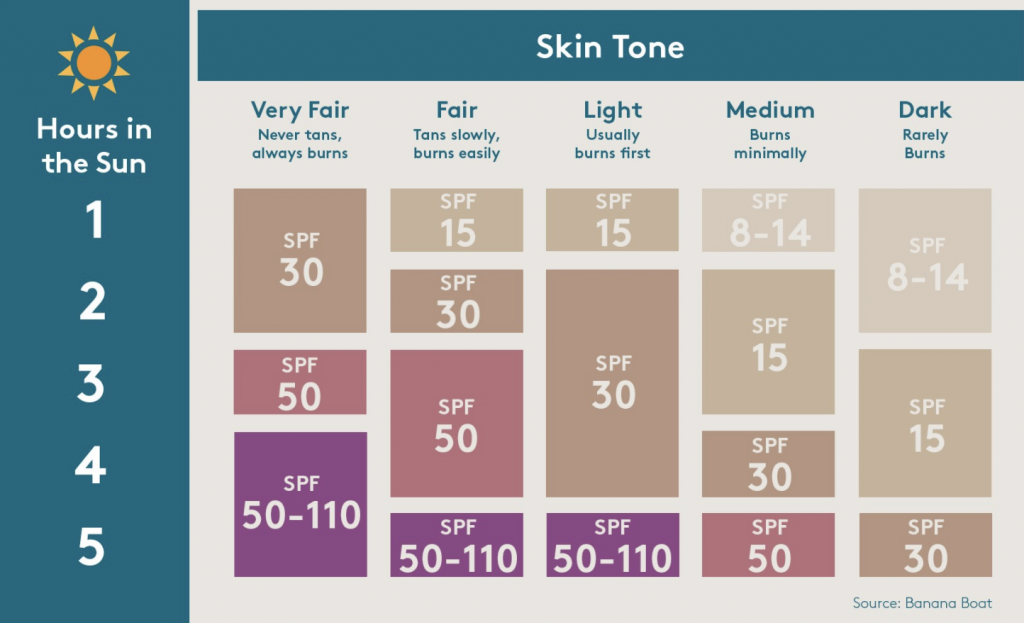 What are UVA and UVB?
The sun emits different types of light rays, two of which are primarily responsible for damaging your skin. UVA & UVB rays are equally bad for you so you'll want to make sure your sunscreen says "broad-spectrum" or "UVA/UVB protection" on the label. The term "broad spectrum" is the one you'll most often see in the United States because it's regulated by the U.S. Food and Drug Administration (FDA).
UVA= ultraviolet A – can get through glass and it affects your skin beneath the surface even when you can't feel it burning. Make sure your SPF has one of these four ingredients that provide UVA coverage: Zinc, avobenzone, Oxybenzone, or Octocrylene.
UVB= Ultraviolet B – the ray that causes sunburns but it doesn't penetrate glass.
Chemical vs. Physical sunscreens
There is a debate that physical sunscreens are more protective than chemical because chemical sunscreens absorb the UV and it produces heat within your skin (if you have melasma this is your nightmare). But really, the amount of heat produced from UV by a sunscreen is not much. There's also only a 5% difference in the heat produced by the two types of sunscreens since physical sunscreens also absorb about 95% of the UV they protect you from.
I struggle with melasma and have not found that chemical or physical sunscreens make a difference in the amount of pigment I have. I say, find a sunscreen over SPF 30 that has a formula you don't mind wearing and stick to it!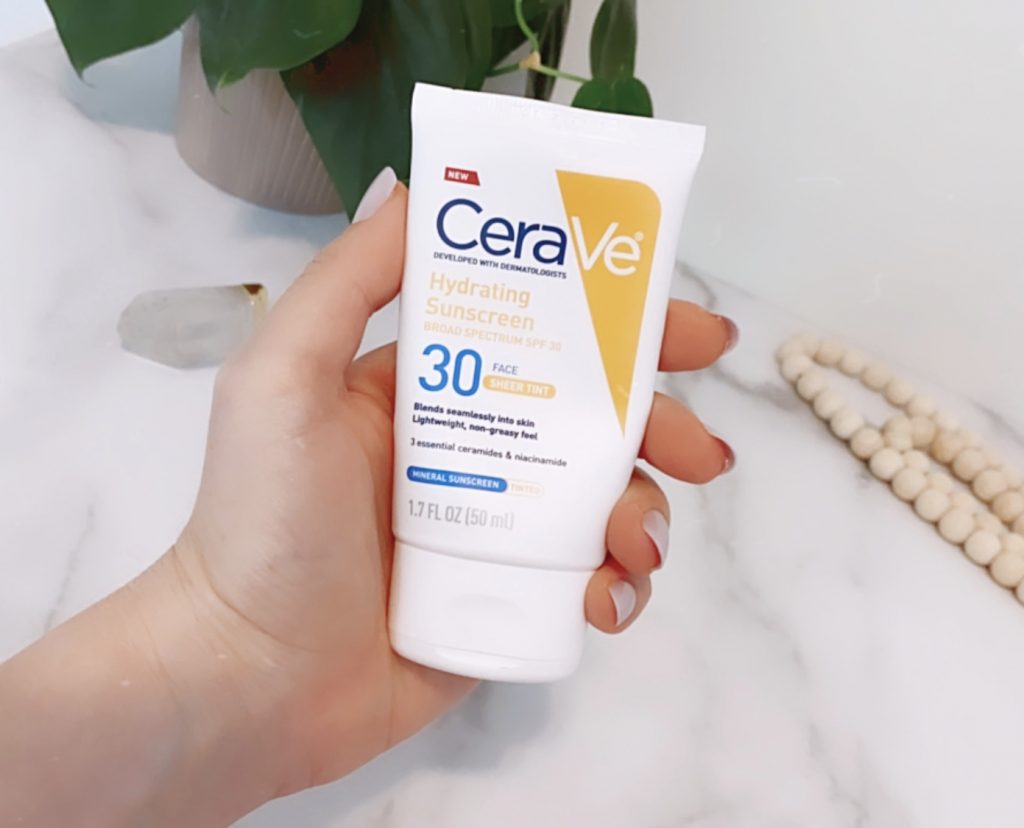 How does physical sunscreen work?
Physical sunscreen, also called "mineral OR inorganic" sunscreen, contains the physical UV filters- zinc oxide and/or titanium dioxide. They reflect, scatter, and block a portion of the sun's rays before they penetrate the skin.
Titanium Dioxide and Zinc Oxide are the only physical UV filters that have been approved by the FDA for sun protection. These two ingredients are the least likely to cause adverse skin reactions, so if you have sensitive skin you'll probably prefer a physical SPF. Zinc is also a great skincare ingredient if you are acne-prone. I take it daily as an oral supplement as well because it has so many great benefits.
Another perk about physical sunscreens is that most are non-comedogenic, meaning they're less likely to clog your pores
Physical Sunscreen Cons:
Some physical sunscreens leave a white-hued residue on the skin called white cast. You'll find many physical sunscreens to be tinted for this reason.
Physical sunscreens tend to be thicker and take more effort to rub. They may not sit as well under makeup and can feel sticky/ tacky. I've tested SO MANY and have found a few that don't have white cast, and dry quickly!
My favorite Physical SPFs:

How does chemical sunscreen work?
Chemical sunscreens absorb UV radiation upon contact. They contain organic compounds that catalyze a chemical reaction when exposed to the sun; this reaction transforms UV rays into heat, which is then released from the skin. Chemical sunscreens are usually a thinner consistency and are easier to rub in.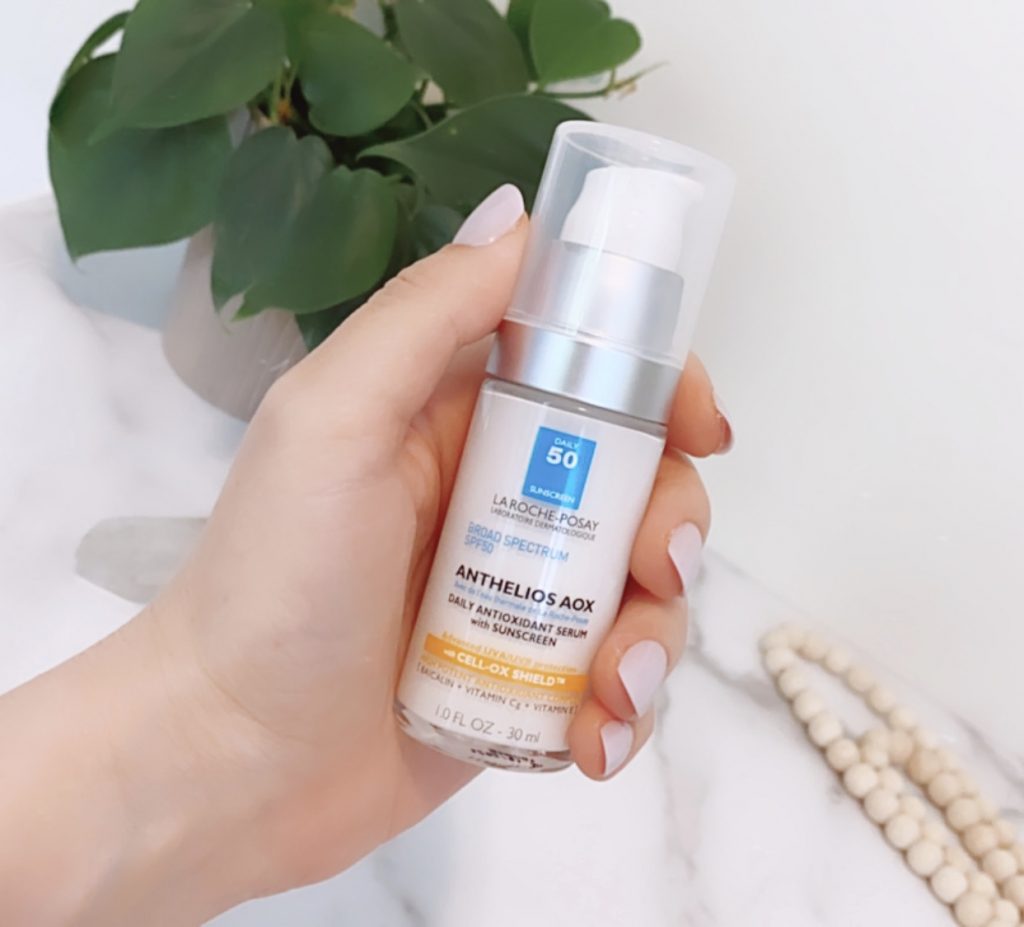 The most common Chemical UV Filter Ingredients:
Oxybenzone
Avobenzone
Octisalate
Octocrylene,
Homosalate
Octinoxate
Chemical sunscreen cons:
Chemical sunscreen must be applied at least 20 minutes before sun exposure because it's not effective immediately. They can also be irritating for sensitive skin and are more likely to clog pores and irritate the eyes.

Korean beauty sunscreens- What is PA?
Sunscreens from other countries have a wider variety of sun-blocking ingredients. These sunscreens list the PA factor, a measure of UVA protection that ranges from "+" to "++++." The PA rating system developed in Japan and is only starting to catch on here in the United States. PA is based on the persistent pigmentation darkening test (PPD) that measures the multiple increases of UVA a person can be exposed to without any darkening of the skin.
The PA system ranges from PA+ to PA++++. PA++++; the maximum rating means it has a PPD value of 16. This means that a person can theoretically withstand at least 16 times more UVA radiation before tanning with the sunscreen on compared to without. But to me that's pretty confusing so I'm glad all of the Korean Sunscreen's I've tried also include the SPF number.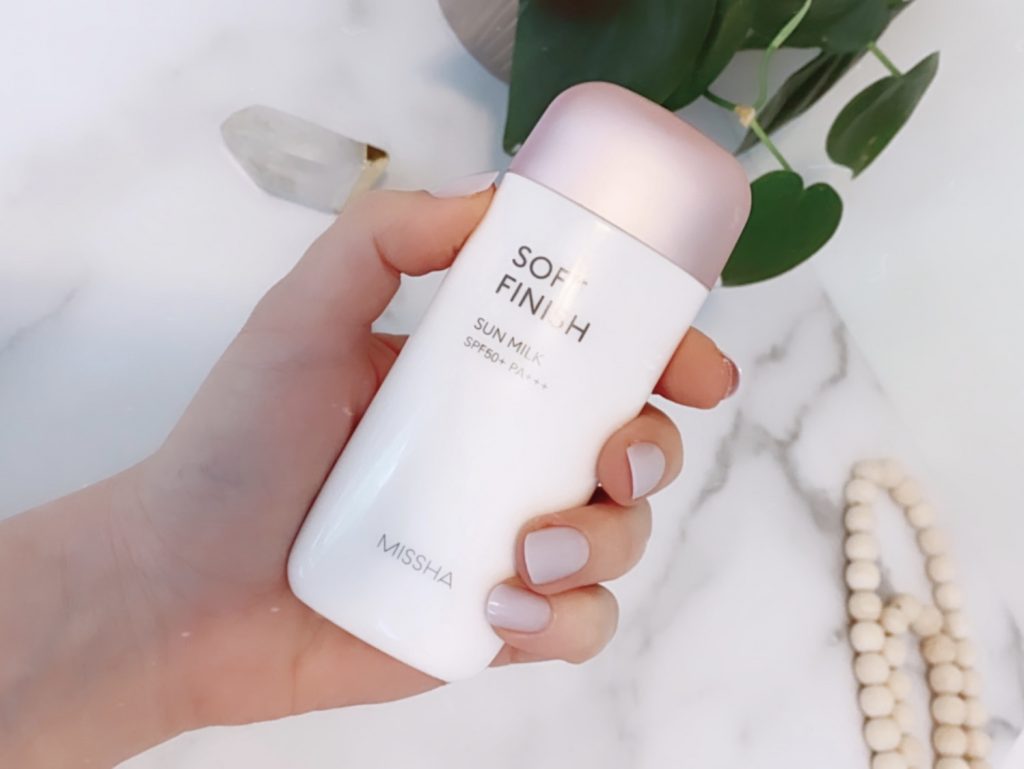 Is the sunscreen in your moisturizer or makeup enough?
Makeup is a no. You would need to apply way more product than you usually use to achieve the protection stated on the product. Can you imagine half of a teaspoon of foundation on your face? Yikes.
As for moisturizer, chances are you don't apply 1/2 a tsp either, but you are much more likely to than with makeup.
But really, sunscreen is not an ingredient. It's treated as the most important layer in your skincare routine and should always be applied last (but before makeup). The purpose of sunscreen is to form a protective film on top of the skin to shield it—SPF is not there to restore moisture balance. Also, mixing moisturizer and sunscreen dilutes the SPF number so you're probably not getting the amount of protection you think you are if you wear a moisturizer with SPF.
I've seen a lot of makeup setting sprays with SPF and while I like the idea for reapplication, you still need a base layer first.
Face vs. Body SPF
I use a different sunscreen on my face than on my body. I am acne-prone and I don't want to risk breaking out, plus I've found that I don't mind a heavier spf on my body.
I've linked my favorite body sunscreens for you here:

Fight the Sun From the Inside Out
There is a "sun pill" that I've been taking for years from Heliocare. It has Polypodium leucotomos, a fern extract that helps protect from UV damage and decreases redness after sun exposure. If you are prone to sunburns or have melasma I highly recommend you take this!

What else you can do to protect your skin?
On top of wearing SPF daily, there are a few easy things you can do to protect your skin.
Hats and visors (if you wear visors you still need to protect your scalp- this powder is perfect for that!)
Sunglasses
Applying UVA tints to the windows in your car and home. I have tinted windows and use a sun shade.
Seeking shade when you're in the sun
Here are a few of my favorite hats, visors, and the car window protector I use:

I will be posting more about SPF soon (there's just so much to say!). I'll be sharing which SPF is best for different skin types, go into detail about my favorite physical and chemical SPF, and share my self-tanning tips! Are you subscribed to my email list? It's the best way to get updated when I post new blog posts and Youtube videos! You can sign up here.
See you next time!
xx,