The Best Products from Sephora's Summer Sale
I am loving Sephora's surprise summer sale! Usually, Sephora only has sales twice a year so this is pretty exciting! I've compiled all of my must-haves, products I'm currently testing, and the products I've been lusting after that I can now purchase on sale (yay!). Sephora is my favorite beauty store and if you aren't a Beauty Insider yet YOU NEED TO SIGN UP NOW! You get so many fun perks throughout the year, including access to their sales.
My Lust List
I've been eyeing these products for a while and now that they're on sale I have no excuse not to try them! If you've tried any of these please let me know your thoughts!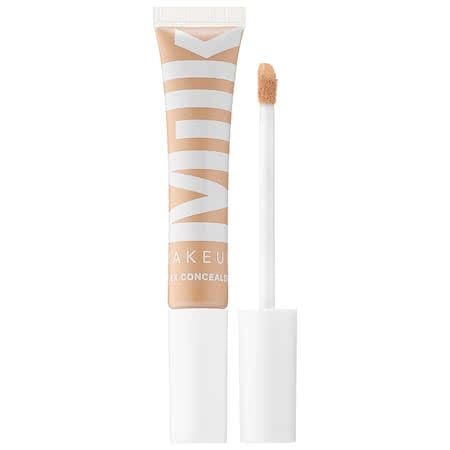 I'm buying this Milk Makeup Flex Concealer. I've heard SO much about it and some major makeup artists use it… This is for sure going in my cart.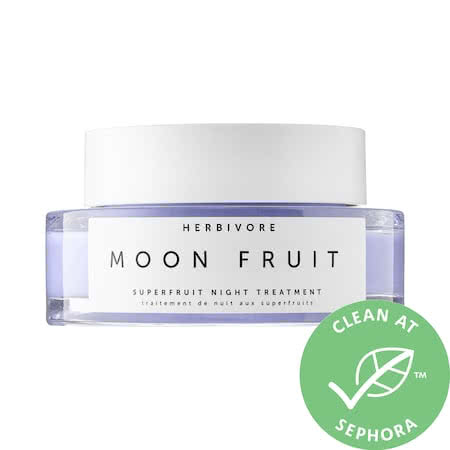 I just love Herbivore and can't wait to try their Moon Fruit night treatment. Who doesn't love a product that makes your skin flawless overnight? This cream fights visible signs of aging, hydrates and gently resurfaces your skin leaving it exfoliated, smooth, and glowing.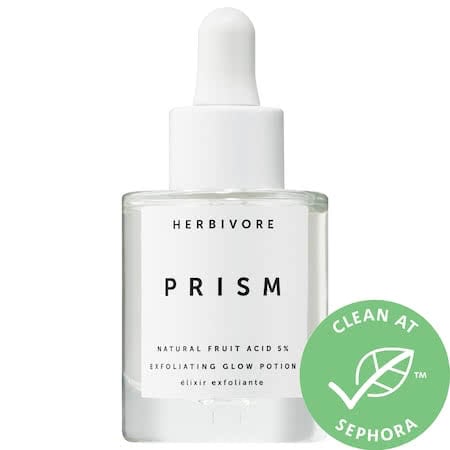 The newest to the Herbivore lineup. Prism is a great natural exfoliant that makes you skin CLEAR and GLOWY. I can't wait to try it!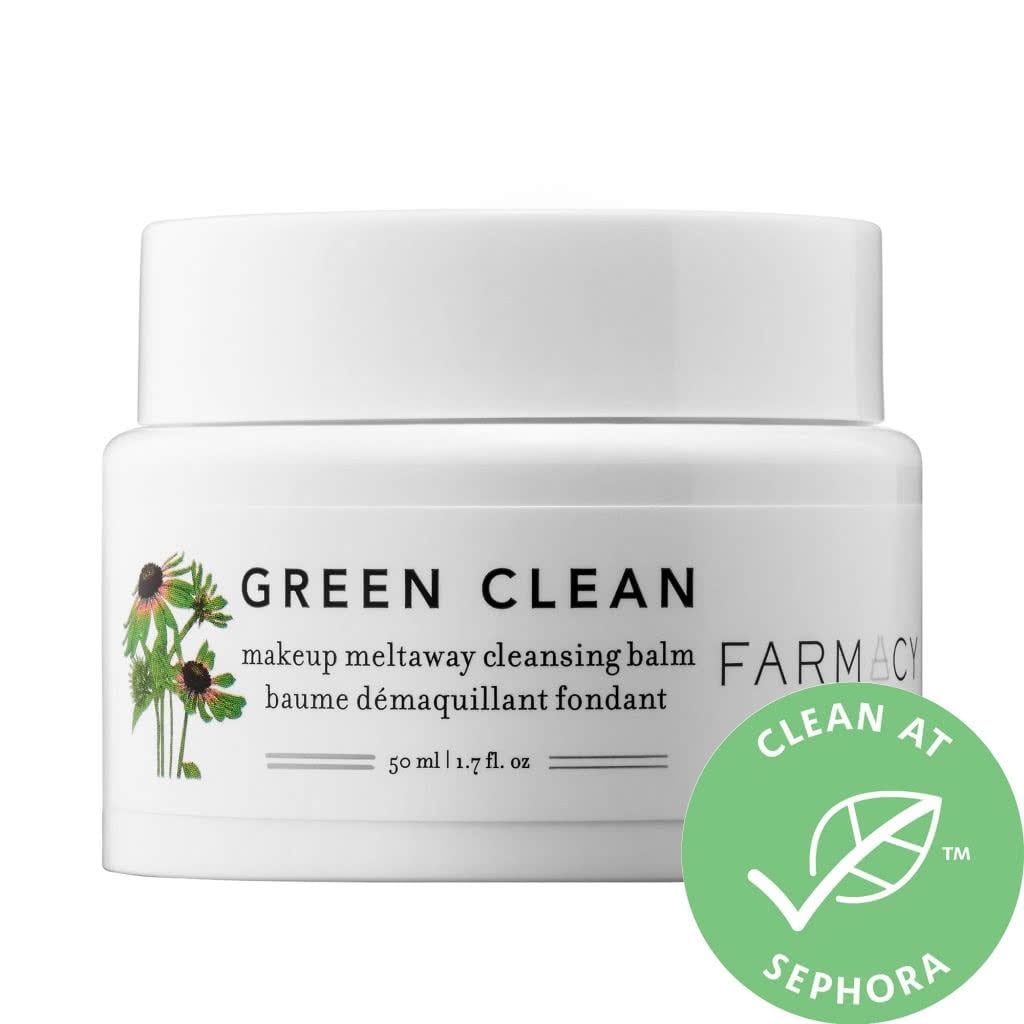 I'm late to the cleansing balm game but I've heard amazing things about this Green Clean Makeup Meltaway Cleansing Balm and how it instantly melts into the skin, dissolving away the day. It refines the skin's surface for a younger looking complexion.  It's perfect for all skin types and is going in my basket for sure!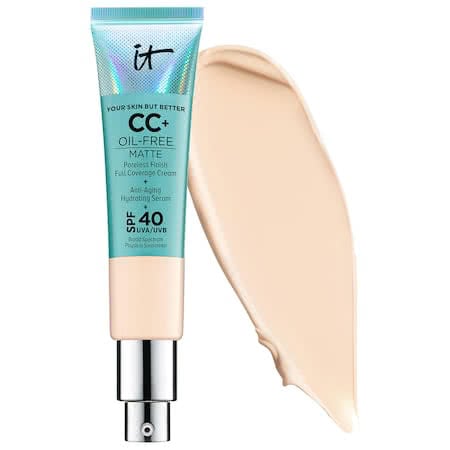 New from IT Cosmetics. I love their products and a 12- hour matte coverage CC cream with SPF sounds amazing!
Sets on sets on sets
Heres the deal… Everyone's skin is different. I may love a product that makes you question my sanity. That's ok! That's also why I love Sephora's gift sets. They are the perfect way to experiment with new brands/ products at a fraction of the regular price. They are also "travel-friendly", meaning, you can easily grab them for vacation packing!
There are so many great sets right now that I had a hard time narrowing it down. A lot of them look similar so if you are wondering which would be best for you please message me. I'm happy to help!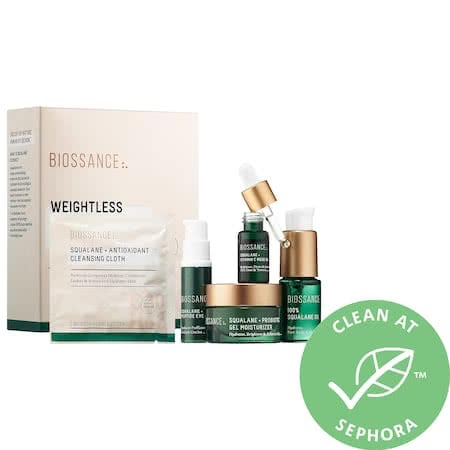 I've heard so much about Biossance and their use of Squalane Oil, which locks in essential moisture and is clinically shown to support natural cell turnover. This set is such a great deal and I love how well rounded it is!
This kit includes:
Squalane + Vitamin C Rose Oil brightens with an oil-soluble vitamin C, which helps to reduce the appearance of fine lines and wrinkles.
Squalane + Peptide Eye Gel reduces the look of puffiness and dark circles while visibly firming and smoothing away crepiness.
Squalane + Probiotic Gel Moisturizer is infused with probiotics and squalane to restore a beautifully healthy look.
Squalane + Antioxidant Cleansing Cloths is a one-step wonder that nourishes skin and melts away even the most stubborn long-wear makeup.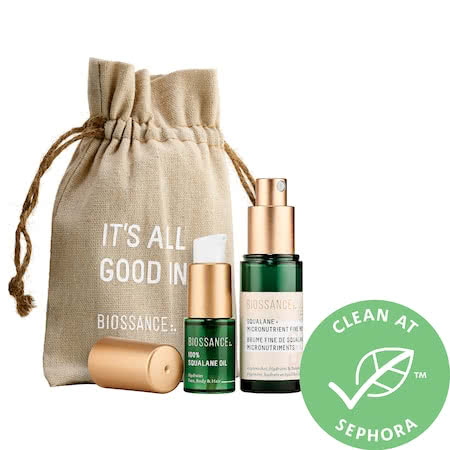 —There is also a less expensive Biossance Kit that has the Squalane oil, Peptide Eye Gel, and the facial mist!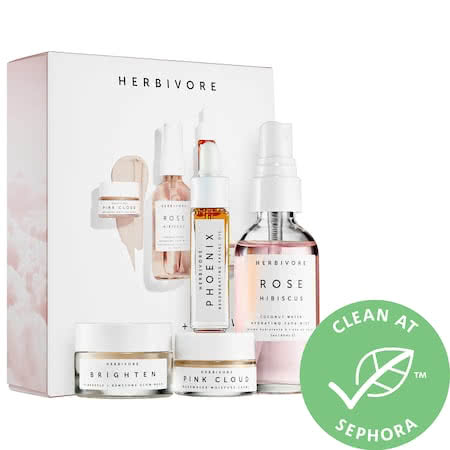 My newest favorite skincare brand is Herbivore and this kit has amazing products! The Brighten mask is AMAZING and I've heard such great things about the Phoenix oil. These products are pricey if you buy them alone, but this kit is such a great deal & the products last forever! These products were formulated for all skin types, but are especially beneficial to skin in need of rich hydration, support for natural cellular regeneration, and glow.
This kit includes:
The Pink Cloud Rosewater Moisture Crème to hydrate and nourish skin.
The Phoenix Regenerating Facial Oil supports natural collagen and diminish the look of fine lines.
Rose Hibiscus Hydrating Mist is a perfect anytime hydrator and toner.
Brighten Instant Glow Mask diminishes the look of tired, dull skin.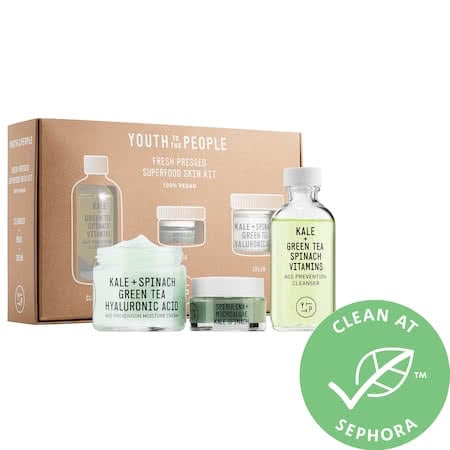 I've tried Youth to the People from my Allure beauty box and I LOVE this Kale + Green Spinach, Green Tea moisturizer, so I'm sure the rest of this kit is going to be amazing! Highly recommended for all skin types!
This kit includes:
The Superfood Cleanser
The Superfood Skin Reset Mask supports natural cell turnover and nourishes skin.
The Superfood Air-Whip Moisture Cream—the daily hydrator that replenishes dry skin and combats free radicals.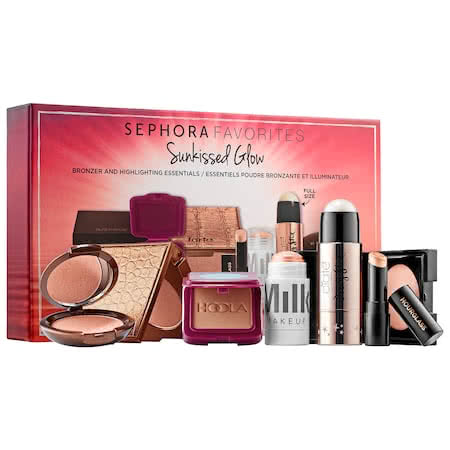 This is the perfect way to find a new bronzer and highlighter! So many great brands (Becca, Milk, Tarte, Hourglass & more) for an amazing price!
My Tried and True Products
These are my most trusted products. My go-to stash for when I've experimented too much and my skin is freaking out (this happens often LOL).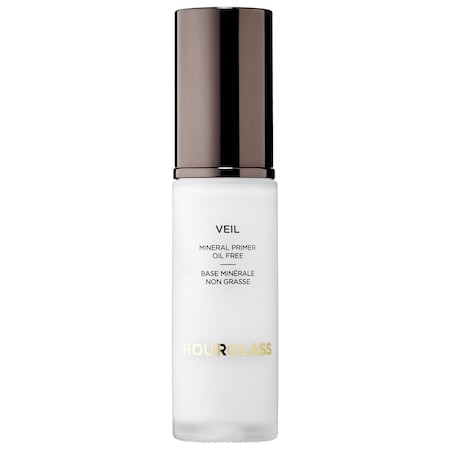 This is my all time favorite primer. It's great for day and night time. It has Zinc and SPF 15 AND keeps your makeup looking flawless for hours! I always stock up on the Value size when it's on sale because I know I love it and it lasts me the entire year!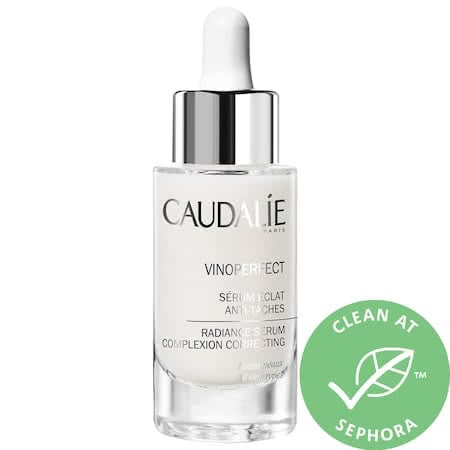 I just started using this again and I LOVE it. It fades dark spots, evens skin tone, and boosts radiance—and it's proven to be 62 times more effective than vitamin C!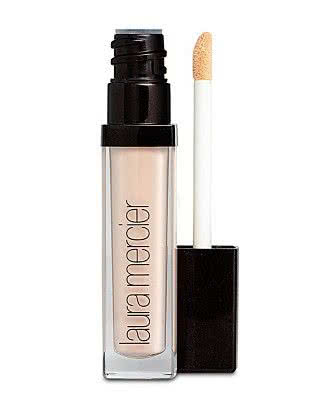 Laura Mercier- Eye Basics is one of my favorite eyelid primers that seriously keeps your makeup in place! I use the color linen, but want to try Flax and Wheat.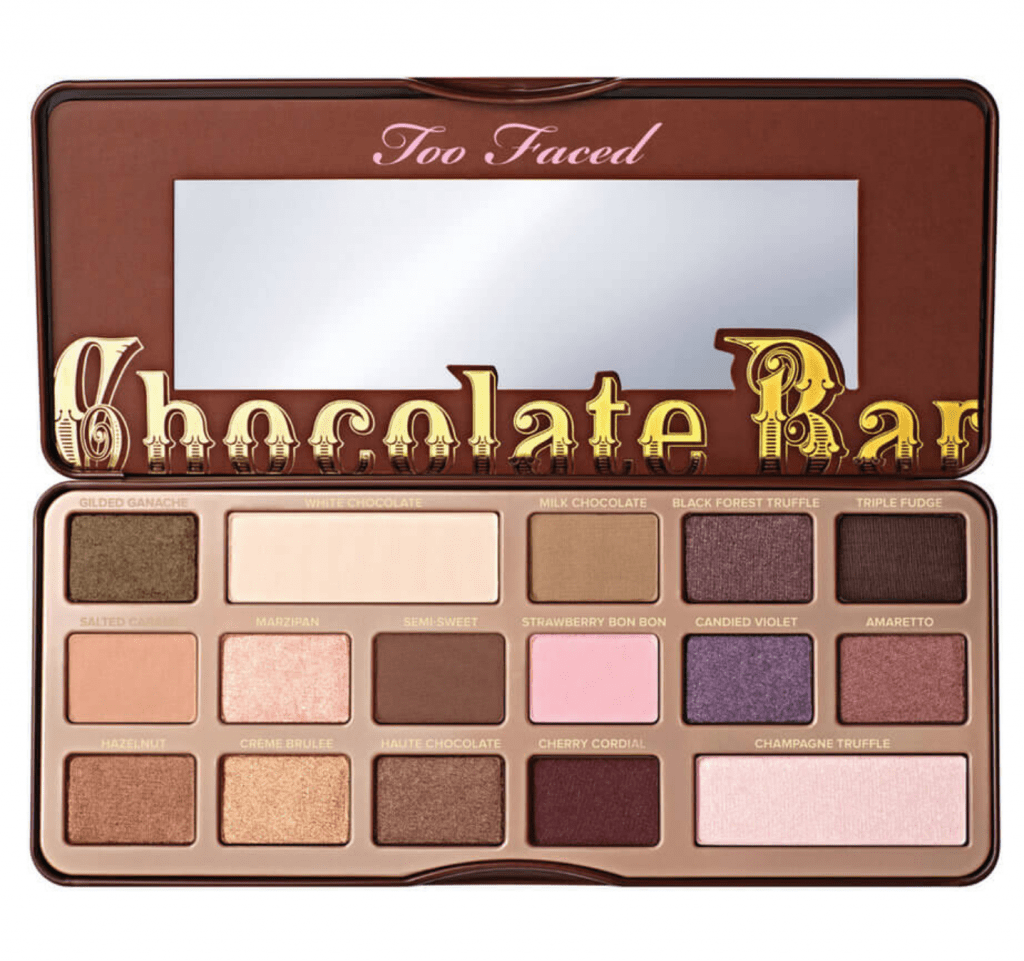 My favorite eyeshadow palette. I'm not one of those people that obsesses over new palettes. I like what I like and this has every color I could ever need. Plus, it smells amazing! There is currently a kit with their Better than sex mascara and eyeliner for the same price of the regular palette!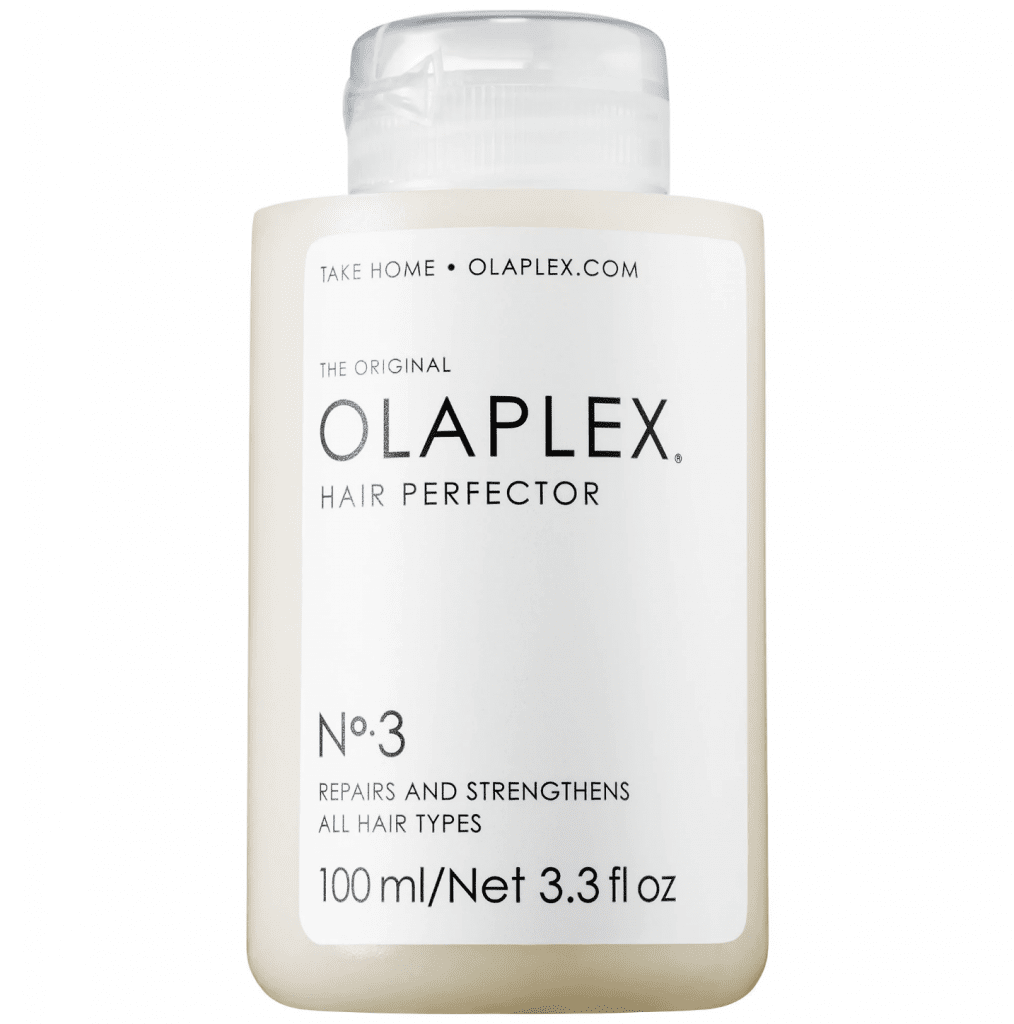 You need to try Olaplex! They also just launched their shampoo and conditioner so this is the time to try it!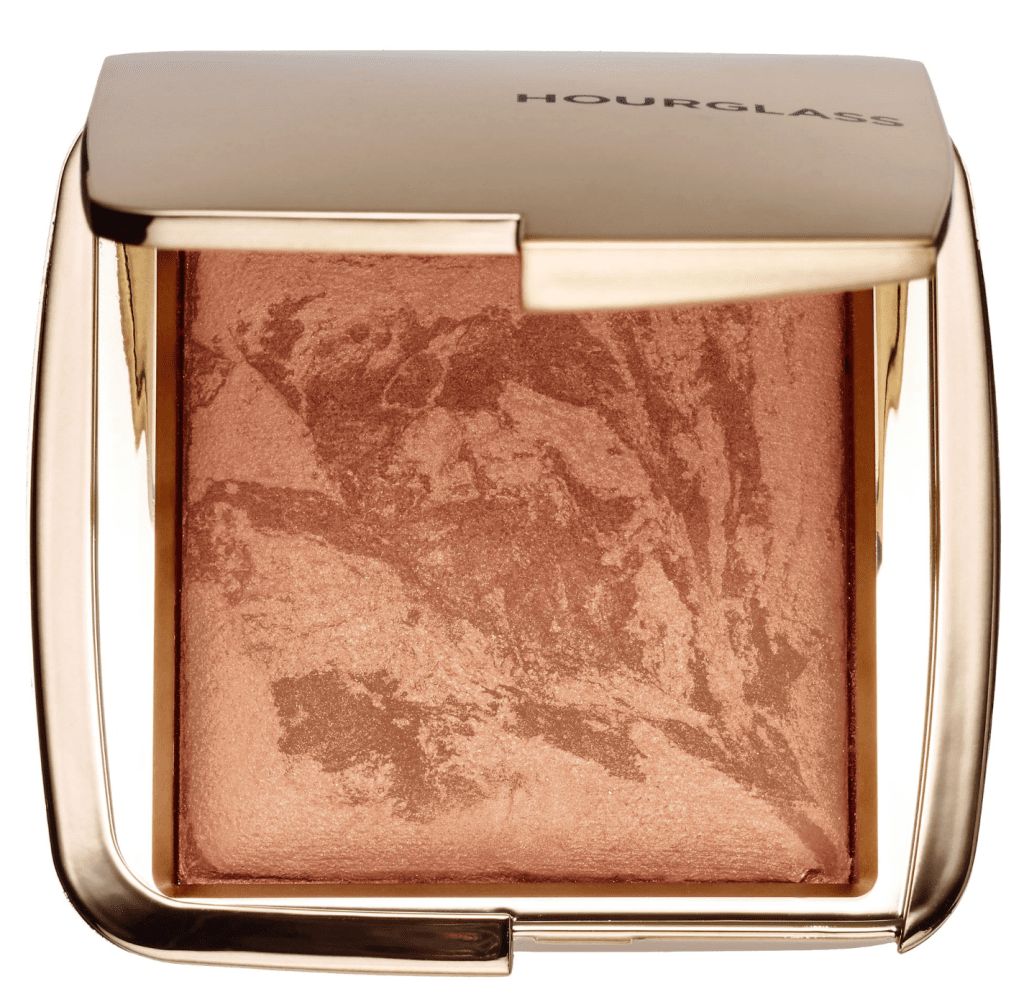 This is my favorite bronzer EVER. If you're going to splurge on Hourglass, this is the time!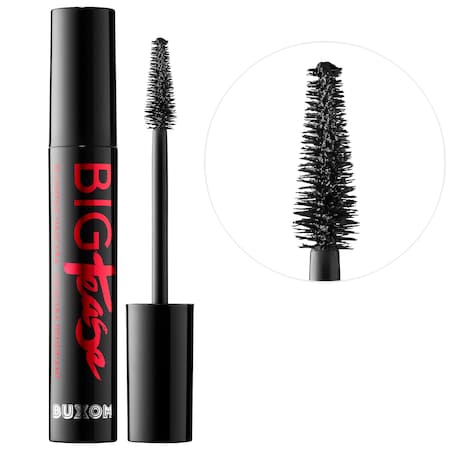 My FAVORITE high-end mascara. Makes your lashes incredibly long and full! I'm shocked the reviews on Sephora.com aren't better, Buy the mini size and test it out!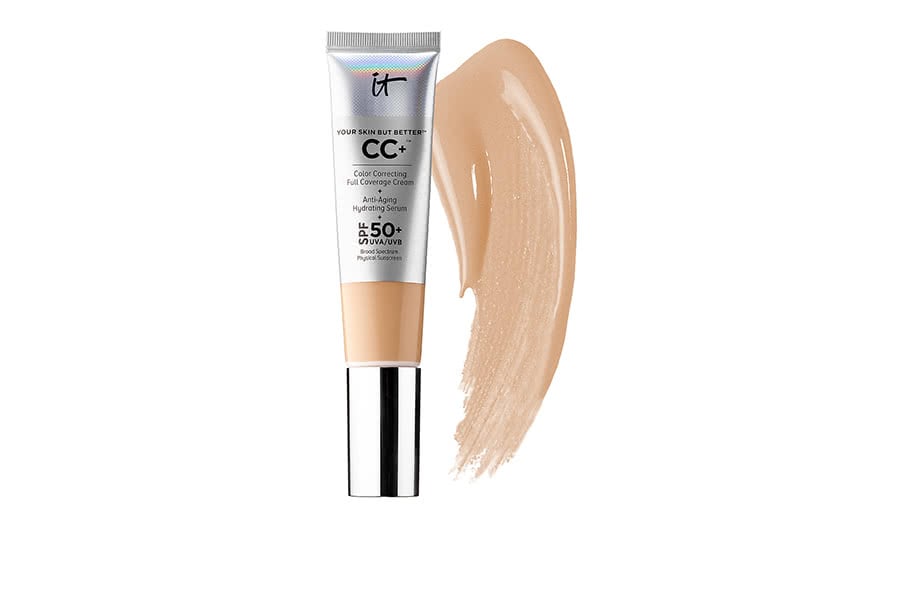 You need the IT Cosmetics CC Cream, trust me. I wrote a blog post about my obsession for this product… LOL check it out here!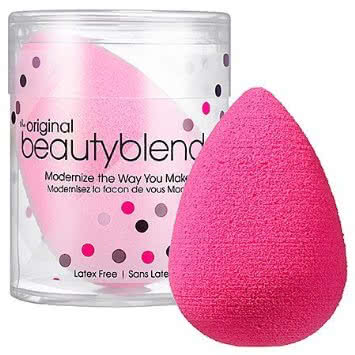 Beauty Blenders… Yes, they're pricey. Yes, it's worth it. These sponges last forever! Get it damp and start blending away!
What are you buying at the sale? LMK below in the comments!