How To Pack A Hat In A Suitcase + More Hat Travel Tips
I think we can all agree that traveling with big hats is a hassle. You either need to hold it on your lap on the plane (no thank you) or risk packing it in your bag and damaging it. Years ago I was going on a trip to Costa Rica and I bought a collapsable hat that was supposed to reshape itself once it was unpacked. Well, it was never the same after that and I decided to learn how to pack my hats properly! it's SO EASY! In this post, I give you a step-by-step tutorial on how to pack a hat.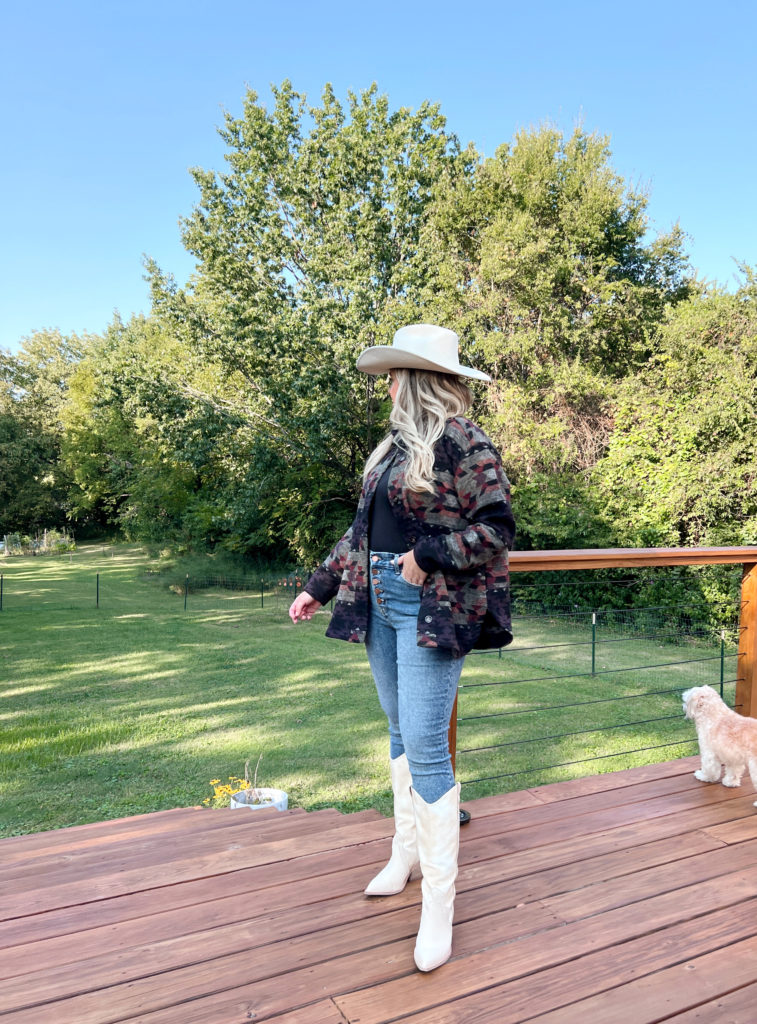 HOW TO PACK A HAT IN A SUITCASE
This method will work as long as your suitcase is large enough for the hat to lay flat inside with the top closed. It doesn't take up much room at all!
Lay down a layer of clothes to protect the base of your hat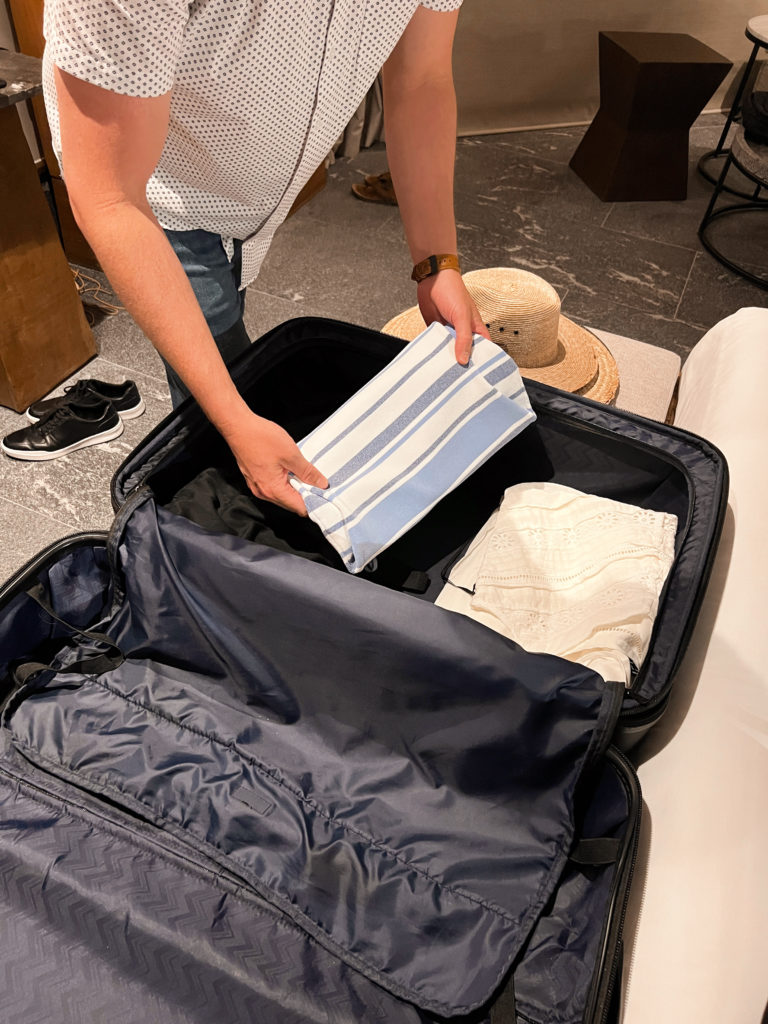 2. If you have more than one hat stack them on each other- if any of them are a lighter color and can risk staining put them on the top (not where other hat bands will bleed onto the hat). *If you have a cowboy-style hat where the sides flip up put that one on top.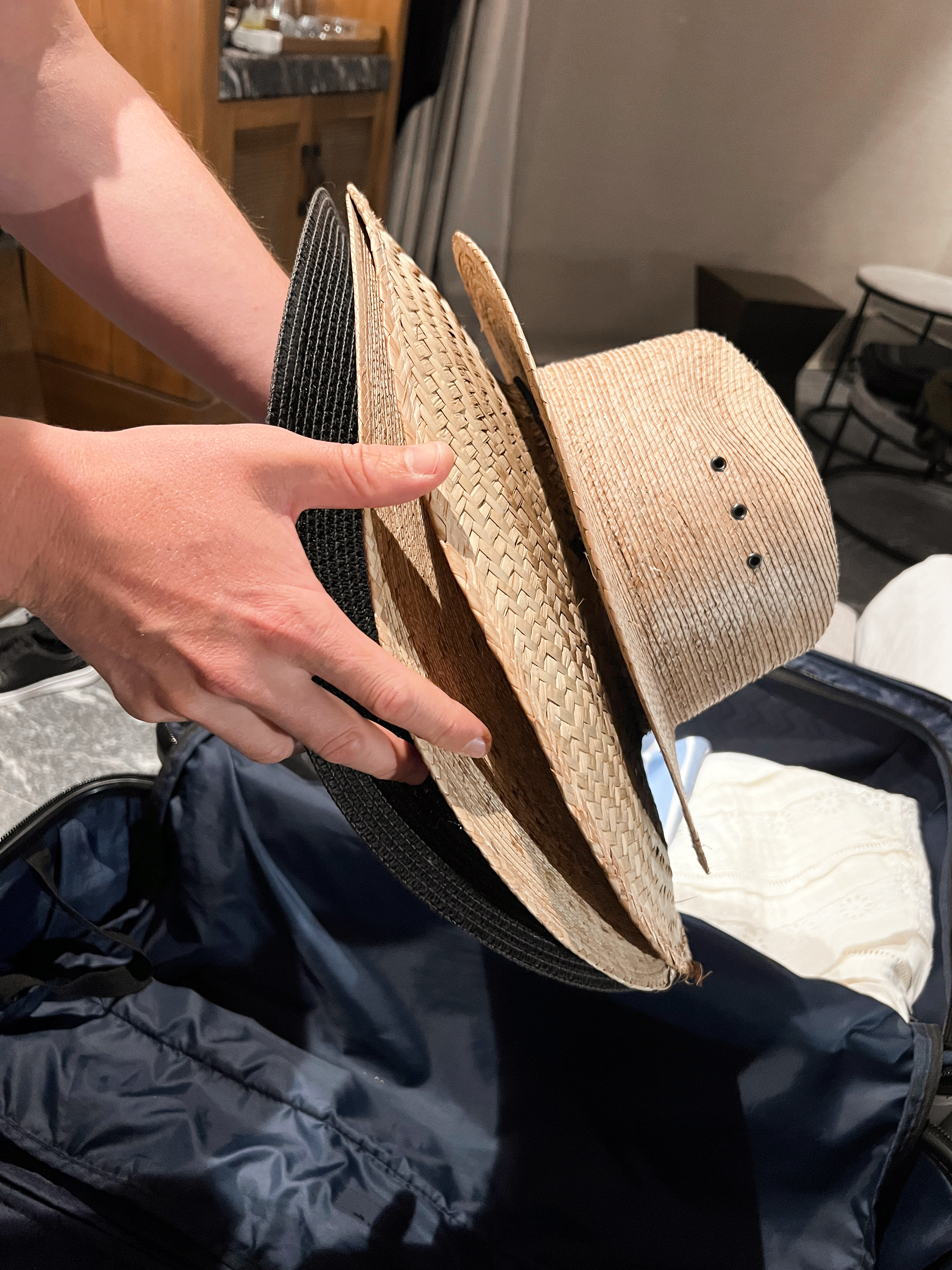 3. Pack the inside of the bottom hat with soft items- I usually put my bras, bathing suits, socks, etc. inside.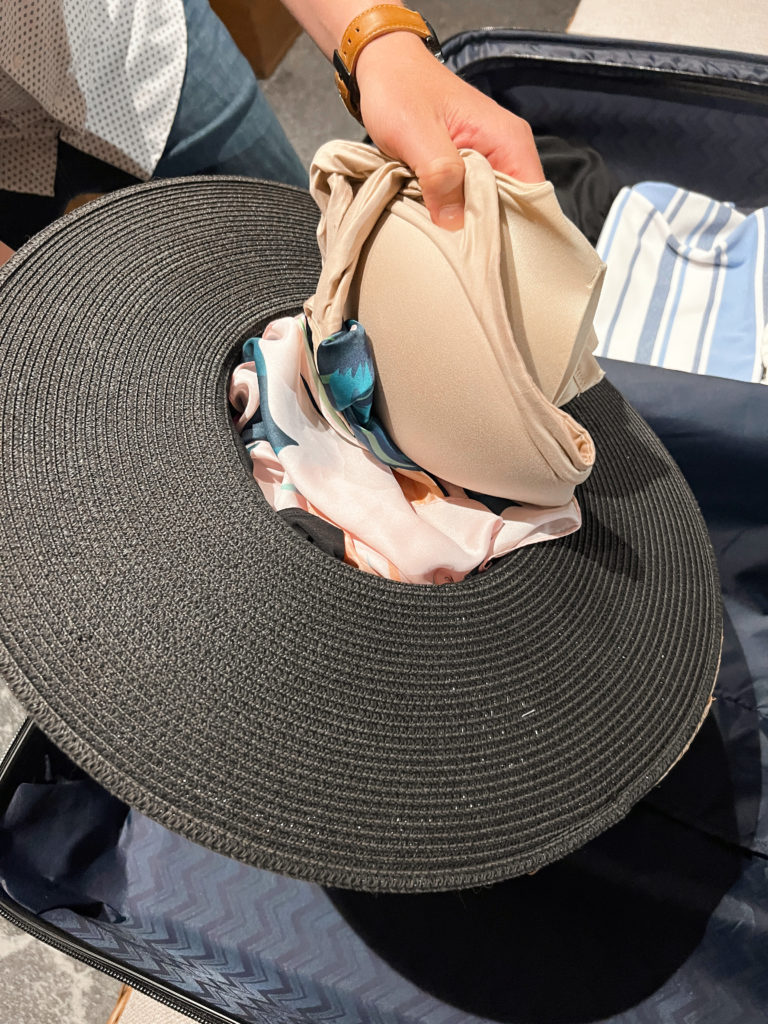 4. Place that hat(s) right side up on a thin layer of clothes- this adds padding and protects that hat from getting dirty.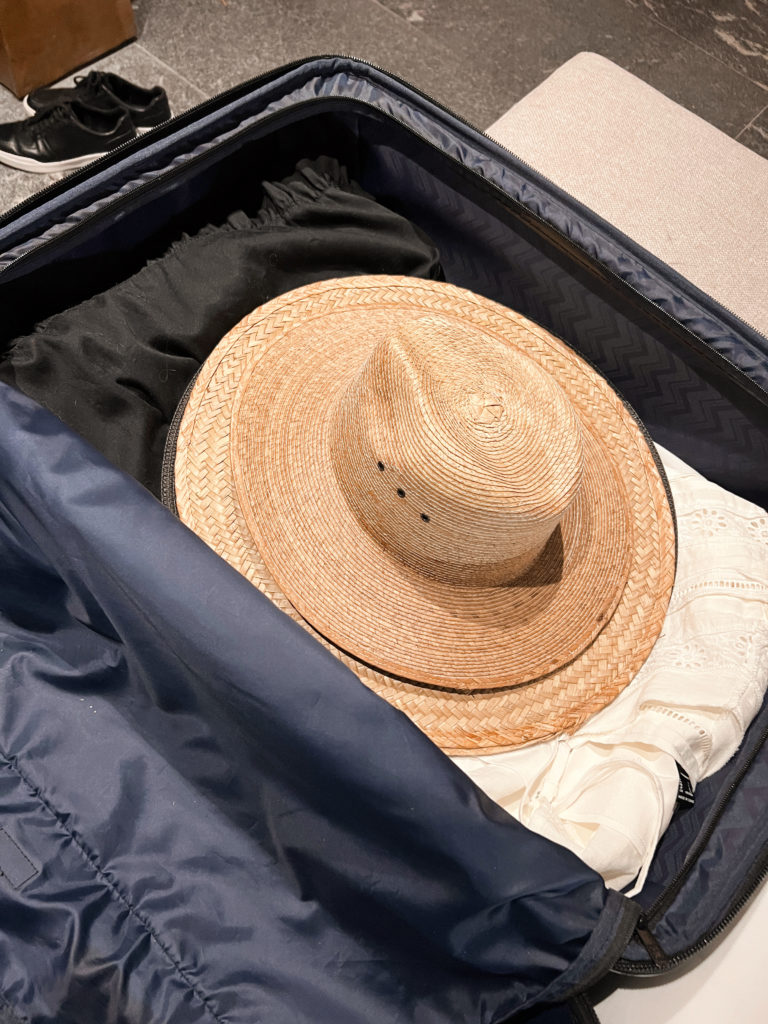 5. If the hats have gaps between their brims slide folded clothes between the layers- this ensures they don't get squished or lose their shape. With cowboy, styles pack a few items to ensure the hat sides are well supported.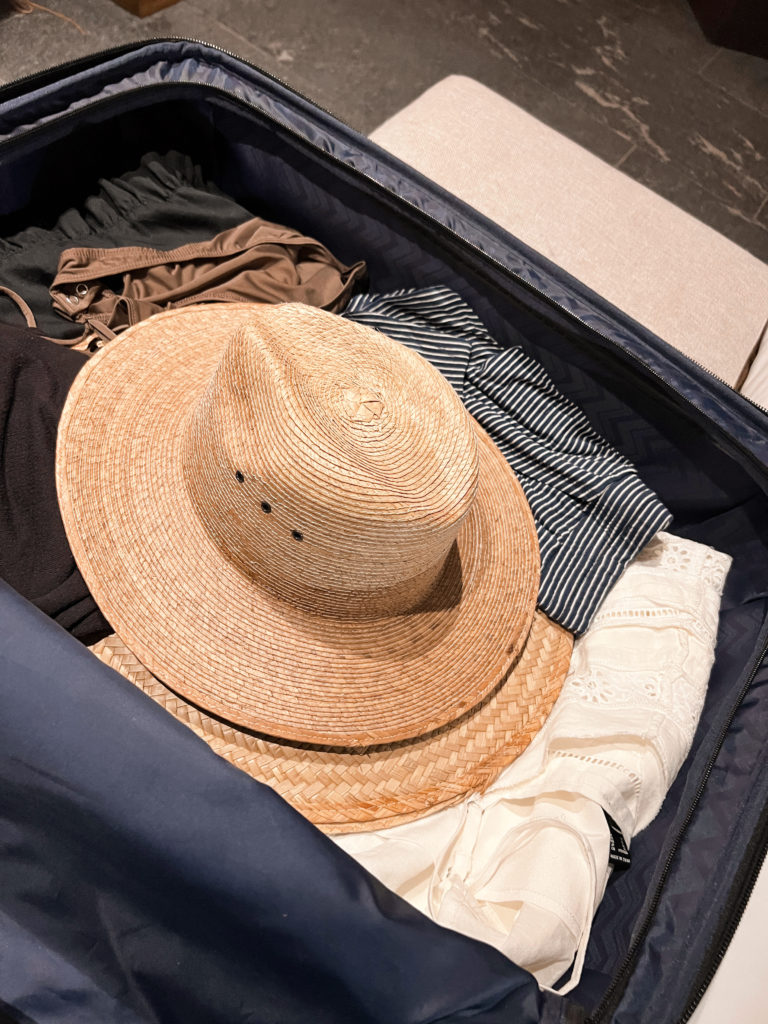 6. Now pack the rest of your clothes into your suitcase until the top of the hat is completely covered.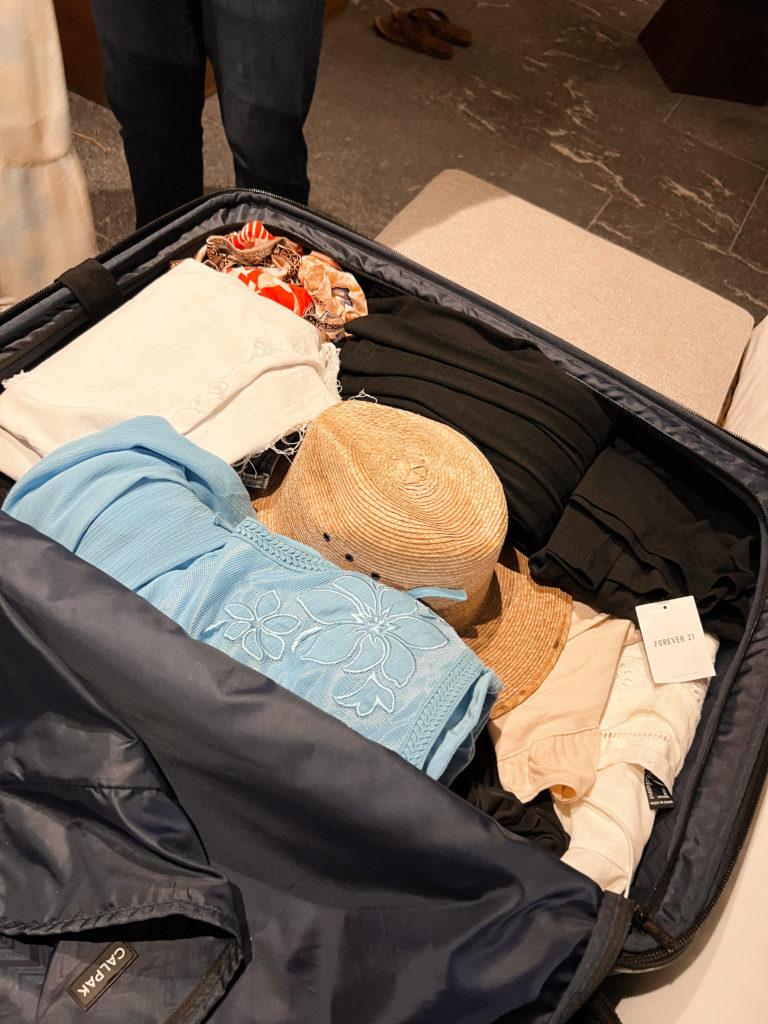 ALTERNATIVE WAY TO BRING A HAT ON YOUR TRAVELS:
If your hats are too large to pack in your suitcase I recommend getting a magnetic hat holder like THIS. It's really simple! Basically, you clip the hat to the exterior of one of your carry on bags, suitcases, or backpacks on your travel days. I like attaching it to my backpack or shoulder bag. It comes in handy if you go on excursions while on your trip too!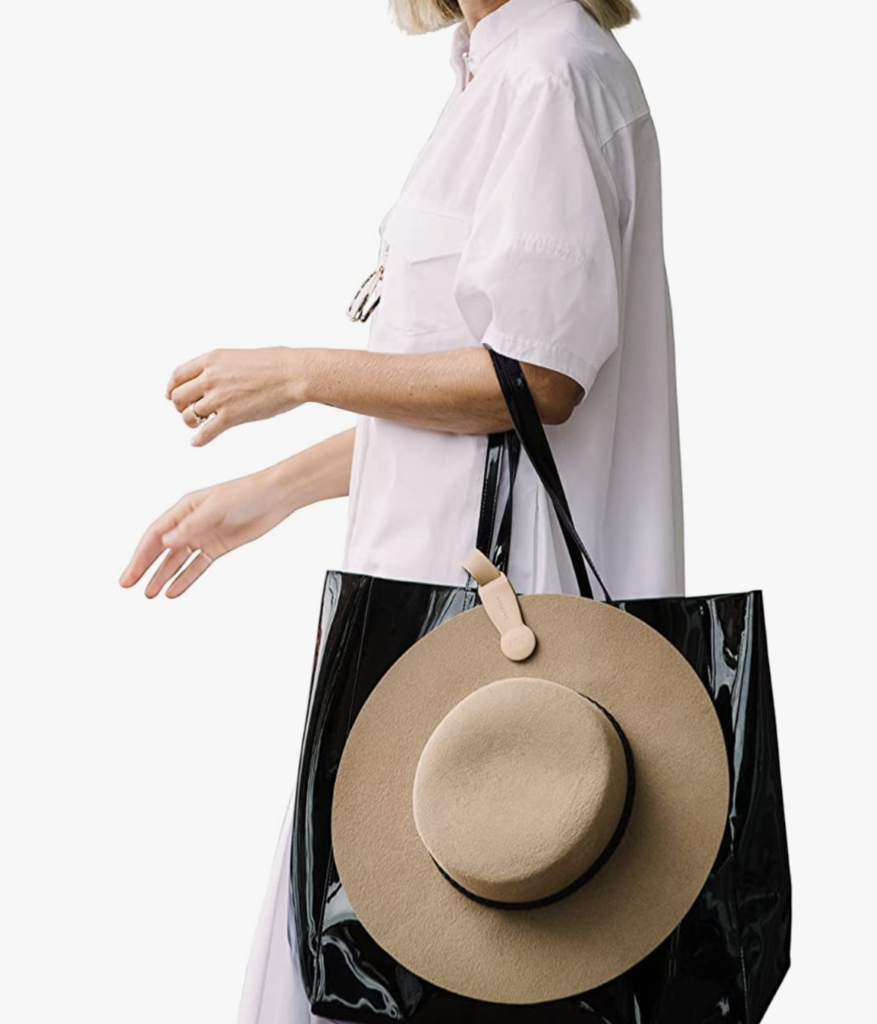 When you board the plane, if your carry-on bag is going in the overhead compartment, check to see if there's space and set your hat up there. If your hat is a light color wrap it in a scarf or bag to make sure it doesn't get dirty. If there's no room near you when you go to place it in the overhead compartment wait until everyone boards and see if any of the bins nearby have any openings. If there's no space you'll just have to hold it on your lap- but usually, I can find an opening.
TRAVELING WITH A HAT TIPS
HOW TO FIX A BENT HAT
If your hat is felt you can fix it with a steamer. If you're going to a resort or even a vrbo you can ask if they have a steamer on site. If not, just bring your own! They're so tiny and really come in handy.
To fix your hat you can steam the area of the hat that needs to be reshaped or repaired, check the area to make sure you feel the hat getting softened in that spot without getting too wet then use your hands to push out any dents or flatten out the brim. After you achieve your ideal shape, you need to let it cool. If for some reason you didn't get the shape you wanted in the first go, don't worry you can let it dry and then try again. Just make sure not to get it too wet! *Let it dry before attempting to wear it!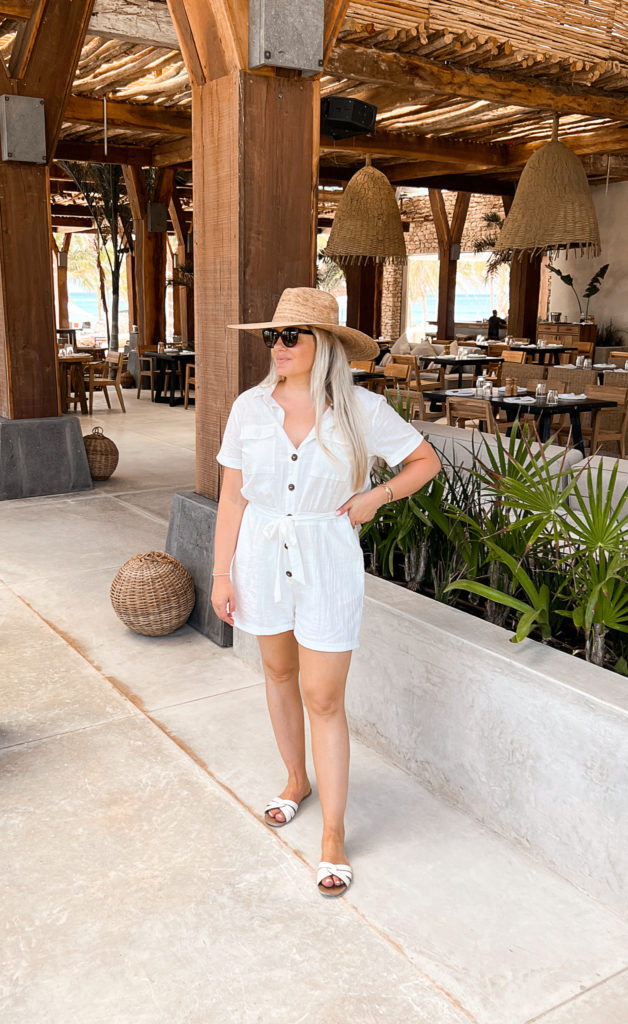 Happy travels!
xx,
Lauren
If you liked this blog post you'll LOVE this one about the best places to buy resort wear!