I tried Eyelure's new Faux Pro Lash Kit- here's what I think
I found a new DIY long-wearing lash system! Eyelure just launched the Faux Pro Lash Kit. I'm excited about this because Eyelure makes beautiful lashes and I love many of their products, including their magnetic lashes (I tried many brands and theirs was the only ones I actually liked!). So I had high hopes for their Faux Pro Lash Kit.
Strip lashes just don't do it for me, I either prefer individuals placed on top of my lashes, or lashes placed below like Eyelure's Faux Pro Lash Kit. I really like this under the lash application method because they look very natural and feel more comfortable on my eyes. I've tested Lashify, which was the first to create a lash like this, Falscara from Kiss, and Flutter Habit so I do have a lot of experience with this style.
The Eyelure Faux pro lashes come in two sizes so far, the C Curl and the D Curl which is longer and more voluminous. I went for the C Curl because I like to keep my lashes looking more natural and sometimes when they're too long they touch my eyebrows and it drives me nuts.
I only found them at Ulta and Target as of the end of December 2020- not even on Eyelure's site. They range from $18-24 and each package comes with 6 lash clusters per eye, the glue and sealant tube, and the applicator wand. The glue is latex-free and everything is vegan friendly. They say these lashes can last for up to 7 days and be reused 8 times- this is much longer than any other lash system out there (besides Moitie, but stay away from them unless you want to rip your lashes out!).
My first impression was that the lashes are very curled- definitely more than other brands. I was concerned they would be too curly to fit comfortably under my straight lashes but when I applied them they looked and felt fine.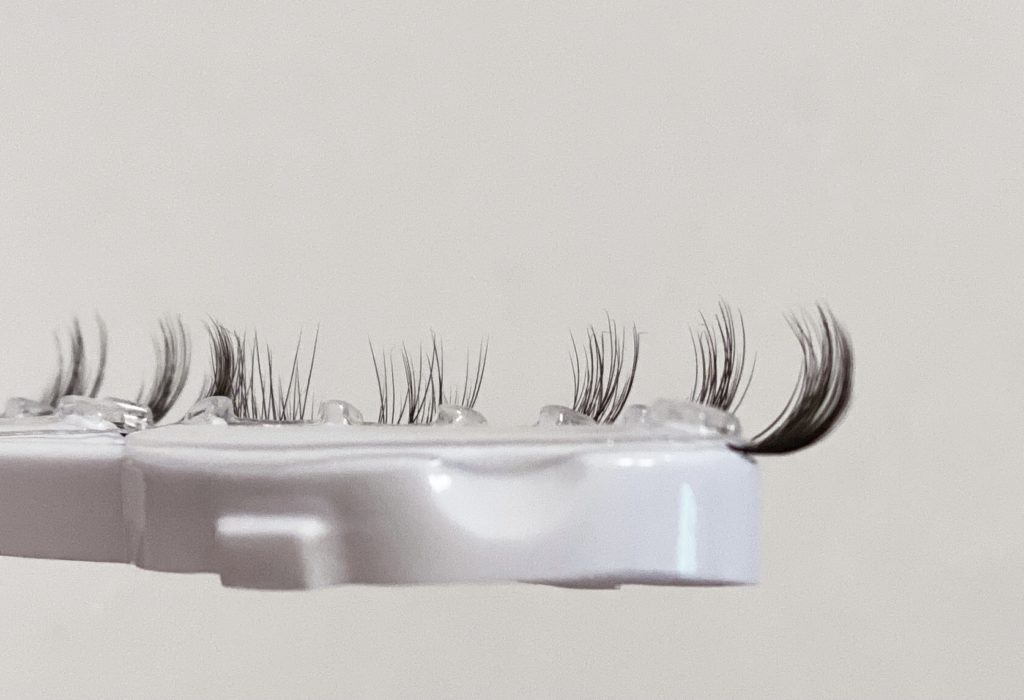 The applicator wand is really nice! It's metal and very easy to use. Much better than Kiss's Falscara wand.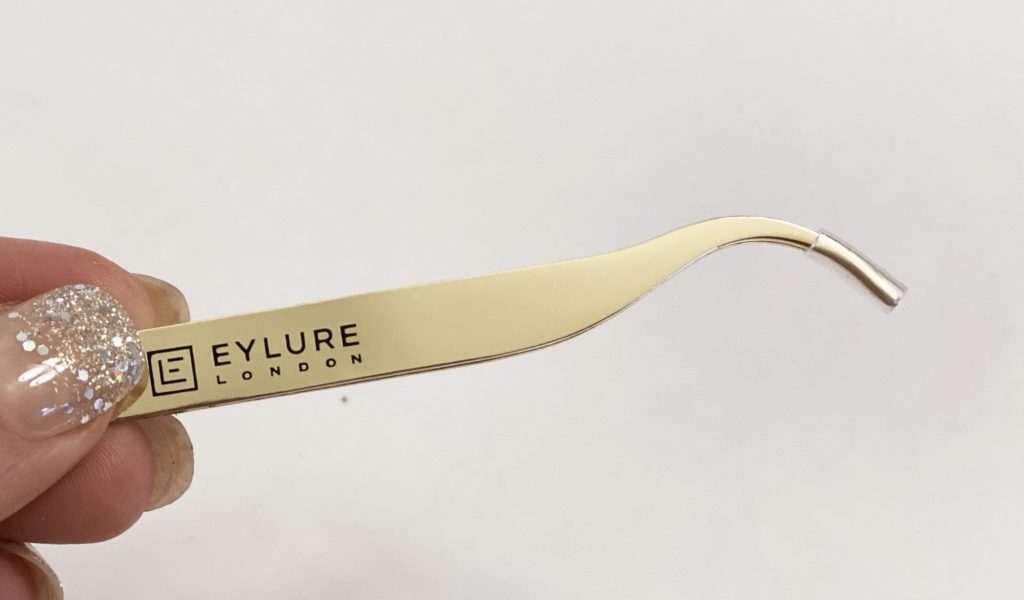 My thoughts on application and wear:
They are SO EASY to apply! The glue became tacky very quickly so the lashes stuck to my lashes very quickly.
They are smaller than the other lash bands I've tried. I think this helped with ease of application and comfort on the eye.
The base of the lash is wider than the tip so they do look a little bottom heavy and piecy, but it does give it a natural and pretty look.
They didn't irritate my eyes at all- sometiems Lashify makes my eyes run.
I love the look ofthe lashes and was reallyu excited because they were so easy to apply but once I applied the seal everything changed. The seal is meant to help remove the tacky glue feeling and help the lashes stick to your lashes better. Unfortunately, the seal is white and never dried down to clear. The seal also seemed to glue the lashes together so they looked clumpy and dried to a hard, stiff lash. I wore these on New Years Eve and had to put mascara over them to get them to blend better.
I took the lashes off the next day because they looked so bad and were very stiff. They were pretty easy to remove, I just used a cleansing balm and massaged them. The glue stayed on my lashes for a few days though. I had to use makeup remover and rub quite a bit to get it off. I didn't seem to lose any lashes in the process though, so that's good.
I think the lashes are pretty and they are the easiest to apply of all of the ones I've tried but the sealant ruined everything for me. I may try this glue and lashes again and just use another brand's sealant to see if it helps.
xx,