Revlon Root Booster Review & Tutorial
I recently bought the Revlon Root Booster. I've had the original Revlon one step dryer hair brush for years (and love it), but I saw some people using the Root Booster on TikTok and it made their hair so voluminous that I had to try it! Keep reading for my full review and video tutorial of the Revlon Root Booster.
Revlon Root Booster Review & Tutorial
If You want to see me use the Revlon root booster for the first time check out my YouTube video where I compare the two brushes, show you how I used it, and my final results!
The biggest difference between the two brushes is the shape. The root booster has a circle-shaped brush whereas the one-step dryer brush is an oval shape. The bristles are also different on them. The root booster has only fibrous brush bristles whereas the one step has a few fibrous brush bristles but also some plastic-tipped brush bristles.
To style my hair with this dryer brush I used this volumizing spray to help protect my hair, give it some volume and give it a little bit of hold. This brush is super easy to use if you section off your hair and start at the bottom and work your way to the top. I usually let my hair get 80-90% dry, then go in with a dryer brush. That way I'm only styling it with the dryer brush, and not fully drying it. The total time spent styling my hair with this dryer brush was about 11 minutes! So fast!! I'm obsessed with it, and love the amount of volume and curl I was able to achieve!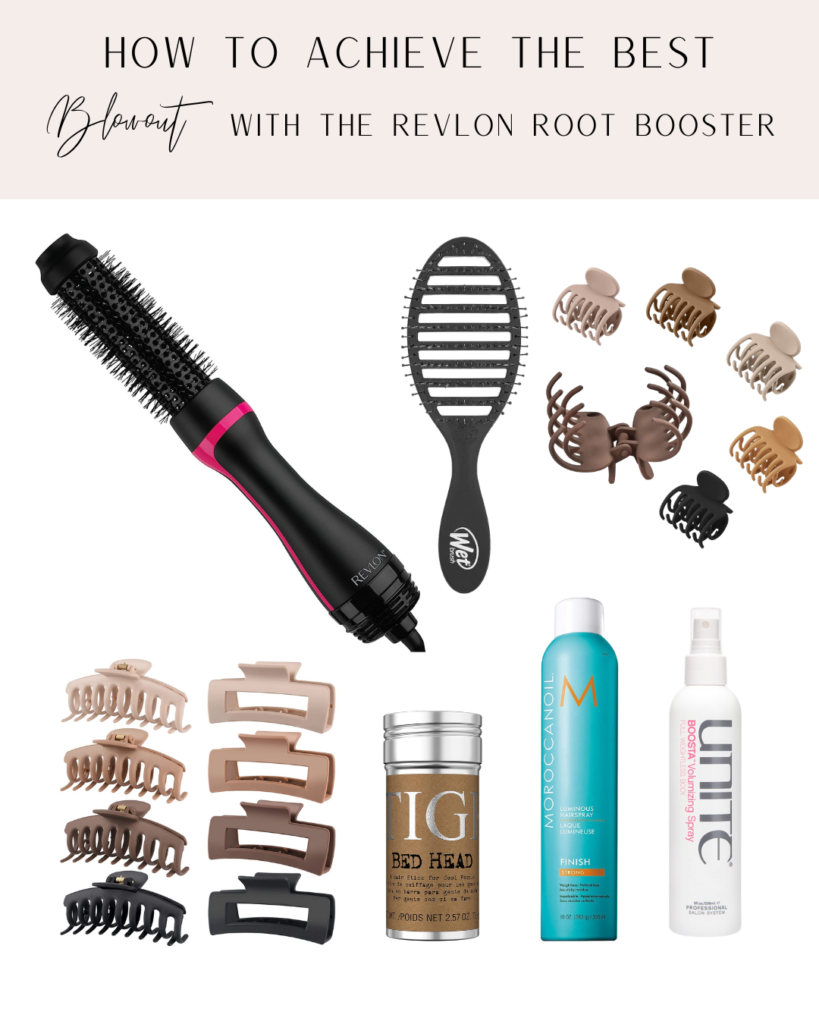 For this blowout, I used:
Should you use the Revlon Root Booster on wet or dry hair?
I tested both and either way you decide to use it, you're good! In my YouTube review my hair was completely dry so I added the volumizing spray and that worked just fine. The volumizing spray had some grip so the brush would hold onto my hair the whole time. When I tried it on wet hair it was probably 60% dry and I didn't use volumizing spray. Instead, I just sectioned my hair off and dried as usual. It was honestly the same result!
The sleekness lasts for days and my hair truly looked like it had a blowout!
Hopefully, this review was helpful! If you are on the fence about this dryer brush, I would say get it! It was also super easy to use and made my hair so sleek and the curl was perfect. It's exactly what I wanted! If you liked this review, check out my easy hair curling routine where I show you how I curl my hair with my favorite curling iron!
xx,
Lauren