The Top 8 Places To Buy Affordable Resortwear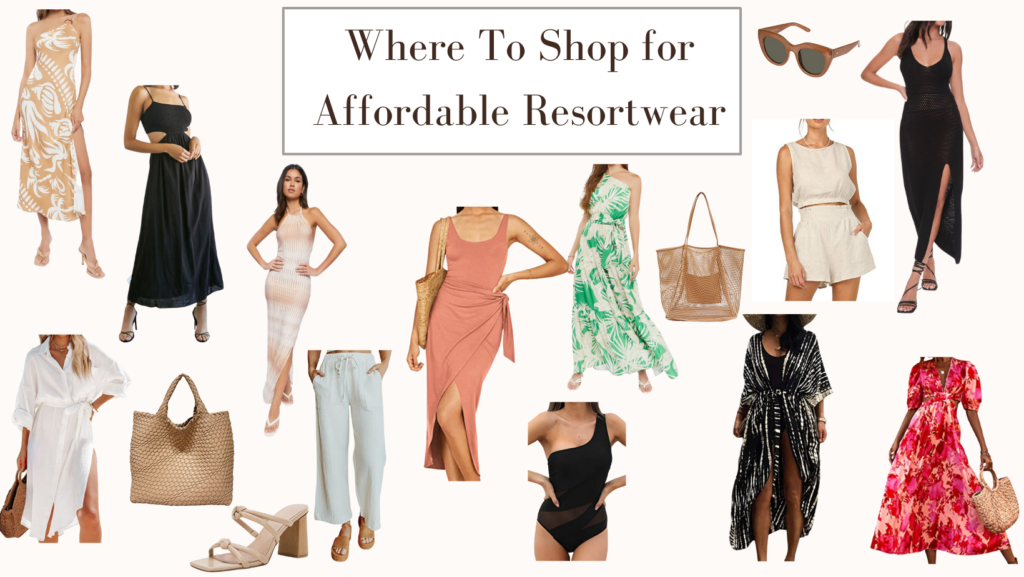 One of my favorite styles is resort wear. I love having a reason to dress up but still look somewhat casual. The thing with resort wear is you generally wear it once or twice so I rarely splurge on these items. In this post, I'm going to share what I just wore to Playa Del Carmen and share a few tips on how to find affordable vacation outfits. You can tap any of the photos in this post to shop the items pictured.
Where to shop for affordable resortwear?
I love looking at fashion bloggers for inspiration- The problem is, they tend to post more expensive items that I just can't justify for things I'll wear once or twice. $200 for a bathing suit? No thank you. If you like affordable fashion then you're in the right place! Subscribe to my emails so you never miss a post!
The Best Stores for Resortwear
Forever 21 has the best resort wear. I know, they have a bad rep but I'm telling you they have really stepped up our game since the days we were in high school. They have standard sizes in XS to XL! XL is new for them and as someone who barely fits in their larges, the XL has been a game-changer. They also have plus sizes AND menswear!
I always find great items on Amazon. Since I booked my vacation 1.5 weeks before we left I needed fast shipping. It doesn't get any faster than Amazon!
Lulus has an amazing assortment of styles. I've shopped there since they were just a small boutique in Chico- now they're HUGE!
Red Dress has the best dresses! They have very unique styles and most of their items are Red Dress brand and come in prints I've never seen anywhere else. They have a lot of LoveShackFancy and Zimmerman dupes!
Shein has SO MANY items it can be overwhelming! You could spend hours on their site alone. Their items are very hit or miss with sizing and quality- I wouldn't solely shop there BUT I've found so many great vacation outfits from them over the years.
Zara has an amazing assortment of vacation styles, workwear, and every day clothing!
If you have a big event, Rent The Runway is a great option! They have a lot of more upscale brands for a reasonable price because you are just borrowing them. Nuuly is also a great rental option.
If you prefer more casual resort wear like button downs check out H&M. I always buy my button downs from them.
Other stores that occasionally have great vacation finds and good sales: Express, Abercrombie & Fitch, Aerie, & Petal & Pup.
What is worth splurging on?
When I say "splurge" I'm still talking about items under $200. The only items I own that cost more than that are my few designer handbags, and my GORGEOUS leather jacket (that's now too small LOL). The one purchase that I have never regretted was my Lack of Color Women's Palma Wide Fedora. I felt so guilty when I bought it because it is over $100 and pretty big. I wasn't sure if I'd ever truly wear it but it continues to be one of my most worn items! I have a blog post coming soon on how I pack my hats…
Did I miss any places that sell great resort wear? Please let me know in the comments below or send me a message on Instagram! I'm always open to new places!
Thanks for reading and have a good vacation!
xx,
Lauren