The Top 8 Places To Buy Affordable Resortwear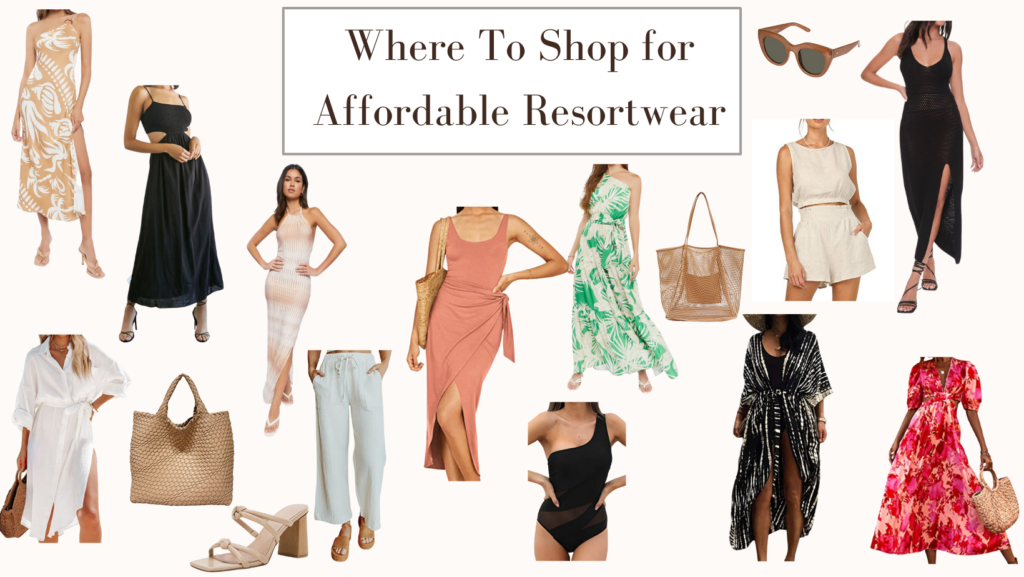 One of my favorite styles is resort wear. I love having a reason to dress up but still look somewhat casual. The thing with resort wear is you generally wear it once or twice so I rarely splurge on these items. In this post, I'm going to share what I just wore to Playa Del Carmen and share a few tips on how to find affordable vacation outfits. You can tap any of the photos in this post to shop the items pictured.
Where to shop for affordable resortwear?
I love looking at fashion bloggers for inspiration- The problem is, they tend to post more expensive items that I just can't justify for things I'll wear once or twice. $200 for a bathing suit? No thank you. If you like affordable fashion then you're in the right place! Subscribe to my emails so you never miss a post!
The Best Stores for Resortwear
What is worth splurging on?
When I say "splurge" I'm still talking about items under $200. The only items I own that cost more than that are my few designer handbags, and my GORGEOUS leather jacket (that's now too small LOL). The one purchase that I have never regretted was my Lack of Color Women's Palma Wide Fedora. I felt so guilty when I bought it because it is over $100 and pretty big. I wasn't sure if I'd ever truly wear it but it continues to be one of my most worn items! I have a blog post coming soon on how I pack my hats…
Did I miss any places that sell great resort wear? Please let me know in the comments below or send me a message on Instagram! I'm always open to new places!
Thanks for reading and have a good vacation!
xx,
Lauren