Natural DeodoRANT That Actually Works
Let's talk about the stinky elephant in the room. Body odor. Within the past year, deodorants have just stopped working for me. I get B.O. by the middle of the day. It's time to finally find a cure. Let's discover natural deodorant that ACTUALLY works.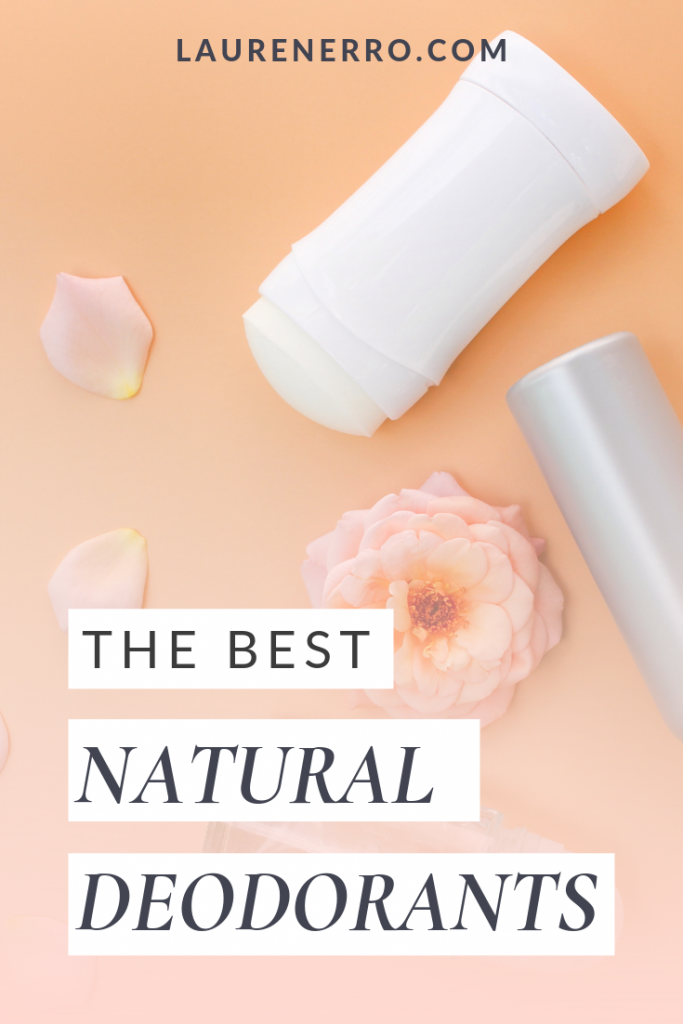 The Mission for a Natural Deodorant That Actually Works
I have been wanting to try natural deodorant for a while. I keep reading how horrible aluminum in deodorant is. I figured, why not now? My B.O. can't get much worse.
Before experimenting with new regimens, you should always do research to find out what is the real deal.
The Issue With Aluminum In Deodorant
My main question was: Why is aluminum so bad? Well, according to this WebMD article, it's NOT. Wow. Mind blown. Usually, after reading WebMD I've discovered that I have cancer and am probably going to die tomorrow.
If you don't trust WebMD, check out this article from the American Cancer Society. It says the exact same thing. Suprisingly, there isn't enough research to prove any correlation. There are many more reports like this from well known and trusted sources that debunk the myth about aluminum.
Opting for Natural Skincare & Deodorant
Ugh…This is why I started this blog. In the first place, skincare industry is so good at twisting things and terrifying us into thinking we are harming ourselves. If you want to go more natural with your deodorant because you want to try something different, great! Just don't bother doing it for preventative health reasons.
I'm trying the natural route because regular deodorant has stopped working for me, I like to switch up my products. It's important to feel good about what you're putting on your body. But is there a natural deodorant that actually works?
I started to experiment with different brands and textures. So, what have I tried?

Lime Juice
First, I heard about this one from blogger Farah Dhukai. She lives in Miami and claims it works great for her. I was pretty excited because you literally can't get any more natural than fresh produce. Here are my thoughts…
There is no easy way to apply it. Cotton pads soaked up all the juice, and squeezing it onto my hands was messy and sticky.
This is NOT a natural deodorant that actually works. My B.O. wasn't terrible. But I did have a really strange smell all day. Even Steve commented that I smelled weird.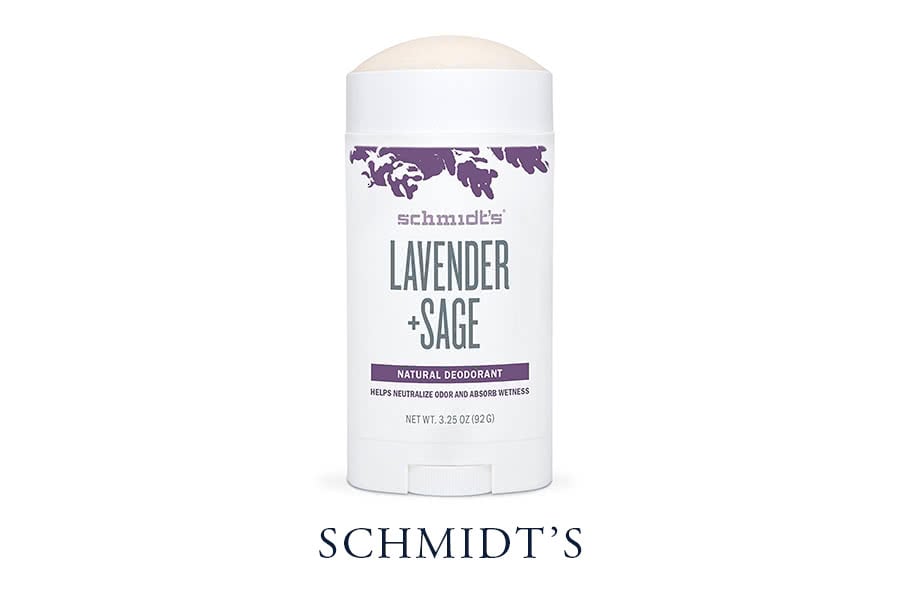 Second, I checked out schmidt's. I hoped that this was FINALLY the natural deodorant that actually works. My friend gave me her sample when she heard about my experiment. If I did purchase, it it would have been $8.99. 
I really didn't like that I had to put it on with my fingers (they have a stick version now).

The smell was decent… Lavender and sage. 

To be honest, it just didn't work for me. I had wetness and some B.O. after a few hours. I continued to use it for a few more days and finally gave up.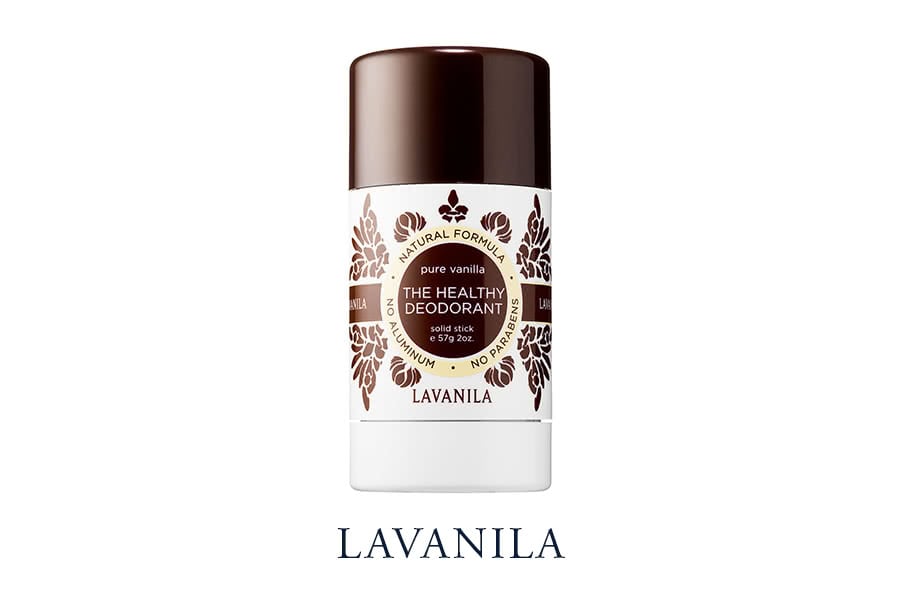 Third, Lavanila is a popular natural deodorant brand that I explored. This brand has been at Sephora forever and has pretty great reviews. Honestly, I always thought the packaging was so chic- I wouldn't mind seeing this one on my counter instead of stashed in my drawer like my current deodorant. I purchased the sample size which was $8 (as opposed to $14).
It truly does smell amazing! I purchased the Pure Vanilla scent. 

I wear this when I know I'm not going to be in the heat or sweating because it doesn't really work that well.

With that said, I'd say this is the 2nd best natural deodorant I have tried. It is a natural deodorant that actually works!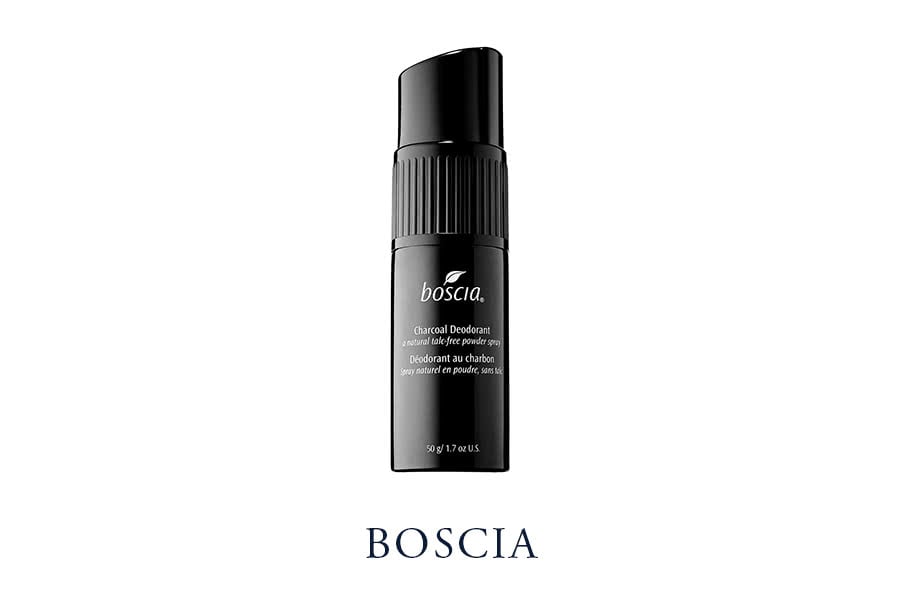 Fourth, I decided to explore Boscia as a natural deodorant option. Charcoal Deodorant- This one was purely out of curiosity because its a powder. 
They call it a powder "spray". Well, you can imagine how that went. What a mess!
It smelled fine. Nothing special. This is not a natural deodorant that actually works.
I bought it when it launched so it didn't have any reviews yet… Now it has 2.5 out of 5 stars and is marked down to $16…It was $20 aannndddd it went back to Sephora. Bye ????????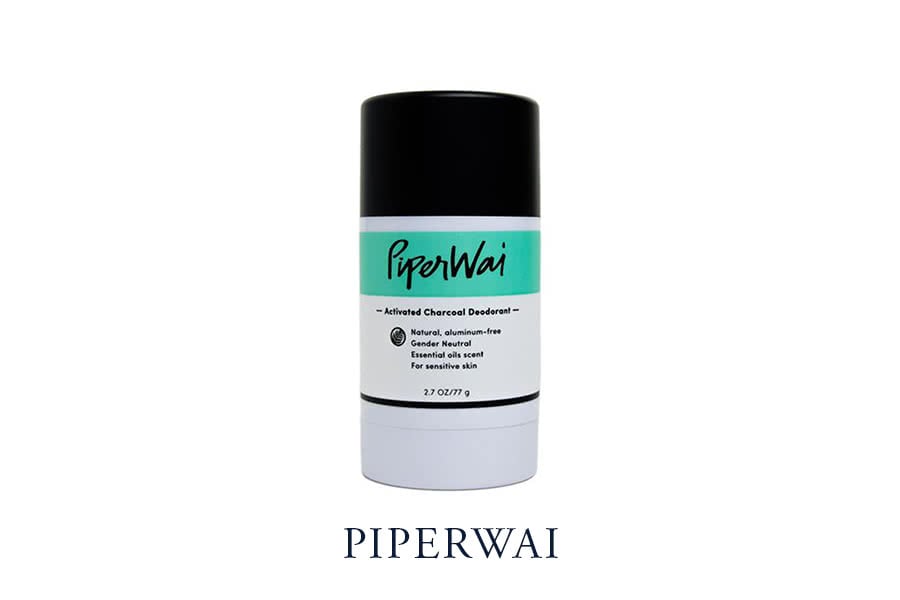 Next, I tried PipwerWai. I found this deodorant from an Instagram Ad (touche Insta.. Your ads are very targeted). They won a deal from Shark Tank's Barbara Corcoran!  Well, I love Shark Tank, so of course, I had to give it a try. If spent $16.99 for deodorant plus $4 for shipping and I'm NOT proud of it. I thought this would be perfect because they use activated charcoal, which can absorb 1,000x its own weight in moisture. They also claim that they're great for sensitive skin because it's packed with "skin-conditioning" ingredients like organic coconut oil, shea butter, cocoa butter, and pure vitamin E oil.
PiperWai tingles when you put it on.
The stick is very hard and pulled on my skin (they say they've fixed this problem)
PiperWai doesn't block moisture as well as I was expecting, but it is better than the others. 
I Don't Recommend PiperWai
I was so excited that I may have found the one! Though the price is ridiculous, I figured I only buy deodorant every 6 months so it's ok.
Boy, was I wrong. My armpits started to burn after a few days. And I mean burn to the point where they itch and hurt when I touch them and can't concentrate on anything except the burning sensation in my armpits. I stopped using it immediately.
So there I was, I can't wear any deodorant at all because my armpits are on fire. 
BTW, I contacted PiperWai and asked about my rash- they said I could be having a sensitivity to baking soda or an underarm pH imbalance… I find this interesting that they claim it works great for even sensitive skin (which, I don't have) but they have a quick response and solution when you contact them with a rash. They gave me a 1-2 week "remedy" for re-balancing your pH with apple cider vinegar: Combine equal parts ACV and water (a tablespoon of each should be plenty). Apply this once daily prior to applying PiperWai, holding your arms up to allow it to dry completely first. After 1-2 weeks, you can wean your underarms off the ACV mixture.
LOL who has time for this? No thanks. Fortunately, they refunded me the $16.99!
---
So.. after 8 months of on and off testing I really do believe I found THE ONE.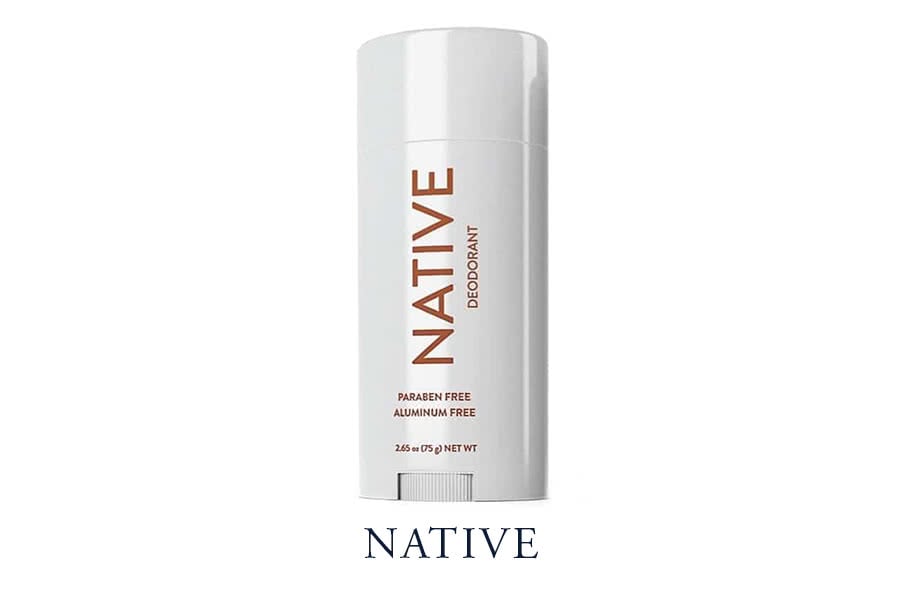 I ordered the Coconut & Vanilla scent and they had a promo to choose a free sample size so I chose the Cotton & Lily scent. 

They came SO fast and smell amazing.
The cotton smells a little more manly so I had Steve try it.
I checked in with him and at the end of the first day, both of our armpits felt dry.
No B.O. Even after working out!
I love the smell of Steve's regular old spice deodorant and this deodorant smelled similar at the end of the day so I'm thinking maybe I just actually like the way he smells? Hey, pheromones 🙂
We've been using it for a week now and our opinion is the same!
Oh, and I didn't break out in a horrible rash after 3 days.
The Winner
Win! I recommend Native if you are looking for a natural alternative to your regular deodorant. I'm struggling with the price of natural deodorant, but let's be real, I pay extra to eat organic so why not love on my body a little more.
Final Thoughts
In conclusion, if you are thinking of trying natural deodorant now is your chance. The awesome people at Native were willing to give my readers a 10% discount on their deodorant. Use the code Laurenerro and let me know what you think!