FLUTTER HABIT LASH REVIEW
I've been on the hunt for the perfect lash system that's more affordable than Lashify because realistically, I can't see myself spending that much on lashes regularly. Enter: Flutter habit. I've been hearing great things about Flutter Habit Lash and was excited to try this more affordable lash option– they're only $29 for 6 sets of lashes! That's only $5 a set! 
They also offer their Lash Lock adhesive glue for only $5.99 & there's a latex-free option too. I purchased The Wink lashes and the glue to get the full Flutter Habit Lash experience, but their site says that you don't have to if you have another product you prefer to use. That brings me to another thing I loved about them- they don't force all of their products on you (unlike Lashify).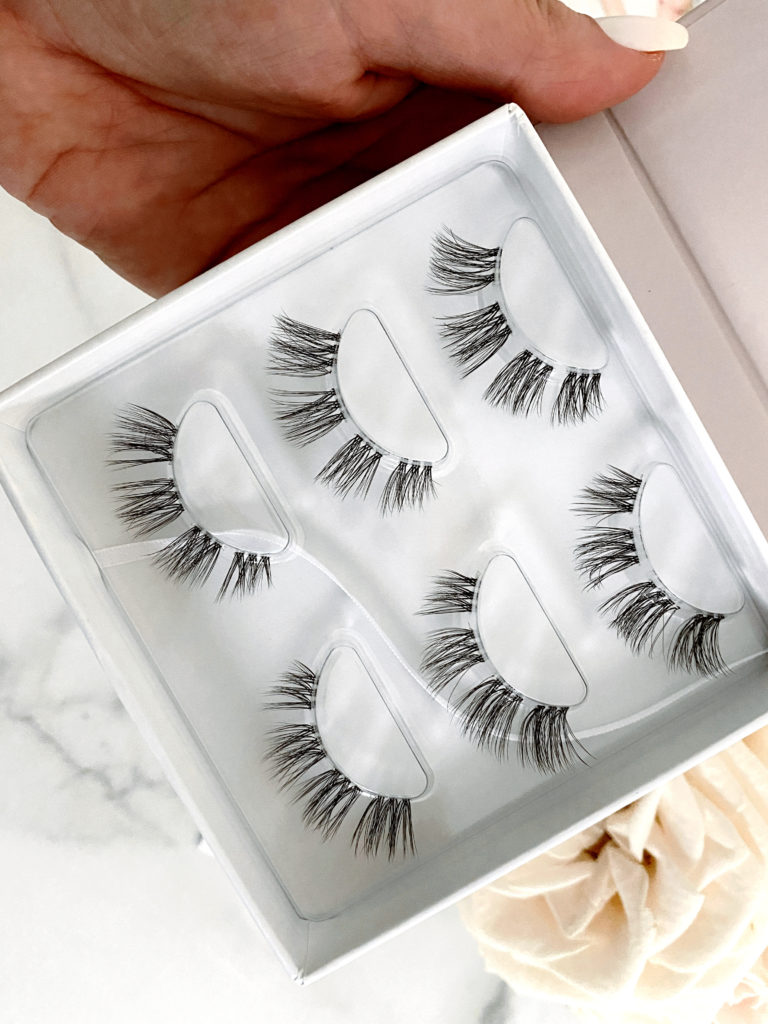 About Flutter Habit
Flutter Habit lashes are faux mink  (cruelty-free!) and are designed to be worn safely for 3-5 days. Their lashes come in 4 different styles: The Original, The Happy (medium), The Wink, & Shorties. I decided to go with The Wink because I have naturally long lashes, but love some added curl & fullness. 
The look
They look like real hair! These have a narrow & nearly invisible band, which is great for comfort. The lashes themselves are pre-cut into segments, making the application that much easier.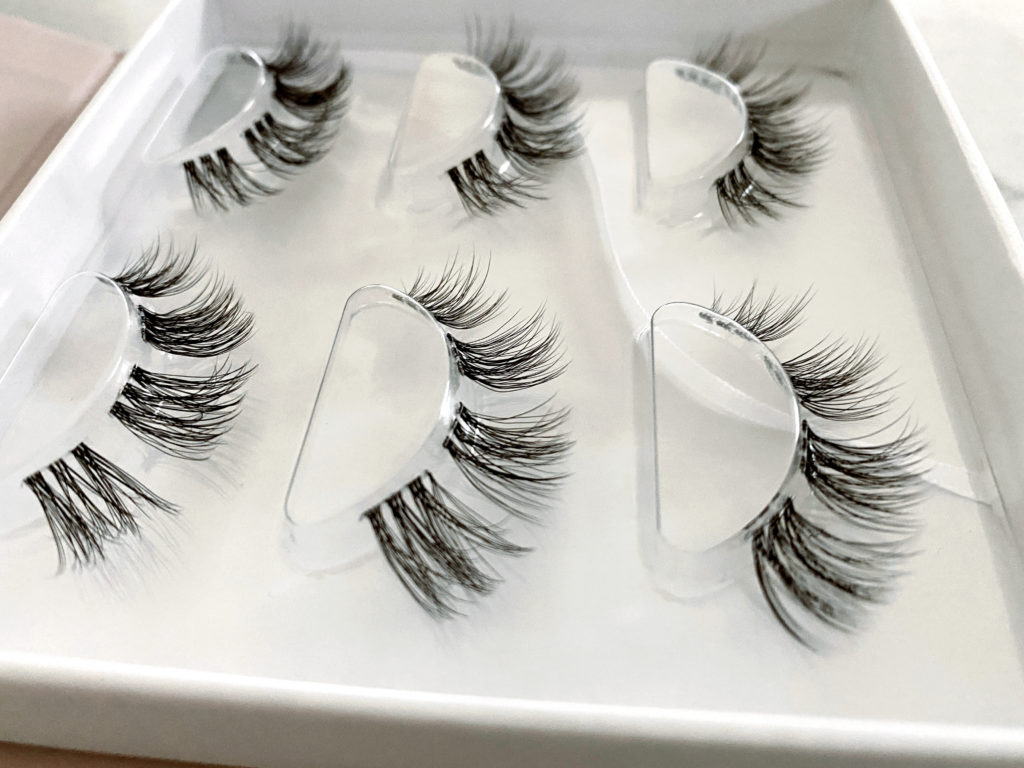 The feel 
Just like Lashify, these lashes are meant to be applied under your real lashes. Personally, I find that to be so much more comfortable. I don't like the heavy feeling of wearing anything on top of my lashes.
The application
Tips: 
Lightly pull off any of the glue from the packaging and trim edges if necessary
If you have straight lashes like me, they suggest curling your lashes first (I used my Tarte lash curler— this is the best I've ever used!)
Let the glue get tacky before attempting to apply (20 sec – 1 min)
The Flutter Habit application video says you don't need to do any clamping… I did anyway out of habit 😂  (I started with my Velour clamp but ended up switching to my Lashify wand for extra help) 
The removal
Another thing I love about Flutter habit lash is that they suggest using coconut oil for removal. I really appreciate that they don't try to upsell you on any removal products. Just rub some coconut oil between your fingers, gently rub your lashes & voila! The adhesive will loosen &  you just have to pull the lash off from the base.  When trying Lashify, I gave their Melt Away remover a chance & honestly, it wasn't super useful. So I love that Flutter Habit encourages me to use something I already have! *You can also use an oil-based cleansing balm.
The Bonus
With Flutter Habit lashes, you don't have to worry when it comes to showering, sweating, or watching your face— just avoid aggressively rubbing your eyes! You also want to avoid weakening the adhesive, so be sure to use an oil-free make-up remover when cleansing.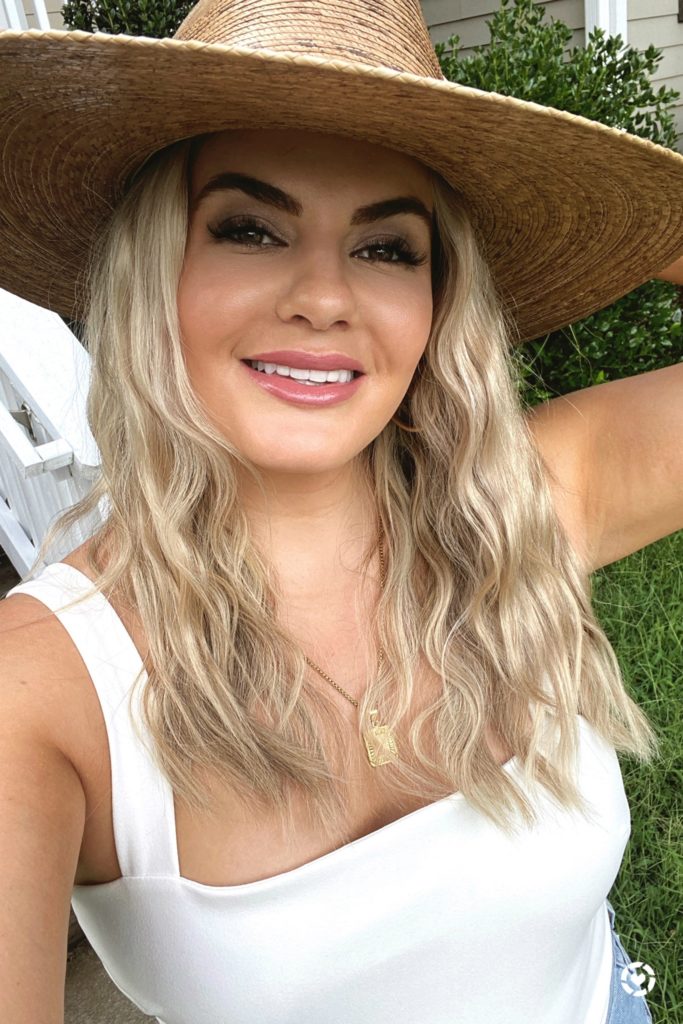 The verdict
I have to admit, I didn't have the easiest time applying these lashes at first, but I found that the lashes took better the second time around when there was some residual glue leftover on my natural lashes from my first try. 
My day to day routine was affected at all– I didn't experience any stiffness, pain, or discomfort with these. Sleeping was more comfortable than with eyelash extensions and washing my face wasn't an issue either. I love that I didn't have to compromise my cleansing routine. These definitely aren't as fragile as Lashify & I was able to really cleanse my eye area with my foaming cleanser without any problems. 
The lashes are promoted as lasting 3-5 days. One lash began lifting after day 3, so I just ended up picking it off at the base (without any oil) & easily reapplied it. All in all, my lashes lasted for 6 DAYS! That's one more day than expected! Honestly, they probably would have stayed longer if I didn't remove them.  
My experience with removal of the lashes was a breeze & I didn't lose a single lash in the process #bonus. As I mentioned earlier, Flutter Habit suggests using coconut oil for easy removal, but I used my favorite cleansing balm & it worked perfectly! While there was a bit of a residue left on my lashes post-removal, it was super easy to pick off without pulling out any lashes. 
Overall, I am very impressed & I  can't wait to wear my next set! 
If you want to try Flutter habit you can use the code LAURENERRO and get a discount!
Have a long-wearing lash-system that you swear by? I'd love to hear about it! 
xx,