Glowy Makeup Tutorial For Combo Skin
Is there anything better than a summer glow? Lit-from-within dewy skin looks good on everyone. It's youthful and healthy looking and I'm going to show you how to achieve that "clean girl look" with this glowy makeup tutorial for combo skin. The best part is that this makeup STAYS! No makeup melt-off in that summer heat.
Here is My Latest YouTube Video Where I Show You How to Achieve the Perfect Glow!
Most of the products in this video are also super clean! I'm trying to only use products that are rated a 4 or less on EWG. I'm also trying to make sure that my makeup doesn't have any pore-clogging ingredients. You can check the ingredient list of your products here to see if your favorites are anti pore-clogging. Some of my new favorite makeup staples that are rated a 4 or less, and don't clog my pores are: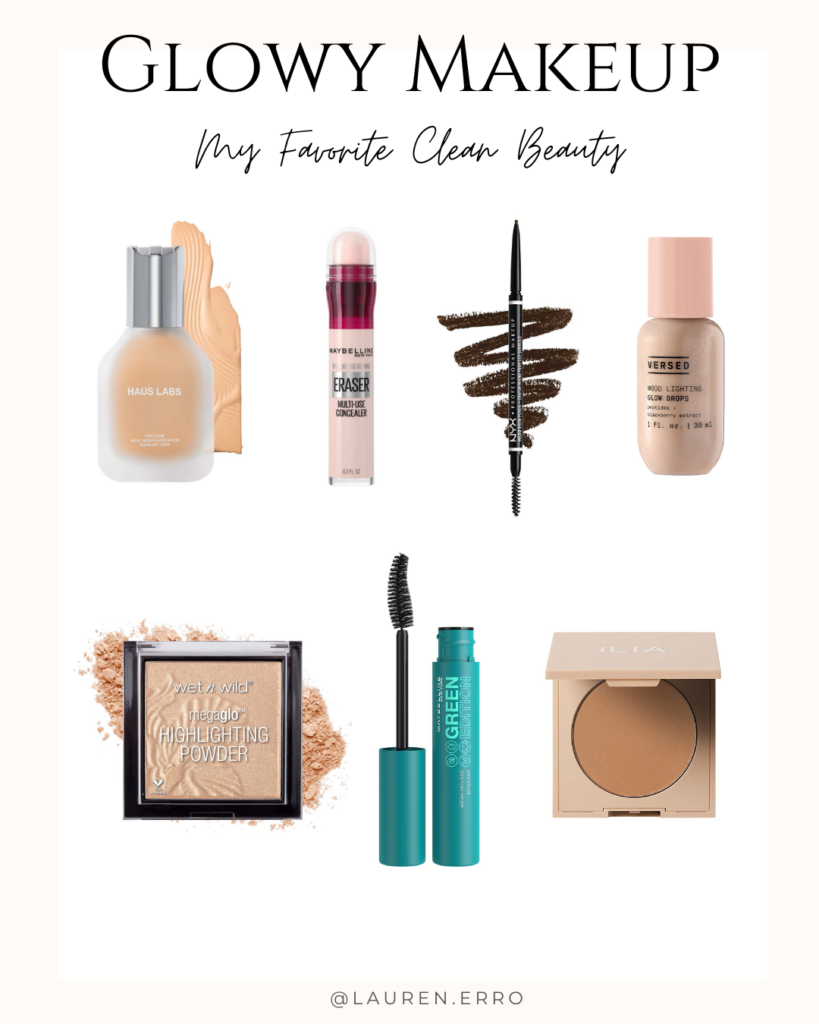 Hopefully this glowy makeup tutorial for combo skin was helpful. I love how this makeup made my skin look! I'll be using these products on repeat all summer long. If you loved this post, check out my modest Amazon swim & resortwear post where I try on some amazing Amazon finds!
xx,
Lauren